Morocco is a great destination for adventure motorcyclists but it can be a bit of an unknown with regards to logistics and bureaucracy. With the help from our legal eagle Andrew Dalton of White Dalton Motorcycle Solicitors we look at essential information you need to be aware of when riding in Morocco.
Morocco is not part of the European Union, so if you have a serious prang you will find yourself in a legal system based on post-independence French law with a distinctly North African flavour. Moroccan law is a mixture of Sharia law and French style civil law which has developed since Moroccan independence in 1956.
Motoring law, unsurprisingly enough is similar to French, as Islam has little to say on cars and motorcycles.  However Sharia/Muslim/Arab law has a lot to say on the righting of civil wrongs, and the system is quite alien to Western lawyers. I have recently been to Morocco and driving in there is an experience. Once you have dialled into the Moroccan driving it makes sense, but be aware of the following.

1. You need understandable documents
The police can require immediate production of all driving documents by the side of the road including licence, log book and insurance, as is common in most jurisdictions. If you cannot provide these documents in a language which the police can understand, you stand a very good chance of having your bike impounded. Most Moroccans speak good French and the local Arab/Moroccan dialect, but English is not commonly spoken in Morocco.
2. A full bike licence is essential
To ride in Morocco you need a full UK bike licence, which authorises you to ride in your home country. Therefore if you have a restricted licence in the UK, you cannot ride an unrestricted bike in Morocco.
3. No visas but entry paperwork is required
There is no visa requirement to enter Morocco for UK nationals, but you will have to fill in a simple entry form when you cross into Morocco, as well as a similar form for your bike.
4. If you arrive with your bike, you leave with your bike
Your bike will be registered on entry into Morocco and you will need to leave with your bike. Morocco customs officers are exacting. If you leave the Kingdom you must have your vehicle entry papers stamped as having exited the country, and if you cross the border and intend to return you have to go through the whole process again. This is to stop vehicle smuggling.
5. Moroccan insurance is tricky
Your UK policy must clearly state (in French/Arabic) that you are insured in the Kingdom otherwise you will need to obtain local insurance which can be obtained in Tangier. You will however be over a bit of a financial barrel if you obtain your insurance in Tangier. It is wise to sort this out here in the UK, but expect to spend a lot of time speaking to various call centres. I would not go to Morocco without a green card, and just make sure that you are not covered for just 'Monaco'. Make sure that if you are relying on your UK organised cover that you read and check it carefully and a number of insurers will require a specific underwriting in your time in Morocco and most standard policies do not allow being outside of the EU for more than 30 days. You need to check the stuff carefully.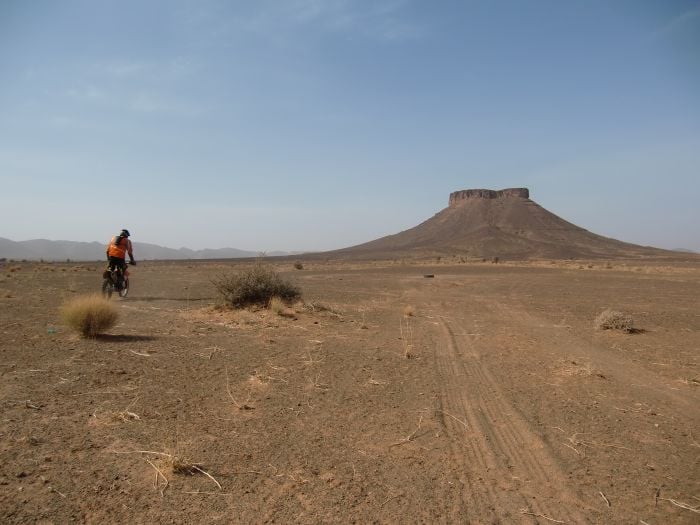 6. Watch the speed traps
The cities and major highways in Morocco have numerous speed traps. When I was last in Morocco, I was genuinely surprised at the police presence around Nadir.
7. Serious collisions can leave you in a difficult situation
If you are involved in a serious injury causing collision, the police have the power to detain you in custody. If your insurance is a bit hooky, then you are in a whole world of problems.
8. Carry an accident form
It is worth printing off the Constat Amiable D'accident Automobile, which is used across numerous European and other countries. This is available on our website which has a vehicle A in English and vehicle B in French. Whilst I have no direct experience of how this could work in Morocco, it certainly is something which is expected in a number of French-speaking nations. Our website has the Constat Amiable on it.
9. Laminate and back up your docs

As a general tip, you should laminate all of your key documents, or otherwise waterproof them. It is well worth your while scanning all of your original documents and emailing them to an easily accessible email address.'
See www.whitedalton.co.uk for more info.