I was lucky enough to ride a Honda Goldwing on a tour of France and Spain earlier this year. The big 1,800cc bike proved a supremely comfortable and capable touring bike over long distances.
However, as soon as I came across unpaved or gravel roads, the king of touring bikes went from being perfectly poised to feeling like a 379kg fish out of water.
So, it was with awe and respect that I watched the video at the bottom of this story that popped up on the Adventure Bike Rider Forum. Incredibly, it's of two riders jumping and sliding a pair of Honda Goldwings from the 1980s around off road like they were dirt bikes.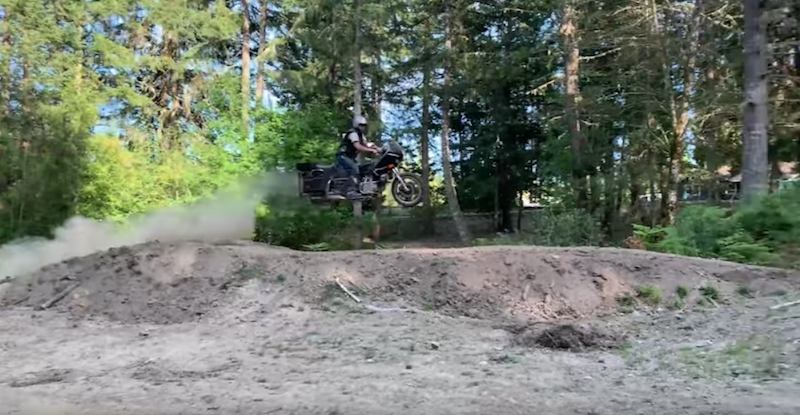 The bikers from the Dos Honduros YouTube channel seem to be brave, talented and a little crazy in equal measure as they thrash the big touring bikes over berms and through forest trails.
My favourite moments must be when the bikes are jumped high into the air. You just know the weight of the bike and its relatively small suspension travel means landing it is going to be tough, but the riders pull it off without a hitch.
Even though neither Honda Goldwing comes off unscathed, it's fascinating to see just how far these two talented riders can push such a heavy bike off road.
I certainly won't be swapping my Triumph Tiger 800 XCx for a Honda Goldwing next time I indulge in some greenlaning, but this video once again goes to show that it's not about the bike, it's about the rider.
So, with further ado, here's the video of the Goldwing riders ripping it up off road…