Austin Vince is an adventure biking legend in our book. The man behind the famous Mondo Enduro and Terra Circa documentaries has inspired and enthralled riders around the world with his two-wheeled escapades.
Luckily for us, Austin will be sharing his love and vast experience of global motorcycle travel at the Adventure Bike Rider Festival (12-14 July, Ragley Hall Estate, Warwickshire) where he will present a carefully selected roster of the most exciting bike travel documentaries around.
This will include C90 adventurer Ed March's romp from Malaysia to the UK, during which he discovered the consequences of trying to bribe the Cambodian army, and tested whether or not you can make it to Everest base camp in trainers.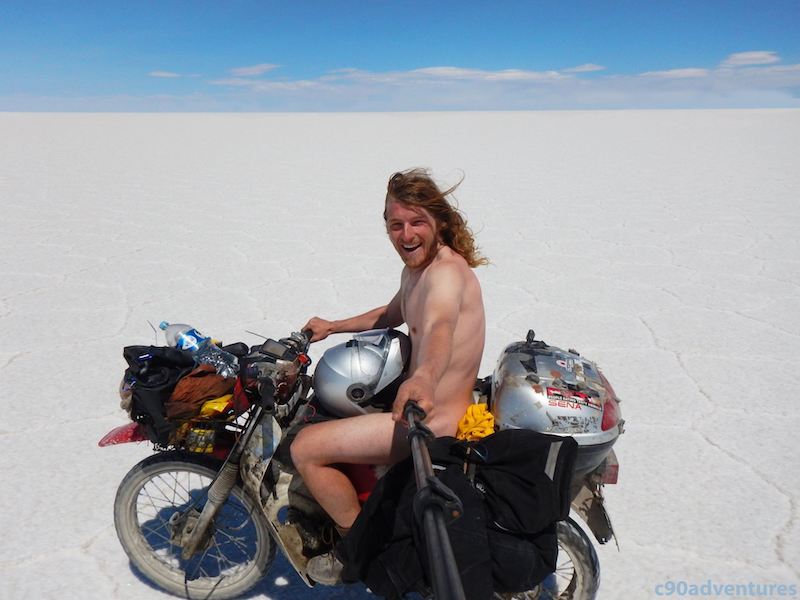 Photo: Ed March, C90 Adventures
Alongside Ed's hilarious exploits will be films from the likes of James Harrison-Allen, who rode from Wales to Cape Town on a trail bike; Christian Frank, who clocked up 30,000 miles on the road riding his BMW GS, and Sterling Nolan, who immersed himself in the joy of exploring the USA's Back Country Discovery Routes.
So, if you fancy having Austin Vince guide you through some of the most inspiring adventures to make it onto celluloid, make sure you buy a ticket to the Adventure Bike Rider Festival from just £39. You can buy your ticket here (but act quick, we're close to selling out).
Austin will be presenting a selection of films from the Adventure Travel Film Festival in the Hertford Room of Ragley Hall on Friday 12 July and Saturday 13 July. The full schedule can be seen below.
Elsewhere at the Adventure Bike Rider Festival, there'll be numerous opportunities to spend time in the saddle on and off road, whether you're hitting the four-mile on-site adventure trail, going for ride outs on the stunning country roads in the surrounding area, getting stuck into some green lanes, or learning to ride off road from the experts. Whatever your level of experience, there's something for everyone.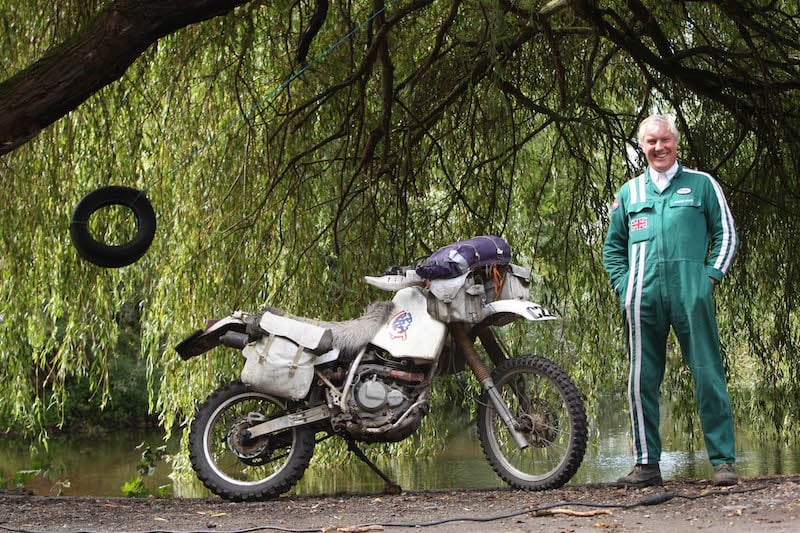 Off the bikes, you'll have the chance to hear from a roster of inspiring guest speakers, including round the world adventurer Elspeth Beard, as well as exploring the festival village, enjoying great beer and delicious food, listening to live music, and enjoying the company of like-minded riders.
With less than a month to go until the festival, it's likely to be a sell out, so get your tickets today.
Friday 12 July 2019
1:00pm: Motorcycle Adventures in Spain
Three plucky teens turn 50 and celebrate with an epic adventure to Spain. On the other side of the Bay of Biscay, they ride in search of famous locations from Honda's recent Africa Twin promo film, and boy, do they find them!
Directed by Dave Harrison | Duration: 40 minutes
2:00pm: Broken Roads to Russia
Tough guy Finns smash it across Mongolia and the infamous BAM road in the heart of Siberia. For those that don't know, this 'road' follows the Baikal–Amur Mainline across Russia and comes with its fair share of challenges, including bogs, river crossings, broken bridges and tough riding conditions. In Broken Roads to Russia, expect true, uncut XXX adventure; 'Scando-hardcore'.
Directed by Jyri Koski | Duration: 30 minutes
2:40pm: Mzungu!
At only 26 years old and with just 200 miles under his belt since passing his test, James Harrison-Allen tackled an 18,000-mile ride from Wales to Cape Town on a 350 trail bike. James' keeps his movie tight and we're there in no time!
Directed by James Harrison-Allen | Duration: 7 minutes
3:00pm: The Unfamiliar Road
Daniel and his mates set out from Down Under and head for the UK via the scorching heat of the outback and the lung-busting altitude of the highest motorable world in the road. Island hopping in Indonesia they fall behind schedule, but one of the team meets a dishy girl en route…
Directed by Daniel Greening | Duration: 73 minutes
4.30pm: The Arizona Backcountry Discovery Route
The Back Country Discovery Route has now fully taken hold and it looks like it WILL make America great again! Phew! Several states now have a border-to-border adventure route fully plotted and ready for fun. This movie showcases the blistering southwest starting, literally, at the Mexican frontier.
Directed by Sterling Noren | Duration: 66 minutes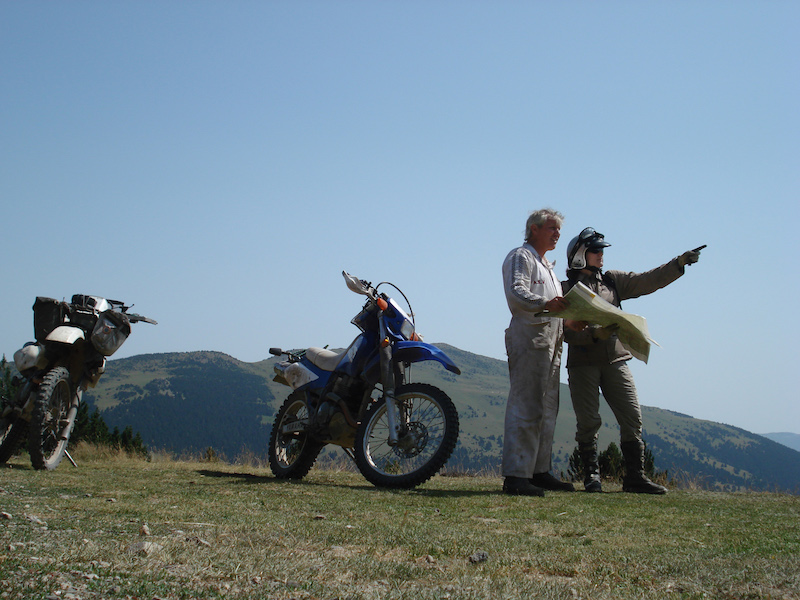 Saturday 14 July 2019
12.45pm: Whatever May Come
A 34-year-old German hits the big one. A year on the road, 30,000 miles and some hair-raising stories. A must for the BMW GS crowd; this is your guy.
Directed by Christian Frank | Duration: 120 minutes
3:00pm: Africa – Coast to Coast
Dirk is one of Europe's most prolific adventure filmmakers. He has enough catalogue to have his own screen at this festival. This time, he and some French buddies ride from Namibia to Kenya. However, they didn't factor in the rainy season. Pure GS heaven!
Directed by Dirk Shaafer | Duration: 60 minutes
4.15pm: Malaysia to UK
Serial adventurer Ed March pilots his trusty 90cc GSA across Asia solo and unsupported. Loaded with 'Touratech' accessories and alloy parts, he makes light work of the challenges the road throws at him, capturing every step of the way on camera.
Directed by Ed March | Duration: 72 minutes