If you ask an avid adventure bike rider if they've heard of the Stelvio Pass, they'll probably respond with a roll of the eyes and an (if they're polite) 'of course'.
However, though you're probably aware the iconic pass, some interesting facts have most likely slid under your radar. So, for this reason, we've joined forces with motorcycle clothing brand, Spada, to bring you five things you didn't know about the Stelvio Pass.
1. It's designed by a man called Carlo Donegani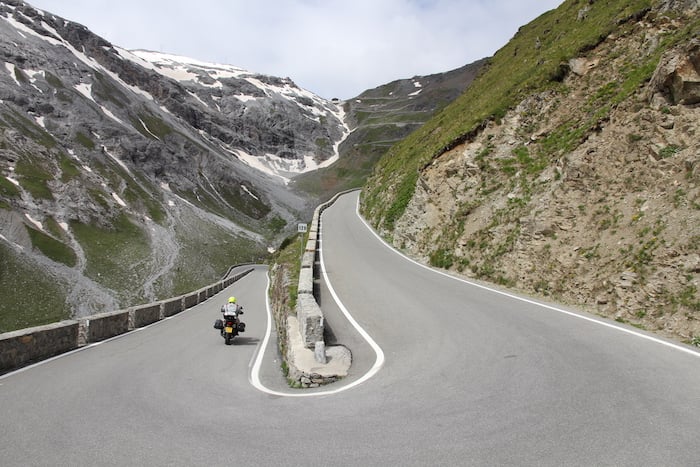 The man responsible for this feat of engineering was Carlo Donegani, who designed and led the building of the pass. Construction began in 1820 and it took five years and over 2,000 builders to complete. Emperor Ferdinand was on hand at its opening and was so pleased that he later granted Donegani the title of 'Nobleman of the Stelvio'.
2. A battle was fought at the summit as part of The White War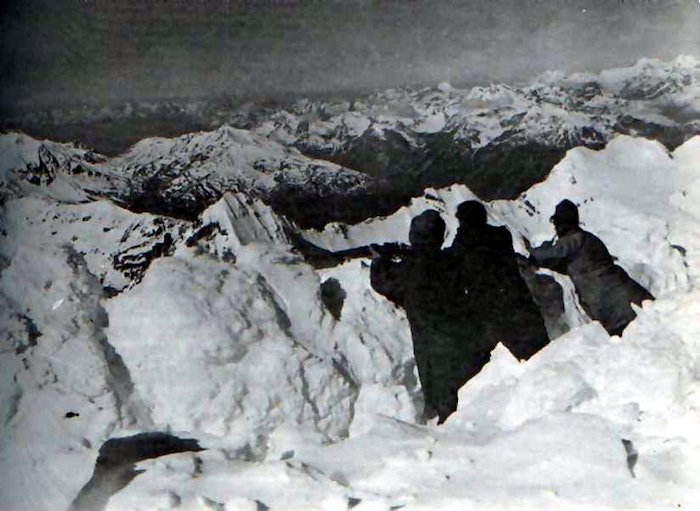 The White War, which took place during World War One, was a clash between Italian and Austro-Hungarian troops. 150,000 men died on the Alpine front and, while some died in battle, most men were killed by avalanches and illnesses caused by the extreme cold.
>>> Is the Stelvio Pass Europe's most exciting road?
>>> How to master hairpin bends on your motorcycle
3. 48 of the 75 hairpin turns are located on the northern side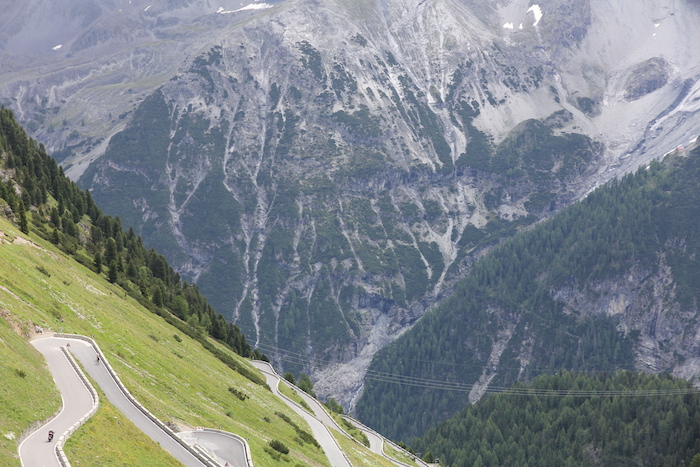 And each corner has been labelled with a numbered rock so riders can keep track of what's to come.
4. If you visit, you should brush up on your German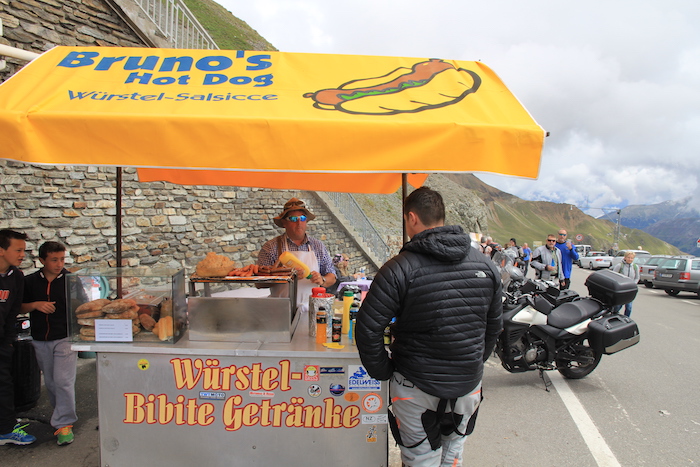 You're more likely to find a Bratwurst than a Bruschetta in this part of town, as, although the Stelvio is entirely in Italy, most of the locals in this area still speak German and consider themselves far more Germanic than Italian.
5. There is a lesser-known third road up to the Stelvio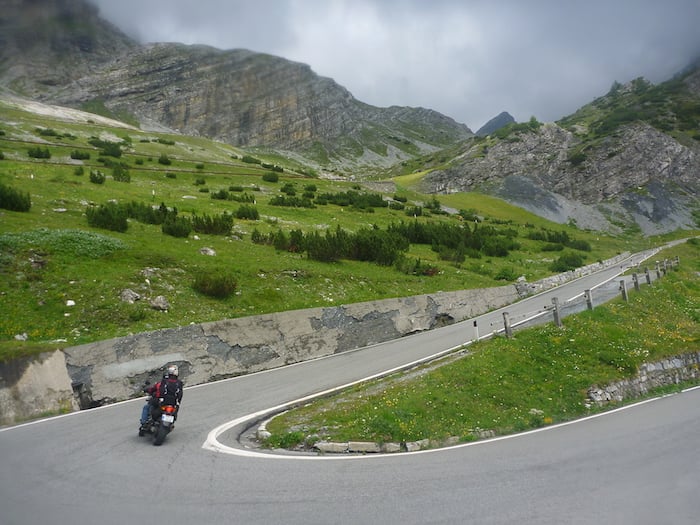 Photo: Magnus
If you've tackled the northern and southern sides of the pass and you're still hungry for more, there is a lesser-known road up to the Stelvio almost entirely in Switzerland called the Umbrail Pass. The pass joins the route about 2 miles below the summit and is the highest paved mountain pass in Switzerland.
Motorcycle clothing brand, Spada, has released a Stelvio jacket and trouser for your journey along this epic pass, or any road for that matter. With fast-drying materials and enhanced rider protection, their kit aims to keep you safe, dry and able to enjoy your travels. To find out more, check out the Spada Clothing website.