Motorcycle touring in New Zealand will immerse you in some of the most achingly beautiful landscapes the world has to offer. You'll touch pristine glaciers, summit mountain passes, cruise along white sandy beaches, and see lakes so blue you'll think they've been Photoshopped.
As if this wasn't enough, the locals have built a network of silky-smooth roads over the years that curve, twist, climb and fall through this magical landscape. And with a population of just 4,796,000 people spread over an area larger than the UK, there's a good chance many of those roads will be traffic free.
Combine all these ingredients, and a ride through New Zealand puts forward a solid case for the most beautiful motorcycle journey on earth.
But with two islands to explore, chances are you won't have time to see it all. To ensure you don't miss out, we've teamed up with local experts Paradise Motorcycle Tours to list five of the best motorcycle rides in New Zealand.
Arthur's Pass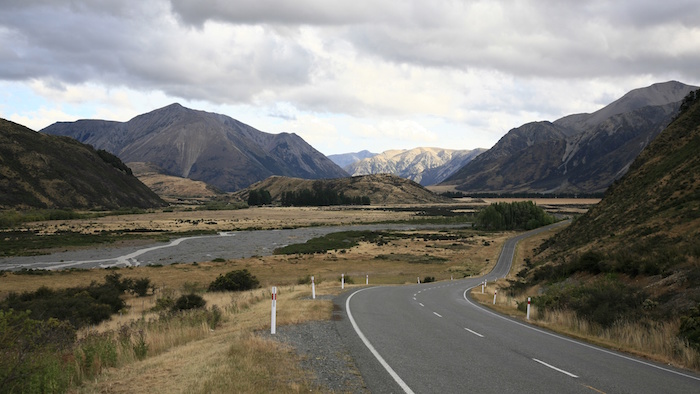 Photo: Vasek Vinklat
The road to Arthur's Pass begins in the vibrant city of Christchurch, which has undergone a huge rebuilding programme since it was rocked by earthquakes in 2010 and 2011. Ride out of town and cruise through the countryside along the route of the Waimakariri River for a few miles, before heading into the hills. What follows is a myriad of sweeping bends and tight turns carving their way through a truly spectacular landscape.
Arthur's Pass climbs more than 900m over the Southern Alps. You'll see glacier-fed riverbeds meander at the foot of forested valleys, leading your eye to snow-capped mountains towering in the distance. Factor in enough time on your journey for plenty of stops to fully appreciate this area of New Zealand's South Island.
Turn around at Arthur's Pass and ride back to Christchurch, or carry on all the way to the north coast and the Kumara Junction Highway.
Start: Christchurch
Finish: Arthur's Pass, or the Kumara Junction Highway
Distance: 92 miles, or 141 miles
West Coast road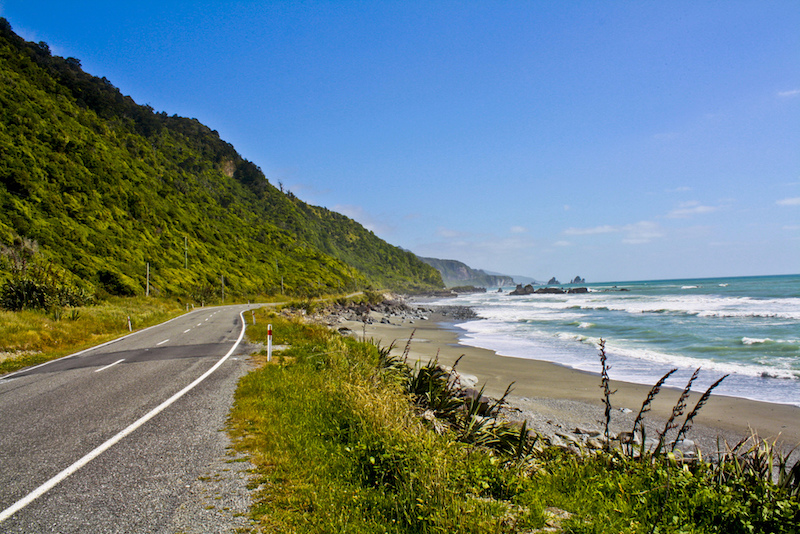 Photo: Treasurer
The stretch of road on New Zealand's South Island between Westport and Haast is known as one of the most enjoyable coastal rides in the world. While it may not be as well known to bikers as the likes of the USA's Pacific Coast Highway, or Australia's Great Ocean Road, it is certainly their equal when it comes to natural beauty.
You'll find yourself riding along State Highway 6, which offers a mix of lazy beachside cruising and tight, twisting roads that climb into the hills. This journey also gives you the opportunity to get up close with one of nature's most awe-inspiring wonders – glaciers.
Ride up to the Fox and Franz Josef glaciers, jump off the bike and marvel at the huge bodies of ice that stretch from the Southern Alps, almost to the sea.
In the far South West of New Zealand you'll discover Fi§§ordland National Park, which provides even more breath-taking scenery. This corner of the South Island combines mountains, fjords, lakes and rainforests.
You can travel the West Coast road on a number of Paradise Motorcycle Tours' trips, including the 11-day South Island tour.
Start: Westport
Finish: Haast
Distance: 259 miles
Coromandel loop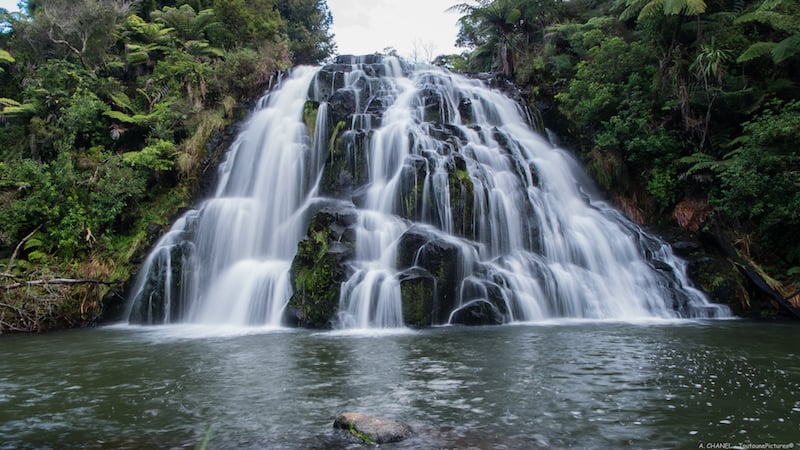 Owharoa Falls. Photo: Antoine Chanel
Coromandel Peninsula on New Zealand's North Island is famed for its white sandy beaches, forest-covered hills, and laid-back lifestyle. Natural beauty is in abundance, but perhaps more importantly for us bikers, the road that loops this beautiful region offers up some fantastic riding.
Whether you're cruising along the Thames Coast Road on the Firth of Thames, or leaning into turns in the steep-sided Karangahake Gorge, you're in for a treat as you explore this north east corner of New Zealand.
If you time your ride right, make a stop at Hot Water Beach two hours either side of low tide. At this time, you can dig a hole in the sand and bathe in the hot spring water that bubbles up from below.
Coromandel Peninsula is popular with city folk from nearby Auckland going in search of a slice of paradise for the weekend. This can result in busy roads, so make an early start to ensure you get as much of this stunning road to yourself as possible.
You can ride the Coromandel loop as part of Paradise Motorcycle Tours' 18-day North and South Island self-guided tour.
Start: It's a loop so take your pick, but if you're coming from the city of Auckland, the closest spot to start the loop is Kopu.
Finish: As above.
Distance: 142
Mount Cook Road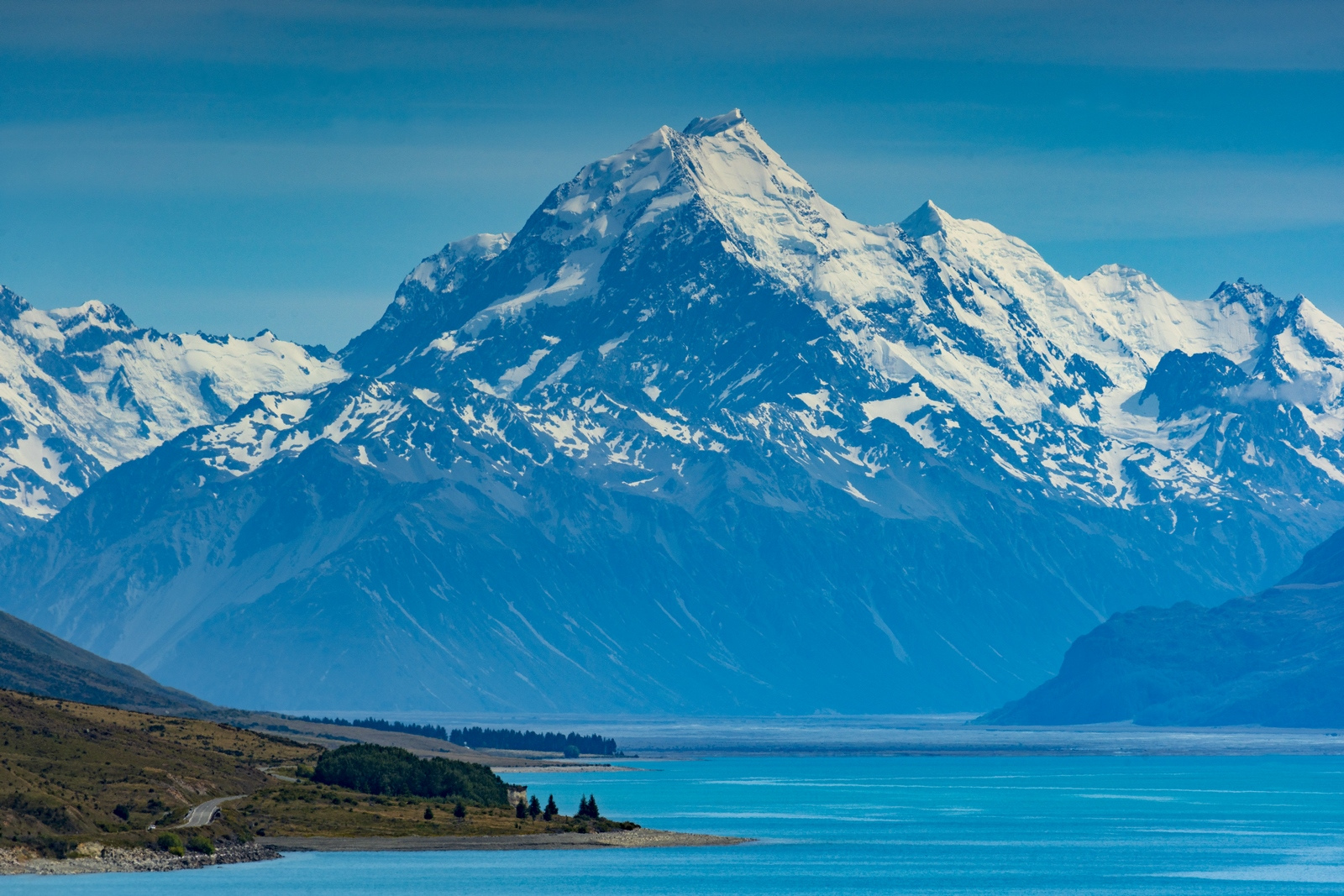 Photo: Ryan Payne
Mount Cook Road may not provide technically challenging riding, but nothing says a motorcycle tour has to be an endless search for tight, twisting roads. Often, we just want to sit back, relax and admire the world we're passing through on two wheels.
The stretch of road on the South Island running alongside the shimmering blue jewel that is Lake Pukaki is the perfect place to do just that. The ride is around 36 miles long from the southern tip of the lake to the end of the road at the Hooker Valley Track. Once there, park up your bike and stretch your legs on the three-mile walk along the track to a lookout point with magnificent views of Mount Cook.
If the dramatic scenery looks familiar, that could be because this area was used as a location during the filming of the Hobbit and The Lord of the Rings movies.
Start: Pukaki
Finish: Hooker Valley Track
Distance: 36 miles
Queenstown Road to Glenorchy via Lake Wakatipu

Photo: Paradise Motorcycle Tours
The road from Queenstown to Glenorchy on the South Island is famed as one of the most scenic highways in the world for a very good reason. The views from the meandering strip of asphalt hugging the shores of Lake Wakatipu are simply breathtaking.
Whether you're marvelling at the crystal-clear lake waters, formed by a glacier 15,000 years ago, or you're mesmerised by the snow-capped peaks in the distance, it can be difficult to remember to keep your eyes on the road.
Keeping your wits about you is important though, as this is a popular stretch of road with tourists due to the fact it is so accessible from nearby Queenstown, New Zealand's extreme sports capital.
The route is only around 30 miles long, but you'll want to spend plenty of time stopping and taking photographs, so allow for a couple or hours or more to fully enjoy the ride.
Start: Queenstown
Finish: Glenorchy
Distance: 29 miles
Paradise Motorcycle Tours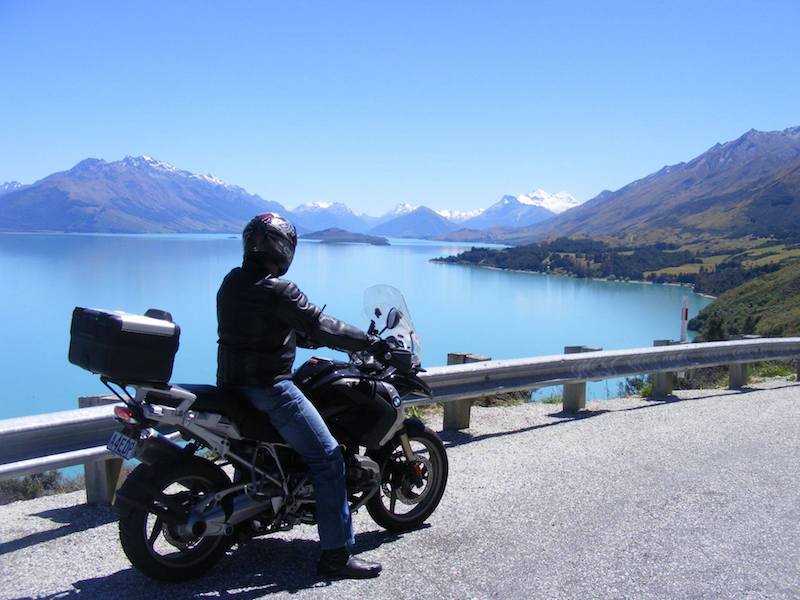 Photo: Paradise Motorcycle Tours
Motorcycle touring in New Zealand is guaranteed to see you purring along endlessly curving roads with panoramic views of volcanoes, rainforest, deserts, lakes and miles of sandy beaches. If all that sounds like your cup of tea, then head over to Paradise Motorcycle Tours so you can experience the ride of your life.
And as a certified BMW Travel Partner, you're in safe hands when booking a holiday with Paradise Motorcycle Tours. Its team of experienced staff and guides use their detailed local knowledge to ensure you enjoy the best riding, sights, food and accommodation New Zealand has to offer.
Motorcycle touring in New Zealand
Its fleet of new or nearly new BMW motorcycles include the R 1250 GS, F 850 GS and F 750 GS adventure bikes, as well as the BMW R 1250 RT and K 1600 GTL touring models, among other choices.
Paradise Motorcycle Tours offers a selection of guided and self-guided tours which take all the hassle out of planning a bike trip abroad. All you need to do is turn up and enjoy the ride. It's so easy you even get to drive on the left-hand-side of the road!
Head over to Paradise Motorcycle Tours to begin your New Zealand adventure.