What do you imagine when someone tells you they've been motorcycling in India? Do you picture riding along steep Himalayan passes in the north of the country, or cruising alongside the sun-baked beaches in the south?
Whichever it is, I'm willing to bet that exploring the central region of the country doesn't immediately pop into your mind. That's a shame, because it should.
Travel off the beaten track on two wheels to the central Indian state of Madhya Pradesh and you'll discover a biker's paradise. The state is vast, the same size as the British Isles, and it's the perfect place to have an exotic adventure by motorcycle.
In fact, the state's magnificent landscapes are so picturesque, they served as the inspiration for Rudyard Kipling's timeless classic, The Jungle Book so, as you can imagine, the area is home to a wide range of wildlife that you can see from the saddle including tigers and leopards.
To discover more about the region, ABR has teamed up with tour company Rogue Riders to discover five reasons a ride through central India should be on your bucket list. Let's get started.
The sheer variety of roads
As the saying goes, variety is the spice of life, and it's a phrase that certainly rings true on a motorcycle tour. Take some white-knuckle mountain passes for thrills, add in flowing twisties to pick up the pace, then include some highway cruises and relaxed rural roads to get your breath back, and you have the perfect recipe for a good time in the saddle.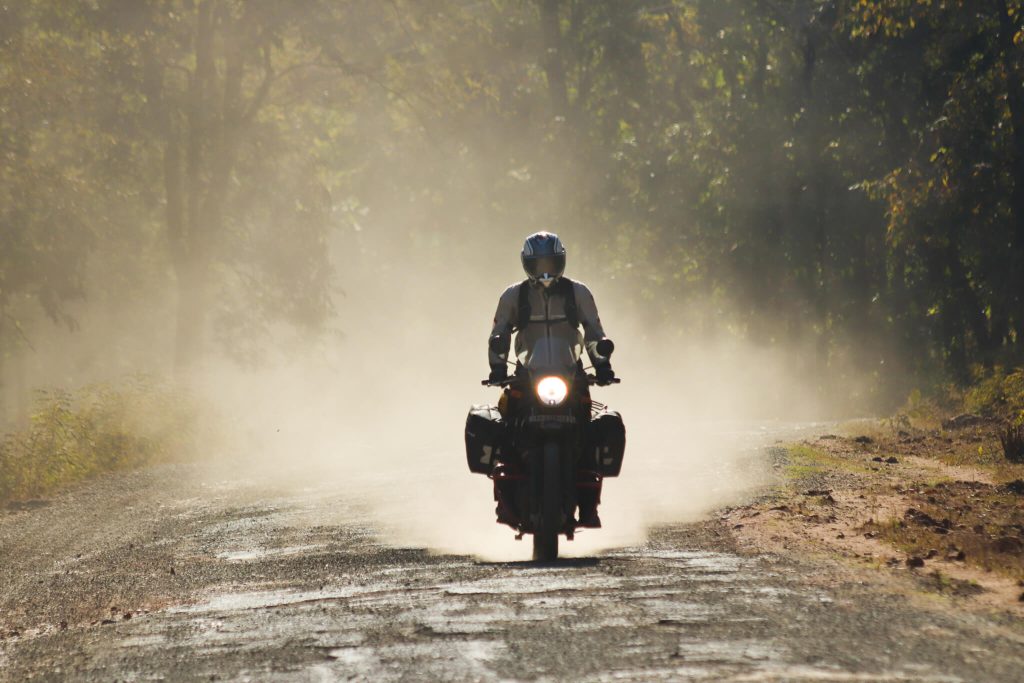 That's exactly what's on offer when it comes to the roads in central India. Cross mountain ranges and experience the thrill of mile upon mile of switchbacks and steep drop offs, before plunging into the valleys to cruise through the dense jungles.
Most roads in the area are paved but still offer up some unexpected obstacles with tar roads suddenly becoming a dirt track so expect some challenging riding. The team at Rogue Riders has also sniffed out a smattering of unpaved trails to allow adventure bikers to get up on the pegs and explore further off the beaten track.
The Tigers & Temples tour follows routes through many of the smaller villages where you get to see the traditional houses, daily life and cultural richness of the region.
If you enjoy Indian food, this tour will delight your taste buds. Rogue Riders have scouted stops at local eateries (dhabas) as well as sumptuous multi-course meals at the outstanding accommodation stops.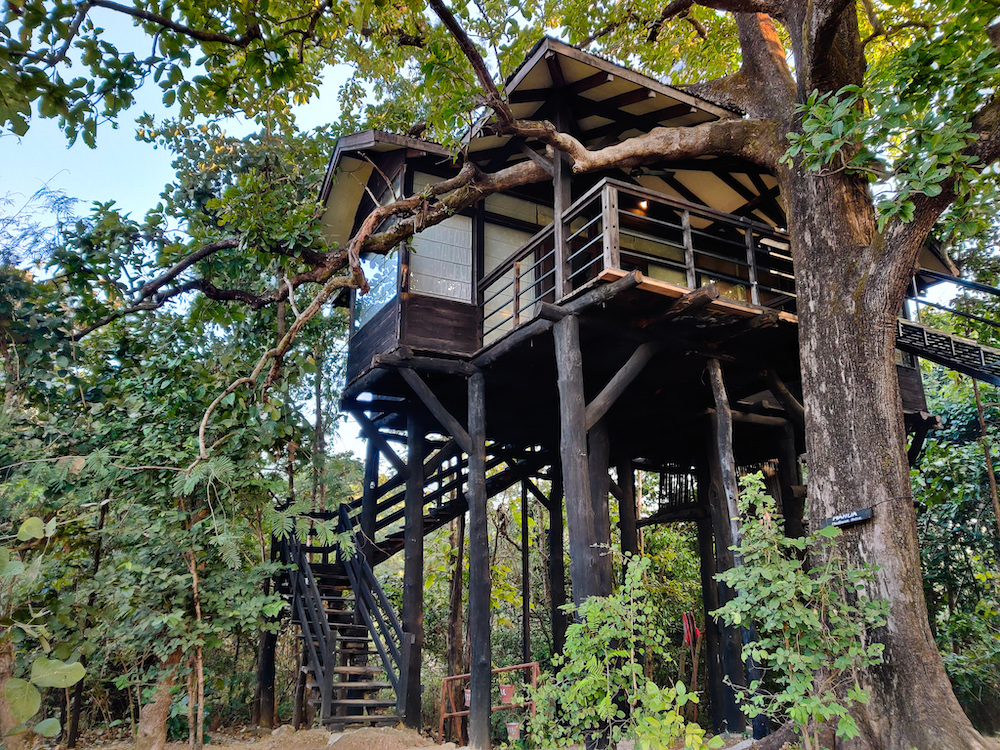 Luxury stops along the way
You may think that ticking off a bucket list motorcycle trip in a far-flung destination may involve spending uncomfortable nights in rough accommodation, but in central India, that couldn't be further from the truth.
On its Tigers & Temples tour, Rogue Riders has lined up a number of luxury overnight stays. From nights in grandiose treehouses in the Bandhavgarh National Park to a stay in the Kipling Camp in the Kanha Tiger Reserve, travelling through central India on a motorcycle doesn't have to involve roughing it.
And, if spending the night under canvas is your thing, the Rogue Riders team also offers the chance to camp out by the river in safari tents with waiting staff on hand to serve you.
Things to see off the bike
We love riding motorcycles around the globe, and any good tour should include plenty of time in the saddle. But, believe it or not, you can have fun off the bike too, with central India offering up plenty to explore away from the tarmac.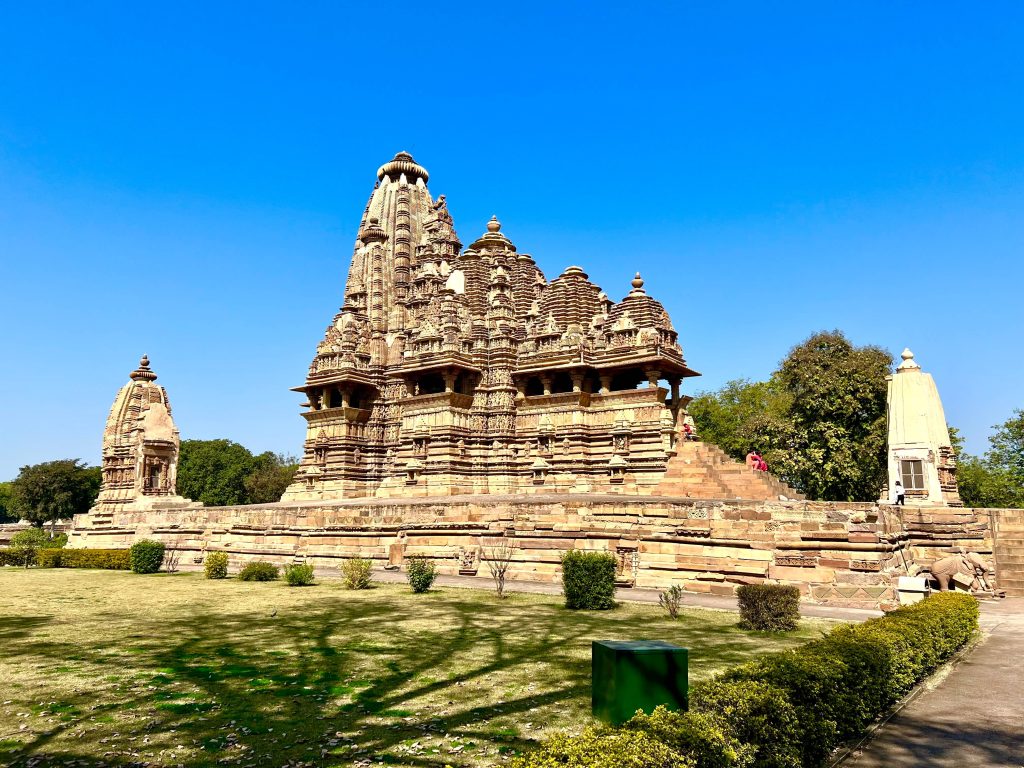 The UNESCO World Heritage site of Khajuraho is one such place to visit. It's an icon of Indian cultural heritage, famous for stunning temples that have stood proudly in the area for over 1,000 years.
If you like the thought of taking a serene tour on a paddle boat at dawn or dusk along a pristine river, teeming with wildlife, Rogue Riders offer this opportunity.
See tigers
Take a ride through central India and you may just catch a glimpse of the largest living cat species in existence, the tiger.
With six tiger reserves, Madhya Pradesh is one of the prime locations in India to head in search of the elusive big cats. Alongside tigers, trips through the reserves and national parks of central India will also give you a chance to see wild eagles, monkeys, wild gaur (bigger than the African buffalo!) crocodiles, and much more.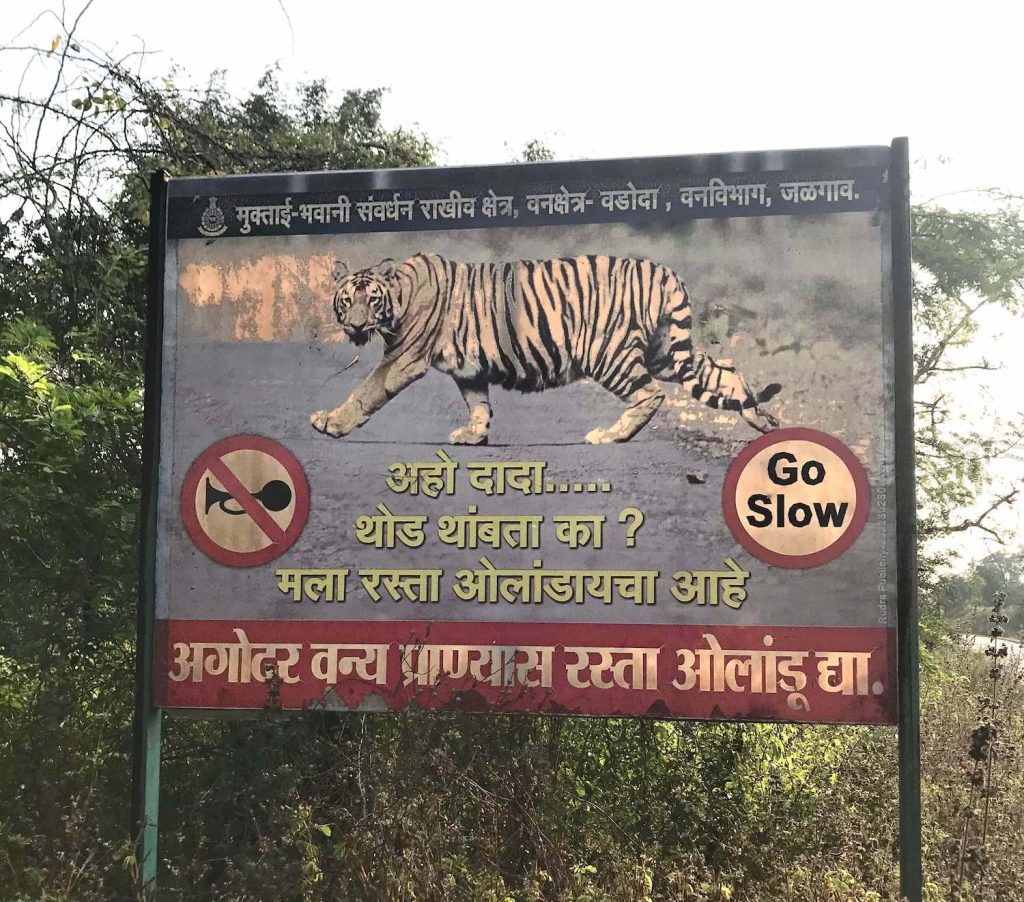 Rogue Riders offer two safari drives at different reserves on this tour. Not just safaris, but to also interact with individuals who have been at the forefront of wildlife conservation efforts in the region. You might just get to swim in a river with the elephant that carried Mark Shand on his travels across India.
So, if you fancy seeing a tiger during a ride-out that doesn't have a Triumph logo emblazoned on its side, you know where to go.
Explore Central India by motorcycle
So, there we have it, five reasons to explore central India on two wheels. And if the chance to ride a variety of stunning roads through the landscape that inspired The Jungle Book isn't enough, then the lure of luxury overnight stays and spotting exotic animals from the saddle should make this a worthy inclusion on your bucket list.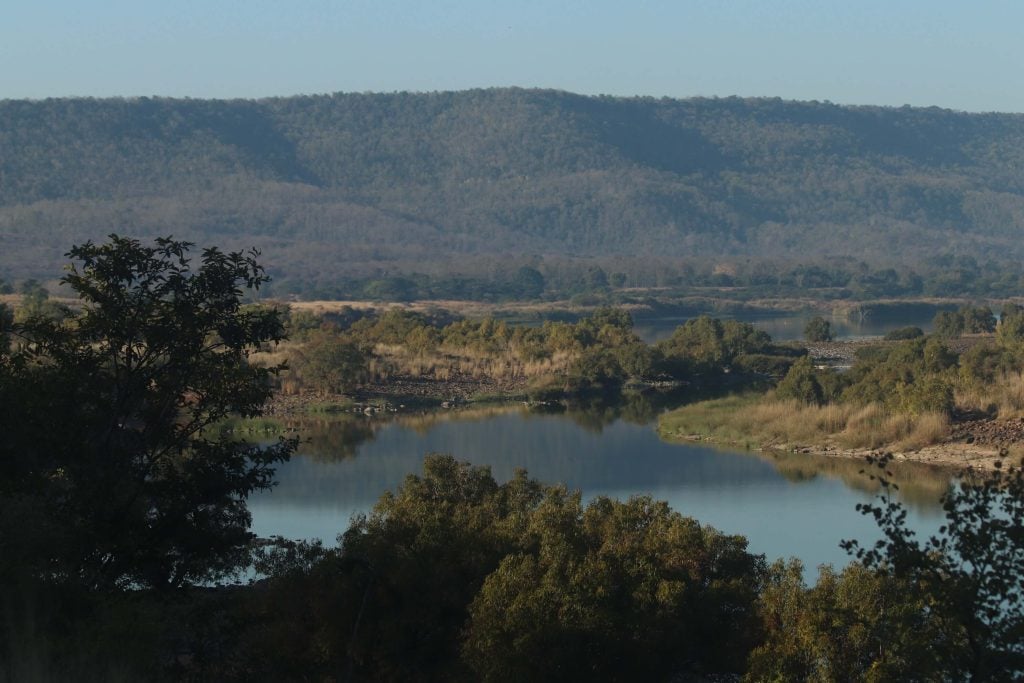 The fascination for Himalayan adventures and coastal escapades in India is well founded, but there is also so much more to see and experience in a country that is as culturally and geographically rich and diverse. So, while some look to emulate routes and rides that have been done a thousand times over, if you are someone who has been searching for a more unique and enriching adventure motorcycling experience, a luxurious escape into Central India with Rogue Riders could well be the answer!
To find out more about the trip and to visit central India for yourself, head to the Rogue Riders website today or pop by their stand at the Adventure Bike Rider Festival (24-26 June) where the guys will be delighted to see you.