If the idea of touring a tropical island paradise by motorbike tickles your fancy, then Sri Lanka is the destination for you.
Located off the south east coast of India, it has all the ingredients for a proper biking adventure, including jungle-covered mountain passes, winding routes through cloud forests, and the remnants of ancient civilisations to explore.
And in your down time there just happens to be an abundance of palm-fringed beaches, turquoise seas and glorious sunshine to enjoy.
All this can be experienced from the saddle of a Royal Enfield Classic 350 with travel experts Extreme Bike Tours who have teamed up with ABR to bring you six reasons to tour Sri Lanka by motorcycle.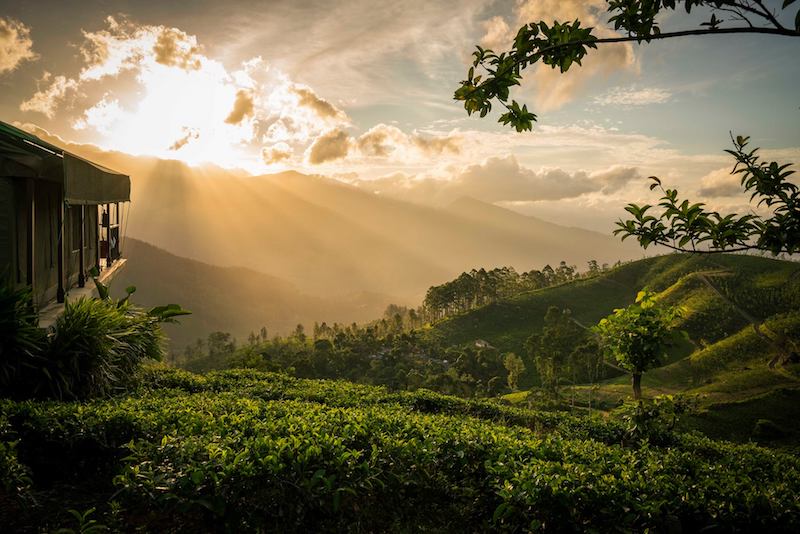 1. Be different
Chances are you and your mates have ridden the Alps, conquered the Pyrenees and perhaps have even caught the boat to Morocco and explored a little of North Africa. These are all epic places to ride but they are regular stomping grounds for European-based riders. However, how many people do you know who have ridden through a jungle in Sri Lanka?
Think of the tales you could tell next time you're at a biker cafe and the talk inevitably turns to touring destinations. You'll have people hanging off your every word.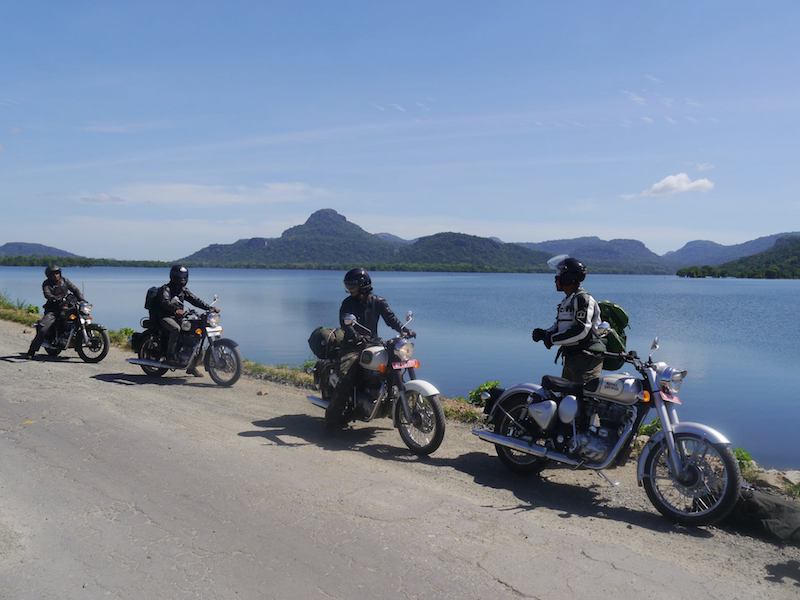 2. The beaches of the south coast
Adventure riders don't tend to do beach holidays. There are far too many roads to ride and places to explore to waste our time sipping cocktails on the sand for a fortnight. But that doesn't mean we don't appreciate a cold beer while watching the sunset over the ocean after a long day in the saddle.
There are not many better places to do this than Sri Lanka. People flock from across the world to experience the island's south beaches. Think golden sands lapped by the gentle rhythm of the Indian Ocean, and maybe the sight of a nest of baby turtles hatching in front of you. It's almost enough to get you thinking about a beach holiday after all.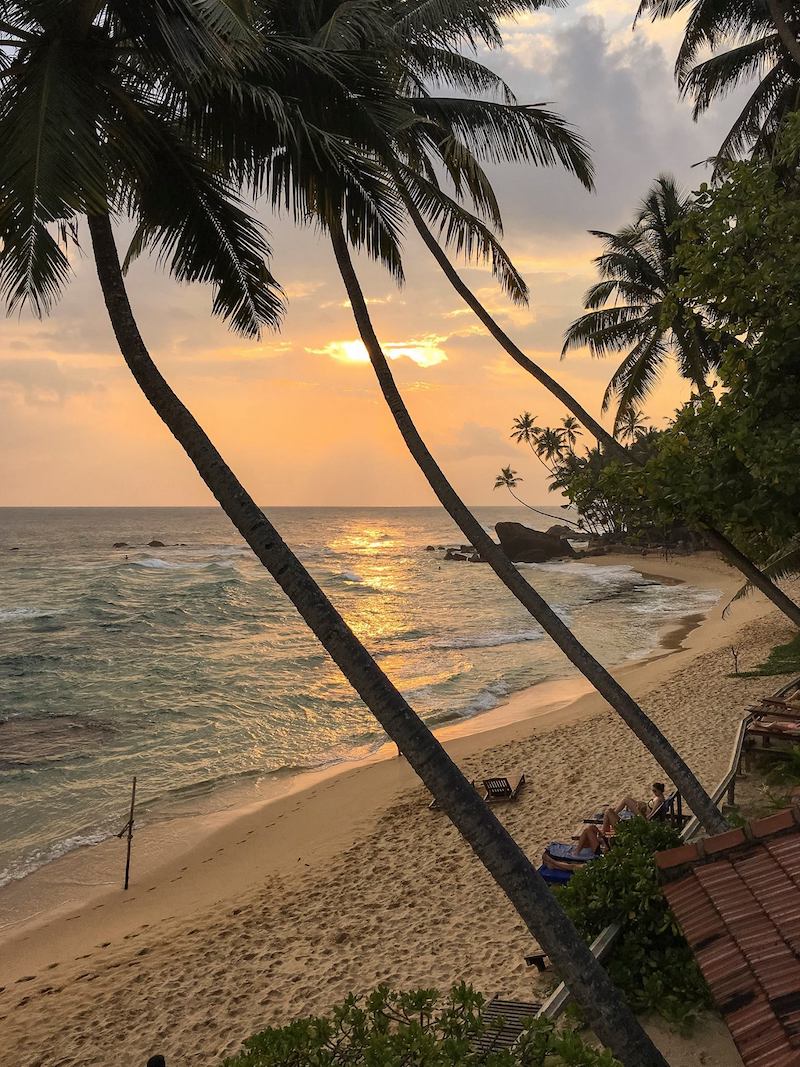 3. The landscape
What Sri Lanka lacks in size (it is four times smaller than the UK), it certainly makes up for in natural beauty. Picture yourself riding through a mystical cloud forest, or through the jungle-covered mountains of the island's interior.
For mile upon glorious mile you'll soak up views of lush tea plantations, interspersed by waterfalls cascading down giant cliff faces. Be sure to stop for a tea tasting. If your brew tastes familiar, that could be because tea leaves grown in Sri Lanka are used to by the likes of PG Tips and Yorkshire tea.
4. The wildlife
From whales breaching and dolphins playing, to elephants wandering along the road and leopards basking in the sun, the wildlife puts on quite a show in Sri Lanka. There are plenty of opportunities for close encounters either from the saddle, or on a safari or boat tour. If getting up close and personal with an elephant is on your bucket list, then take a trip to the Millennium Elephant Foundation and help give one a bath.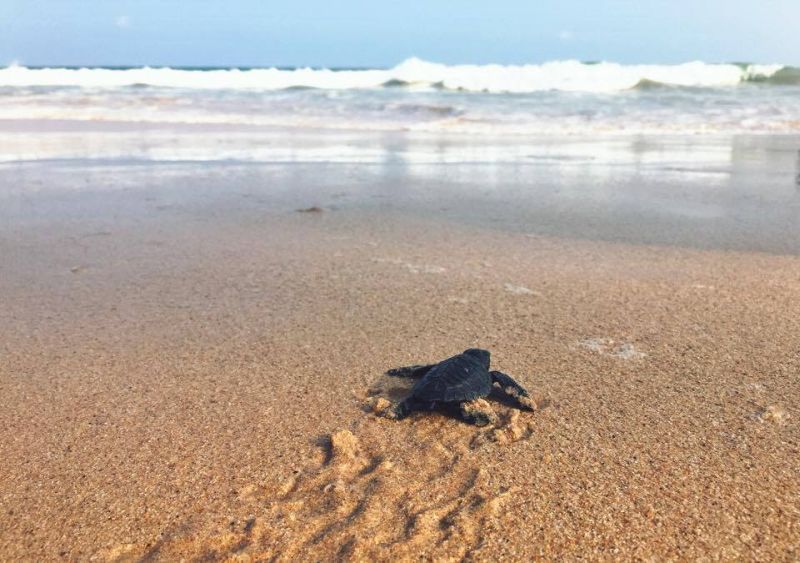 5. World Heritage Sites
The Ancient City of Sigiriya is a UNESCO World Heritage Site. At the summit of this 180m-high granite peak sit the ruins of an ancient civilisation. If you are feeling energetic after a few days in the saddle, you can climb to the top and experience this link to Sri Lanka's ancient past while taking in one of the best views on the island.
In fact, there are eight UNESCO World Heritage Sites on Sri Lanka, including the Ancient City of Polonnaruwa, the Golden Temple of Dambulla, and the Sinharaja Forest Reserve, which provide plenty to explore off the bike.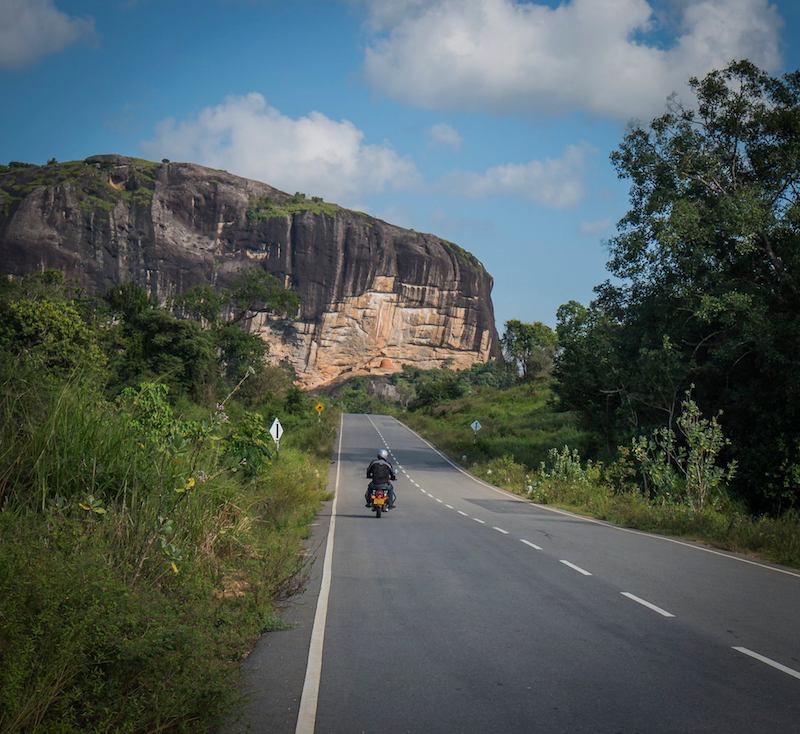 6. It's a tropical paradise
The UK winter is already making us crave some sunshine and blue skies. The thought of cruising on a tour of Sri Lanka on a Royal Enfield feeling the heat warming our faces sounds pretty darn good right now. Throw in some unforgettable mountain roads, lush rain forests and the pristine waters of the Indian Ocean, and we may well be about to book a holiday with Extreme Bike Tours ourselves.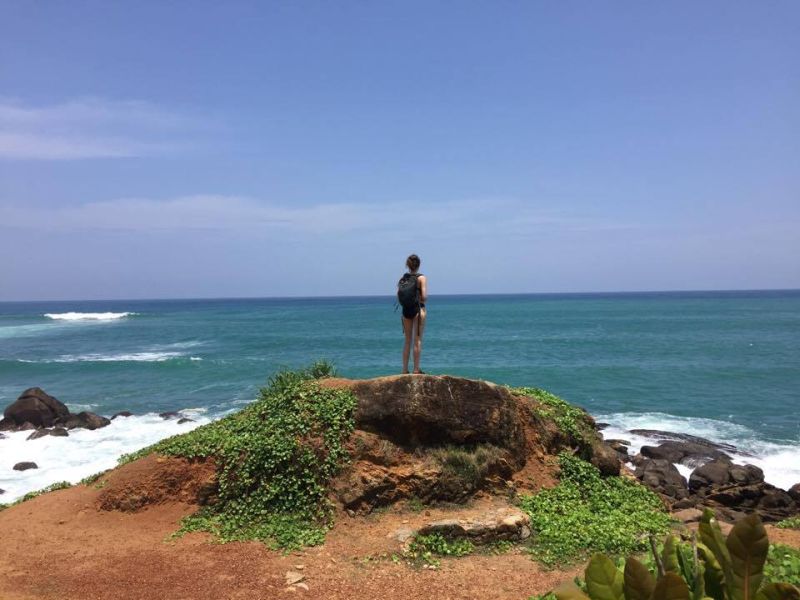 Extreme Bike Tours
Extreme Bike Tours has been specialising in providing motorcycle adventures in remote corners of the world for the past decade. It offers a selection of tours for people of all riding abilities, designed and run by a team of trained guides and mechanics to ensure you can focus all your energy on enjoying the road.
The Hidden Sri Lanka Motorcycle Tour explores the best the island has to offer during an unforgettable two weeks of riding. The tour runs twice a year in February and July and the route is 100% on-road.