Join us at the 2023 ABR Festival (23-25 June)
What is it?
The 2023 ABR Festival will be no less than the greatest celebration of adventure biking ever held. You're invited to the magnificent grounds of the Ragley Hall Estate in Warwickshire to join us for three days of biking action and entertainment.
Test ride the adventure touring bikes, meet the celebrities of the adventure biking world, have a go on the 20km Adventure Trail, take part in road ride outs, and enjoy live music through the day and night. Let the good times roll.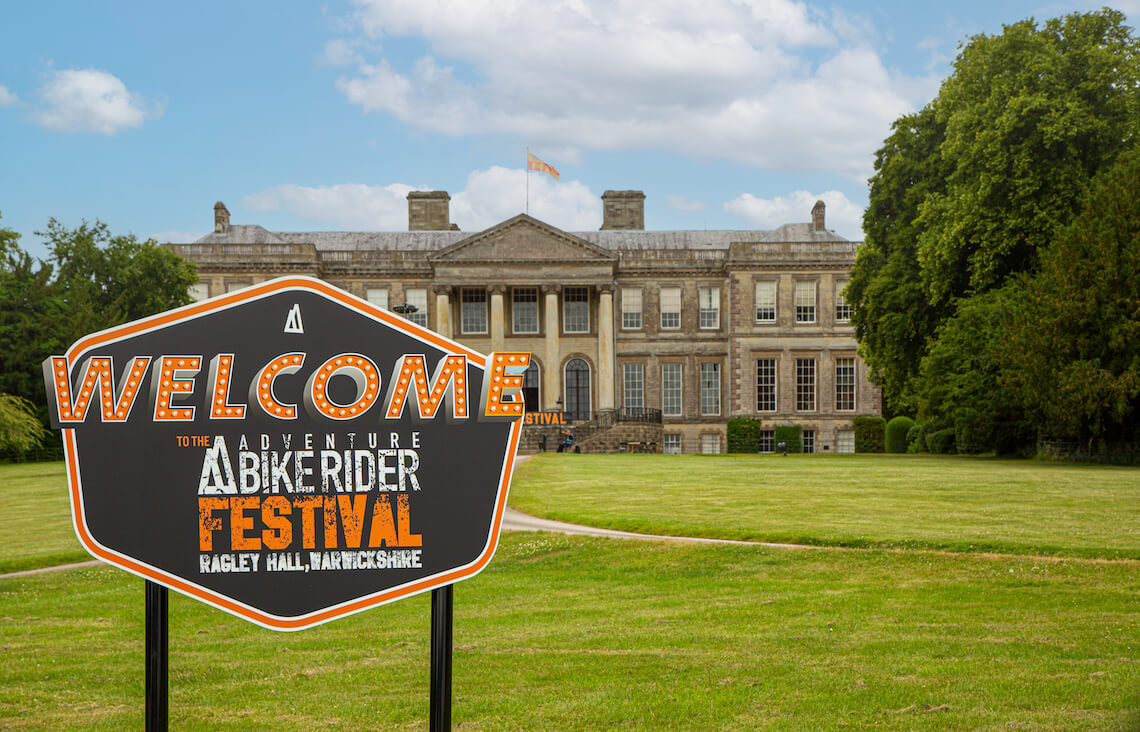 Why should I do it?
Because it's like Glastonbury with motorbikes, posh toilets and warm showers. We take every effort to ensure that all the facilities are first-class, including and luxury camping, hotel, and B&B options.
You'll also be able to choose from a vast selection of delicious food and affordable drinks, along with all the two-wheeled entertainment taking place over the weekend.
So, whether you're looking for inspiration and advice for your next adventure or you simply want to enjoy a weekend of fun with a great bunch of likeminded people, don't miss the 2023 ABR Festival.
How do I get involved?
Get your tickets today at www.abrfestival.com
Discover paradise on two wheels in Colombia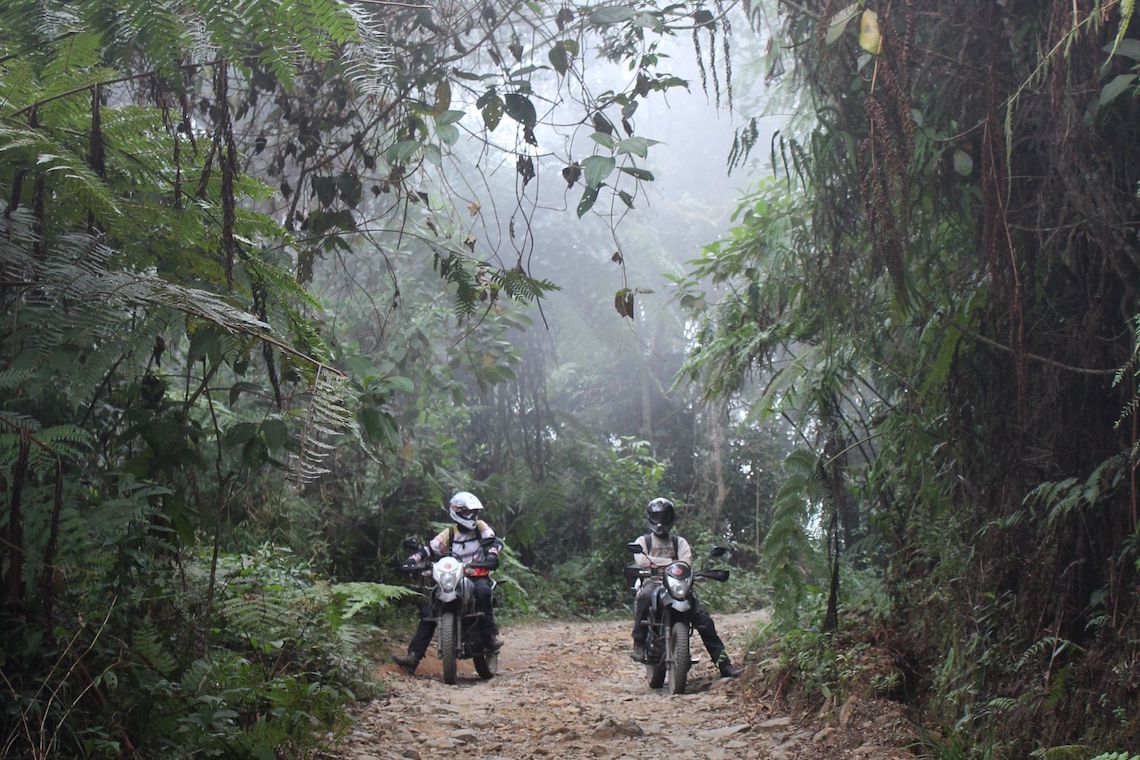 What is it?
Venture into the heart of Colombia on this two-week guided tour. Experience wild jungle, coffee plantations, colonial cities, and the arid Tatacoa Desert on roads less travelled.
You'll be on a lightweight dual-sport bike and riding plenty of unpaved roads, so some off-road experience is recommended. You'll cross remote rivers, bathe in thermal springs, and tear through the jungle on dirt tracks.
Why should I do it?
Colombia is bursting with adventures and Motor 2 Travel's Coffee and Corazón tour is a great way to experience it. This epic, mostly off-road trip will challenge you in parts, surprise you in others, and will always prove hugely rewarding.
Included is the bike, accommodation, a support vehicle, airport transfers, and a knowledgeable multilingual guide, so you can explore Colombia safe in the knowledge that you're in good hands.
How do I get involved?
Head on over to www.motor2travel.com or shoot them an email at [email protected].
Experience the Pyrenees like you never have before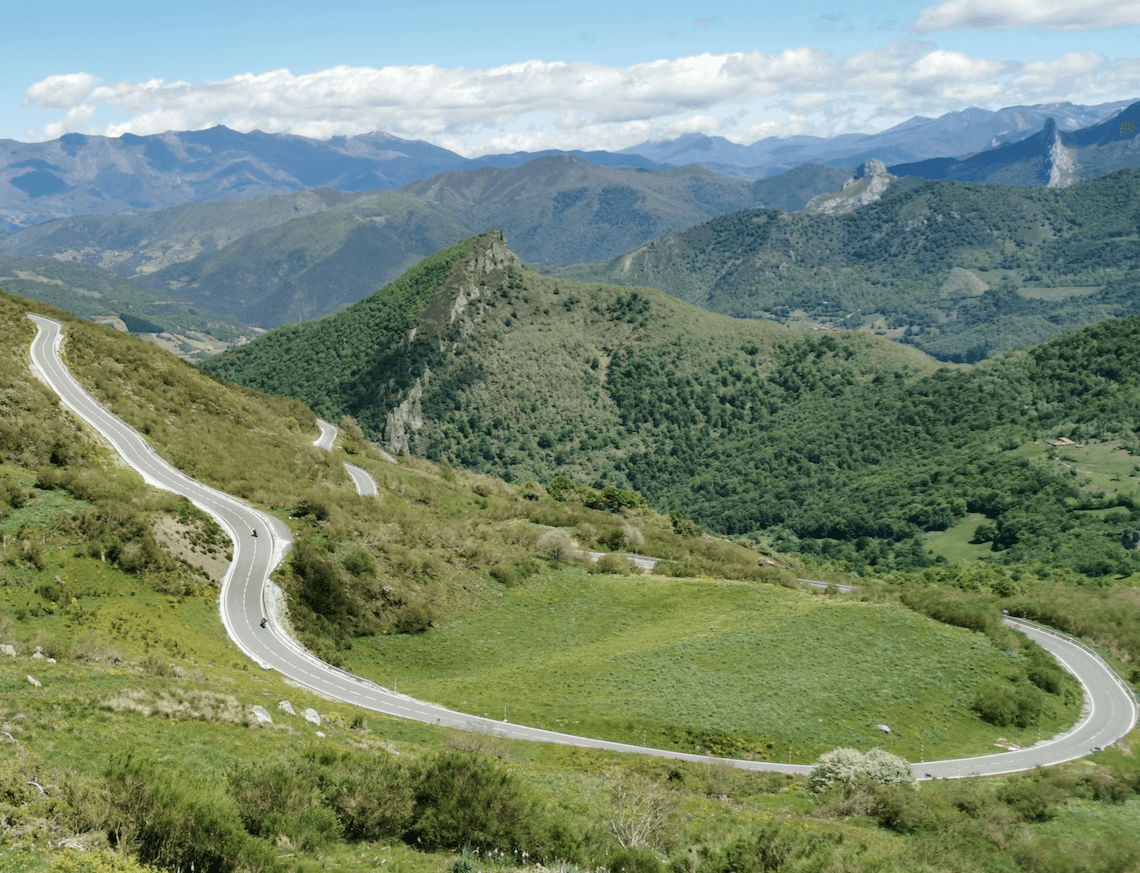 What is it?
MotoGT offers innovative tours that challenge and inspire you to have the most rewarding experience possible. Try a Bike and Hike tour, where the days are split into fantastic riding and hiking so you can discover the best of the mountains, and relax at quality hotels at night with great food, excellent wine, and even better company.
Why should I do it?
Set amongst the backdrop of the Pyrenees, MotoGT tours are fully supported and are a fantastic chance to try something new.
If you've ever wanted to try trail riding on an adventure bike, ride an electric motorcycle, or hike up a mountain, MotoGT will help you push your limits and guide you through new challenges so you can return to your hotel with a sense of accomplishment every day.
How do I get involved?
Send them an email at [email protected] or visit www.motogt.co.uk to find out more. You can also meet the team at the 2023 ABR Festival.
Explore Africa as you've always wanted to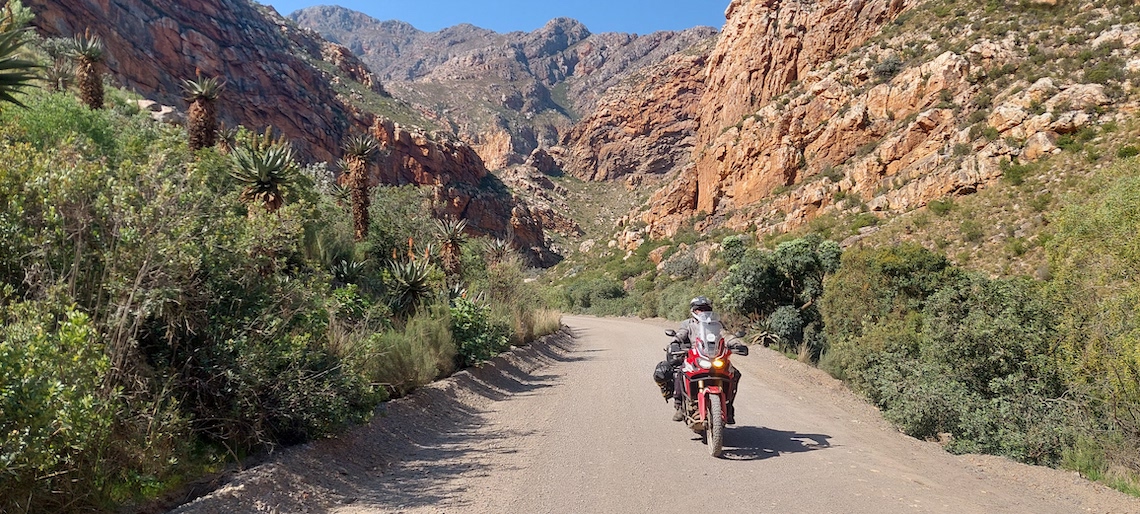 What is it?
Ever wanted to explore the Garden Route in South Africa, see the big five on safari, or visit Victoria Falls on two wheels? Well, here's your chance to do it with tour company Ride Down South which specialises in bespoke tours of Africa, crafted to fulfil your bike travel dreams.
And if you're looking for inspiration, a range of pre-planned tours are also available that feature the best of Africa, so you can simply book in and begin your adventure.
Why should I do it?
Because Africa is one of the most adventurous places on Earth to ride a motorbike, with vast deserts, game reserves, jungles, and diverse cultures just waiting to be explored.
Whether you're after a short trip around South Africa at a relaxed pace or an epic 2000-mile bash into the jungle, Ride Down South can make your dream adventure happen.
How do I get involved?
Head to www.ridedownsouth.com or contact Andrew at [email protected] to find out more.
Explore the best of Spain and Morocco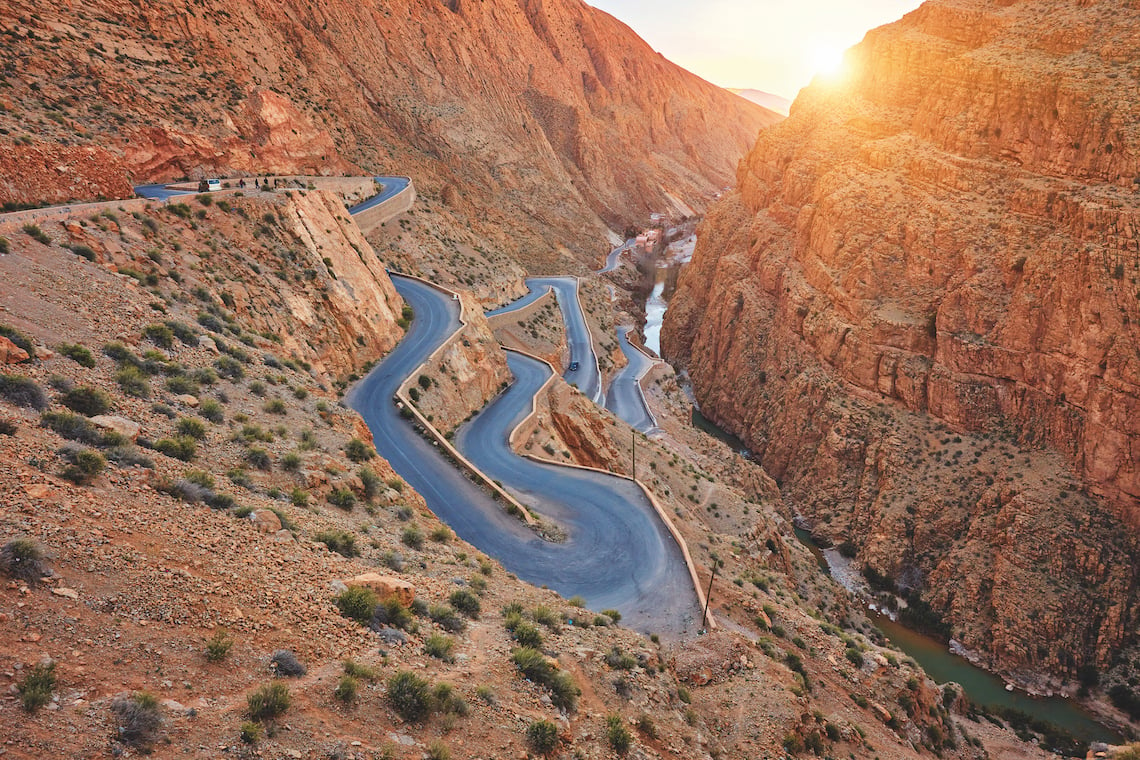 What is it?
This 14-day tour of Spain and Morocco is designed for UK riders who want to explore the best of both countries.
The Spanish part of the trip starts from the ferry port of Santander, and is self-guided through the likes of the stunning Sierra de Gredos and the Picos de Europa, with cosy B&Bs welcoming you each night.
Then it's a quick ferry across the Strait of Gibraltar where you'll meet your guide, who will take you on an unforgettable nine-day adventure through the best of Morocco.
Why should I do it?
Combine the magic of riding through the Atlas Mountains, the majesty of the imperial cities of Meknes and Fes, and luxury kasbahs with incredible riding in Spain, and you've got the perfect two-week getaway.
Accommodation, ferry rides between Spain and Morocco, an expert guide in Morocco, and breakfasts are all included, so all you need to bring is yourself and your bike.
How do I get involved?
Contact Overland Motorcycle Tours at [email protected] or visit their website at www.overlandmotorcycletours.com
Explore the Wild West in the saddle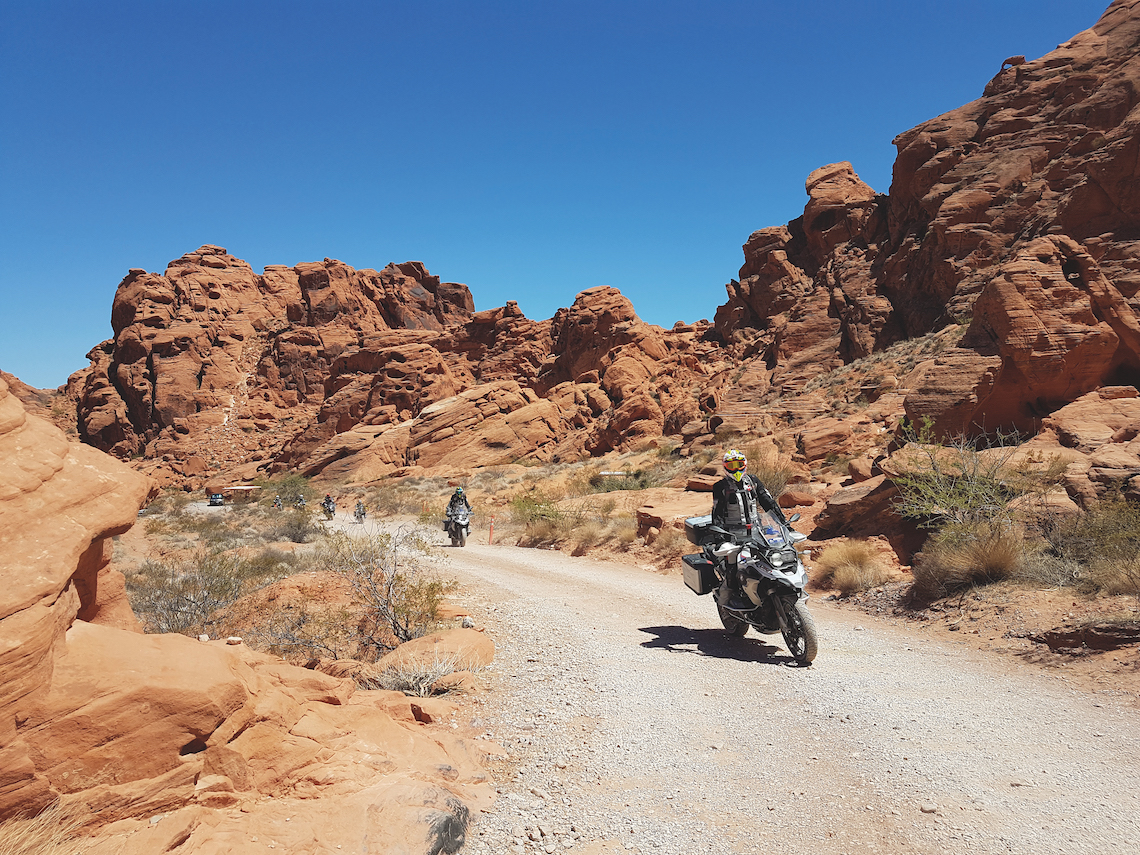 What is it?
This nine-day trip through the American West will see you depart from Las Vegas and venture into the rugged Spring Mountains, the scorching plains of Death Valley, the vast Mojave desert, and the iconic Grand Canyon.
Cruise along the famous highways and explore the backcountry trails of this spectacular region.
Why should I do it?
The American West is filled with outstanding riding both on and off road and is home to some of the most impressive scenery in the world.
You'll also discover the weird and wonderful towns and characters that make up the old frontier, and enjoy hotel comfort at each stop along the way. The tour starts and ends in Las Vegas, so you'll have plenty of time to enjoy the party capital of the world as well as exploring on two wheels.
How do I get involved?
Head to Edelweiss's website www.edelweissbike.com for more information.
Embark on an epic Portuguese odyssey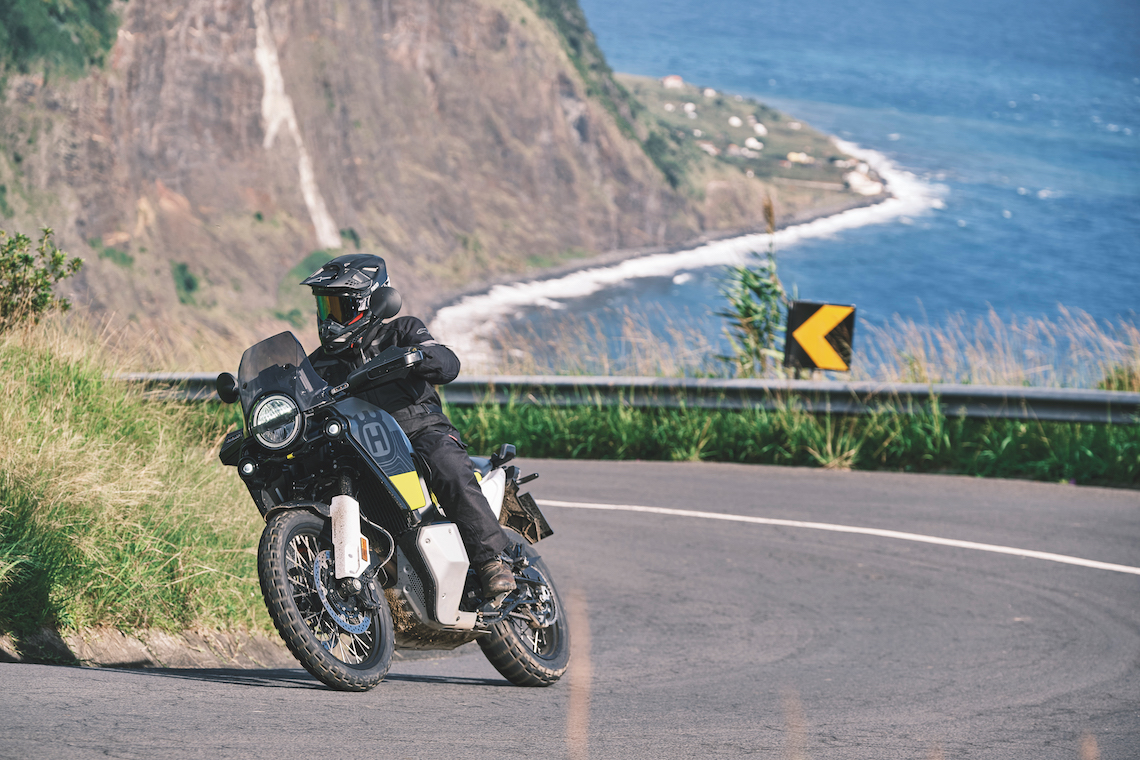 What is it?
Portugal is a perfect location for adventure riding, with plenty of exciting off-road riding as well as smooth, curvy paved roads to enjoy. Combine this with warm weather, superb dining, and spectacular scenery, and you've got the ultimate biking holiday.
Graham Jarvis offers a range of tours in Portugal from a weekend gastro experience to a seven-day tour of some of the best trails, roads, and scenery in Portugal.
Why should I do it?
Portugal has some of the best off-road trails in Europe, and with excellent paved roads as well, it's a fantastic destination to ride.
The tours are appropriate for any skill level, and the expert guides will help you navigate the trails and help you discover the best of this diverse country. Enjoy white sandy beaches, ancient hilltop villages, and local feasts at night.
There's no better place to have a sublime riding holiday.
How do I get involved?
Check out their website at www.grahamjarvis.org to find out more.
Experience biking's best kept secret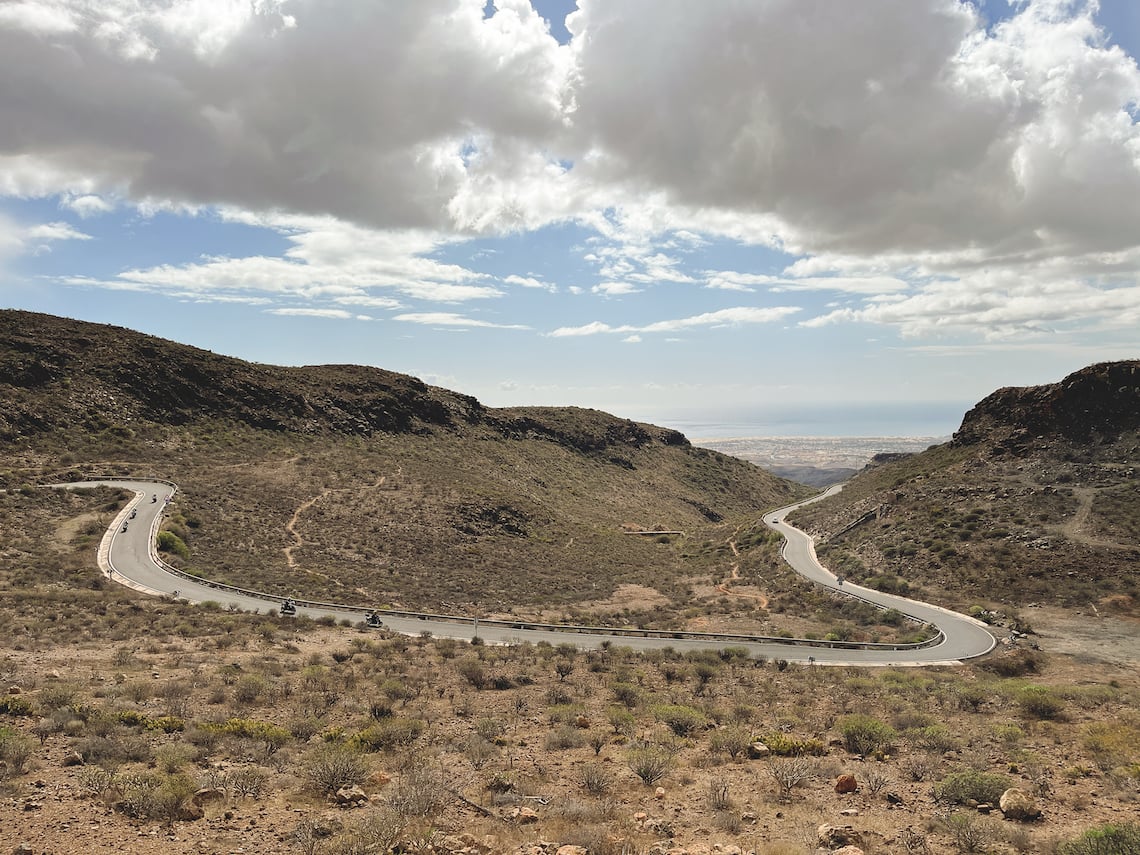 What is it?
This week-long tour of Gran Canaria is a great way to explore this stunning island off the west coast of Africa.
The knowledgeable local guides at Canary Motorcycle Tours have the inside scoop on all the best riding, dining, and fun the island has to offer, and you can choose your weapon from a selection of Africa Twins, V-Stroms, CB500Xs, and more on this guided adventure.
Why should I do it?
Gran Canaria is sometimes described as a miniature continent because it offers such a diverse variety of landscapes (and riding) on one island. From twisting mountain passes to arid desert, lush forests, and sublime coastal roads, Grand Canaria has it all.
Throw in year-round sunshine on a tour that includes breakfast, bike, fuel, gear, guides, and accommodation, and you've got the recipe for the perfect getaway.
How do I get involved?
Contact Martin and Joy at [email protected] or head to their website www.canarymotorcycletours.com for more information.
Ride the Karakoram mountains in Pakistan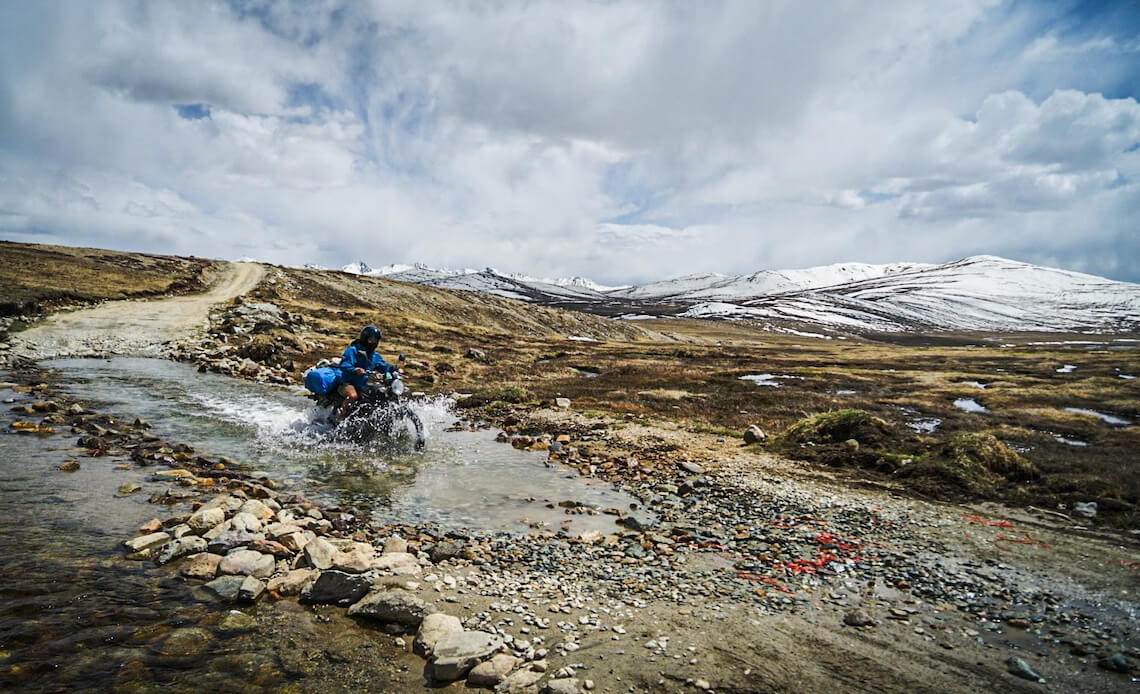 What is it?
On this tour, you'll ascend from the bustling streets of Islamabad into the highest mountain ranges of the world: the Himalaya, Hindukush, and Karakoram.
This imposing landscape is the most heavily glaciated region outside of the poles, and is the perfect backdrop for an unforgettable adventure. When you're not staring mouth agape at the vistas around you, you'll discover the warmth of the local people, and enjoy some truly epic riding.
Why should I do it?
With 10, 14, and 19-day tours to choose from, these trips are for those who have the taste for adventure. Some off-road skills will be necessary to deal with rough roads and creek crossings, and don't expect five-star hotels every night.
But the remote mountain passes, jaw dropping scenery, experienced guides, and authenticity gives you a chance to experience adventure riding at its very best.
How do I get involved?
Contact Lizzy and Shah at Karakoram bikers at [email protected] or check out their tours on their website at www.karakorambikers.com.
Get a taste of the Dakar Rally in Portugal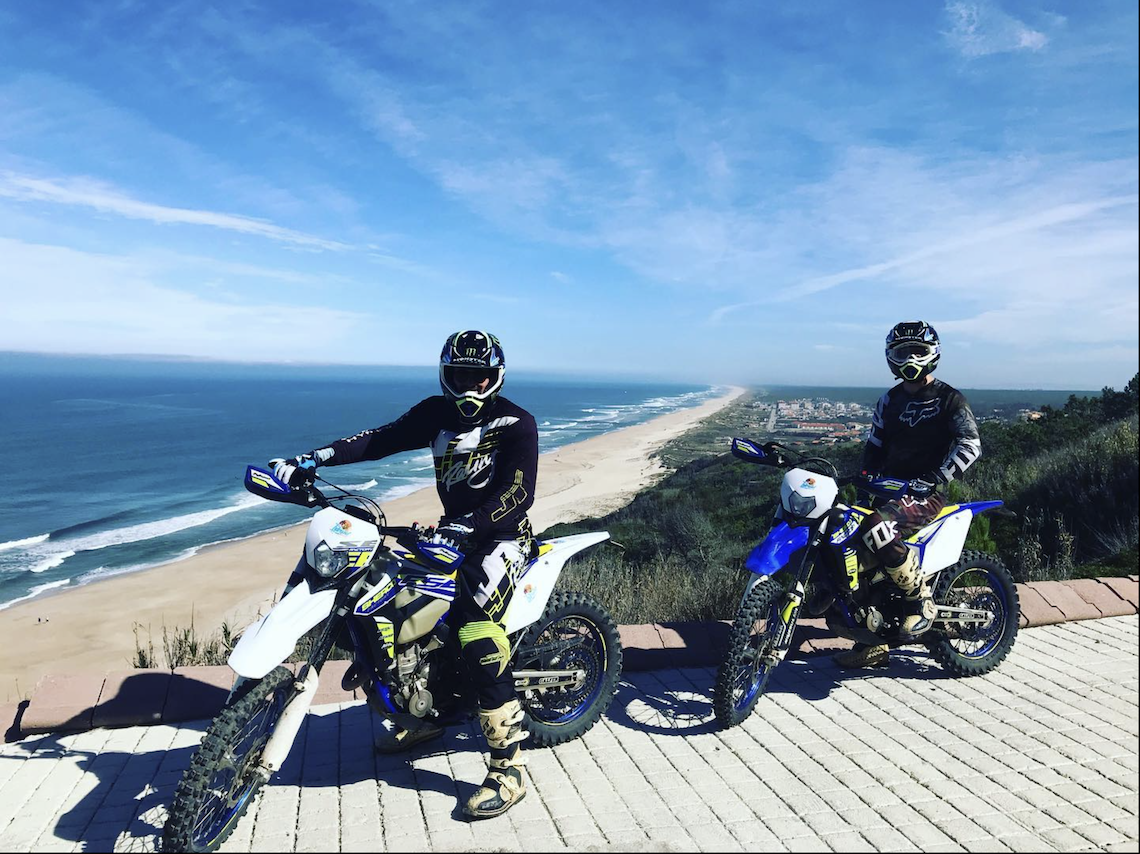 What is it?
Located in the mountains and beaches of the Silver Coast in Portugal, Intrepid Trails offers world-class off-road riding tours.
Starting from half-day burns to three-day adventures, it's the perfect way to have fun in the dirt and hone your off-road skills while exploring some of the best enduro riding terrain in the world.
At night, relax by the beach with a cold beer in your hand or check out the nightlife in town.
Why should I do it?
The team at Intrepid Trails are experienced guides and share the best trails they've discovered over many years of riding in Portugal. They'll ensure that you'll have a great time by catering the riding to your skill level, whether you're starting off on two wheels or a rally raid veteran.
Their base in Figueira da Foz is also conveniently located between Lisbon and Porto, so it's perfect for a long weekend away.
How do I get involved?
Find out more at www.intrepidtrails.com or contact the team at [email protected]
The ultimate live music discovery tour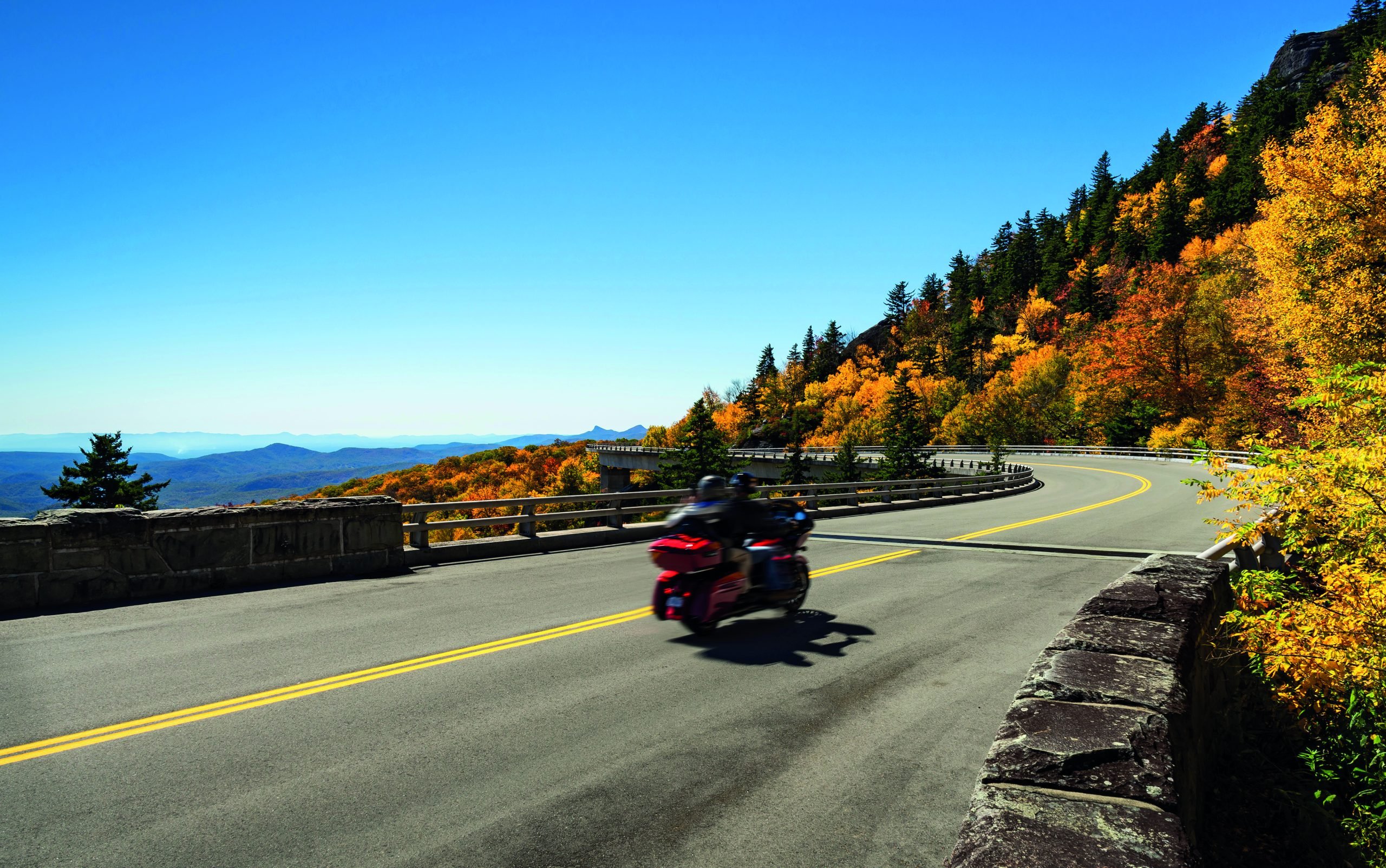 What is it?
This 15-day tour through the American South is a delicious gumbo of music, riding, and history.
Starting in Nashville and ending up in New Orleans, you'll visit attractions as Sun Studios, Graceland, the Stax Museum, the Civil War city of Vicksburg, Highway 61, the Jack Daniels distillery, and Memphis, complete with live music every day.
You'll also be treated to excellent riding on roads such as the Blue Ridge Parkway and the Tail of the Dragon.
Why should I do it?
If you're a fan of blues, soul, jazz, country, or rock 'n' roll, then this is the tour for you. Even if you're not a diehard fan of music, you'll enjoy plenty of fascinating attractions, world-famous cities, and brilliant riding across six US states.
Plus, you get to cruise through the South on a Harley-Davidson. Who doesn't want to do that?
How do I get involved?
Visit www.orange-and-black.co.uk or contact the folks at Orange and Black tours at [email protected].
From the Amazon Jungle to the Andes in Ecuador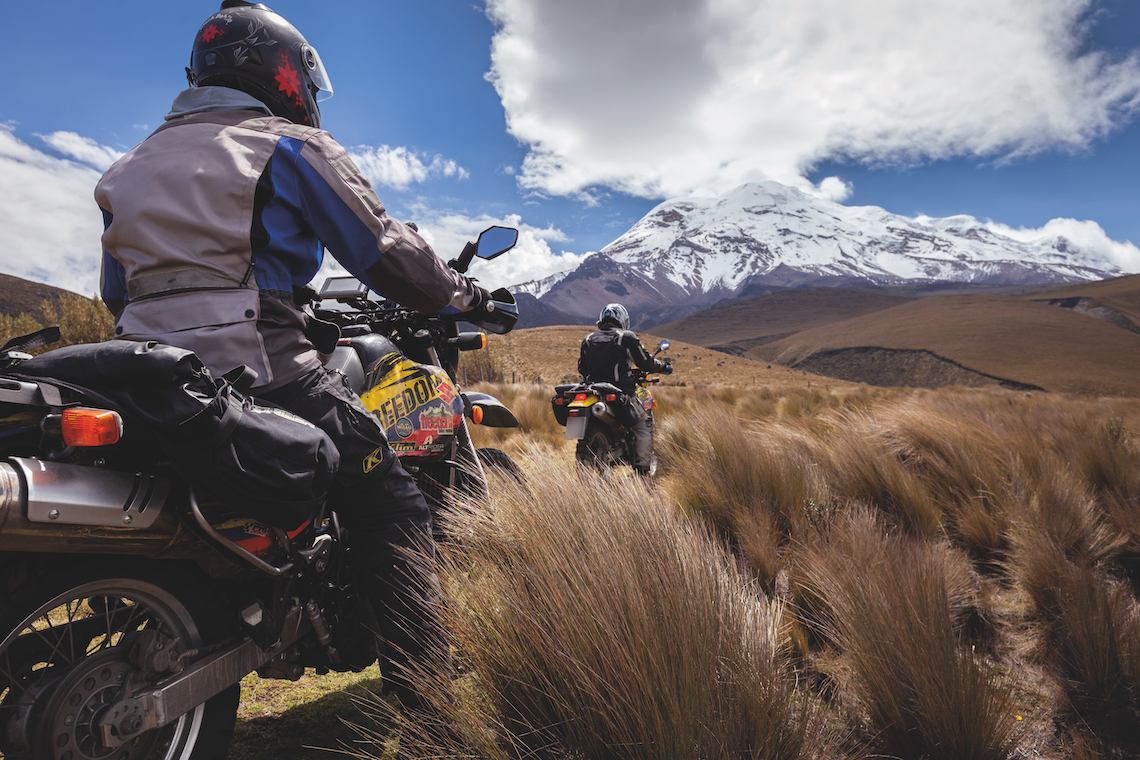 What is it?
Ecuador is the complete adventure riding package: thrilling roads, majestic landscapes, and fascinating local cultures and history.
Freedom Bike Rental offer a range of self-guided and guided tours that will take you through the Amazon Jungle, over the Andes, and to the beaches of the Pacific as you explore the ancient lands of the Inca.
One of their most popular tours is the self-guided, 14-day Ecuadoro Enduro Tour which takes in the very best of this incredible country.
Why should I do it?
The folks at Freedom Bike Rental are experts in exploring Ecuador on two wheels, and they'll help you discover the country's hugely diverse ecosystems, terrain, and cultures.
And being on the equator, the weather is the same all year-round, so you can plan a trip there whenever you like. If you've been getting the adventure itch, this is guaranteed to satisfy.
How do I get involved?
Drop them an email at [email protected] or visit their website at www.freedombikerental.com.
Eight days of adventure in Andalucia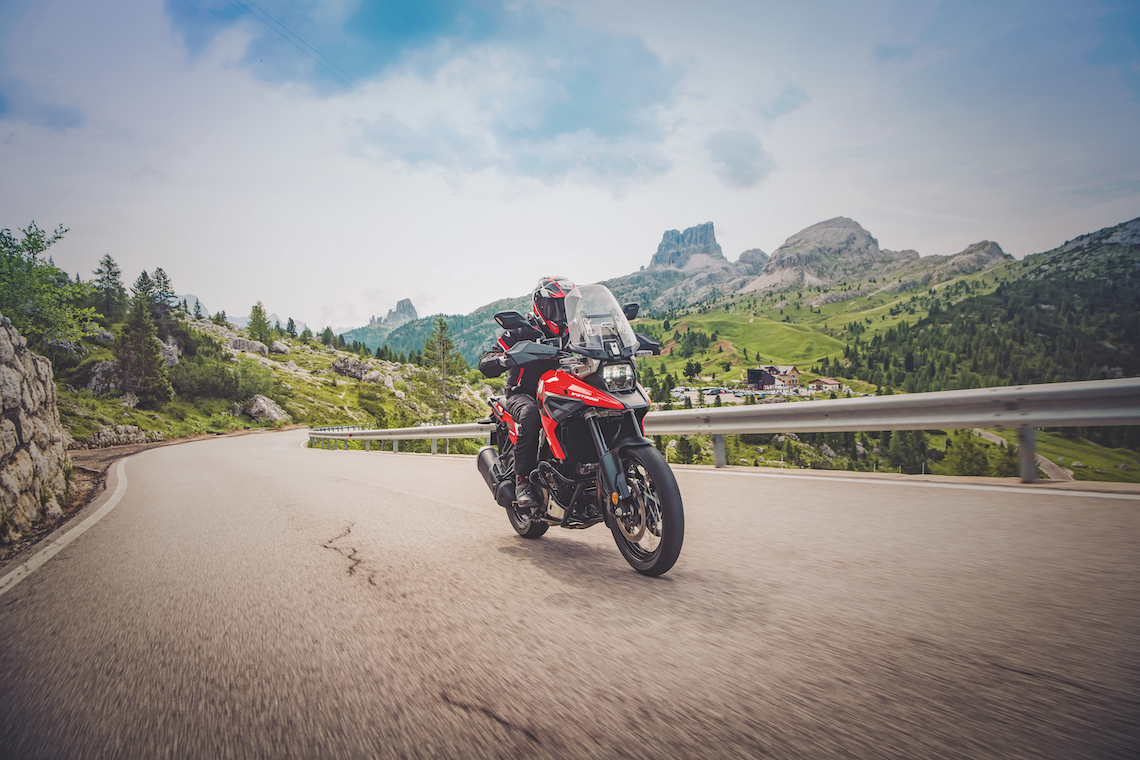 What is it?
Enjoy eight days of sublime riding through southern Spain and discover fantastic scenery, twisting roads, and historic Moorish cities such as Cordoba, Granada, and Sevilla.
You'll also pass through postcard worthy pueblos blancos, the white hillside villages that Andalucia is famous for, and feast on tapas in the warm nights. It's the perfect getaway at any time of year.
Why should I do it?
The quality of the roads in Andalucia is one of the main attractions. Combine this with stunning landscapes and coastline, fascinating history, and year-round sunshine, and you can see why it's a perfect motorcycle tour destination.
Motohire Spain's Andalucia Classico tour provides you with a bike, the route, and accommodation, so you can relax and enjoy the magic of the region.
Even better, the tour starts and ends in Malaga which is an easy and affordable plane trip from many major UK airports.
How do I get involved?
Find out more at www.motohirespain.com or drop the team a line at [email protected].
Enjoy the good life in central Italy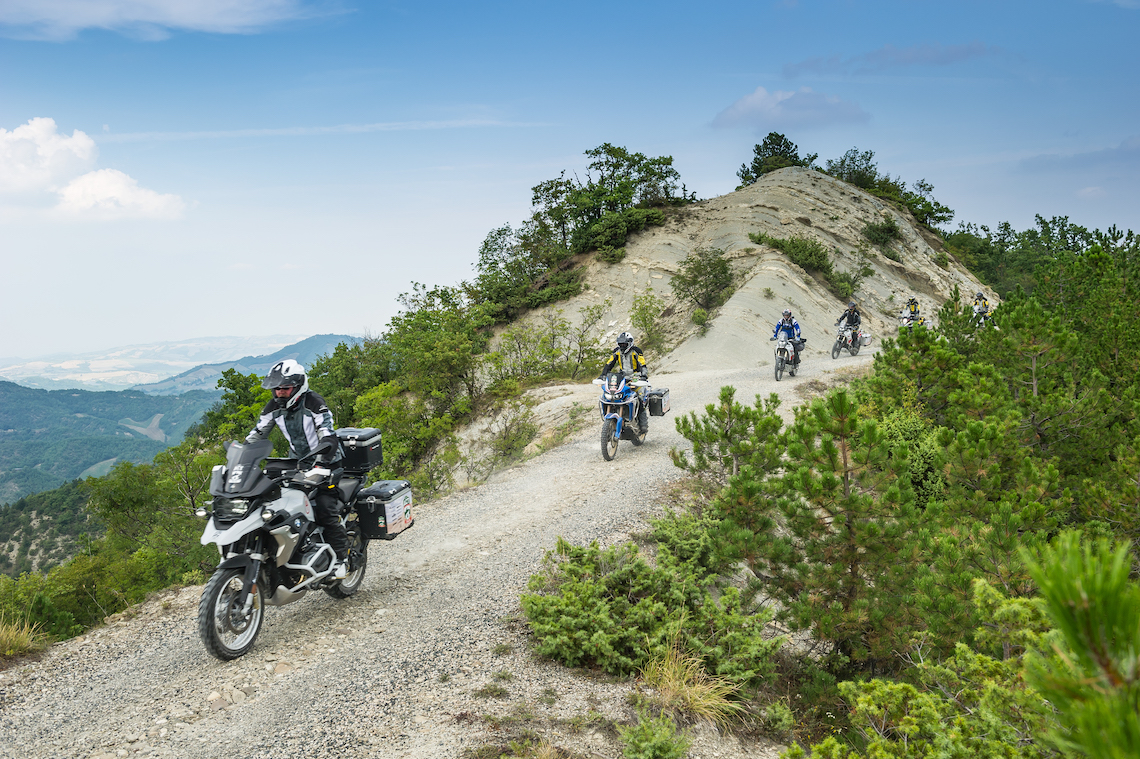 What is it?
It's hard to say that one destination has it all, but Italy might just be the closest: it has sublime food, excellent wine, stunning scenery, millennia of fascinating history, and exquisite riding.
This eight-day tour from Bologna to Rome will let you experience all that and more as you travel along mostly gravel roads through the mountains and hills of central Italy.
Why should I do it?
Because sometimes you just want to indulge yourself, and why not? Adventure biking doesn't have to be all about battling through muddy trails or navigating challenging mountain passes in a far-flung corner of the world.
This tour is the perfect way to enjoy some fantastic riding on mostly unpaved roads, while soaking up the dolce vita in comfortable hotels with all the superb food and drink Italy is known for.
How do I get involved?
Check out the Edelweiss website at www.edelweissbike.com to find out more.
Have the African adventure of a lifetime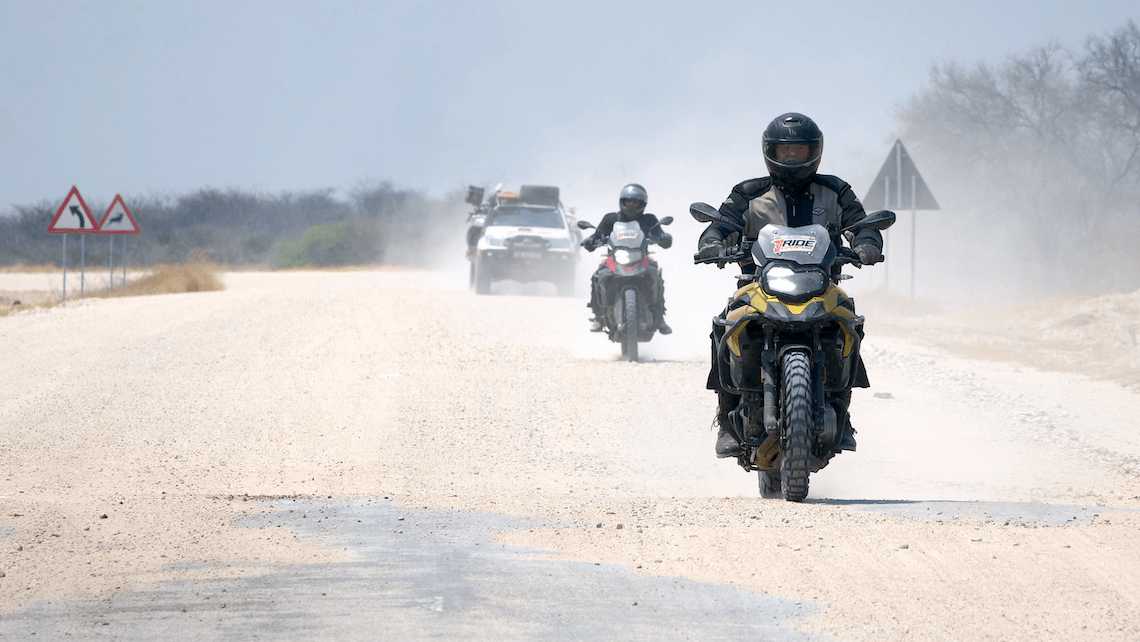 What is it?
This epic 18-day adventure takes you from the thunderous sound of Victoria Falls to the stunning coastal roads that lead into Cape Town. Along the way you'll ride alongside wild game, take a private flight over the Okavango Delta, and tackle the mountain passes and vast deserts of Southern Africa.
Why should I do it?
This trip is an opportunity to tick off multiple items on your bucket list: ride some of the best gravel and paved routes in the world, camp in safari tents under star-filled skies, and see a vast array of wildlife from the seat of your bike.
The team at Ride Expeditions are committed to ensuring you get the most out of your tour, so you'll enjoy unique accommodation to relax in, delicious feasts, and around the clock support.
All you need to do is come along and savour the brilliant riding and stunning sights that you'll experience each day.
How do I get involved?
Email [email protected] or visit www.rideexpeditions.com to find out more.