Suzuki is updating the V-Strom 1000 for 2017 and the Japanese firm has also revealed a new adventure-focused model, too.
The big news is that, just as with the V-Strom 650, there is now a more adventure-focused model joining the V-Strom line-up, the 1000XT.
While in reality there is nothing that drastic separating the two models, the XT does have a range of features that its sibling is without.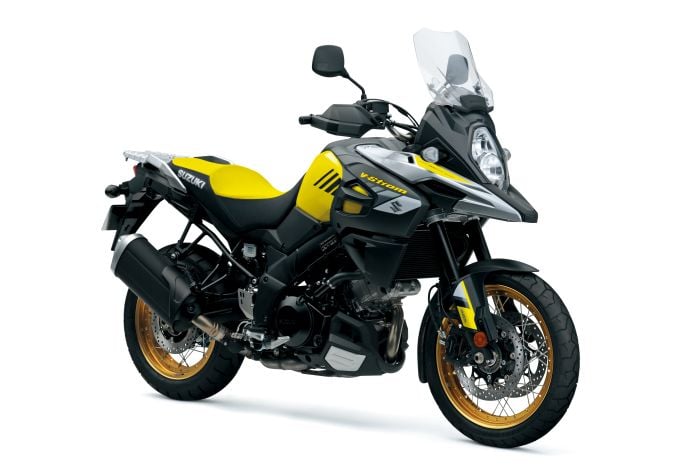 Suzuki V-Strom 1000XT
These extra features include wire-spoked wheels and DID rims for better off-road performance as well as tapered handlebars.
Both models see a range of minor updates such as Suzuki's Motion Track Brake and cornering ABS system which automatically applies pressure to the rear brake when the front brake reaches a certain level.
The firm's easy-start system also features, meaning the clutch lever no longer needs to be engaged to start the engine. Instead, only one push of the starter button is needed.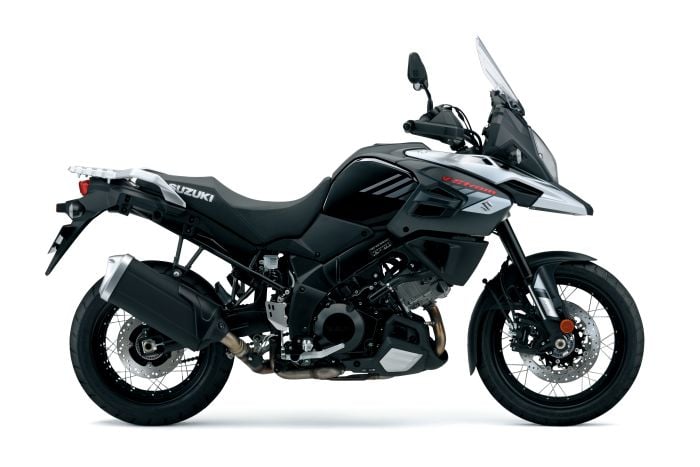 Suzuki V-Strom 1000
Suzuki has also made an effort to increase the comfort of the motorcycle by introducing a new wind screen with height and angle adjustment which will suit a variety of riders.
Hand guards and engine cowling have also become standard equipment on both models.
Both models are available in black and white, as well as a new 'Champion Yellow', which Suzuki says pays homage to the legendary DR big Dakar-racer from the 1990s. The V-Strom 1000XT in yellow also sees gold anodised rims, too.