A dream overlanding destination for so many adventure riders, South America is where great mountains meet vast deserts, staggering coasts meet impressive volcanoes, and flowing rivers meet magnificent glaciers.
With its lands being so rich and diverse, it's no wonder that the continent has thousands of bikers flocking there each year, to experience the magical scenery, culture and spirit for themselves.
However, South America is one heck of a big place – so where on earth to start? To help you out, we've compiled a list of five roads you need to ride in South America before you die.
1. Argentina's 365-curve road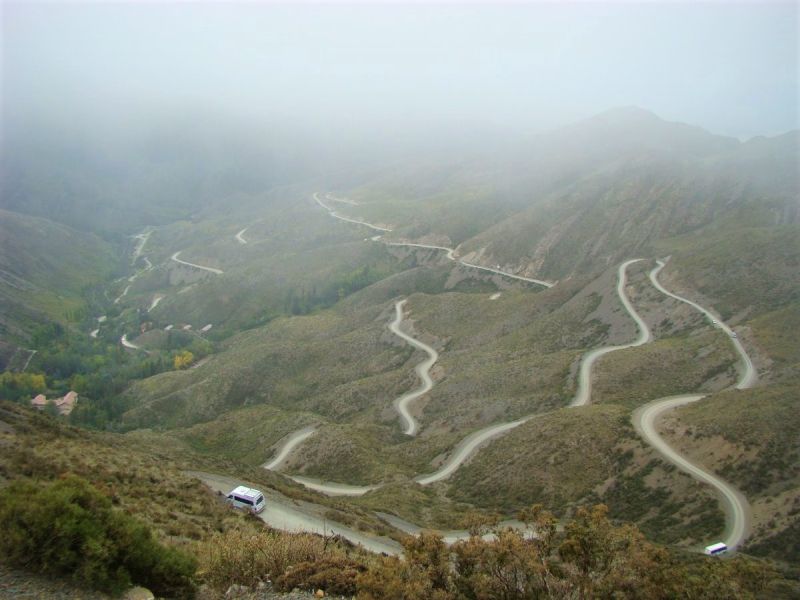 Photo: Audvliod
If there's something that all of us bikers like, is a good old fashion knee-tickle. Bends which get our hearts racing, paired with breathtaking views that just make the whole experience so thrilling, you want to go back and do it all again – just as soon as you've caught your breath.
Well, if the above is appealing to you, there's no doubt that you'll love Argentina's 365-curve road, or as the Argentinians call it, El Camino de las 365 Curvas, which forms part of Route 52. As you've probably guessed, the road boasts 365 exhilarating curves, which makes for one hell of an adrenaline-filled ride through the mountains.
2. Bolivia's death road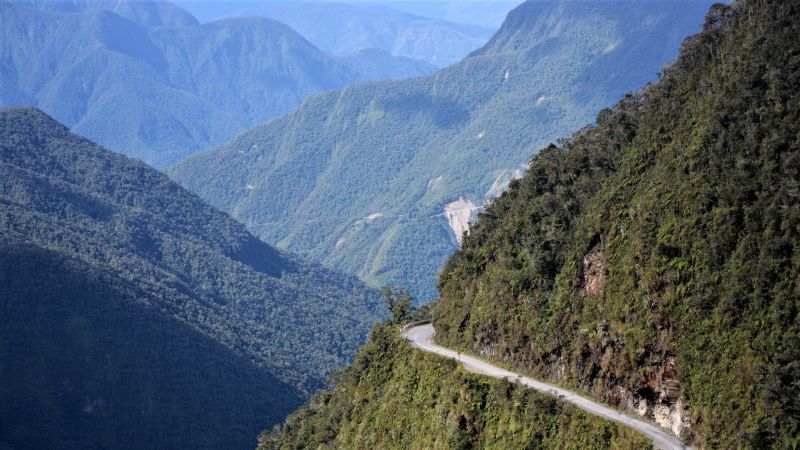 Photo: Mariano Mantel
Dubbed the 'Death Road', the 35-mile Yungas Road in Bolivia leads vehicles from La Paz to Coroico. The road gets its deathly reputation as it has a spine-chilling drop-off on one side, which plummets thousands of metres to the ground, and it's rumoured that hundreds of people die on it each year (though we cannot find any statistics to confirm that this information is true).
Despite the rumours, if you're brave enough to tackle this road yourself, it won't let you down when it comes to awe-inspiring mountain scenery and luscious forests.
3. Chile's Carretera Austral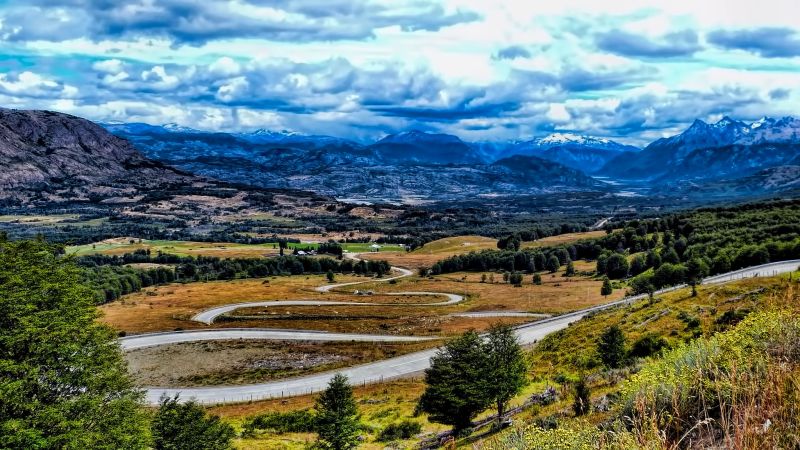 Photo: Mariano Mantel
If you like to ride pristine asphalt that your tyres simply breeze over, as if you were riding on clouds, then Chile's Carretera Austral is not the road for you. However, if you can forgive the potholes, this 770-mile road will offer you sublime scenery like no other.
As you ride its great expanses of road, ranging from tarmac to gravel, you'll get to feast your eyes on stunning mountains, streams, forests and waterfalls.
4. Argentina's Ruta 40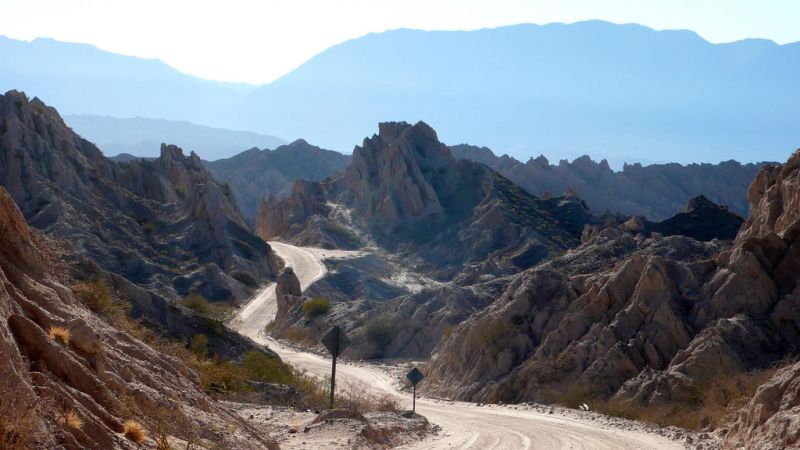 Photo: Colin Hughes
Quite possibly South America's most famous road is Ruta 40, which stretches through Argentina, making it the perfect road to soak in the diverse beauty of this magnificent country.
This epic 1,363-mile highway simply shows off with fascinating rock formations, snow-kissed mountain ranges, rugged deserts and glittering lakes, which makes it the perfect playground for us adventure bikers, with its mix of thrilling off-road terrain and cracking asphalt.
5. The Trans-Amazonian Highway
https://www.instagram.com/p/7vXlQipo3m/
The entire Trans-Amazonian Highway is actually a little dull, it stretches just under 2,500 miles from the coastal city of João Pessoa, all the way through to the village of Lábrea, and is mostly dry lands which are pretty uninspiring to traverse. So, why on earth have we included it on the list of roads to ride before you die?
Well, there is one particularly interesting stretch between Altamira and Lábrea, which runs through the Amazon Rainforest and makes for some truly great dirt road riding. You'll pass traditional cowboys herding cattle, dense forest, devastating deforestation and meet indigenous people.
However, if you love the dirt, you'll want to tick this one off your list sooner rather than later as they are slowly pathing the highway bit by bit.