Over the last three issues of Adventure Bike Rider magazine, we've teamed up with TomTom to explore the home nations by completing a circumnavigation of England and Wales.
The aim of these routes is to discover all that's great about the UK while keeping an eye on practicality and we've created a route around England and Wales that can be ticked off in bite-sized weekend chunks, or joined together to make one big UK adventure.
For Jan/Feb we rode through Wales in a weekend, and for March/April we headed south, to Devon and Cornwall.
This issue's instalment has taken us from the end of our last ride, just south of Exeter, all the way across the England's stunning and historic south coast, dropping us off in Faversham.
We have mapped out and ridden a route around the South and South East Coast, starting in the seaside resort of Exmouth taking you along the spectacular Jurassic Coast to Bournemouth.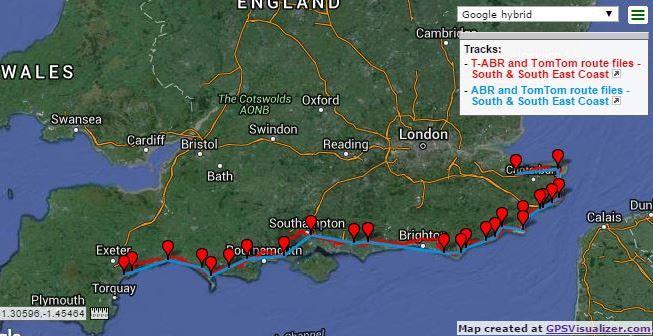 From there we explore the New Forest and Sammy Miller's Motorcycle Museum, before a quick blast along the coast to Brighton and Eastbourne, between which we get a chance to see the tallest chalk sea cliffs in the UK, Beachy Head.
Our first day finishes in Eastbourne and our second day takes us further east, to a port that many ABRs will be familiar with, Dover. The riding around Dover is surprisingly awesome, and from here it's a few hours ride to Faversham, where our two day tour ends, within easy reaching distance of the M25 and the fastest route home for you.
Competition time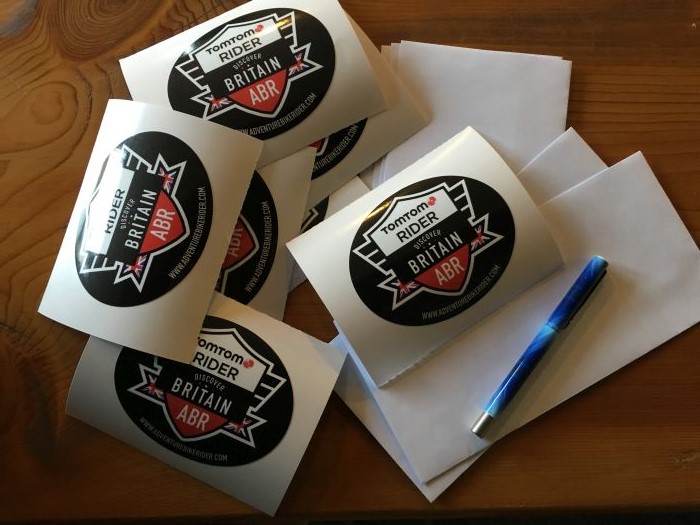 As part of the Discover Britain series, we've teamed up with TomTom to offer you the chance to win a TomTom Rider 410 Great Rides Edition worth £399.99.
To be in with a chance of winning all you need to do is send us a photo of your bike with the Discover Britain sticker in view, somewhere along the South Coast route. The best image will win the fantastic prize.
You can get a Discover Britain sticker by emailing [email protected] and then you'll need to send your entries to [email protected] by midnight on 24 June 2016.