This 140-mile stretch of the A82 has to be one of the best roads in Scotland and possibly even the UK. Linking Loch Lomond and Loch Ness, the road takes you some truly stunning scenery as well as offering up a range of riding experiences, all over the course of a fantastic day in the saddle.
Starting from Loch Lomond, the largest lake in the UK, the road traverses the edge of the huge body of water and provides a great start to the ride.
As you progress along the road you'll experience a mix of long straights, sweeping bends and tight turns to keep you well looked after. The good thing about this road is that even if you get stuck behind slow Sunday drivers, there are plenty of opportunities for overtakes.
Of course, in the summer months this route will be busy with tourists. Take particular care when passing lay-bys, where budding photographers fling open their doors or rush across the route without a care in the world…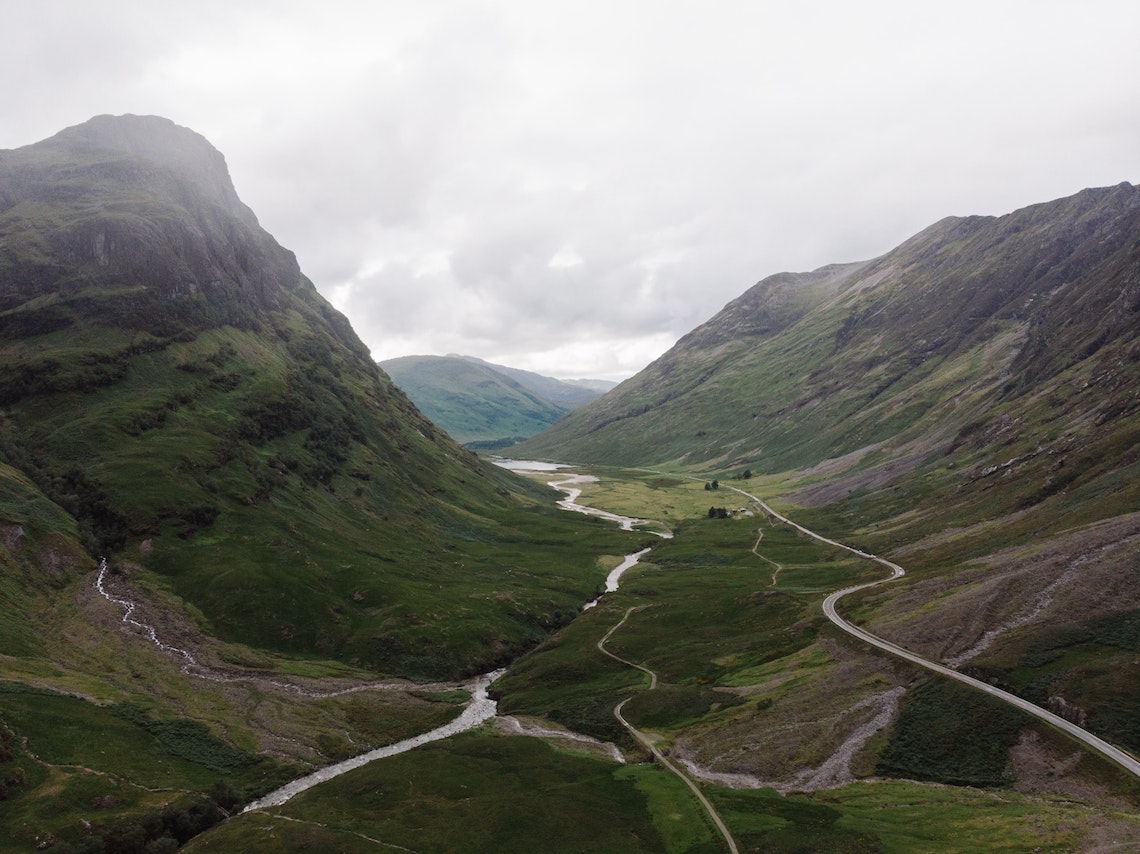 Into the highlands
Gradually the vast, open landscapes will give way to more mountainous terrain as you head into the highlands. From here on in you'll have more exciting and challenging corners to contend with as the road blazes a trail through the rugged scenery surrounding you.
Eventually you'll say goodbye to the highlands and you'll find yourself passing loch after loch ‒ a beautiful experience to say the least. After sailing past Ben Nevis you'll find yourself tracing the edge of Loch Ness within touching distance of the finish line.
It may not be the most technical of rides, but it's certainly up there with the most stunning.

How to do it
Perhaps best suited to those who reside in Scotland already, or those on a tour in the country, this ride is not one of the easiest to get to from the rest of the UK. Those coming from anywhere south of the border will be looking at a long slog up the M6 and M74 before skirting around Glasgow and jumping on the A82.
If you are making the trip for it, we suggest waiting for a patch of decent weather and making a weekend of it. The area the A82 travels through is stunning and as such there are plenty of great campsites and B&Bs worth stopping at, which will open soon following the easing of COVID-19 restrictions.
Find out exactly where you can now ride as restrictions ease.
It's possible to start the route from either Loch Lomond or Loch Ness and both sites make for an interesting place to stop, as does Fort William and Ben Nevis.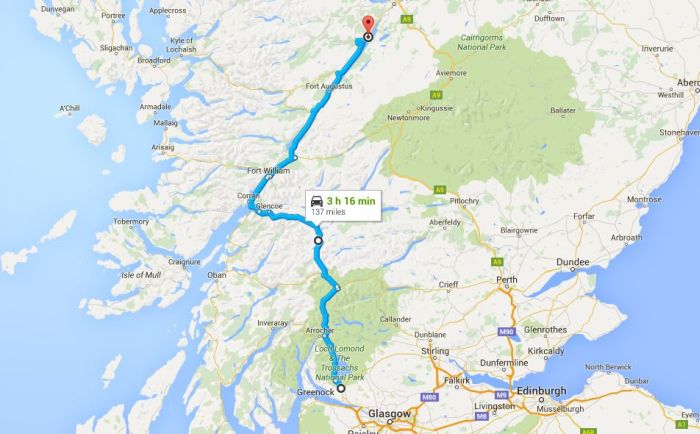 Want to make sure you are kept up to date with all the latest adventure bike features and reviews? Click here to find out how you can get your hands on all new issues and the complete back catalogue of Adventure Bike Rider magazine.