If riding high Alpine roads or summiting Pyrenean mountain passes no longer quenches your thirst for two-wheeled adventure, then how about riding a motorcycle to Everest base camp?
What was once the preserve of hardy men and women intent on pitting their bravery, endurance and skill against the highest mountain in the world, is now accessible to all travellers looking to get a taste of the romance and excitement an expedition to the world's highest mountain, without actually having to climb to the top.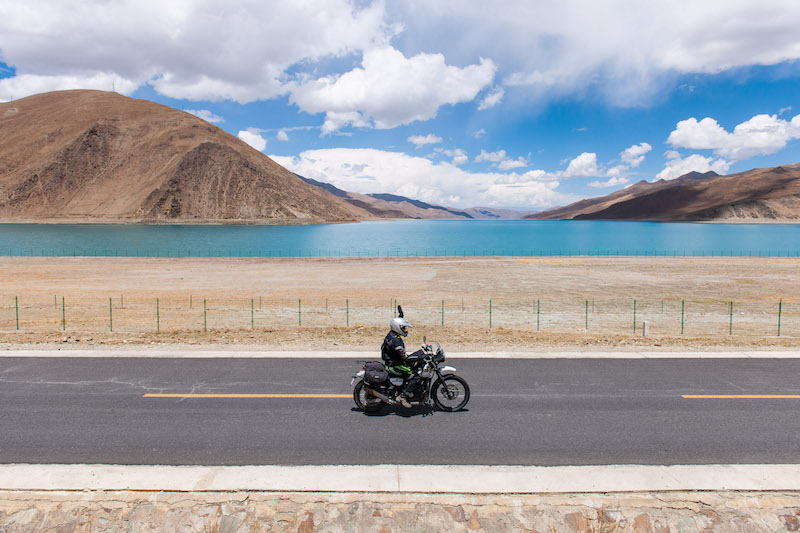 But don't be fooled into thinking riding to Everest base camp is a walk in the park. It's an adventure that will test you mentally and physically as you ride through remote mountainous terrain and acclimatise to the thinning air at 5,380m above sea level. Your efforts will be rewarded with a sense of pride and achievement that will stay with you forever.
One of the best ways to ride to Everest base camp is to join an organised tour with experienced guides. With this in mind, we've teamed up with adventure motorcycle tour experts Nomadic Knights to highlight why this adventure deserves a place high on your bucket list.
Bragging rights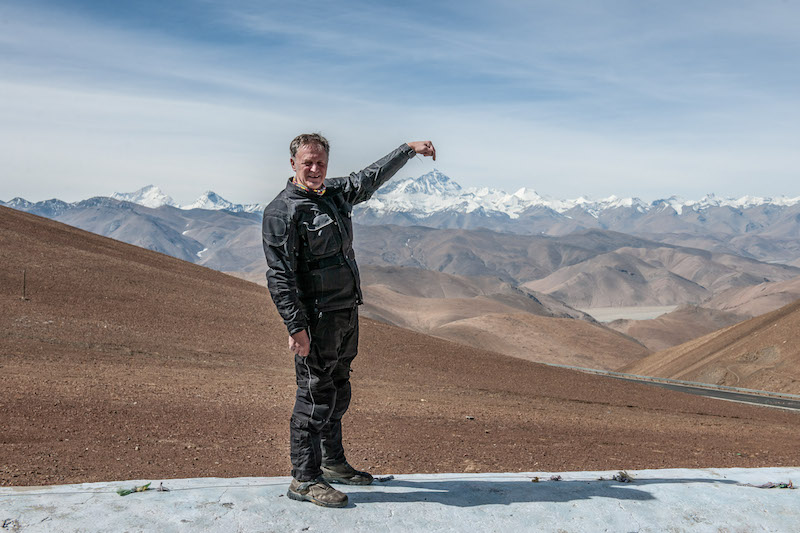 While securing bragging rights isn't the noblest of reasons to undertake an adventure, there would be something very satisfying about laying down the Everest card next time you're playing mountain pass Top Trumps with your biking mates. The name Everest engenders awe and respect around the world, and while you may not be summiting its peak, riding a motorbike to base camp is certainly an achievement to be proud of.
Riding the Himalayas
The Himalayas are one of the most iconic mountain ranges in the world featuring some of our planet's tallest peaks. The name alone conjures images of exotic destinations, majestic landscapes and diverse cultures just waiting to be experienced. The reality is even better as you ride through Nepal and Tibet.
The Himalayas are a wild and often isolated part of the world, but then that's where the best adventures are to be had. And for those who don't need to go off road to have an adventure, there is a paved road all the way to Everest base camp on the Tibetan side of the mountain.
The journey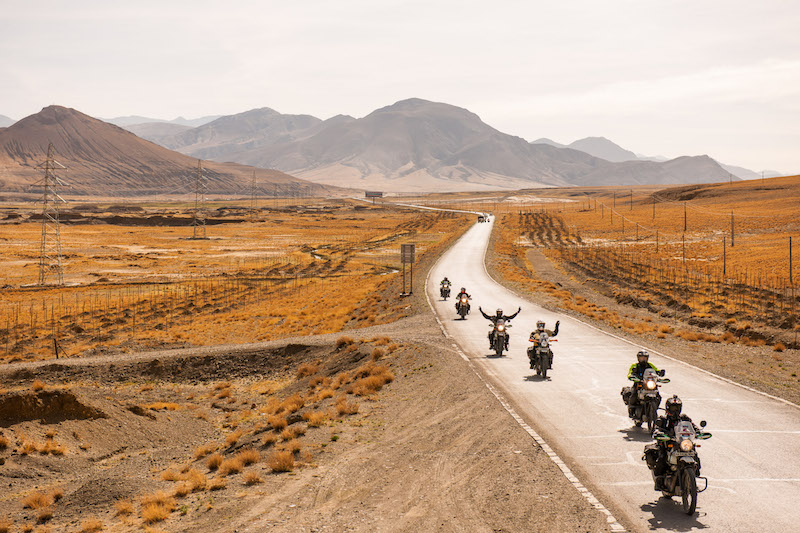 Even catching a glimpse of Everest is enough to leave you awestruck, but after riding around 1,500 miles to base camp, you'll feel like you've earned a view of the most iconic of mountains. However, a wise man once said happiness is a journey, not a destination, and while you may be focused on reaching Everest base camp, it is the miles you ride through Nepal and Tibet, the people you meet and the places you see along the way, that will make this an unforgettable adventure.
The camaraderie
One of the many benefits of taking part in an organised motorbike tour is starting a trip with a group of like-minded strangers and ending it with a group of mates you'll likely keep in contact with for years to come. We all know about the camaraderie between bikers that prompts a nod or a wave on the road, but this is intensified when you share the trials and tribulations of an epic adventure like riding to Everest base camp.
Pushing yourself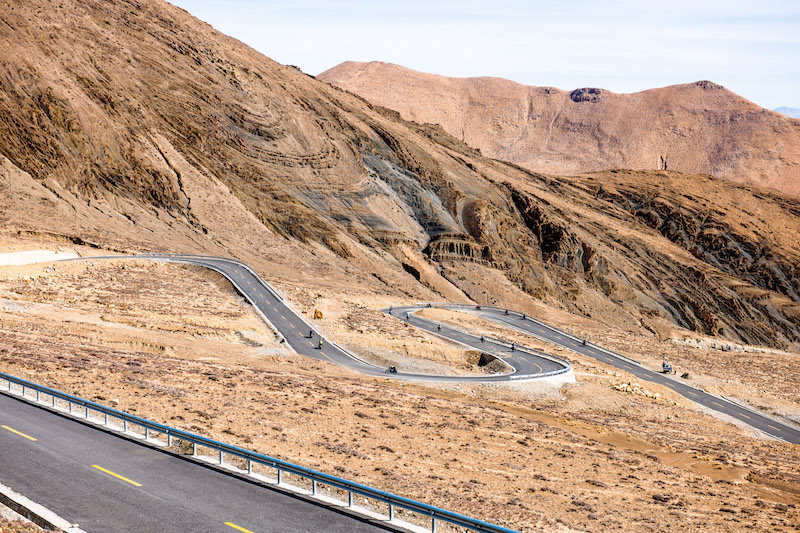 Even for us bikers, it can be all too easy to stick to your comfort zone. Perhaps you commute to work, ride out at the weekend and embark on a European trip each year. There's certainly nothing wrong with this, but to improve your riding and broaden your horizons, it's worth taking the plunge every now and then to do something completely different. Something that will challenge your mind, body and soul. Riding to the roof of the world will do that for you.
It's Everest!
There's a reason it's the setting for numerous books and Hollywood movies. When it comes to mountains, Everest is firmly at the top of the A-list. It is one of those iconic wonders of the world many of us wish we could see at least once in our lives.
Stories of human bravery and tragedy fuel the sense of adventure that surrounds the world's tallest mountain, enticing new people to its slopes each year. Nothing can prepare you for the moment you capture that first glimpse of the fabled mountain. It's a moment that will stay with you for life.
Nomadic Knights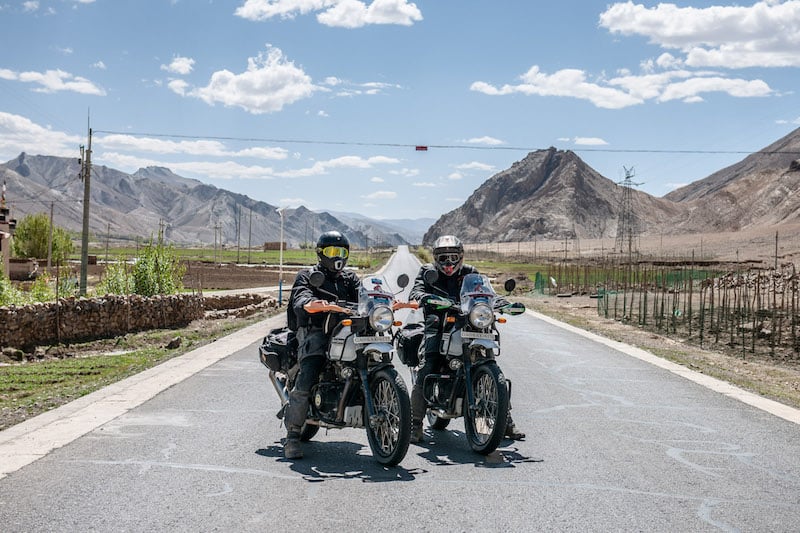 If all this has whetted your appetite for an Everest adventure, then make sure you check out Nomadic Knights' upcoming 13-night tours to base camp in May 2019 and 2020. The journey will take you through high-altitude deserts and forested gorges, past pristine azure lakes and glaciers, and to the ancient cities of Lhasa and Kathmandu. Aptly, the journey is undertaken on Royal Enfield Himalayan motorbikes.
Along with providing a motorcycle, Nomadic Knights' team of experts provide all the medical, mechanical and logistical support you could need, including accommodation and travel permits, so you can relax and enjoy every moment of this life-changing ride.