With little experience riding on challenging and unknown terrain, motorcycle journalist Julian Challis decided to travel nearly 1,000 miles across the Himalayas with the help of tour company Ride Expeditions.
The tour group exposed their Enfields to mountain roads in sub-zero conditions, crossed vast glacial planes and raced through deep river valleys. But that's not all (or even half), below Julian lists five of the most important lessons he took from the experience.
The roads are not like any you've ridden before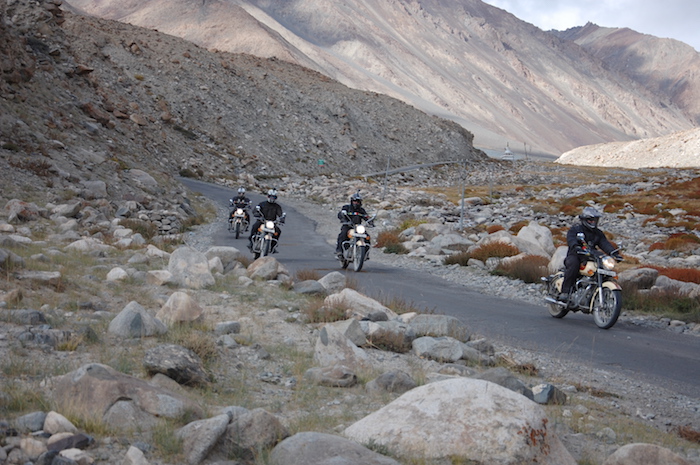 Driving through India, the sight of the roads will leave you wondering whether the trip was a good idea at all. Often seven lines of traffic battle their way down the four-lane highway accompanied by a supporting cast of scooters, cycles, rickshaws, tuktuks and the occasional cow.
And, up in the mountain passes, there are hairpin bends and blind corners to contend with. To make matters even more (ahem) interesting, you'll have to factor in the extraordinary number of enormous and overloaded lorries and the occasional convoy of 20 or more army trucks that may be passing the opposite direction to you. This is adventure motorcycling Indian style.
Altitude tablets are your friend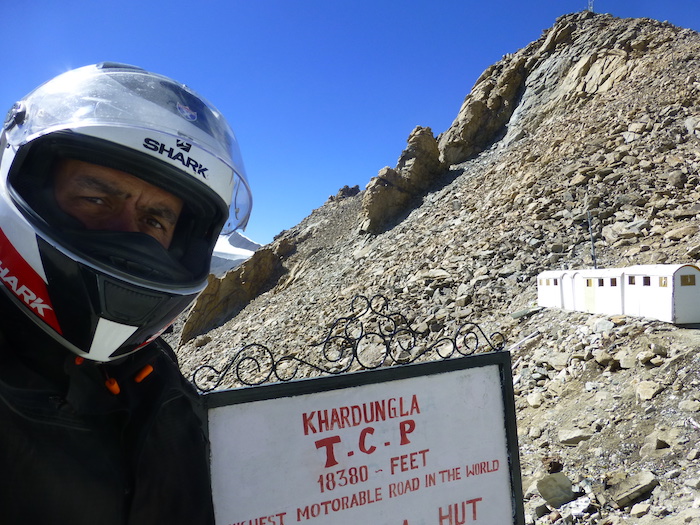 I learnt this on the ride up to Sarchu, which is a major halt point in the Himalayas on the Leh-Manali Highway. As I rode the roads got higher, the temperature dropped and the greenery disappeared, and instead it was replaced with horizon-to-horizon rocks. This is when you'll need altitude tablets to adjust.
The lack of oxygen will take its toll and you'll most likely have to stop and snooze at the temporary settlements available. Although, there's little chance you'll sleep soundly at these heights, as your bodies will struggle with the idea that you're not suffocating, so get yourself prepared for that, too!
It's not for the faint hearted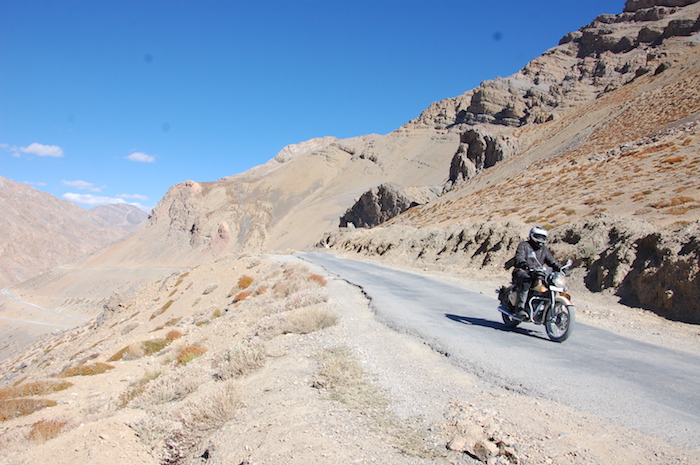 At the summit of Rohtang pass, a mountain pass on the eastern Pir Panjal Range, your ride will suddenly get serious. Gone are the maintained surfaces, they will be replaced with a network of good tarmac, terrible tarmac, sand sections and full on rock sections that would not look out of place in the Dakar. And all this could be within 100 yards!
You know those videos where you see a rider meet a truck on a single track with a rock face one side and a 200ft drop on the other – that happened right in front of us – and it's bowel looseningly worrying yet deliciously life affirming.
Royal Enfield is the bike of choice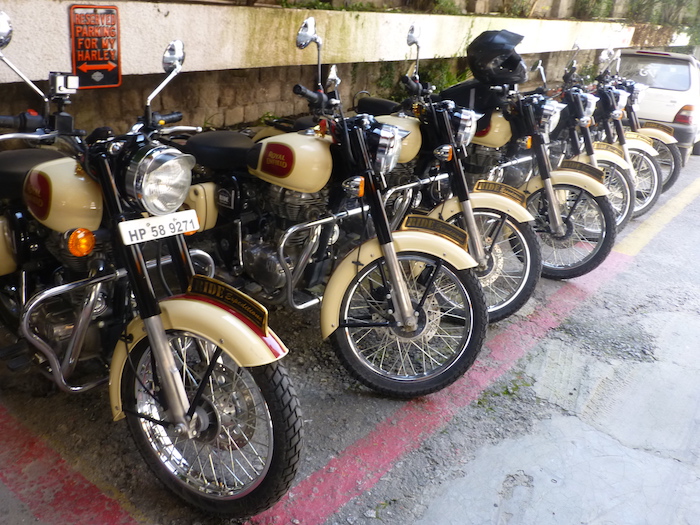 The Enfields are everywhere. KTM can only dream of such market domination, there are literally no other brands on the road.
Help your fellow two-wheelers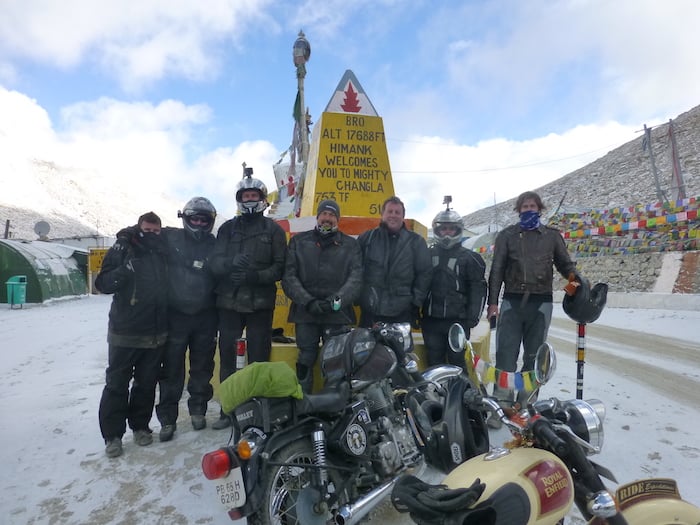 At one point in the tour, we crossed a guy who had overcooked a corner and thrown himself and his bike into the water. As he sat still dripping on the roadside, his inverted Enfield lay in the fast-moving water.
When the support truck arrived, we rallied round, found two straps and ropes, and retrieved his surprisingly intact bike from the river while our travelling Doctor gave the hapless rider a full check-up. We pressed on like some gang of bike riding Good Samaritans.
You should note that riding through the Himalayas is tough and not for the faint-hearted, but it is doable, and if done, unforgettable. With prior knowledge and a bit of willpower, it's possible to conquer the ride through the mighty Himalayas.
Ride Expeditions is a motorcycle tour company specialising in tours around Asia. They pride themselves on delivering tours to the highest of standards, using the best and most experienced guides. If you're planning to champion the Himalayas on two wheels, then Ride Expeditions can help create an experience that combines local culture and exciting riding.