It began in November 2015, with a trip to the Motorcycle Live in Birmingham. At the time, I didn't have either a licence or a bike, but by the end of a great day my mind was working overtime with the possibility of getting both. Four months later, with my direct access done, I became a proud owner of a 2013 Triumph Tiger 800.
I would never have guessed that my spare time would be consumed by everything bike related, and soon I was watching videos on YouTube, based around the Sustenpass in Switzerland. From the first watch, I was hooked. I'd been to Switzerland 16 years ago, and I'd fallen in love with the place. I always described Switzerland as the Lake District on steroids and that one day I'd go back. But I never dreamed it would be on the back of a motorbike.
It was around that time I liked a post on ABR's Facebook page. It was one of the 'we'd rather be…' posts with a photo of a great bike and someplace far better. This one was of a mountain range in Switzerland, so I commented, 'this'll be me at the end of the month,' thinking nothing of it.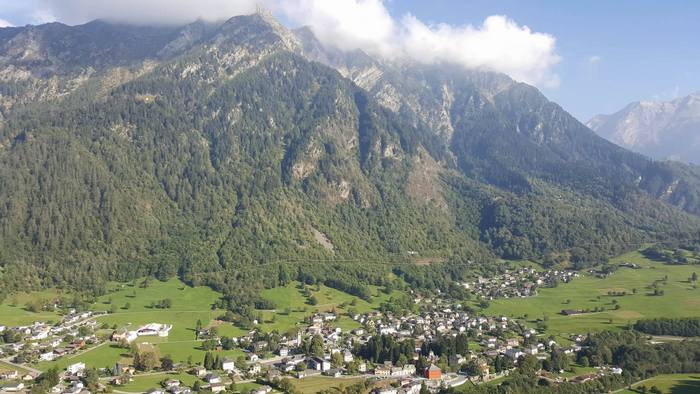 Ten years previous, I didn't trust Facebook. Then about five years ago, I came around to the idea that if I didn't like what I was seeing, then there was always the 'unfriend option,' and I've become more than happy to use it on many occasions.
Now, Facebook and ABR were about to change things for the better. The reply I got from another subscriber (Dan Banks) said something along the lines of, 'I live over in Switzerland if you fancy a beer when you're over mate.' Next thing I know, I'm getting a friend request. 'Bloody hell,' I thought. 'Here we go.' I clicked on his profile, only to see it was Dan, and that he was a Director at Swiss Motorbike Tours.
Turns out the business is a new venture starting up next year, and the next few days saw loads of messages going back and forth between us two. I quickly realised that he was just another biker, originally from the UK, who was more than happy to share his knowledge and help me along my way.
One subject that came up was the high cost of living over there, and I'm glad we spoke about money as I was honestly about to order Euros instead of Swiss Francs! He also offered me the use of his basement flat, saying they normally rented it out a week at a time, but after explaining I was hoping to camp and stay in a different place each night, he offered me the use of it for a night.
By the time I set off from Manchester at 5pm, bound for a midnight ferry from Dover to Dunkirk, I felt I had a lot less to worry about, and that I could sit back and enjoy the ride. I was originally going to take the tunnel but took Dan's advice to avoid Calais like the plague. I also hadn't booked a hotel on the other side because I'd decided to see how far I could get in one go. I'm a bit mad like that, and because I wanted to hit Switzerland as soon as possible, I ended up doing the whole journey from Manchester to Lausanne in one go, bar a few 20 minute kips on the floor by the side of the bike.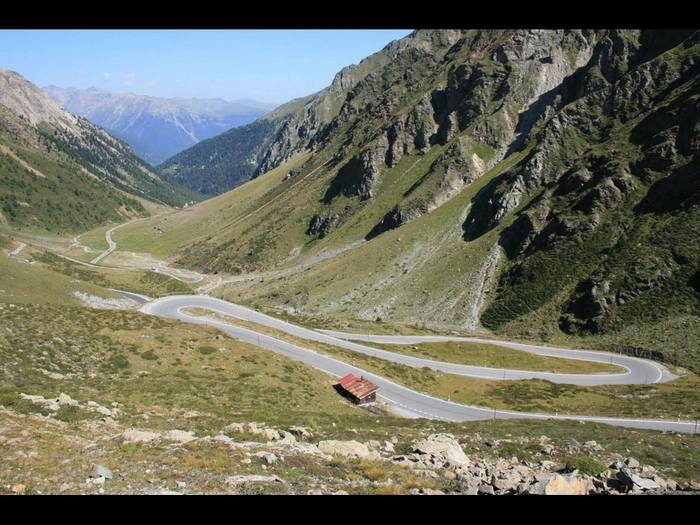 23 and half hours later and I was pitching my tent in Lausanne, on the banks of Lake Geneva. Job done! Or so I thought. In reality, I think the journey down had taken its toll; I felt depressed, even despondent. I was missing my partner, Donna; missing home in general, and with the thought of another 9 nights on my own, I felt like riding straight back home. But after phoning Donna, she convinced me I would be ok in the morning.
The next morning, I was back on the bike and feeling more like my usual self. For some inexplicable reason, riding a bike's a wonderful thing. It puts me in a positive frame of mind and today was no different. I quickly remembered I wasn't on my own, that I had new friends in Switzerland, and my mood lifted. I started to open my mind to the possibility that my first long trip would be a good one.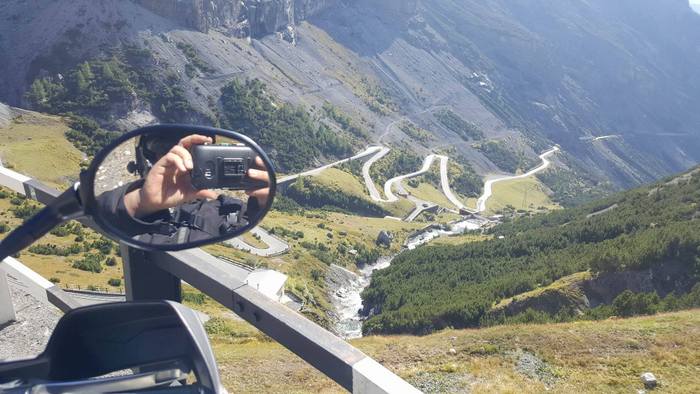 As it turned out, the day was fantastic. Great weather, a cow traffic jam, and a few conversations I'll never forget. Later in the day, I got to ride the Sustenpass I'd watched so many times on YouTube, over to Andermatt, then the Oberalp, towards Laax where I would meet my ABR friend for the first time.
About ten miles out of Laax on a lovely sweeping main road, I was hurtling along at 35mph, when I heard a beeping behind me. I hadn't noticed but Dan had come past me on his bike, making sure I didn't get lost, and 20 minutes later I was welcomed into their home with a beer, a hot bath, and a lovely home cooked meal.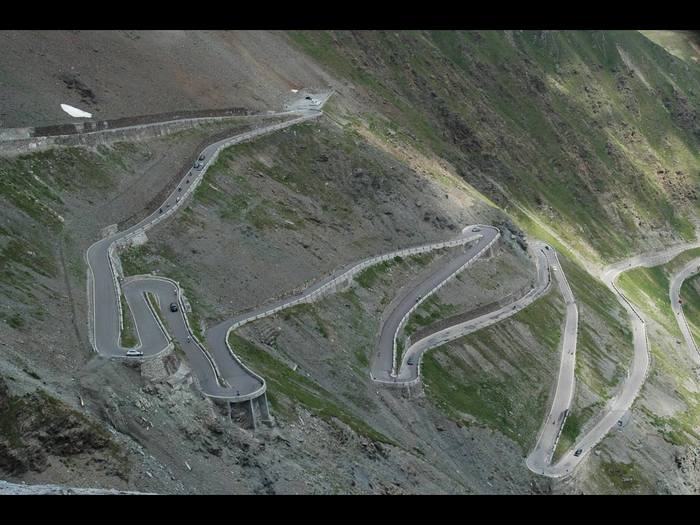 I soon decided that my wandering trip around Europe would be based here in Laax, and I ended up staying the whole six days. My first night's camping had included a meal and few beers, costing me around 80chf, while Dan's got me a comfortable bed, my own bathroom, my gear washed when I wanted, and two meals, all for 50chf. They treated me like a family friend, and I've become just that. I didn't want to leave.
The moral of the story? Subscribe, participate, and be an honest and good person! You never know where you could end up…