In October 2016, I finally ticked Bhutan off my list of places to explore by motorbike. The landlocked kingdom, known as the "Land of the Thunder Dragon", sits in the Eastern Himalayas between India and China. It has remained relatively isolated from the rest of the world which you can see has protected its strong national identity. At the end of my 9-day trip, this little gem took a permanent top spot on my list – I'll definitely be going back. Here's why:
A warm welcome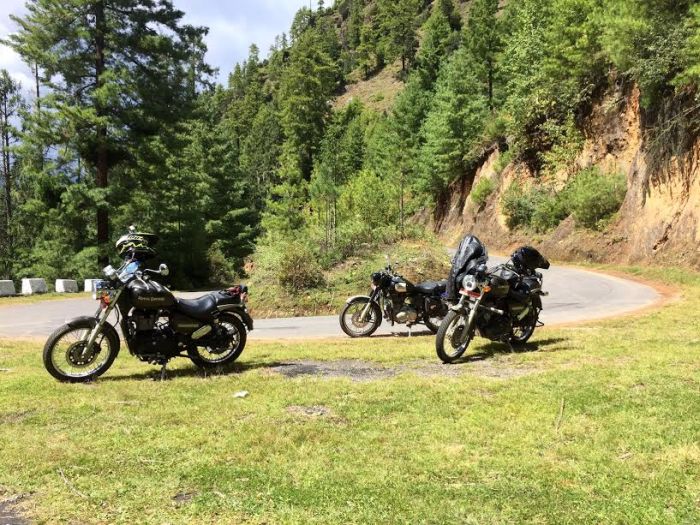 Bhutan is the only country in the world where happiness is a key measure of national success. This principle is woven into the fabric of daily life and apparent in the enormous respect they have for everything, including their visitors. The most surprising example was the friendliness and courtesy of the lorry drivers, who gave priority to bikers as a matter of course.
Quality not quantity


Bhutan still feels relatively untouched by outside influence. Their high-value, low-volume approach to tourism makes travelling easy and pleasurable. It is not uncommon to the be the only visitor to a site, making for rich and quality experiences. Add a Phobjikha Valley farm stay to your itinerary for a truly authentic experience.
Empty roads


The lack of crowds is also seen on the roads. Bhutan's population is smaller than the whole of Nottinghamshire. You don't need to go off-road if it's miles of solitary riding you're after.
Natural wonders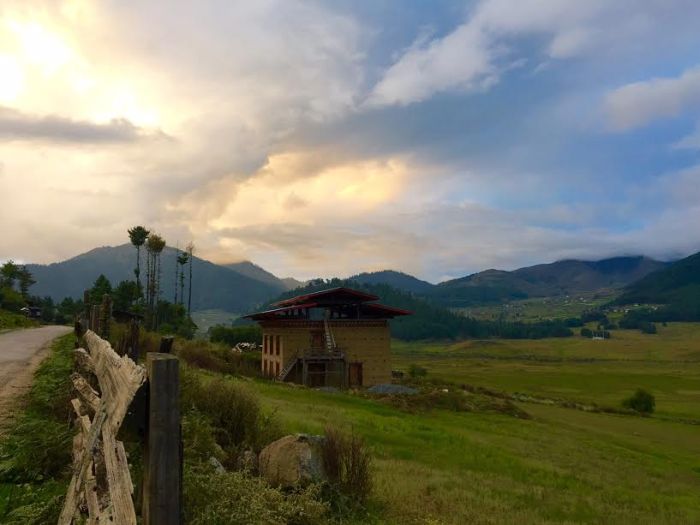 Almost 3/4 of Bhutan is under forest cover, most of which is protected. You'll ride through miles of picturesque virgin fir-tree forests with views of snow-capped mountains and waterfalls, and if you're lucky, even under rainbows.
Choice of terrain


Roads in Bhutan are mainly well surfaced. However, a number of main roads are still under construction – if rough terrain is your thing, the road from Punakha to Trongsa has sections of thick mud, fallen rocks, deep water, and man-sized potholes. In the west and mid-Bhutan, hairpin bends, steep climbs, and deep ravines are the norm. Watch out for wandering cows, too!
A feast for the eyes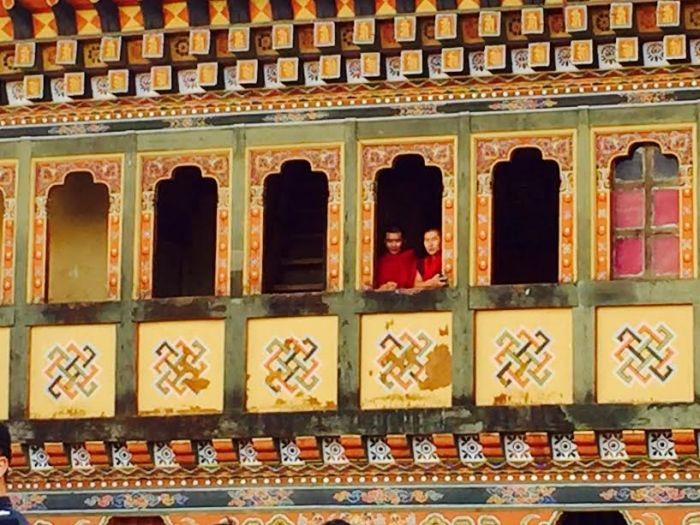 Bhutan is a country of beauty and colour. Riding through the towns and villages you'll see beautifully-crafted buildings and colourfully-dressed people (most in the national costume). Time your trip to coincide with one of the famous festivals, I guarantee you'll never see so many interesting faces and regal outfits.
Hot stone baths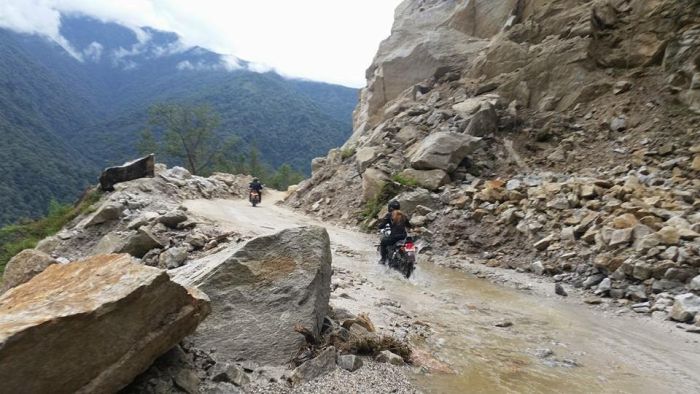 A highlight for any rider whose been on the road for hours is a Bhutanese hot stone bath at the end of the day. They're affordable, easy to find, and the perfect balm for tired aching bodies.
Blessed journeys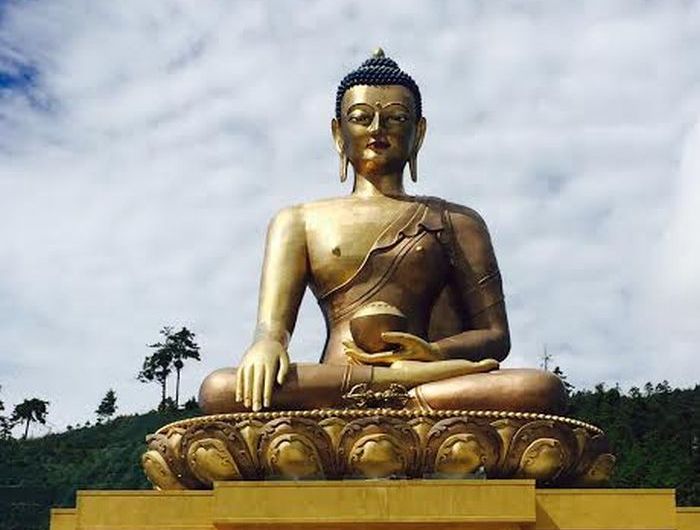 Bhutan is mainly Buddhist. Its temples and monasteries are at the heart of its cultural heritage and highly recommended, each with its own unique charm. The sound of monks chanting down the valleys will stay with you for weeks. And if you're lucky, you'll also have your journey blessed.
Good dragons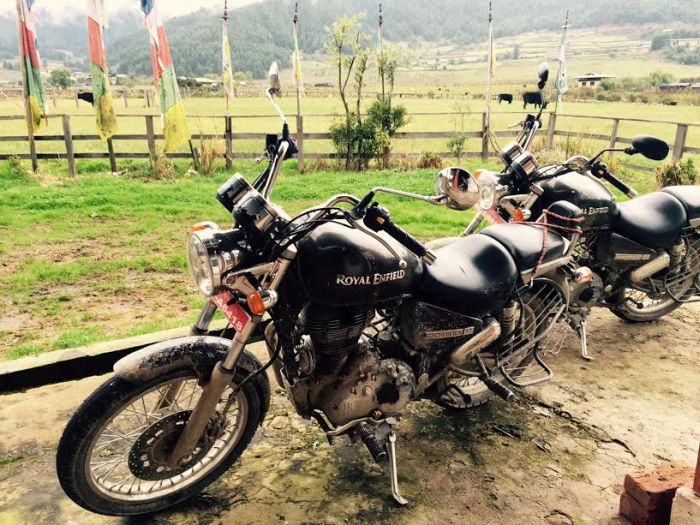 Restrictions on tourism mean that most visitors to Bhutan have to be accompanied by a guide. TUSK Motorcycle Tours are run by one of the Bhutan Dragons Motorcycle Club members. They are perfect if you just need a good guide to accompany you – they know the roads like the back of their hand – but also if you need to rent a bike. They provide Royal Enfields and KTMs for a daily charge.