The world is filled with awesome roads, and sometimes this makes it difficult to narrow down your choices when compiling a bucket list. Here at ABR, we're always scouring the web for adventure biking inspiration, and so we've teamed up with Reactive Parts to put together an epic compilation of roads to ride before you die. Whether you're after breathtaking views, a hidden British treasure, or an ultimate test of endurance, we've got it covered with a tasty mix of on and off-road routes.
Below is our list of roads that you will just want to keep riding, and riding, and riding.
Dalton Highway, Alaska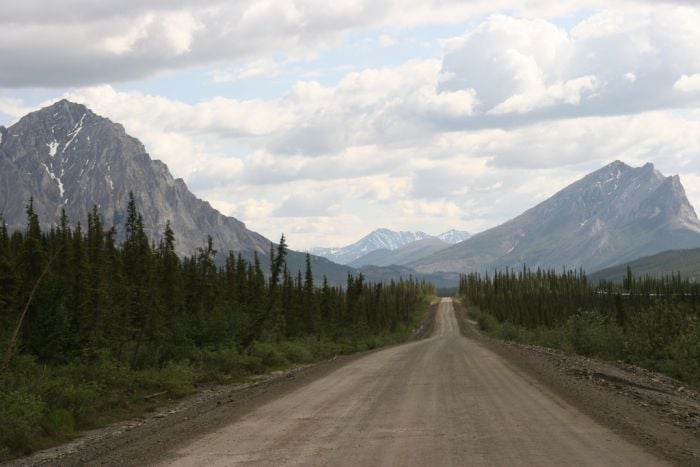 Photo: Terry Feuerborn
Embarking on a journey down the Dalton Highway will result in one of the most gruelling and, yet, exhilarating road trips of your life. The Dalton Highway, or 'Haul Road' as it's known by the truckers who most frequently use it, begins at the Elliot Highway, north of Fairbanks, and ends at the Deadhorse near the Arctic Ocean. It is the longest stretch of un-serviced road on the North American continent. Once you cross through the Atigun Pass, what was once a paved road becomes dirt and gravel and all signs of life disappear. The highway's uncanny, post-apocalyptic landscape of snowcapped mountains delivers some incredible views.
Carretera Austral, Chile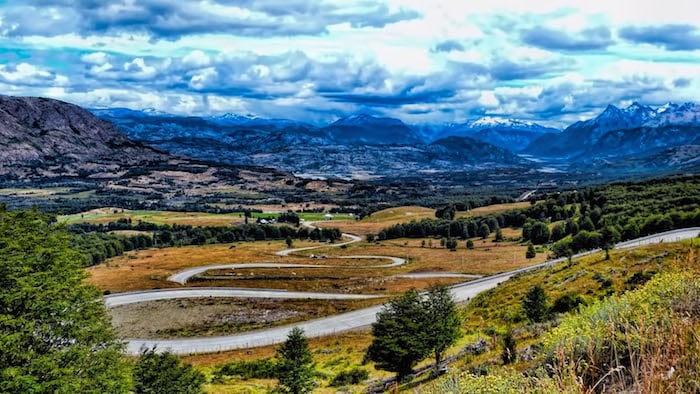 Photo: Mariano Mantel
Located in Chile's remote and rugged Patagonia region, The Carretera Austral goes from the coastal town of Puerto Montt to Villa O'Higgins through rural Patagonia. Everything is super-sized on this journey, from the masses of land to imposing mountains and sprawling vegetation. The Carretera Austral crisscrosses through barren plains into a contrasting lush, grassy landscape. Opt to camp out during the trip and witness a clear night sky full of stars.
Ruta 40, South America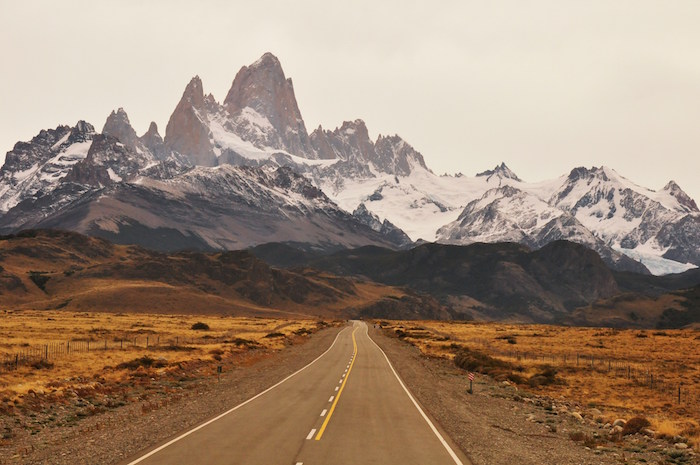 Photo: Oenvoyage
Covering 3,100-miles, Ruta 40 spans from Punta Loyola in the south of Argentina to La Quiaca in the north, running parallel to the Andes mountains. Ruta 40 guides bikers through red sandstone desert, the wine regions of Mendoza, and the Patagonia adventure hub of Bariloche. Past this point are the magnificent granite peaks at Los Glaciares National Park and, eventually, Ushuaia, the world's southernmost city. Ruta 40 is a fantastic road for long distance riders who wish to escape into the great outdoors.
The Great Ocean Road, Victoria, Australia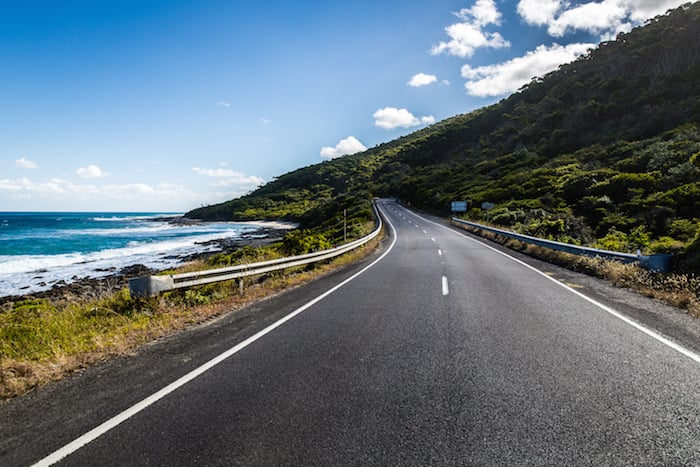 Photo: Dawolf
Hailed as one of the top coastal roads on the planet, The Great Ocean Road is 174-miles along the south-eastern coast of Australia, starting and finishing at the Victorian cities of Torquay and Allansford. You have to be cautious riding this route, as the scenery will often pull your eyes away from the road! The Great Ocean Road sweeps the coastline, past the other-worldly 12 Apostles rock formations and snakes through the eucalyptus-scented countryside. As it is such a popular road, it is often jammed with tourists so go in the winter months to fully enjoy this showstopper of a road.
Transfagarasan Highway, Romania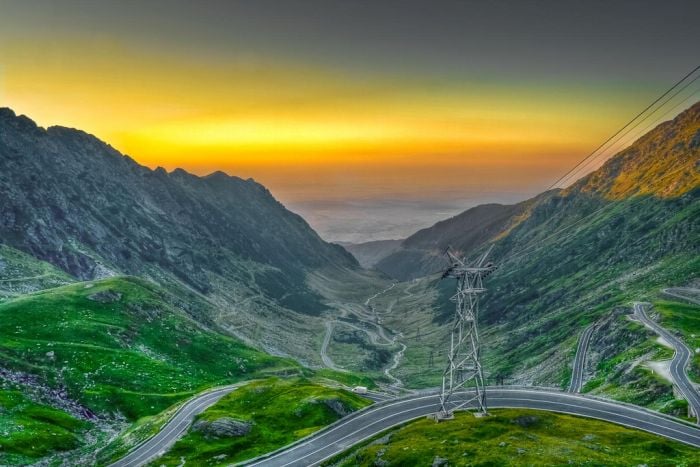 It's not often we agree with Jeremy Clarkson, but when he described the Transfagarasan Highway to be "like every great corner from every great race track in the world has been knitted together to create one unbroken great ribbon of automotive perfection", he was right on the money. The road's rise in elevation from 497 metres at Cartisoara, to almost 2,042 metres at Balea Lac, provides a thrilling ascent into the Carpathian Mountains. Satisfying twists and turns together with scenes of unspoilt nature make Transfagarasan an extraordinary ride.
Arthur's Pass, New Zealand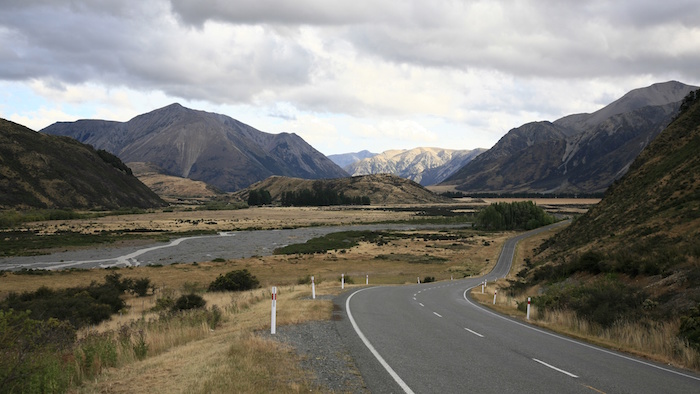 Photo: Vasek Vinklat
Nestled in the mountains of the Southern Alps of New Zealand is a true feat of engineering, Arthur's Pass. It climbs more than 900 metres, making it the highest and most spectacular pass across the Southern Alps. As enjoyable as the twists and turns are on this route, what's really incredible is the scenery. You'll occasionally have to turn the engine off and admire the swathes of beech forest, towering mountains and glacier fed riverbeds, immersed in sweet silence. Be careful when you do, though, as New Zealand's inquisitive alpine parrot, the kea, will be rooting through your panniers in no time.
Guoliang Tunnel Road, China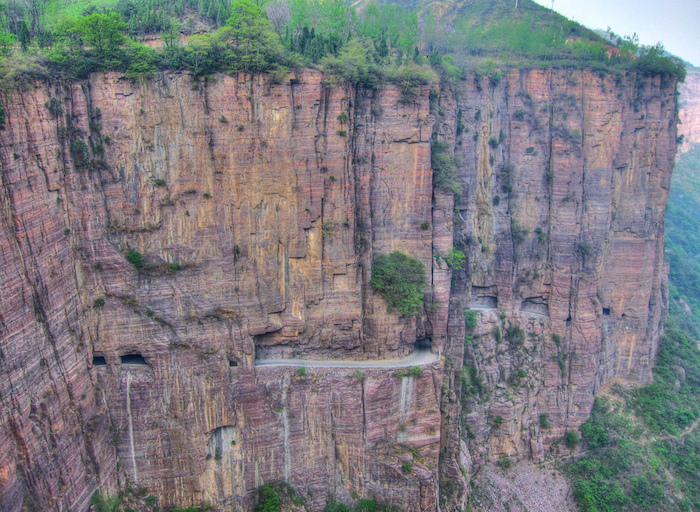 Photo: FANG Chen
Feel like testing your nerves? One of the steepest roads in the world is the white-knuckle Guoliang Tunnel Road. The 5 metres tall and 4 metres wide roadway was carved by the hands of 13 men, none of which were engineers. It took them a total of fifteen years! There are 30-metre-long "windows" in the tunnel that offer views of the precipice and the tumbling abyss hundreds of metres below. A ride along this tunnel includes unpredictable twists, dips and turns and demands ultimate concentration.
Forcella Lavardet, Dolomites, Italy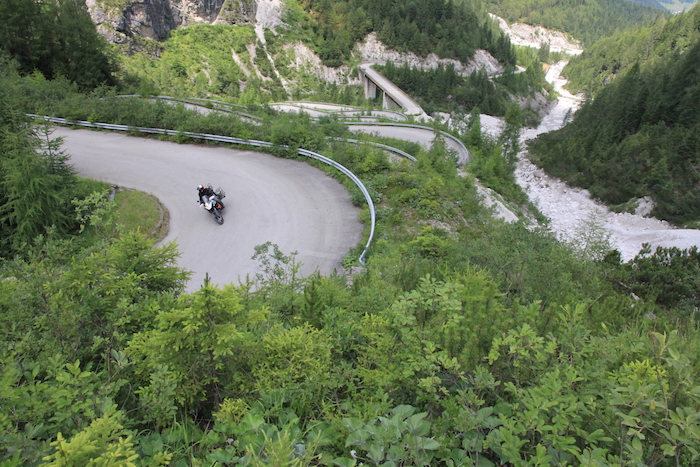 Located in a high, picturesque mountain pass in the Dolomites, Forcella Lavardet is a part tarmacked, part gravel track. This road is closed to vehicles due to heavy rainstorms and landslides destroying most of the road, but it is still passable by bike. The star of this epic ride is the 14 switchbacks that zigzag back and forth and will have you grinning from ear to ear.
Sani Pass, Lesotho, South Africa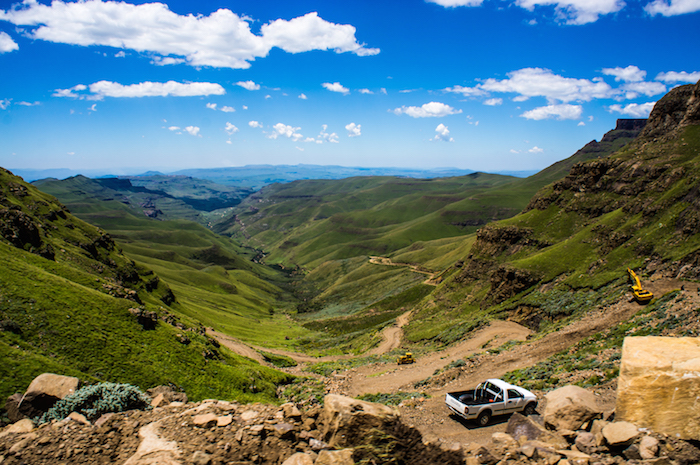 Photo: Vaiz Ha
The Sani Pass has been described as the best 'gravel travel' riding in the world. Nicknamed 'the roof of Africa', Sani Pass peaks at 2,873 metres above sea level and is an intense roller-coaster ride as you snake your way up the escarpment of the Drakensberg mountains, or 'Mountains of the Dragons'. Travelling the Sani Pass is synonymous with adventure because of its isolated surroundings and crazy ride to the top. Be aware that at the summit of Sani Pass there is an international border post and your passport will be required.
Eastern BAM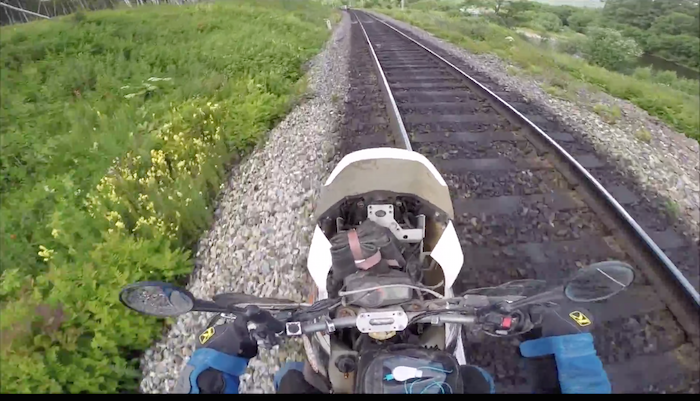 Photo: Mark Kemp
There's a danger with this route that once you've conquered it, no other road will compare. The Eastern BAM is 2,485-mile of tough off-roading through Siberia that tests not only motorcycling skill but physical and mental endurance too. BAM, which stands for the Baikal-Amur Mainline, is a railway line traversing Eastern Siberia and the Russian Far East. The road runs from Taishet, proceeds past Severobaikalsk, and finally reaches the Pacific Ocean at Sovetskaya Gavan. If it's a challenge you're after, BAM will leave you with the greatest adrenaline rush and an immense sense of achievement.
The Devil's Staircase, Wales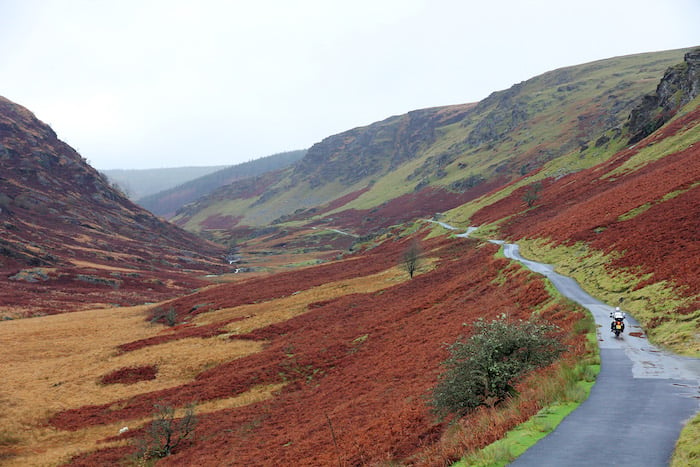 The Devil's Staircase is a hidden gem located in Mid Wales. Although, you don't need a treasure map to uncover it, just plug in the postcode LD5 4TR into your SatNav. It starts off innocently enough, following up the Irfon river into a secluded and empty valley. Continuing on the single track road you'll bend and then be treated to a view of the zigzagging staircase you're about to do battle with. The Devil's Staircase is a great road for mountain twisties along with some breathtaking views of the remote valleys in Mid Wales.
Reactive Parts is the sole distributor of Bitubo dual sport race suspension, which is built using race bred technology to offer increased feel and feedback, upgraded handling and response and remote preload adjustment to allow for varying riding and bike loading. Just the kit you'll need to conquer the varying terrains of this epic bucket list.
Header photo: Peter Waterman