For many of us, we value our bikes more than our significant others, our pets, our houses and even our kids. So when they get stolen from our possession it's a traumatic, heartbreaking experience.
If you've seen any of the theft videos on YouTube, or even been the victim of theft in the past, you'll know just how easy it is for someone to steal a bike. Chains and locks are great to have, but they only work as a deterrent for opportunistic thieves, and if you're trying to protect your pride and joy from the more organised, 'professional' gangs who break the machines down and sell them for parts, you're fighting a losing battle unless you've got a super secure lock-up.
So, having always been conscious of the fact that my bike could be stolen pretty much at any point it was with great interest that I watched this episode of BBC's Thief Trackers.
The premise of the show is simple, find people's stolen items while making it look as dramatic as possible, but the last eight minutes of this particular episode should be watched by anyone looking to safeguard their motorcycle.
It shows Tomas, a guy who lives and works in London and uses the love of his life, his R6 to commute to and from work. Before his R6, Tomas had already had a bike stolen and so, being a bit more wary, he decided to fit a theft recovery tracker from a company who claim to supply the only police approved systems in the UK.
That move proved to be a clever one when he walked out of work one day and discovered that he'd be taking the bus home. Someone had stolen his bike from the bay outside of his offices. This time Tomas, with his tracker installed, at least had a chance to find his bike, and after making a call his R6 was found tucked down a back alley in a housing estate.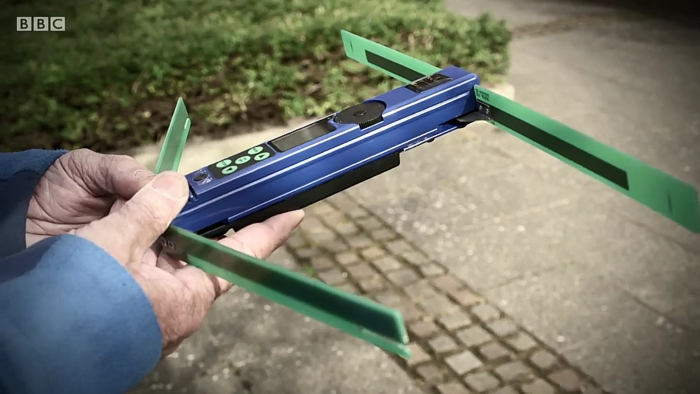 The RF direction equipment that helped locate Tomas's bike
Obviously elated Tomas went back to life as normal. Until his bike was stolen again. This time he called his tracking company, Automatrics, and the MD Richard Taylor, personally took on the task of getting his bike back.
Now, this is where I learnt something pretty interesting. It's all very well having a GPS tracker on your bike, but if it's taken somewhere where the GPS signal is low, it's going to be very hard to get an accurate fix on the tracker (and bike) and it'll be like finding a needle in a haystack. This is where RF and GSM location technology comes in handy. In this instance, radio frequencies (RF) were used to locate Tomas's R6, which was in a garden shed about to be broken down for parts, a set up that the police call a chop shop.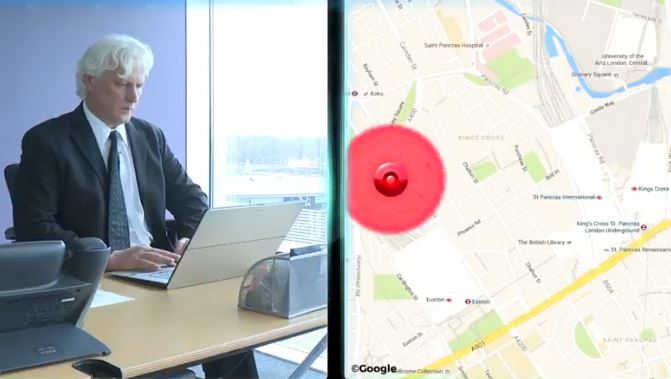 The tracking software pinpoints the location of Tomas's bike
So, after recovering his bike for a second time, it was business as usual for Tomas until it was unbelievably stolen for a third time.
Tomas is either the unluckiest or luckiest man on earth, because once again, thanks to his tracker, he found his bike.
Now, I don't know about you, but this video tells me two things:
I need to fit a tracker to my bike
If you live in London, you better find somewhere safer than the street to store your beloved
For those interested, Tomas's bike was protected by the Automatrics MTrack tracking device, which can be bought from £217. A small price to pay for returning your stolen bike, especially if your name is Tomas and you live in London!
You can see the full episode of Thief Trackers by following this link, but the part about bike theft starts at the 21 minute 11 seconds mark, or the live footage from the second recovery is also on YouTube