There's something about old motorcycle adverts that, despite the blatant sexism and disregard for political correctness, just makes you smile. Perhaps it's the nostalgia, perhaps it's the fact that these bikes have now taken a place in history or, perhaps it's that same carefree disregard that leaves you looking at them and thinking 'I can't believe they were allowed to print that!'.
With that in mind we've compiled a list of 10 of our favourite old motorcycle advertisements for you to see, from Harley Davidson's 'adventure bike' poster, to Bultaco's good manners, and a touch of wildness. Enjoy!
10. Lovely to look at…delightful to ride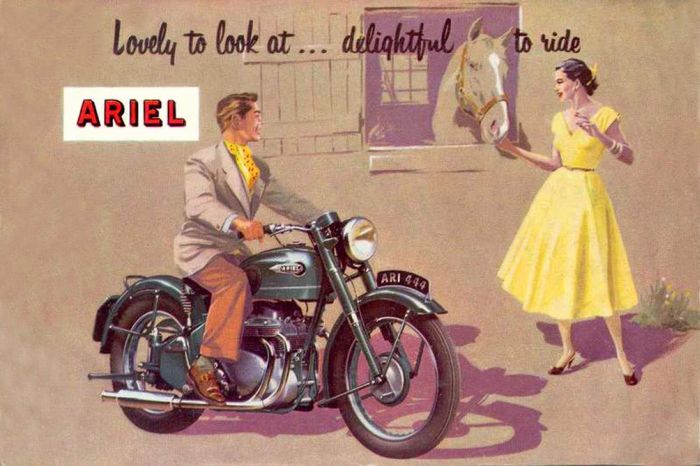 9. Buy a BSA, you'll be surrounded by bikini clad babes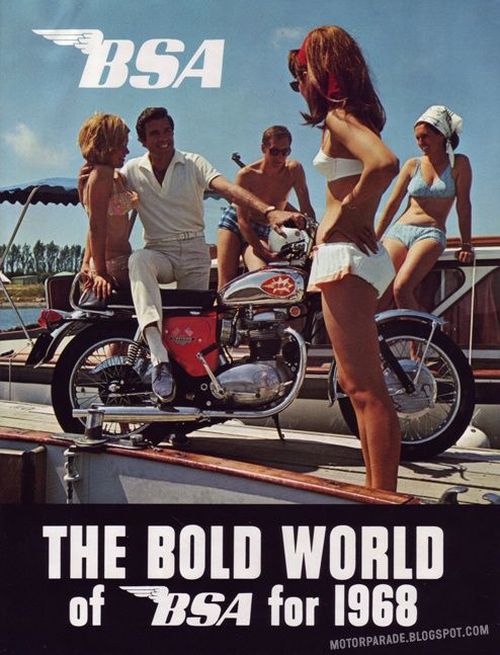 8. Bultaco – Good manners and a touch of wildness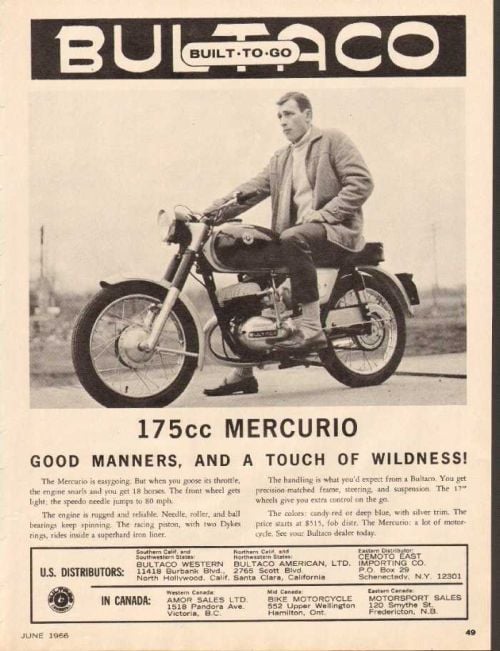 7. Harley Davidson…the original adventure bikes?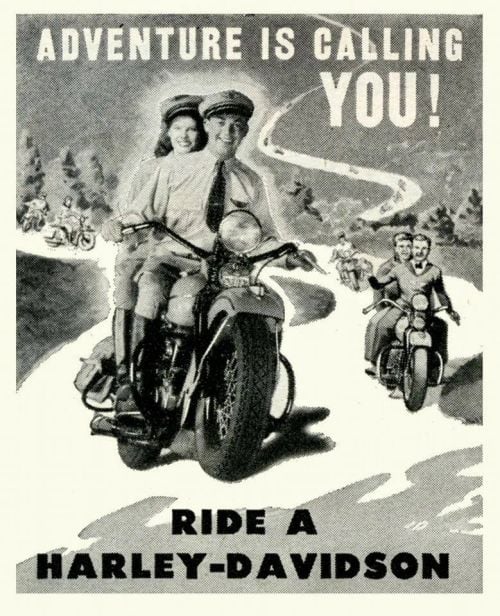 6. Honda has more fresh ideas than boys around a bikini…OK Honda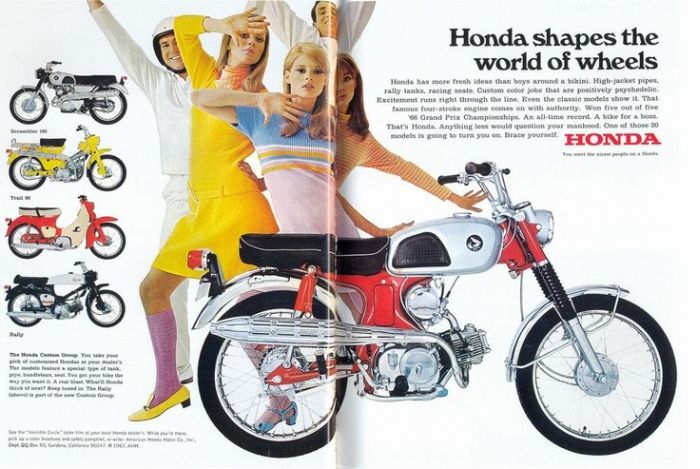 5. If you're not ready to buy it, don't try it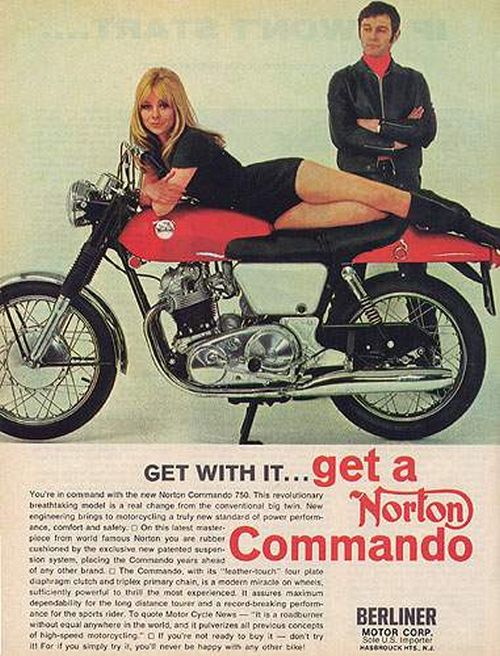 4. Suzuki: built to take on the country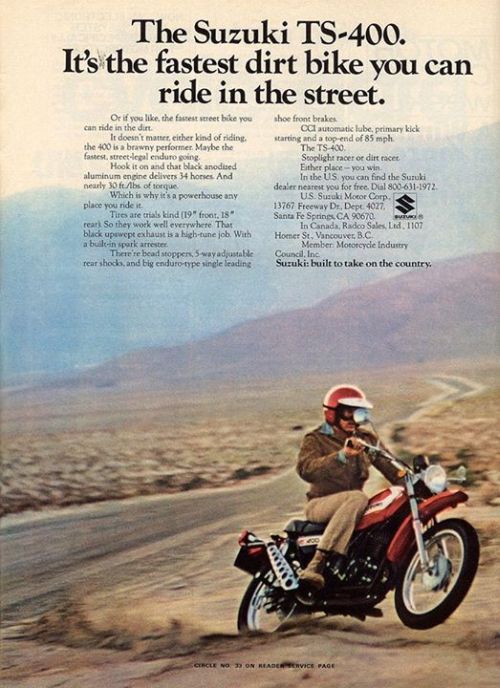 3. The others could build a Triumph. If they'd only take the time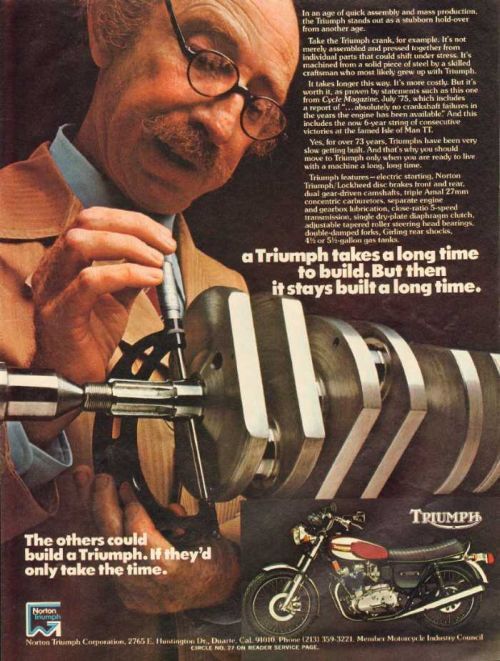 2. Have you discovered the swinging world of Yamaha yet?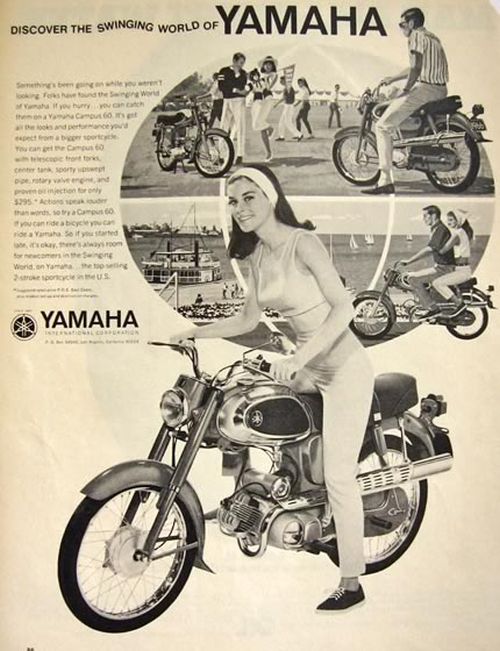 1. But if you care about girls and bikes…