For the adventure bike owners who venture further than the local Starbucks (wink, nudge), the tyres on their motorcycle need to offer great performance when touring on road and they also need to be capable of taking on the occasional off-road trail or two. German motorcycle tyre manufacturer, Metzeler, may just have the answer.
The company have just announced that they are introducing an exciting new road tyre into their popular Karoo motorcycle tyre range, which will be available from March 2018. Metzeler have said that the new tyre, named the Karoo Street, is set to deliver outstanding road performance even in wet conditions. But what about off-road, eh?
The tyres feature an agressive tread pattern which looks be ideal for the times you fancy dabbling in a bit of light off-road fun and you need your machine to be able to keep up with taking on the dirt in its stride. The layout of the blocks and variable spacing between the tyre's knobs is said to provide fantastic dirt road traction.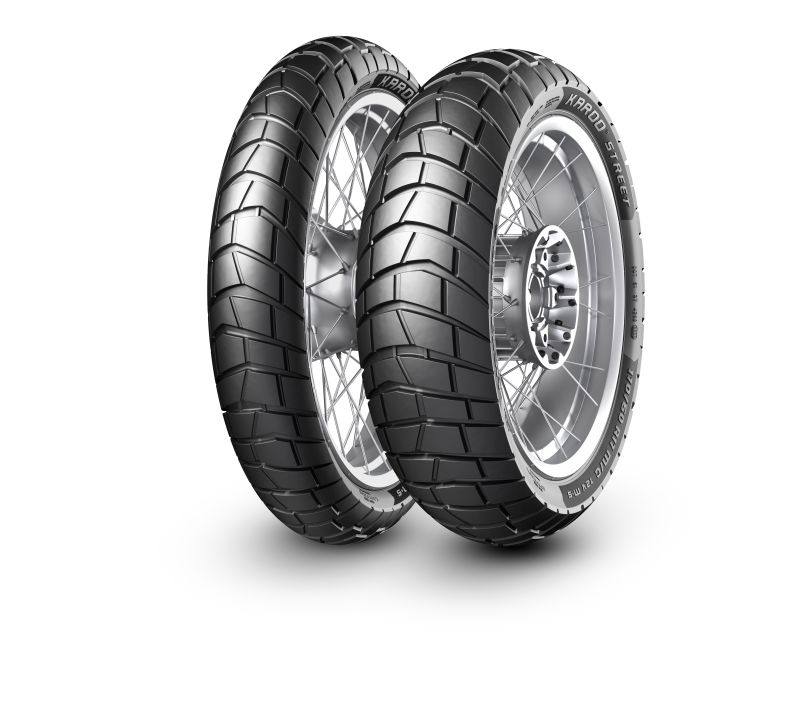 With large sized blocks, coupled with a stiff carcass, the new Karoo Street tyre looks set to offer high-speed stability, even when the bike is fully loaded with luggage and a pillion. Metzeler have also introduced new abrasion-resistant compounds which have been added to improve the amount of miles you can squeeze out of the life-cycle of the tyre.
When it comes to performance in the wet, the new Karoo Street tyre also has the added benefit of high silica compounds, which work to promote an excellent bond with the asphalt when the road's surface is wet. Therefore, the tyres should offer a safer and more reliable grip when the good old British weather tries its best to ruin a ride.
What are your experiences with the Metzeler Karoo tyre range, would you recommend them to fellow bikers? We'd love to know your thoughts, let us know in the comments section below.