Without heated grips, your hands can suffer a lot while riding a motorbike during colder months. They're exposed to the full force of the elements and your fingers are often the first part of your body to feel the cold.
Having warm hands isn't just a matter of comfort, either: it also helps keep you safe. Numb, stiff fingers and hands impair your ability to control your bike, decrease reaction times, and reduce your ability to take swift action in an emergency situation.
More and more new motorcycles are coming factory fitted with heated grips but many bikes still aren't supplied with this important feature. So, we need to look to the aftermarket to stay safe and warm.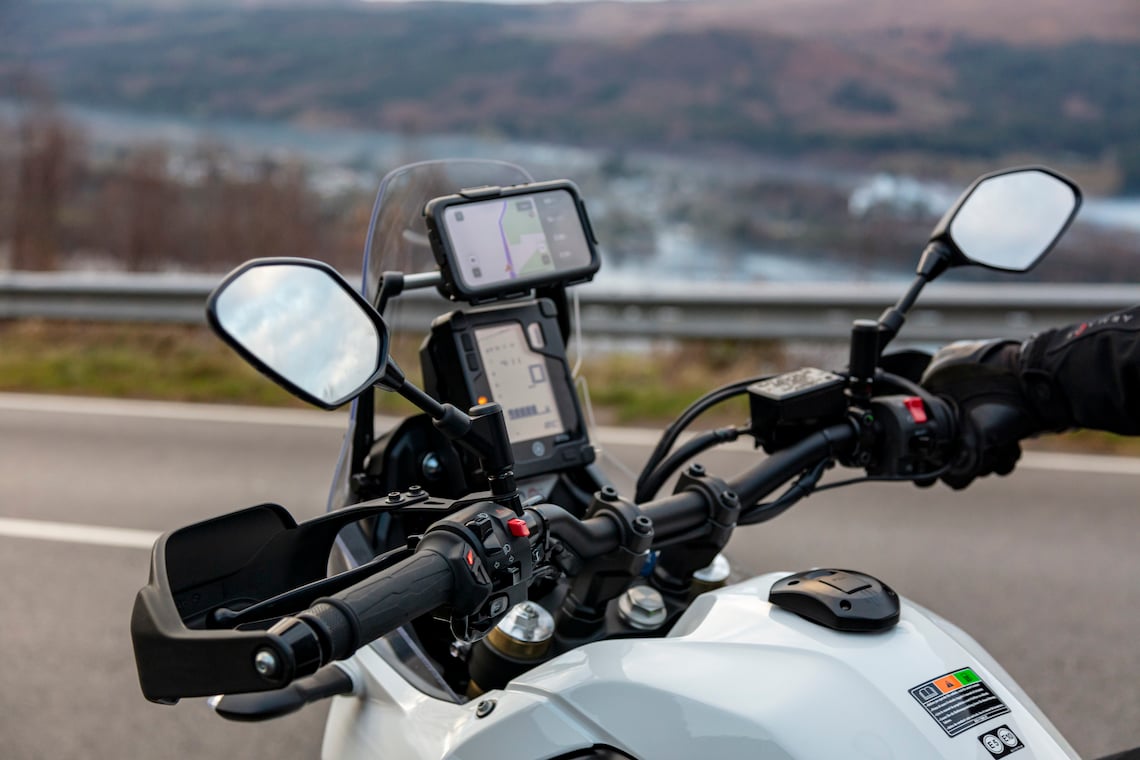 Fortunately, Ultimateaddons has one of the best solutions we've come across. Its Advanced Heated Grips have all the qualities of a OEM grip with a sleek integrated controller, five temperature settings, and arguably one of the hottest grips on the market which quickly reach upwards of 50ºC in under five minutes.
Unlike most aftermarket motorcycle heated grips, which feature a separate controller, the Ultimateaddons heated grips have an integrated switch in the left-hand grip, in the form of a single button which makes it easy to cycle through the five different heat settings while on the go.
Sleek and effective heated grips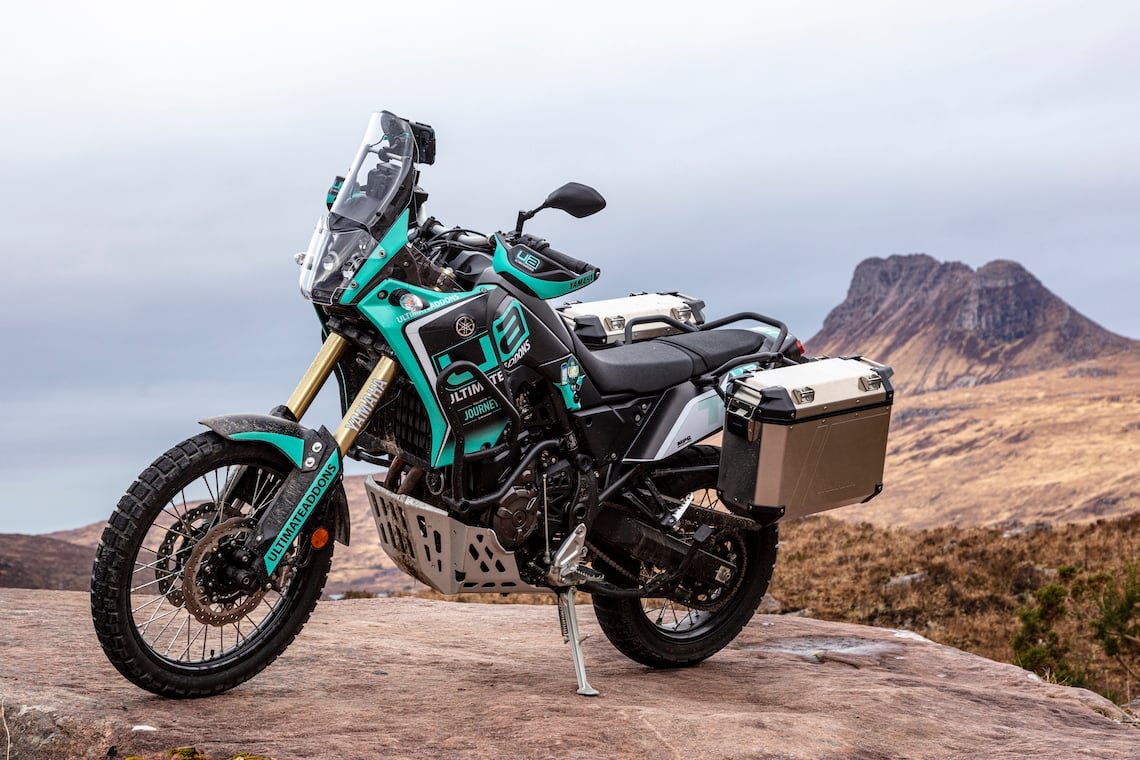 Check out our review of heated motorcycle gear to stay extra toasty in the saddle in cold winter here.
The five temperature settings make them practical for all-year round use, because even a light bit of rain on a warm summer night can cut through your light gloves and start to chill your hands.
The handy LED light displays a different colour for each temperature setting, from blue for the lowest setting to red for the warmest, so you can easily tell what temperature the grips are set to.
The replacement grips are 22mm in diameter (the standard size for almost all bikes) and come in either 120mm or 130mm length to suit various handlebar configurations.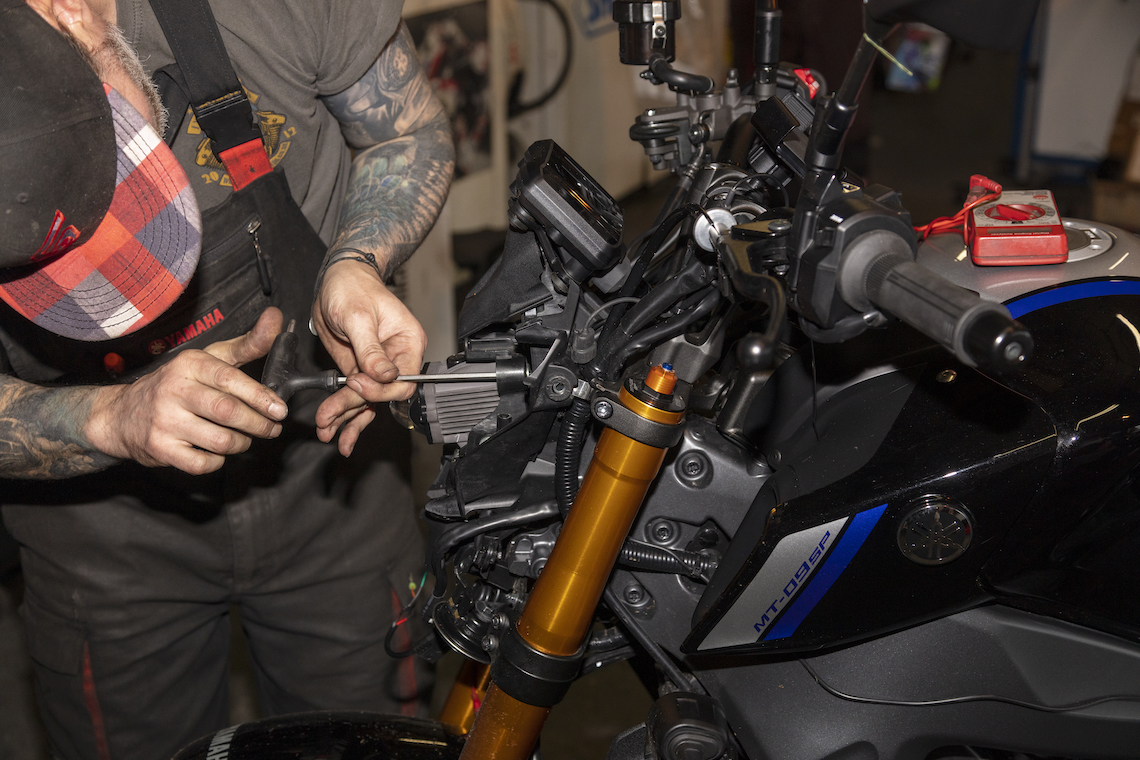 Whilst you can install these grips directly to the bike's battery if you like, we strongly recommend wiring them to the live feed to ensure they don't draw any power when the bike is switched off. This fitting method requires some knowledge of the electrical wiring, so unless you're familiar with your bike's electrics, we would advise you take them to a motorcycle garage to avoid any mishaps.
If you do feel confident enough to install them yourself, you should expect to have the install complete in about 1.5 hours. In case of any issues with the install, there is also a low battery sensor built into the grips which will automatically shut them off to stop them from draining the battery.
If you ride throughout all seasons of the year, these heated grips are excellent investment, and you'll soon wonder why you didn't install a set before.
Head over to Ultimateaddons' website here to check out this great piece of kit for yourself.