It's that time of year when Black Friday rolls around, and it's not just televisions and air fryers that are on sale. It's also a great time to score some fantastic deals on all the motorcycle gear and accessories that you've been eyeing up throughout the year.
We're eager to score some bargains ourselves, and that's why we've teamed up with XLMoto, the UK's largest motorbike shop, to round up a selection of its bargain Black Friday deals.
And there's no need to wait until 25 November because XLMoto has already started its Black Friday sale by offering 30 days of promotions, limited-quantity hot offers, and discounts on a huge range of motorcycle products.
But the deals will only last until the end of November, so get over to their website quick before you miss out.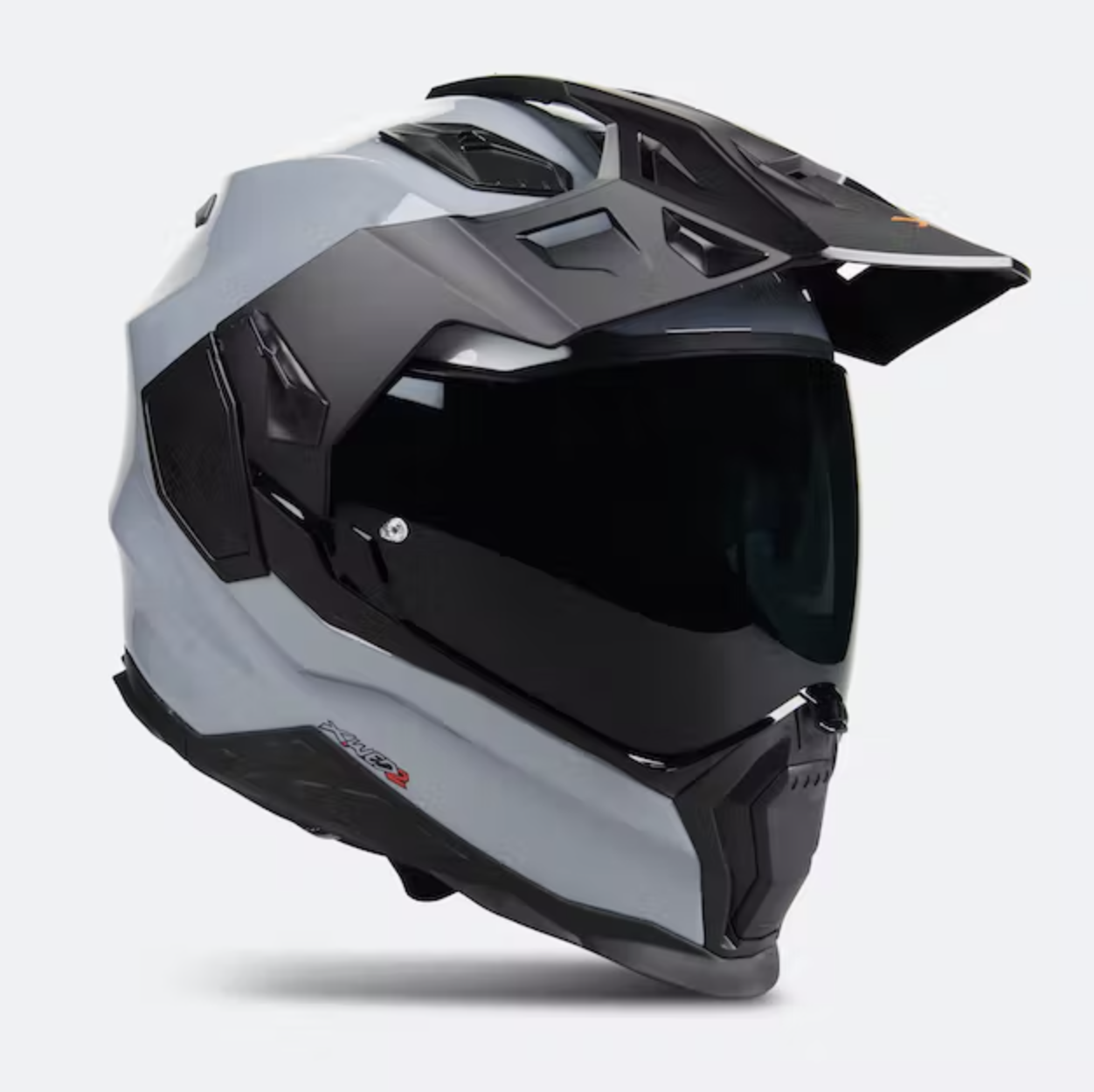 The Nexx X.Wed2 is an adventure helmet that combines superior protection, excellent ventilation, and an aerodynamic shape to create a helmet that performs exceptionally well in a range of riding conditions.
Ample adjustable ventilation means that whether you're riding motorways in winter or working up a sweat on the greenlanes in summer, your head will stay comfortable. The peak can be extended for sun and scrub protection while riding off-road, or you can retract it for motorway speeds to reduce wind buffeting.
It comes recommended by ABR editor James who wore the X.Wed 2 for 18 months through winter rides, Spanish tours, and greenlaning and found it could handle every situation very well.
RAM Mounts Quick-Grip handlebar phone mount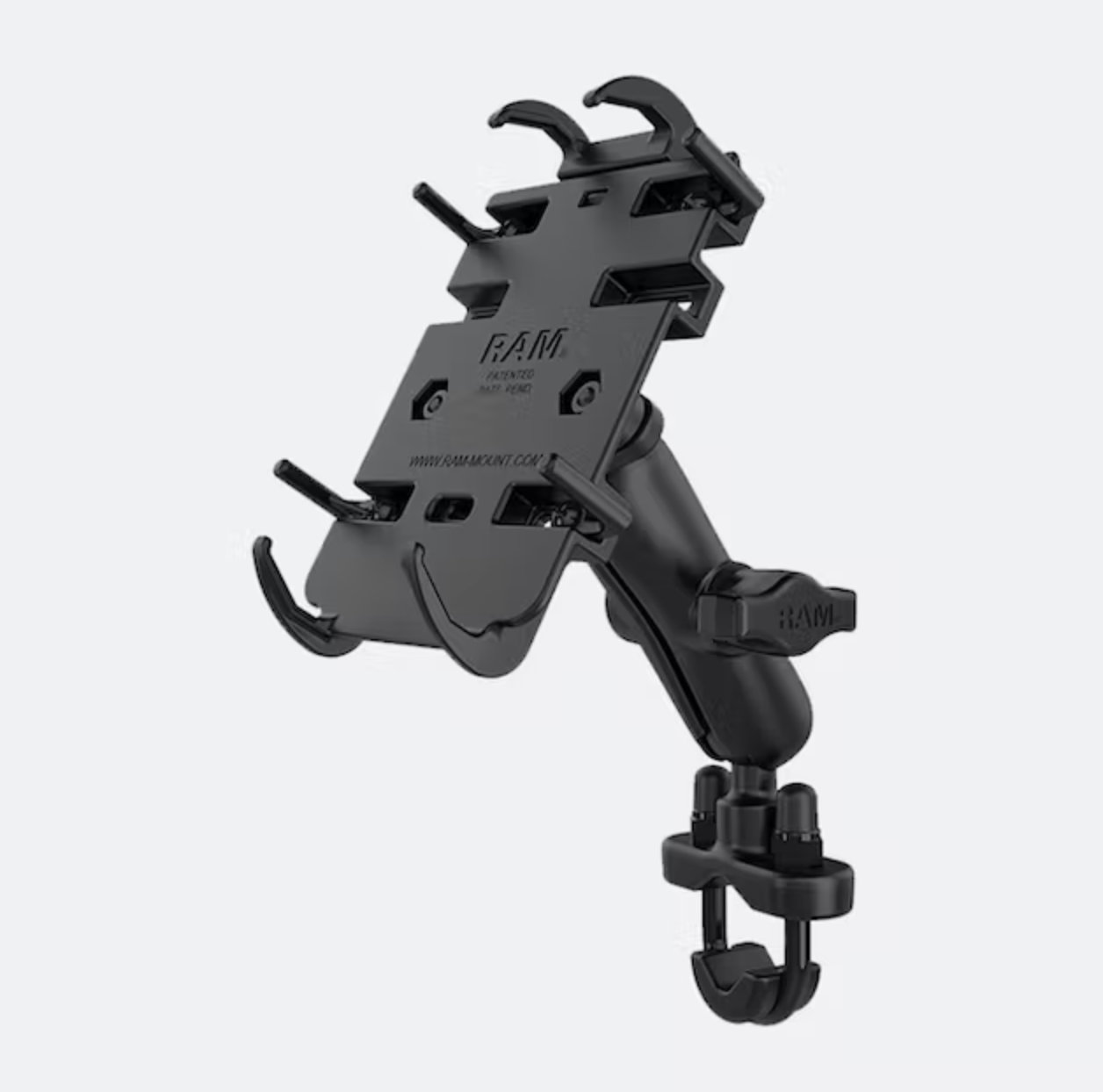 RAM Mounts Quick-Grip Handlebar Mount consists of a zinc coated U-bolt base, a double socket arm, and a spring-loaded cradle that supports most phones.
With the spring-loaded mechanism and adjustable side stays, it's quick and easy to secure your device in place., while the patented rubber ball and socket system allows for almost infinite adjustment to get the viewing angle perfect for any rider on any bike.
Made from powder-coated, marine grade aluminium with stainless steel components and backed by a lifetime warranty, you can be sure that the Quick-Grip phone mount will practically last forever.
XL Moto also has a variety of RAM Mounts holders and accessories, so whether you're attaching a phone, dashcam, GoPro, or Bluetooth speaker, they'll have you sorted.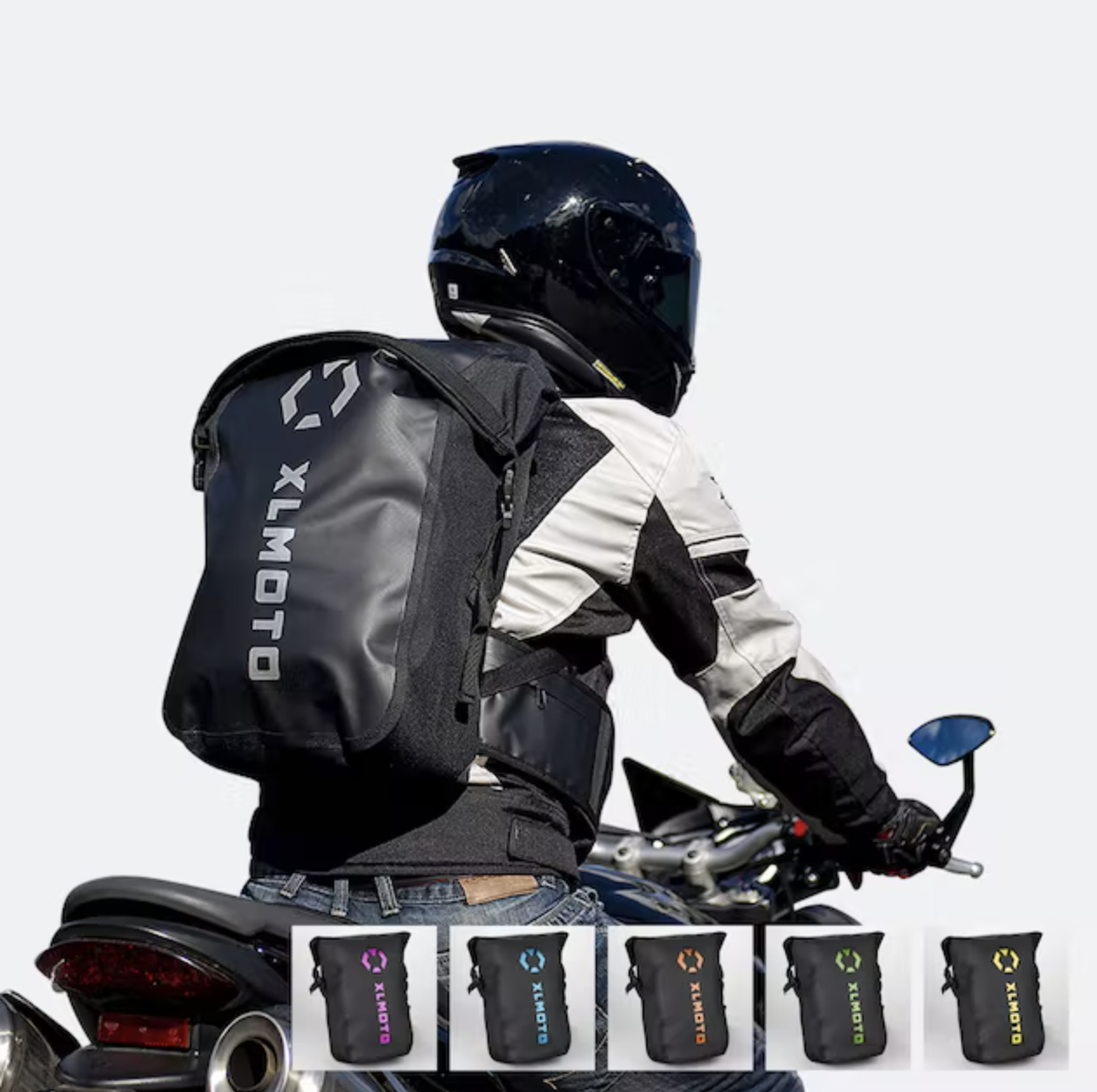 XLMoto's H20 Waterproof Backpack is designed to keep whatever is stored in it completely dry.
With a 28l volume, it's the perfect size for most adventures, and with comfortable shoulder and waist straps, it's ideal for wearing while you're in the saddle. Plus, there's a range of colours to choose from.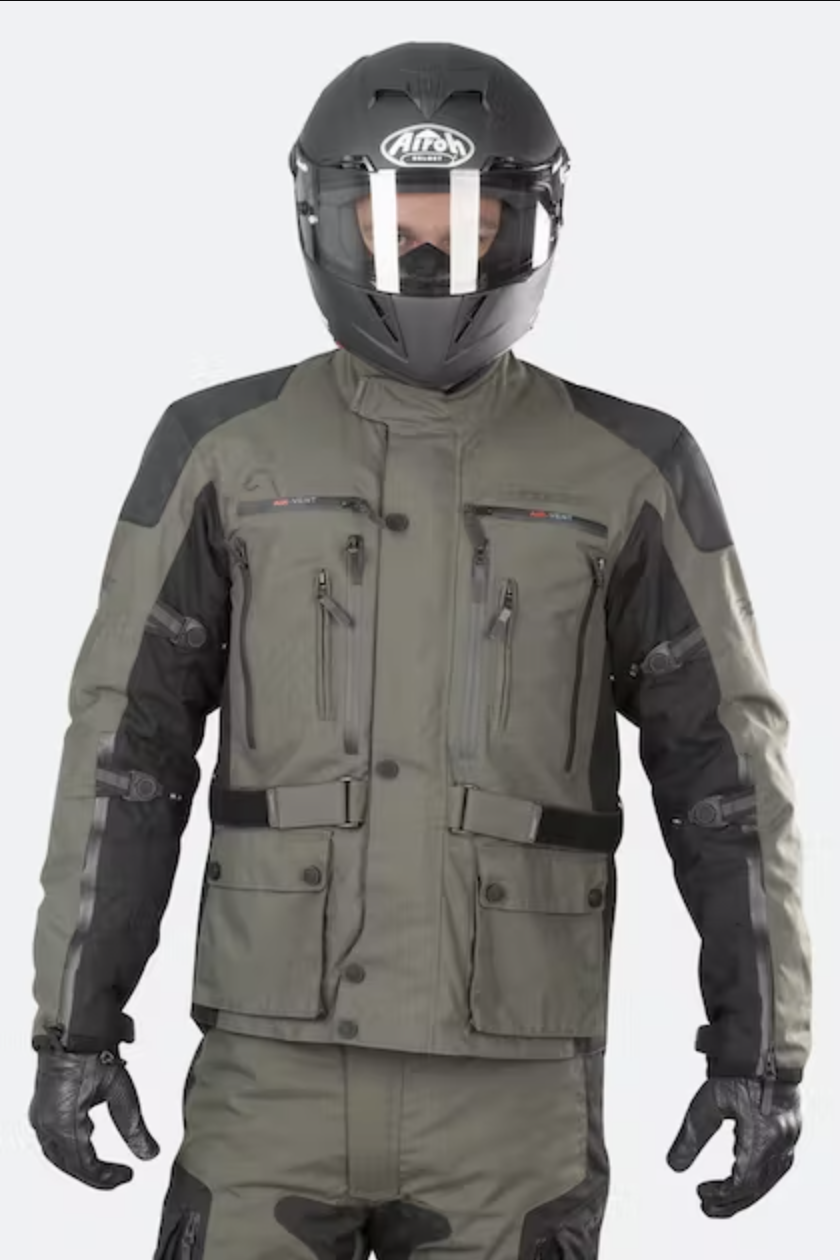 The Course Four Seasons 2.0 motorcycle jacket and trousers is an all-season textile kit with waterproof and thermal removal liners, so you can stay dry, warm, and comfortable in the saddle no matter what mother nature throws at you.
The Four Seasons 2.0 gear has all the features you need from motorcycle clothing. The jacket has a durable 600D polyester exterior, five external and five internal pockets, and adjustable ventilation, while the trousers are built from a water repellent 600D shell with reflective panels, built-in knee protection, and double stitching.
It's hard to resist a full textile waterproof adventure suit with such great discounts, even if we already have a suit or two at home. It's always good to have a spare for tackling rough trails and getting muddy in without worrying too much about ruining them.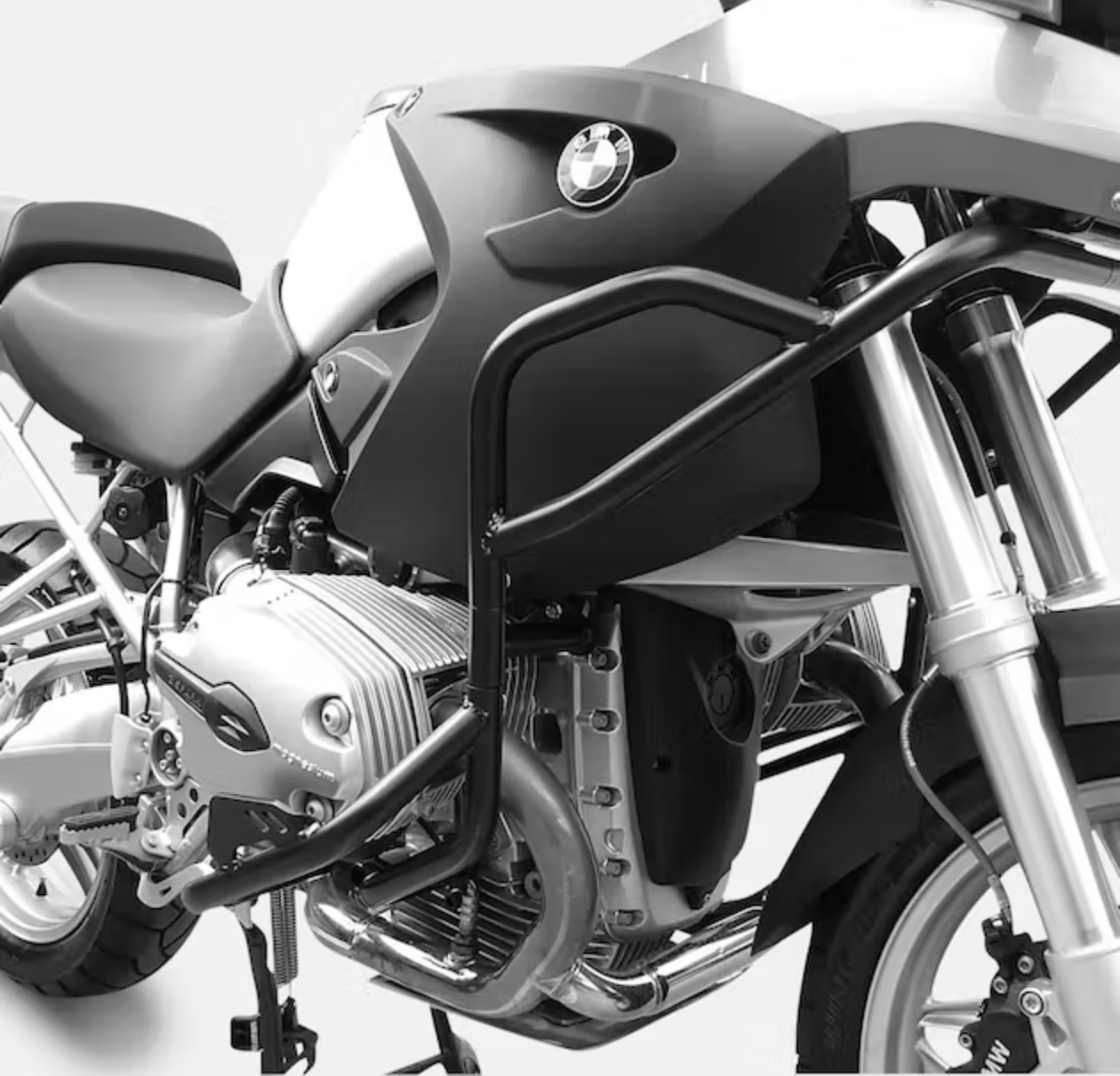 We adventurous types don't like to play it safe. Conquering tough terrain is part of the lifestyle, but unfortunately, that comes with risks for our bikes. But with some Snell Crash Bars, you can protect your bike's frame and engine from damage when you're powering down trails or gunning along motorways.
These black aluminium crash bars are designed to be model specific and just bolt on to your bike's mounts, so they're easy to install.
Not only will save money by picking these up during Black Friday Month, you'll also save your bike in the case of a fall, so they're worth every penny.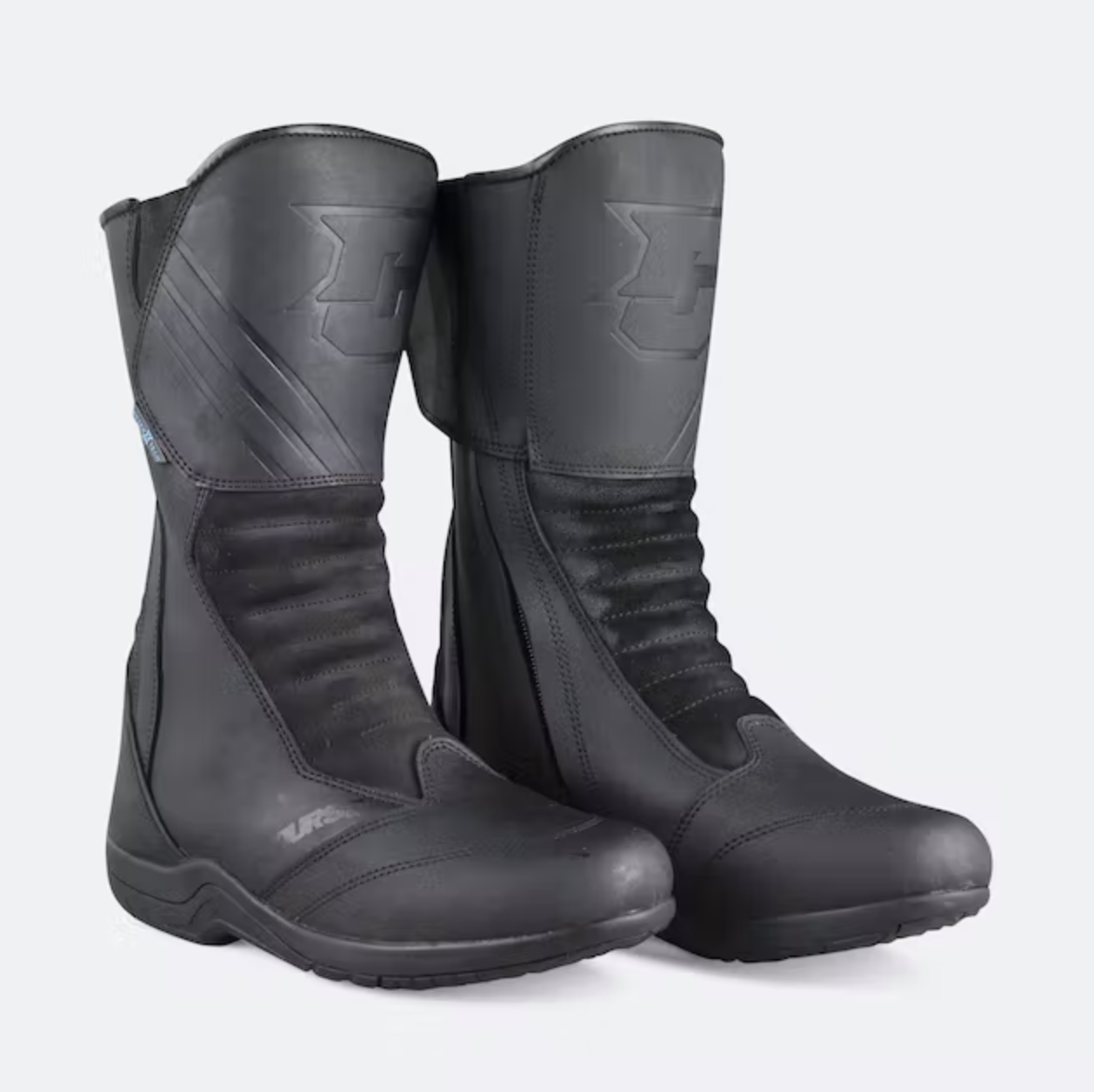 This woman's touring boot offers comfort and weather protection with its water repellent, breathable Hipora membrane. The interior mesh fabric lining wicks moisture away, keeping your feet cool and dry, while the PU leather exterior gives the boots a classy finish.
The reinforced rubber sole provides grip against the pegs and on the ground, while the heel and toe protection keeps your foot safe. The thoughtful elasticised top lets you wear your trousers either on the inside or outside of the boots.
These boots are an excellent choice if you're looking for a woman's touring boot with style, comfort, and protection for your next adventure.
You can grab all these deals and more over at XLMoto's website here. Don't forget, they will have new deals throughout Black Friday Month, so be sure to keep an eye on their social accounts for all the latest bargains.