It's easy to spot the inspiration for this menacing-looking custom motorcycle. The distinctive red, white and blue tricolour paint scheme reveals Honda's Africa Twin was on the minds of the custom bike builders who created this machine.
Cheekily called the Africa Four, the bike was originally a Honda CB1000R. Swiss company Brivermo Motors replaced the front end with that of a CRF450R and added a huge single front brake disc and anodised four piston calliper. Other additions include a front mudguard; a raised exhaust with a carbon fibre end can; a new headlight; aluminium handlebars; engine bars; handguards; knobbly tyres and serrated footpegs.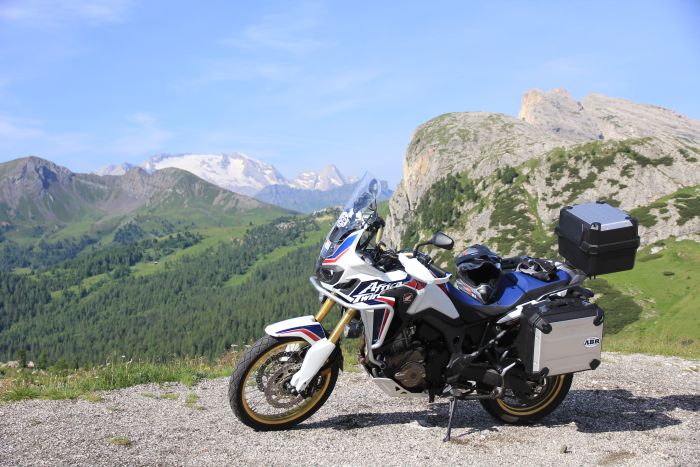 The standard Honda Africa Twin
Fearsome machine
The one-of-a-kind motorcycle was unveiled at the Wheels and Waves festival in Biarritz alongside eleven other customised Honda CB1000Rs. The Africa Four certainly looks like a fearsome machine but would it be able to handle the more rigorous aspect of adventure motorcycling?
We like the fact it's got a decent amount of ground clearance, although we'd like to see the addition of a sturdy bash plate before hitting the trails or risk damaging those four gleaming downpipes. We also suspect that smooth in-line four engine won't deliver the low-end torque we like at our disposal on technical trails. It would also be nice to see a larger 21-inch front wheel.
As a styling exercise it certainly grabbed our attention but it also reminded us of another motorcycle. The custom bike looks a lot like the Africa Twin Enduro Sports concept revealed at the EICMA bike show in Milan in 2016.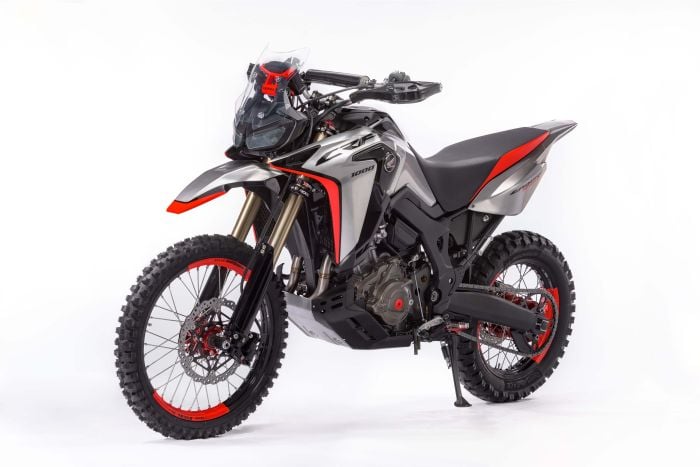 Africa Twin Enduro Sports Concept
Weight saving
The rugged-looking concept machine was designed with a number of components from Honda's CRF 450 Rally, reducing weight compared to the standard Africa Twin. We also liked the look of the tubeless tyres; its sturdy-looking aluminium bash plate; the Termignoni exhaust; HRC off-road footpegs and its flat, single piece seat.
With one of these bikes being a one-off custom and the other a concept, the chances of riding them are slim to nothing, but Africa Twin fans looking for something new shouldn't despair. A rumour has been circulating for a while now that a larger capacity Africa Twin is in the pipeline, perhaps a CRF1100L. The photo below is a mock up of what that bike might look like. It was first published by a Japanese motorcycle website.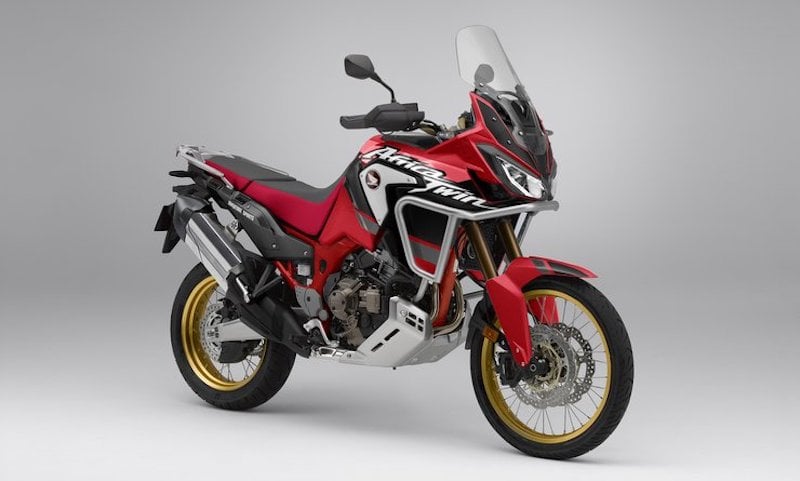 A mock up of what a larger Africa Twin could look like. Photo: Autoby
It wouldn't surprise us if Honda also produced a smaller version of their popular adventure bike, following in the footsteps of KTM and Yamaha whose 790 Adventure R and Ténéré 700 have caused much excitement in the adventure biking world. Perhaps an Africa Twin 650, reminiscent of the old Dominator, could be on the cards. Only time will tell.