It looks as though Honda is preparing to update its successful Africa Twin adventure bike with a larger engine and more power.
Rumours emanating from Japan suggest a CRF1100L is in the pipeline, in part to cater to new Euro 5 emission standards that come into force in 2020. By increasing the engine capacity of the Africa Twin, Honda could off-set any power loss caused by the new restrictions.
By doing so, Honda would be following in the footsteps of major manufacturers such as Ducati, whose Multistrada 1200 recently became a 1260, and BMW which upped its all-conquering 1200 GS to a 1250 GS.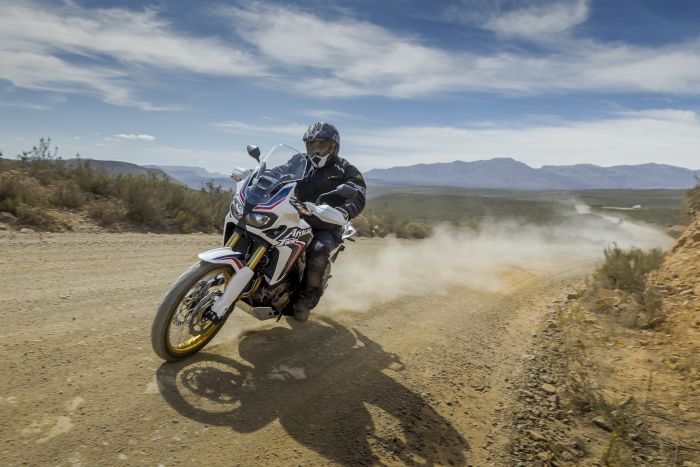 More power
But it may not simply be emission rules that are keeping Honda's engineers awake at night. Some buyers are demanding more power from their adventure bikes these days and the Africa Twin's 94 bhp is looking rather paltry in comparison to the likes of the KTM 1090 R, which pushes 125 bhp.
And it's being caught up in the power stakes by lighter weight competitors such 2019's KTM 790 Adventure R which gives you 94 bhp.
Do you need more power on a bike designed to be a true adventurer? Off-road no, but adventure bikes are also great tourers, commuters and Sunday steeds, which is how many of us use them the most. The Africa Twin, although a very capable machine on-road, does lack some grunt when it comes to the thrills department.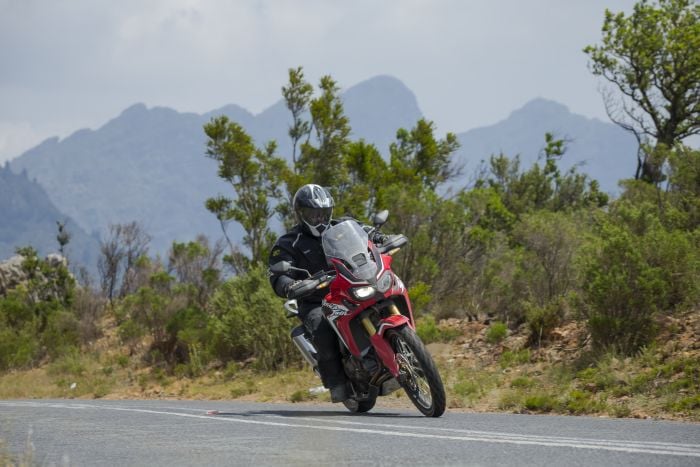 Larger tank
Along with a larger engine, there may also be a larger tank, with some sources quoting an increase from 18.8 litres to a 20-litre capacity. Updates to the dual-clutch transmission system (DCT) and a full-colour TFT display to replace the current LCD dash are also rumoured.
There will likely be some visual tweaks to the bike's styling but we don't expect wholesale changes to a machine that is already a winner in the looks department. The image created by Japanese magazine, AutoBy, at the top of this page shows how the new bike might look and, as you can see, it's still very much an Africa Twin.
With this in mind, Honda has a tricky job on its hands. In the CRF1000L Africa Twin, it has hit on a winning formula and this is clearly evidenced by strong sales. In fact, I recently spoke to a motorcycle guide who has run tours around the globe for many years, clocking up hundreds of thousands of miles in the process.
Asked which bike he would personally choose to take on a round-the-world trip, his immediate reply was the Honda CRF1000L Africa Twin due to its capability, reliability and simplicity to maintain in far-flung places. Honda will surely have to keep this in mind with any future updates to the machine.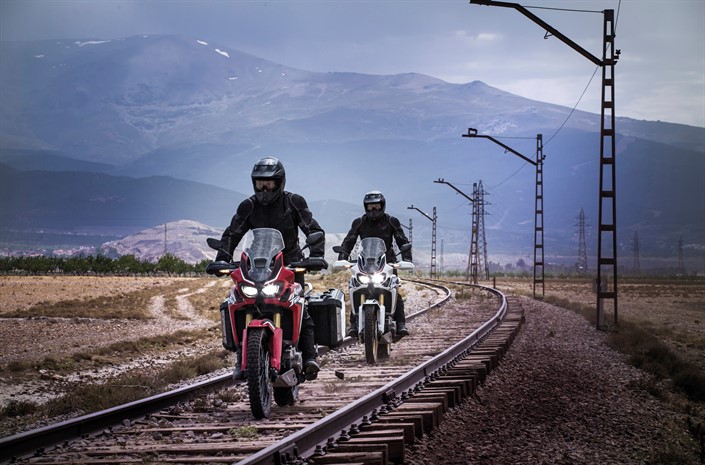 Creature comforts
But while the relative simplicity of the Africa Twin compared to its rivals may be part of its appeal, it has become a little outdated when it comes to creature comforts. No cruise control, no TFT display, no heated grips on the standard model. Buyers looking for a little more long distance usability and comfort may well be tempted to look elsewhere.
The Africa Twin Adventure Sports model does address some of these issues with its heated grips as standard and a larger 24.2-litre fuel tank. We would expect it to remain in the range and feature some or all of the updates in the pipeline for the standard model.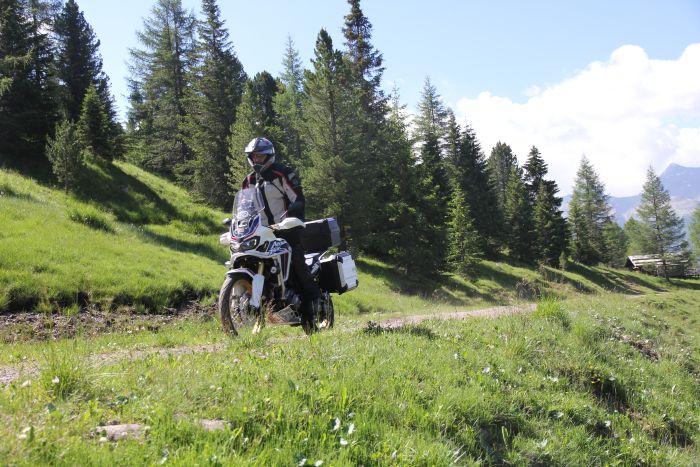 Wish list
I've just returned from an eight-day tour of northern Thailand on the standard CRF1000L Africa Twin which proved a demanding experience for bike and rider. With this in mind, I've come up with a list of improvements I'd like to see on an updated Honda Africa Twin, on top of the expected increase in power.
Cruise control
The purists may say you don't need it, but cruise control is a creature comfort I expect to see on an adventure bike in this price bracket. As someone who has suffered the pain of a repetitive strain injury caused by hours and days twisting the throttle on motorways and toll roads, I would plead with Honda to offer this as standard.
TFT dash
It's not essential when riding across the Sahara, but a TFT dash is a beautiful thing to behold. Personally, I find the current LCD display on the Africa Twin tricky to read at a glance, and it looks like something out of an eighties computer game.
Bigger tank
While we wouldn't want a bulging 25 or 30-litre fuel tank on a pretty nimble adventure bike like the Africa Twin (we have the Adventure Sports model for that), adding a couple of litres to the 18.8 litre tank would add a welcome increased range.
Tubeless tyres
I can hear the groans of hardcore adventure riders already! While tubed tyres have their merits, the convenience of repairing a puncture on a tubeless set-up wins out for me, particularly when using the Africa Twin as a commuter or weekend tourer where time is short.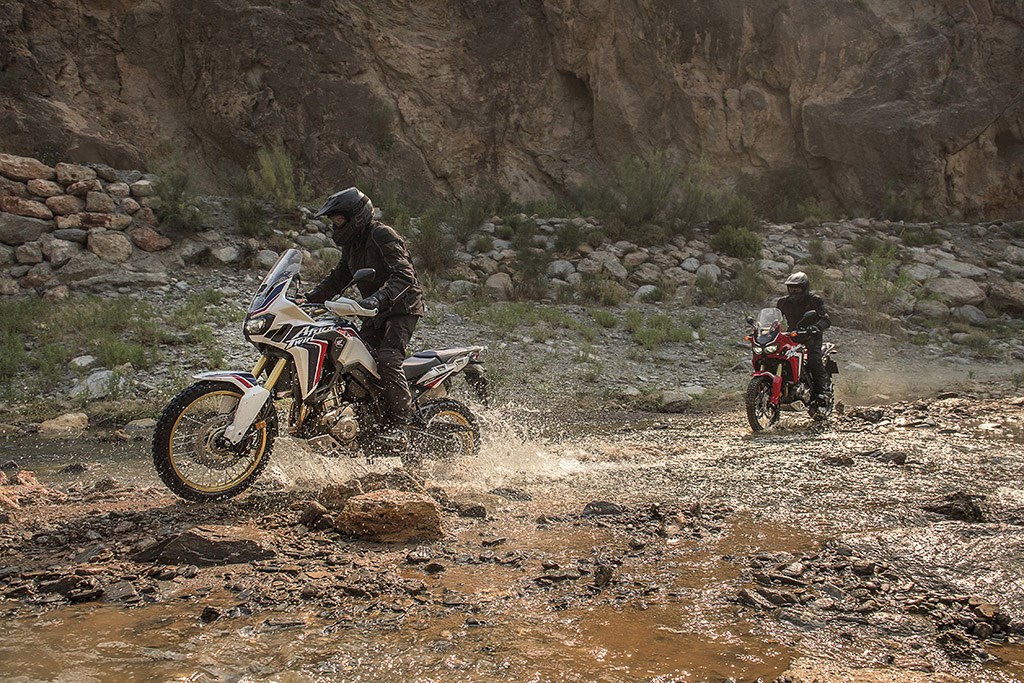 Crash protection
Adventure bikes designed to be ridden off road should be sold with adequate crash protection as standard. I'd like to see the standard Africa twin come with crash bars at least.
Heated grips 
If you live in hot climates, heated grips may not be top of your list, but here in the UK they are essential to riding in winter. Heated grips as standard would also enhance the Africa Twins touring credentials. However, Honda would need to improve on the pitiful amount of heat provided by the grips that come standard with the Adventure Sports model.
Adjustable screen
It is a simple update that would make riding an Africa Twin a more pleasurable experience. I was lucky enough to ride through Thailand in scorching hot weather, but I either found myself in a bubble of hot air at low speeds, or being blasted by wind on faster roads. Having a screen to adjust to the riding conditions is a no-brainer in my book.
What do you think of the plans to update the Honda Africa Twin? Let us know your thoughts in the comments section below.