I've always been of the opinion that you should do the things that make you happy and that you enjoy. It doesn't matter whether they are the 'done thing' or whether they are considered 'normal' – the only question you have to ask yourself, assuming you aren't hurting anyone, is 'do I want to do it?'.
This is why my friend and I recently had a day out on our motorcycles that was just awesome… but technically wasn't and perhaps got us a little teasing from friends. Here's what we got up to, and why I think you should give it a go too…
Motorcycle Bros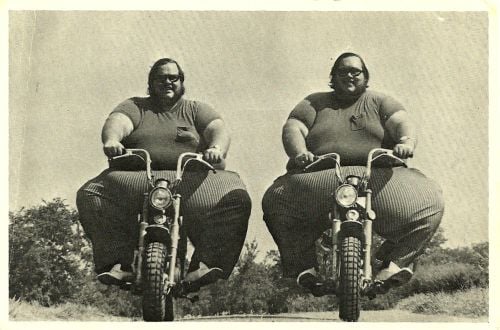 All you'll need to enjoy this day out is a motorcycle, a motorcycle bro (a friend who also has a bike – the best kinds of bro), a camera, and a great location. That said, any cool props you might have will also come in handy – such as aviators or a leather jacket…
In case you haven't guessed already, what our day out basically involved was riding out into the middle of nowhere with some props and a camera, and then taking awesome pictures that made it look like we were in an action film. In this scenario we had my large crossbow (not real don't worry), a few cigars, leather jackets and aviators and, of course, our bikes.
It sounds a little lame, but give me a chance…
Why it Was Awesome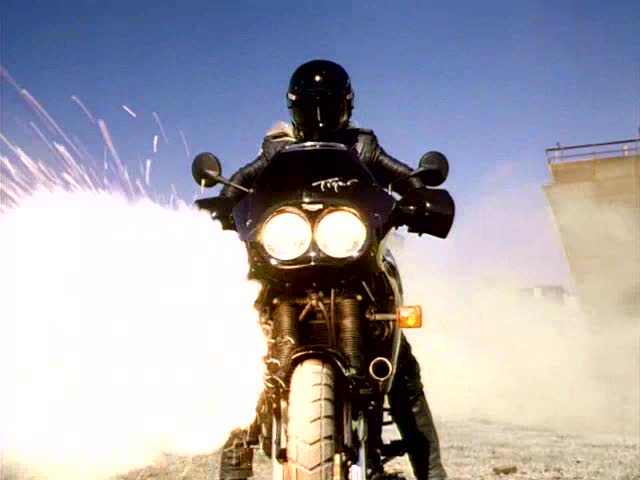 While you might pretend to be a serious adventure biker, but let's be honest: you probably ride an off-road bike partly because you secretly wish you were Ricky Carmichael or Travis Pastrana. Riding an adventure bike creates an iconic look, but also makes you feel like a rebel and you can go literally anywhere and do anything. Capturing this in photographs might feel a little staged, but they can come out excellently (everyone looks cool in a motorcycle helmet and riding gear) and they can really make you feel as though you're in the X-Games. Not to mention the fact that they're just a lot of fun.
Now of course you might get a little derision from your straight-laced friends, but if you're willing to own up to what you've been getting up to then these photos are ideal to use on a Facebook page – as a profile picture or as a cover photo. Add some effects afterwards using Photoshop (or even Instagram).
Tips
While this is just a bit of harmless fun, note that plastic weapons should be clearly plastic unless you want to find yourself getting into trouble. I also highly recommend finding somewhere that is adequately secluded unless you want to find yourself with a bemused audience (which is a little cringe…). A great location might be a seldom used green lane, or perhaps a beach which is very quiet – empty areas also look a lot better for the sake of your photos.
How to Get Awesome Shots
With your location chosen, you next need to think of your poses. Being half perched on your motorbike is a classic pose that will make a great profile picture, while having a lit cigar in your mouth will only add to this. Throw in a plastic shotgun and you will the perfect representation of someone well-suited to survive a zombie apocalypse.
Likewise, you can also try to get action shots which can include jumps with your gun strapped to your back, or pointing forward as though you're shooting while you are airborne. Two pistols can immediately make you look like you belong in a John Woo film. To take good motion shots you'll want a matching shutter mode, and to drive slowly enough that there's no blur and you can stay safe.
Also cool are shots that show you perched on your bike looking out at the view whimsically as though thinking about all the awesome stuff you've just done. Anything with a helmet under one arm is generally cool too – particularly if you later Photoshop in an explosion behind you which is surprisingly easy to do.
For all photographs, try to get interesting angles and upshots that make each other look larger than life and more imposing. Again, study some shots from action films and see how they do it.
It might be technically lame, but being lame will never have looked so awesome before…
ABR guest blogger and author of this post, Leo Mollan, is an avid blogger who works for Total Motorcycle Accessories, online retailers of motorbike security accessories. In his spare time, he likes to race dirt bikes.