After spending thousands of miles riding through everything mother nature can throw at man and machine, I've come to the conclusion there is no need to be cold or wet while riding a motorcycle, whatever the time of year.
If I do suffer from the elements, it's because I've made the wrong gear choices (or I couldn't afford the right choices). It's taken me a few years to reach this conclusion but, after much trial and error, I've found the right combination of motorcycle clothing will keep me protected and comfortable in the saddle here in the UK no matter the weather.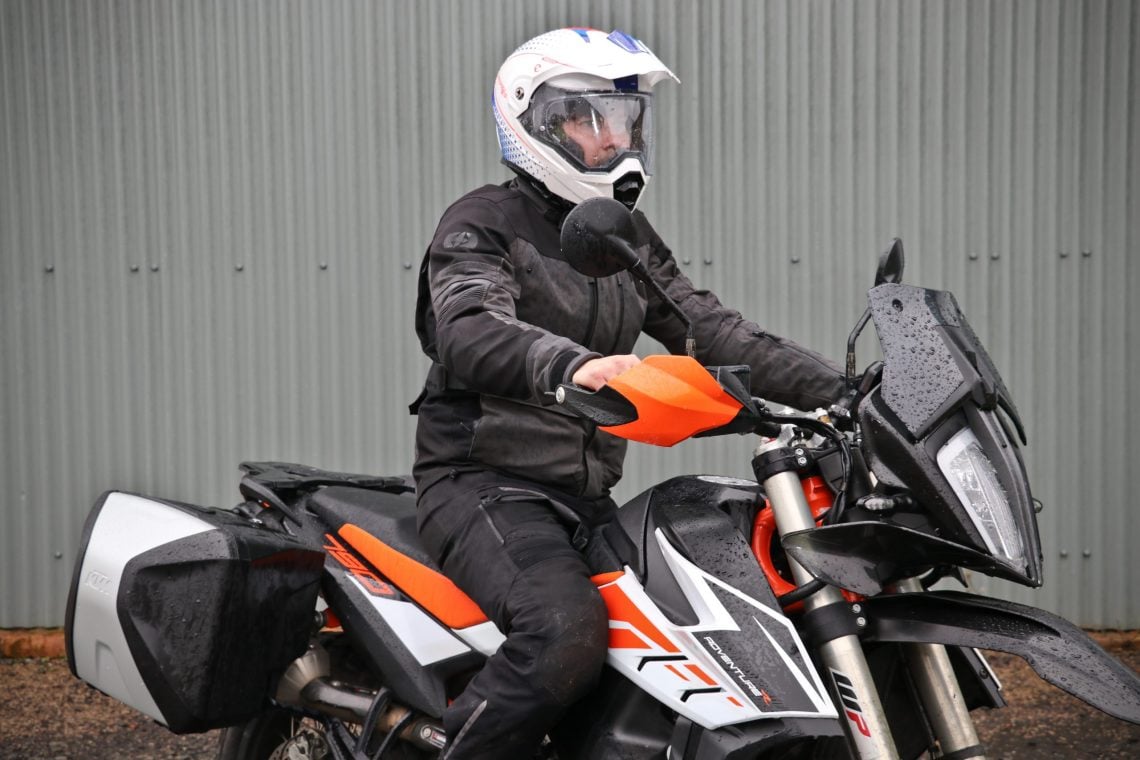 Four-season motorcycle suit
Four-season jackets and trousers are designed to help you do just this. Now, when I refer to a four-season suit, I'm talking about a jacket and trousers combination that will perform in the fourth season – winter. Ideally it will be waterproof, windproof, fit comfortably, and protect you if you have an accident. It should also be stylish and sold at a price that provides good value for money.
However, if like me you tend to wear the same jacket and trousers for most of the year, you should ideally be able to wear a four-season suit comfortably when the weather improves. This means it needs to have plenty of vents to allow cool air to flow around your body on those balmy summer rides.
Personally, I've never found a jacket and trousers combination that can perform at an optimal level in every season (although the REV'IT! suit that I've tested may prove the exception). For example, a heavy suit that helps keeps you insulated, warm and dry in cold temperatures will likely struggle to be the lightweight, cool summer jacket you're looking to tour the South of France in.
With this in mind, this group test focuses on the winter performance of the four-season suits we've tested, while keeping one eye on how comfortable they would be to wear in the warmer months.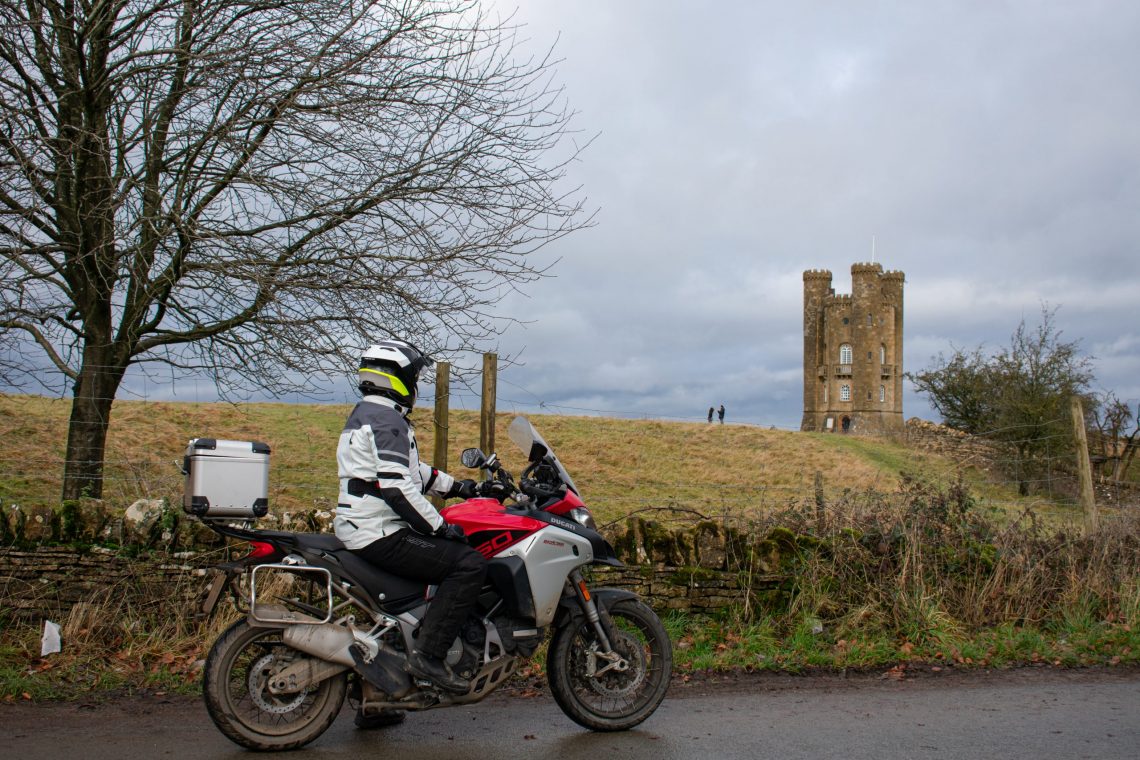 Waterproofing
The jackets and trousers we've tested break down into two groups – laminated suits and those that feature a three-layer system. There are pros and cons of each, but after riding in both, I've come to conclusion that laminated gear is by far the best option for general mixed riding such as commuting, weekend blasts and touring.
Laminated motorcycle clothing features a waterproof membrane, such as Gore-Tex, that is bonded to the textile material of your jacket, making it as near to waterproof and windproof as you can get. This means you don't need to faff around putting on separate waterproof layers under or over your jacket and trousers because you are already wearing one. Laminated suits are also usually sold with a removable thermal inner liner to help keep you warm.
A downside to laminated motorcycle gear is the fact it tends to allow less airflow to your body, which can result in you feeling hot when the ambient temperature rises. The simple way to solve this problem is to buy a jacket with plenty of vents to allow cool air to pass through, ideally with flaps that can be pinned back to help scoop up as much air as possible.
Despite claims from manufacturers about the breathable properties of materials such as Gore-Tex, in real world conditions the benefits are limited on a motorcycle. Adequate venting is far more important in the heat.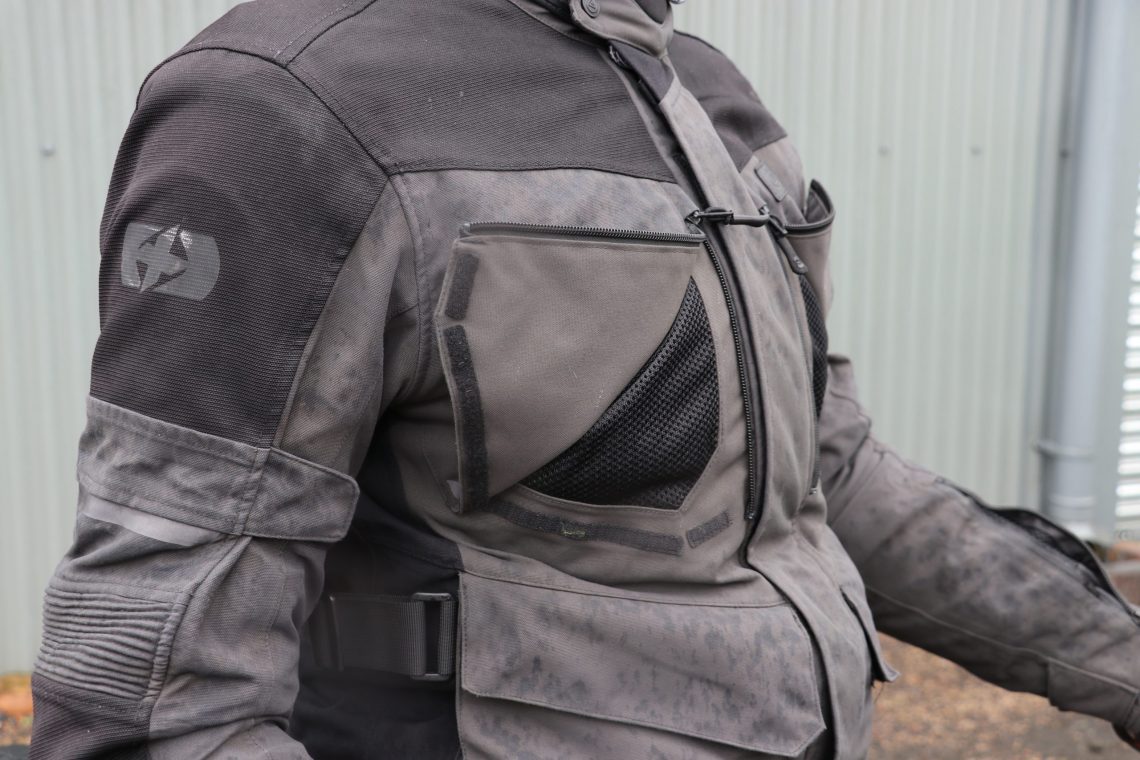 Waterproof layers
Unfortunately, due to higher manufacturing costs, laminated jackets and trousers are usually more expensive than the alternative – suits that feature the three-layer system.
A three-layer suit will come with an outer protective layer, a detachable waterproof mid layer, and a detachable thermal inner layer, which together make up the three layers. This is the Swiss army knife approach to motorcycle clothing because you can add or remove a layer to suit the conditions. Perfect, right? Not quite.
There are two main limitations to this system. Firstly, the textile material of your outer motorcycle jacket will not be waterproof, instead it will be the separate liner inside that keeps you dry. This means the outside of your jacket will soak up water when it rains and it won't be long before it becomes saturated and 'wets out'. This will make the jacket heavy and cold. Combine this with the wind chill of riding a bike at motorway speeds and you'll soon feel like you're sat in a fridge.
The second limitation of the three-layer system is related to venting. Your vents will be less effective because there is a waterproof and windproof layer under the them, greatly reducing the amount of cooling air that passes through.
You could simply remove the waterproof layer, but you'll have to stop by the side of the road and put it back on again when time it rains. By the time you've done this you'll probably be wet anyway. A much better solution is to buy a waterproof over jacket and keep to hand in a pannier or map pouch.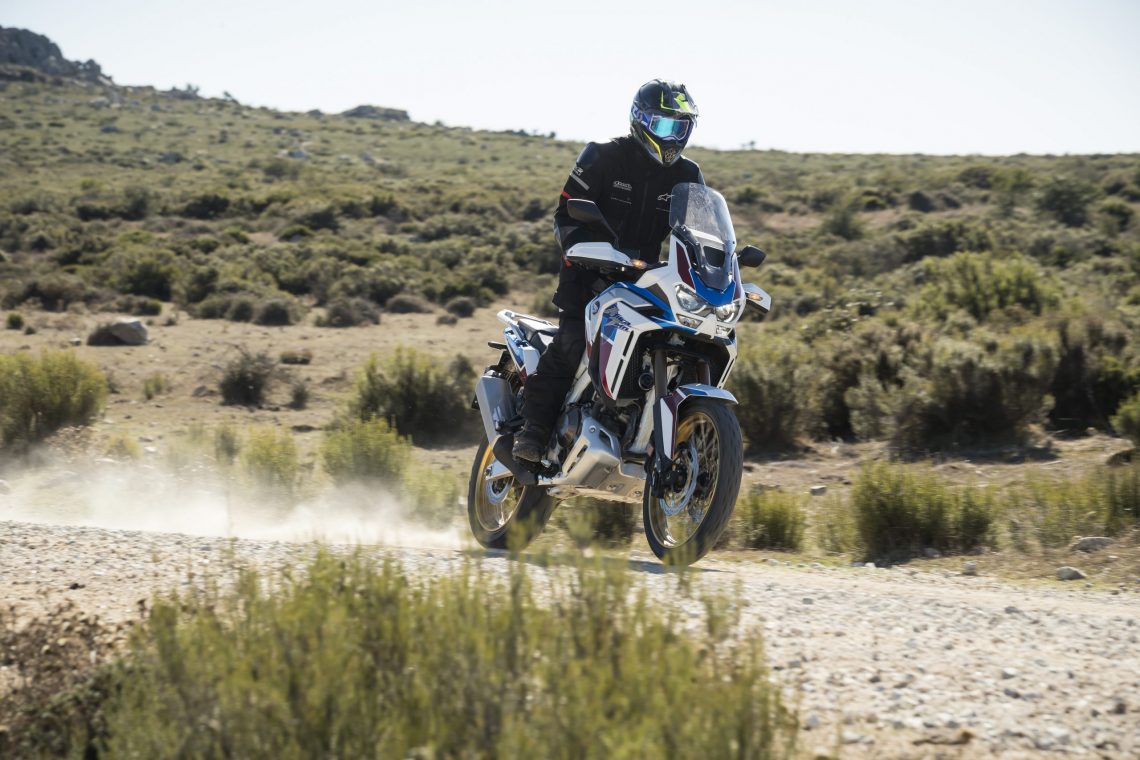 The fit of your suit
Whatever four-season suit you opt for, make sure it fits correctly by trying it on before you buy. In particular, make sure the jacket doesn't ride up and expose your back when reaching for the handlebars (this is why you'll see plenty of riders crouching on an imaginary bike in motorcycle clothing stores). Also ensure the trousers are the right length so that the knee armour sits over you knee when you're on the bike.
In terms of protection, your suit should be made from an abrasion resistant material that is reinforced in high-impact areas. It should also come with CE-approved armour on the elbows, shoulders and knees as a minimum. Back and chest protectors are also very welcome additions which aren't seen enough, even in high-end gear.
When buying a four-season suit, look for zips that are water resistant and feature a storm flap to stop rain seeping through. Also look for waterproof pockets so you can keep essentials like a phone and wallet to hand. A pet hate of mine are pockets on a jacket that zip up sideways, rather than horizontally.
This makes far too easy for your belongings to fall out if you forget to fasten the zip. I have a friend who did exactly this and he lost his house and garage keys on a motorway, resulting in expense and hassle at the end of a long day in the saddle.
Another thing to keep in mind is even the best four-season suit will not keep you protected from bad weather on its own during winter. You'll also need a good pair of gloves and boots, and I'd highly recommend investing in some heated gear for longer rides. However, choose the right jacket and trousers and you're well on the way to ensuring winter riding is a pleasure not a chore.
With  this in mind, we put nine four-season suits to the test from across the price range to discover which ones are worth spending your hard-earned cash on. Keep an eye on our website, as we'll shortly be revealing the top five performing suits from that test.