Not only is it a pipe dream of mine, but to travel the world by two-wheels is on the bucket list for most of the adventure bikers I've ever met. In fact, I can't think of any greater adventure than to stuff your life into your panniers and head for the open road. We spoke to motorcyclist Aaron Mitchell who did just that.
Aaron, 34 from Rochester, has just returned home from his solo round the world trip on his motorcycle named Penny. Penny is a beautiful 2002 Suzuki DRZ400s which he bought from eBay for around two-grand and modified for the trip. The epic 31,000-mile round the world journey took 16 months and has given Aaron a whole wealth of new experiences and fantastic memories (such as blowing up a Piñata packed full of fireworks with villagers in Guatemala!), which he'll treasure for life.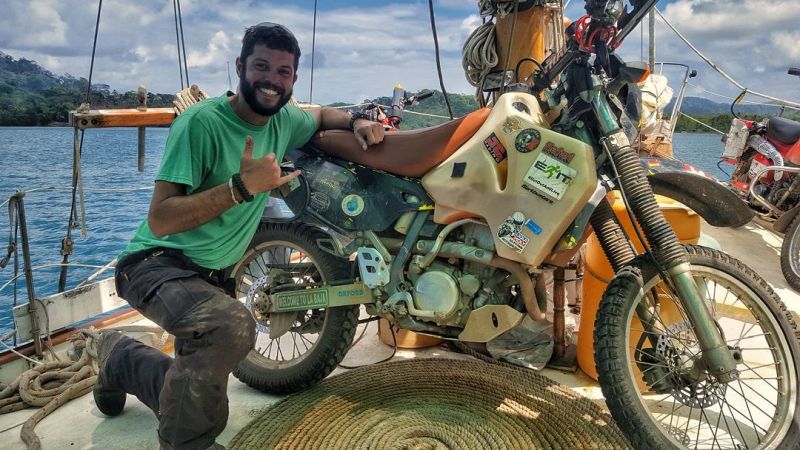 Aaron served in the British Army for many years from the age of 18. Being deployed to many fascinating countries such as Germany, Canada, Iraq, Afghanistan and Cyprus sparked his passion for adventure, which lead him to take a year out with his mate Zac to explore more of the world. Being an active lad, who enjoyed adventure sports such as climbing and snowboarding, he continued to find himself in a lot of cool and exciting places over the years.
>>> Check out 10 reasons why you should travel the world on a motorcycle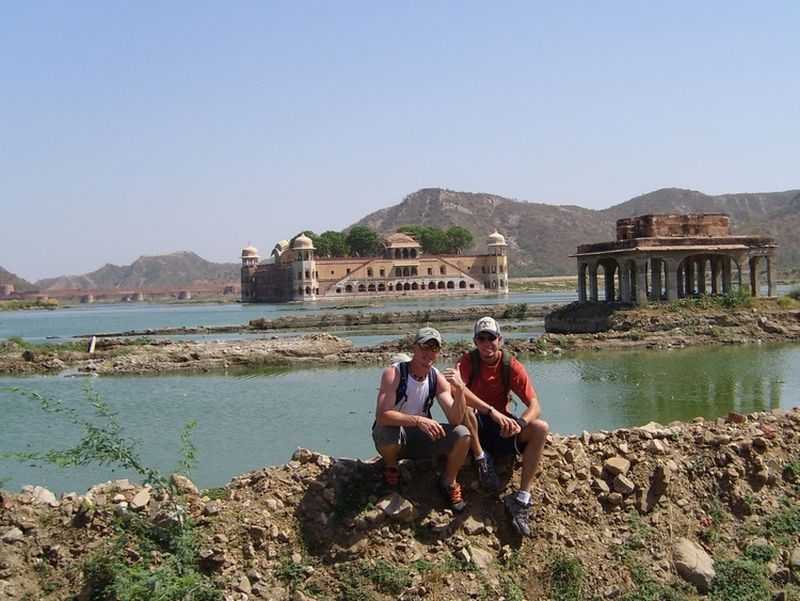 It wasn't until a few years ago that Aaron found an interest in motorcycling. In 2014, he set off on his first overseas motorcycle adventure in which he explored western Europe, wild camping in as many places as he could. He had an incredible time on the trip and it inspired him to take the plunge and plan a solo trip round the world by motorcycle. After working hard to save his pennies, Aaron quit his job to set off on his epic round the world journey in April 2016.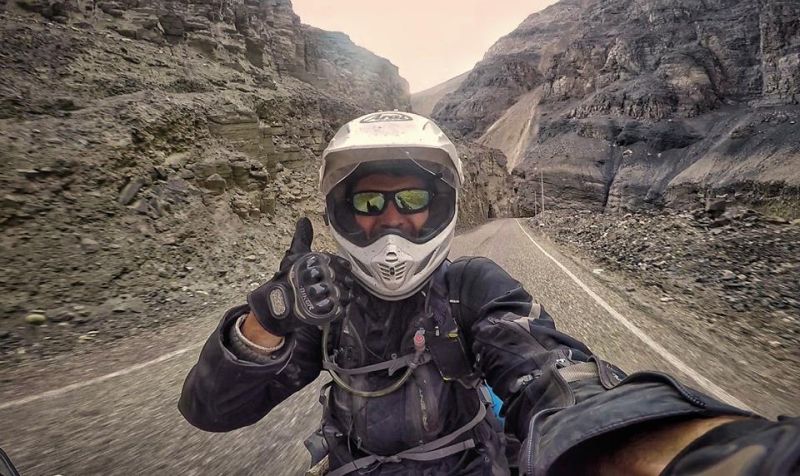 Heading off from the UK, Aaron rode through northern Europe visiting countries such as Germany and Poland as he travelled towards Russia. From Vladivostok, Russia he shipped the bike into Vancouver, Canada and worked his way down the western coast of America though Washington, California and San Diego. His route continued south, passing through Mexico, Central America and into Colombia.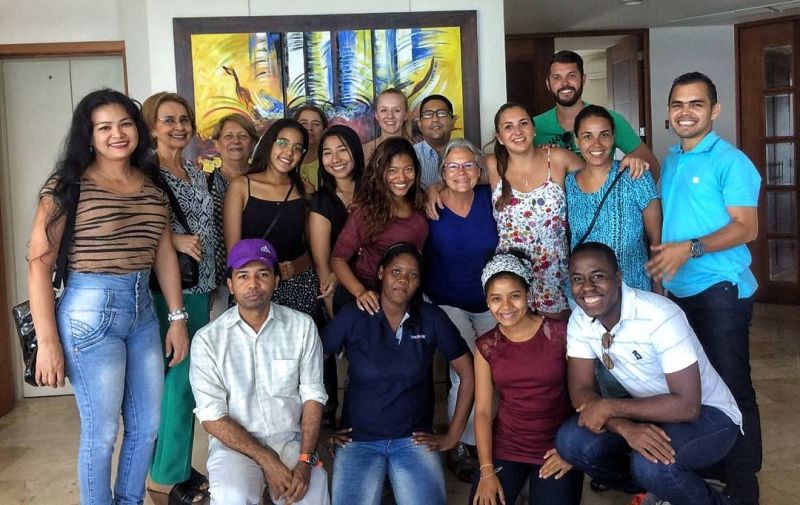 "I think Colombia was my favourite part of the trip," Aaron explained. "I spent three months there travelling around. It is still early days for tourism and still has that element of danger if you don't play things carefully. The people there are some of the friendliest I have met and the scenery is stunning," he continued. "Colombia has everything from mountains, jungles, deserts and beautiful coastlines – it should definitely be put on the list of countries to visit."
From Colombia, he continued south and explored Ecuador, Peru, Bolivia, Chile and finally, Argentina before he headed back to the UK – what an epic route, eh!? Over the 16 months of his journey, Aaron had some of the best moments of his life, but one of the funniest moments he remembers was, while staying in Guatemala, on New Year's Eve. "We blew up a rabbit Piñata that was packed full of cheap homemade fireworks, it certainly kept the village entertained," he said. "It was so funny, it looked like a scene out of a Harry Potter movie as we stood on a beach launching fireworks into the mouth of the rabbit to ignite the very crude fireworks inside."
>>> Why you need to try wild camping on your next motorcycle trip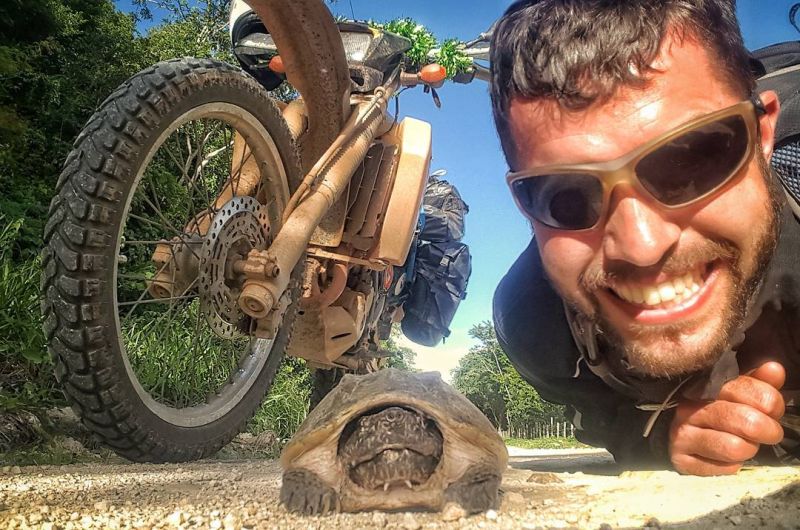 During his 16 months on the road, Aaron was lucky enough not to land in any serious problems or sticky situations. "You need to play things safe and be wary of your surroundings, but at the same time still have a good time and get stuck in," he explained. "I found that a good smile and making an effort with the language went down really went a long way with the locals."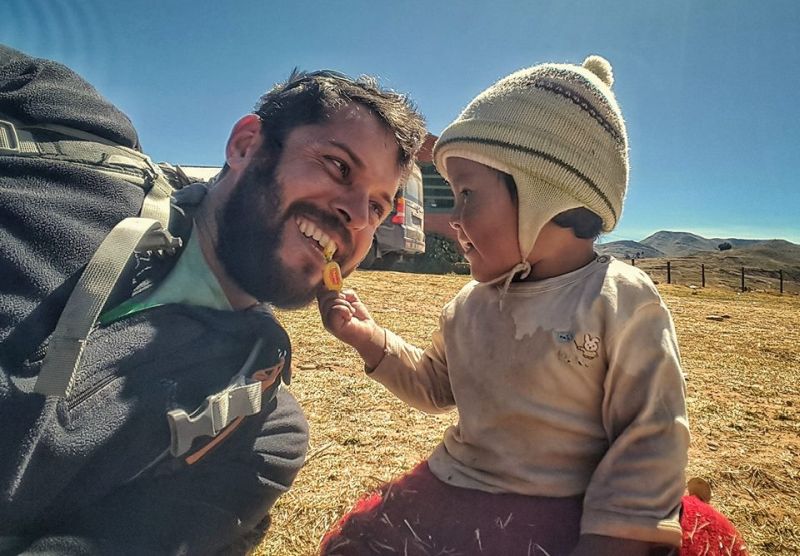 However, Aaron did have a slightly hairy moment while riding in Mongolia. "I got caught out on a deep patch of sand that threw me and the bike upside in the air. I landed on my head with the bike flipping over on top of me," he said. "It was a huge crash and I managed to walk away from it. It reminded me how serious a trip like this could be. I was days away from any real help and I dread to think what would have happened if anything serious had happened."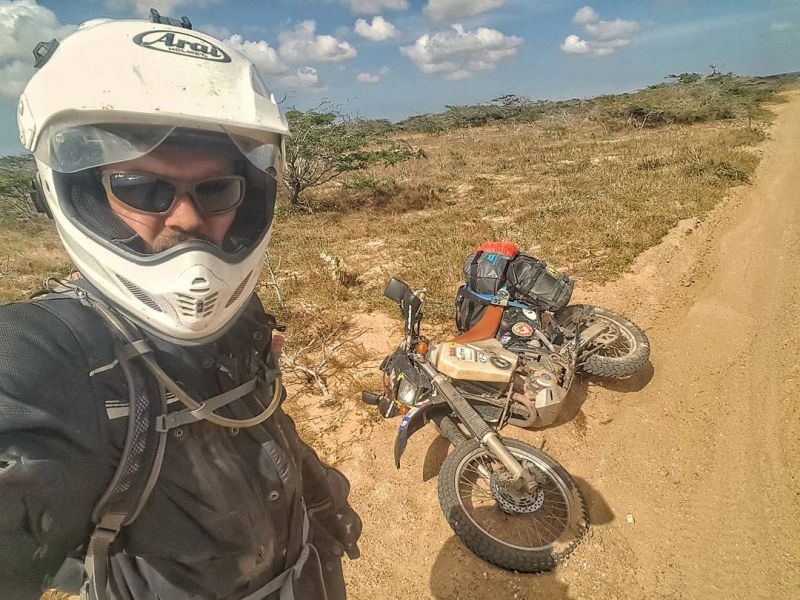 Finally, we asked Aaron if he has any advice for motorcyclists who would love to follow their dreams and set off on an epic journey like his. "One of the hardest parts of any trip is getting to the start line. After the moment you fully commit and put your plans into action, the rest of the trip just seems to fall into place," he explained. "You have to just go with the flow, there will always be good and bad days but just take what you can from each situation,"
>>> 10 reasons why your next motorcycle trip shouldn't be at home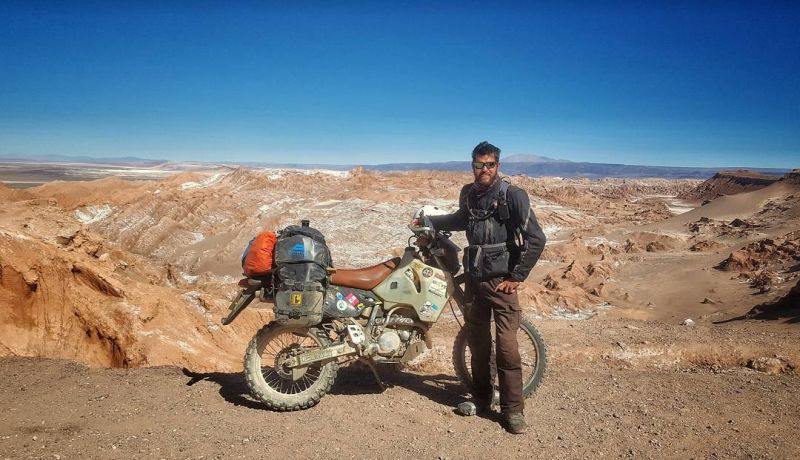 "It's a fantastic life experience for sure. I also understand that not everyone can just sell up and hit the road due to commitments, but if you're in a position to go and are wondering whether it's worth it, it is. Go!!!"
To catch up on more stories about Aaron's journey, head over to his website and check out his blog. You can also follow him on Facebook and Instagram.