SWM's intriguing new adventure bike is set to make its debut at Motorcycle Live this November ahead of its launch to UK dealers.
The SuperDual was initially expected to be hitting dealers by the end of summer, but circumstances have seen the model's arrival delayed.
According to SWM Sales Manager Craig Whitney, we are now likely to be looking at a few Euro 3 bikes arriving at the end of November, with full Euro 4 models being available in March.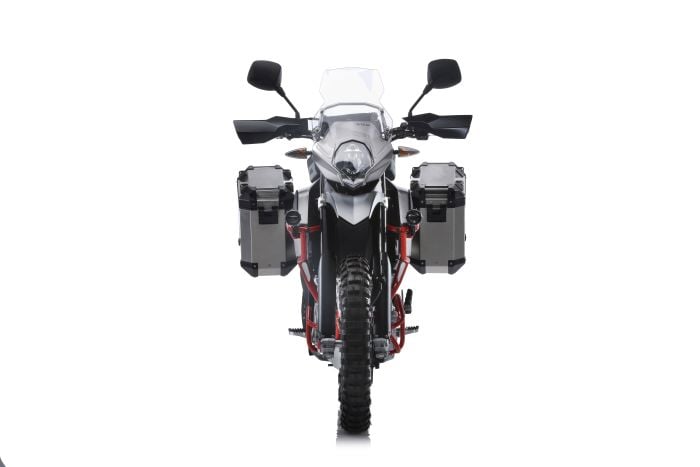 The motorcycle is based on the same platform as the firm's RS650R and much of the machine's mechanics are also drawn from the Husqvarna TE630.
The 600cc liquid-cooled, fuel-injected, single-cylinder engine is expected to pump out around 50bhp, which is by no means going to blow your socks off, but it will certainly pique the interest of those who have been calling for more middle-weight options.
>>> Find out more about the SWM SuperDual by clicking here
Initially, the bike was looking likely to retail at under £7,000, but SWM Sales Manager Craig Whitney has since said that "post-Brexit exchange woes mean it'll now likely be around £7-7,500".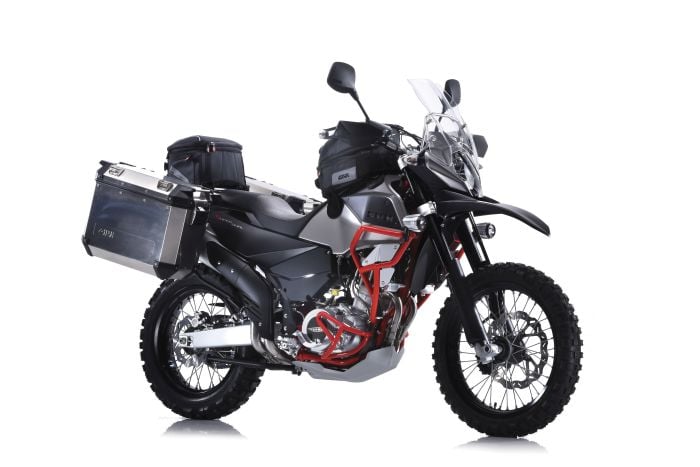 The model's appearance at Motorcycle Live this November will represent the first proper opportunity for the adventure motorcycling community to get up close and personal with the bike, and we're sure there is going to be a lot of interest.
Speaking to ABR back in April, Craig said: "There's so much interest in this model, if it translates into sales our dealers should be swamped! We've already taken dozens of advanced orders from dealerships, so when the factory starts production, we should have a good supply in the UK to meet demand."
The bike comes with a 19" front wheel and 17" wheel at the rear which, while potentially hampering off-road performance, will help offer better road manners. Plus, those looking for out and out off-road performance will be more likely to opt for SWM's more enduro-based RS650R model.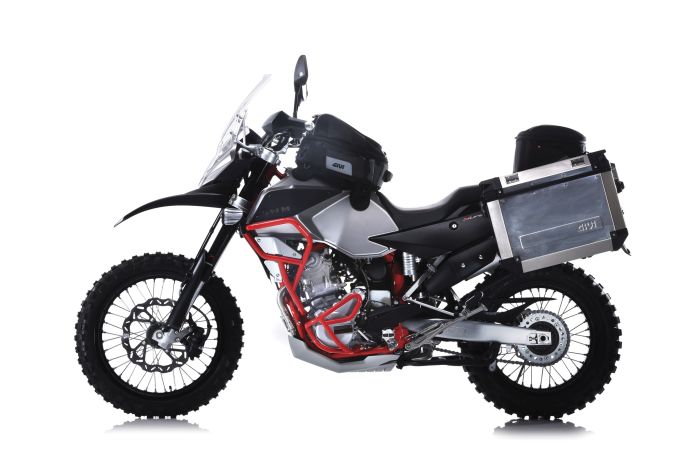 You can also expect to see Marzochi front forks and Sachs rear shock providing 210mm of travel at the front and 270mm at the rear. A 19L fuel tank will also be present and the seat height looks to be coming in at 890mm.
Additional features will also include a sump guard, crash bars, centre stand, rear rack and a cush drive. Keep your eye on the SWM SuperDual thread on the ABR forum for updates.
The SuperDual will be on show at Motorcycle Live from 19-27 November and tickets are available here.