Over the years, many motorcyclists have been searching for an adventure bike that's both comfortable for longer journeys and is manageable on the more gnarly off-road terrain. Honda's Africa Twin and KTM's 1090 Adventure R came very close to it, however, they're both packing the pounds weighing in at over 200kg. Ladies and gentleman, meet the SWM SuperDual…
The SWM SuperDual is a single-cylinder, four stroke adventure bike, which looks set to be the answer that these riders have been looking for. Manufactured in Milan, this 600cc Italian stallion is a genuine dual-purpose motorcycle that offers quality performance on both the asphalt and the dirt.
The bike was released earlier this year and, starting from just £7,599, was designed to be a less pricey alternative than the other mid-capacity adventure bikes available on the market. To see if it lived up to the hype, we gave the SWM a good blast around and reviewed it in ABR issue 41.
>>> Check out the SWM SuperDual full review
So, we've taken some time to collect our thoughts and digest our feelings on the bike. After some deliberation in the office, we've come up with the below five reasons of why we reckon you should check out the SWM SuperDual.
1. The SWM SuperDual gives you a hell of a lot of bike for your money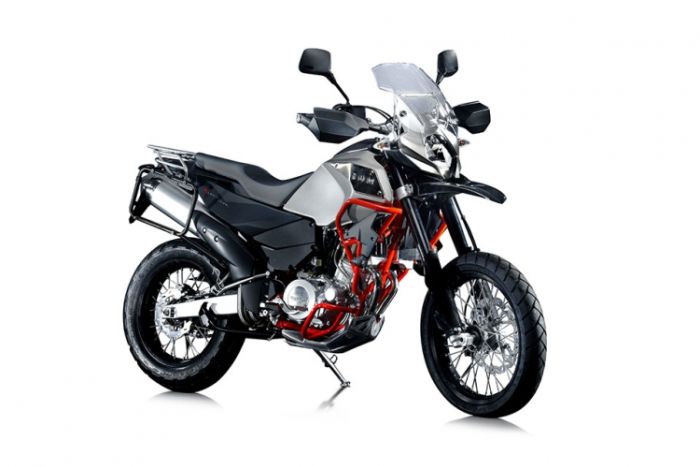 Where it might not be an all-singing all-dancing, do everything except make you a cuppa and wipe your arse kind of bike, the SWM SuperDual makes up in meaty mile-munching goodness. Prices for the bike start from just £7,599 and for parting with your hard earned cash for this Italian brute, you'll be rewarded with a refined, comfortable and well equipped bike that doesn't mind tearing up the miles on longer rides.
2. Straddle the SWM SuperDual with confidence at any size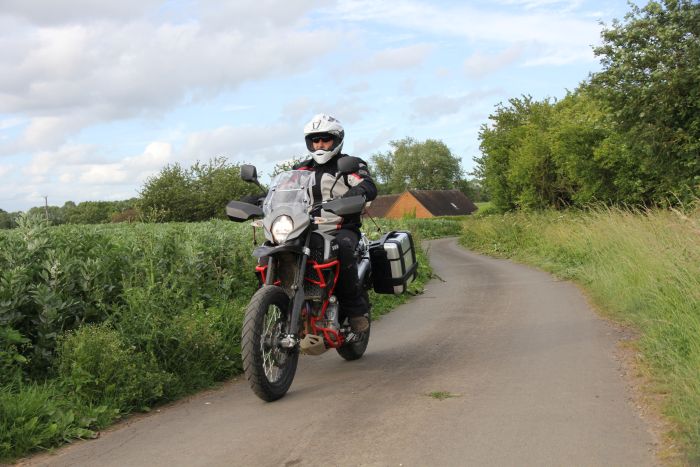 Okay, so if you're just about pushing five foot, you're not going be touching the floor on this beast, let alone getting your leg over. However, two of us in the ABR office gave straddling this machine a go. Conclusion? Due to the slim profile of the bike and the lowering of the suspension when under weight, both myself at 5'7 and Alun, at 6'2 could comfortably touch the ground, even with the 890mm seat. So, good news for all us shorter riders out there (I feel your pain brothers and sisters).
2. The SWM SuperDual is one sexy sounding bike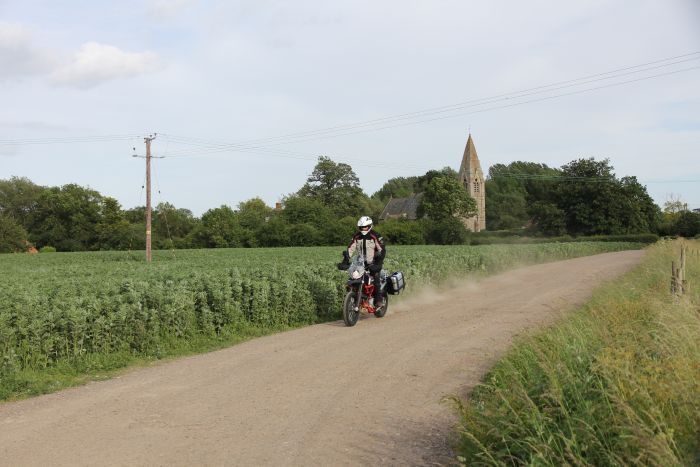 When you fire up the SuperDual for yourself, you'll get what we're banging on about. You'll find yourself pausing for a moment to sit and listen to its beautifully throaty roar. The sound of the big single piping through the dual exhausts is just wonderful – it does not let the SWM down.
3. Release the SWM SuperDual on sweeping roads and watch it shine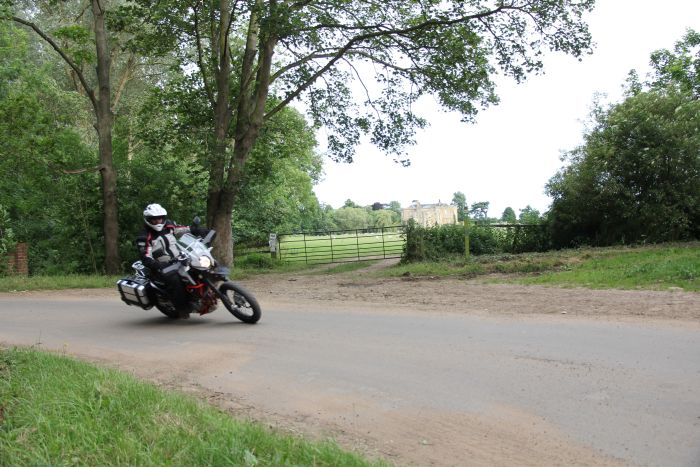 Yep, riding out of Stratford-Upon-Avon and into the countryside on the sweeping A roads, astride the SWM SuperDual, was a thing of beauty. The engine and smooth gear changing of the bike is bloody lovely, and its superb power output is ideally suited for vast and thrilling twisties. Also, overtaking was a doddle.
2. The SWM SuperDual is light on its toes and ready for off-road terrain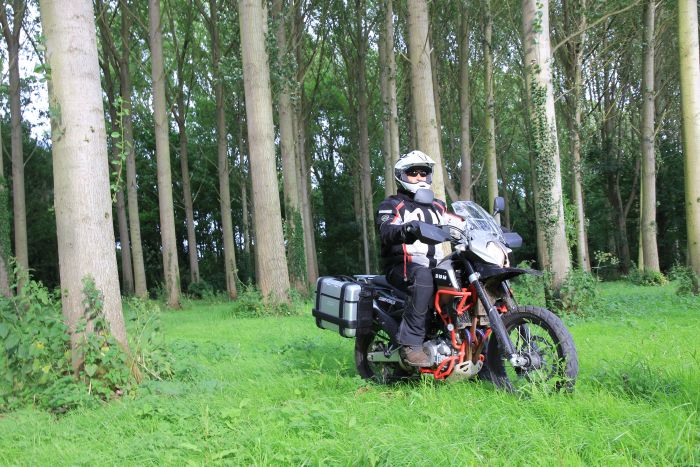 Because the bike is so light on its toes, weighing in at 169kg, you'll find that even trickier ground is made easy with its nimble handling. It's easy to manoeuvre and is highly responsive to rider input. In fact, the SuperDual is so unintimidating on off-road terrain, that even the novice and inexperienced riders among us would be hitting the trails like they'd never dreamed possible.
The SWM SuperDual would be a good dual-purpose option for average riders who are looking for a motorcycle that will be comfortable for long distances and manageable to ride on off-road terrain. We'd love to know your thoughts on the bike, let us know in the comments section below.