New spy shots of the rumoured Royal Enfield Himalayan have been leaked giving us the most comprehensive look yet at the machine as it sits on the production line.
The photos that were leaked on the Royal Enfield Bullet Club Facebook page are the second set to hit the surface this summer after the previous spy shots that we reported on back in July.
Reports on the internet suggest that Royal Enfield have trademarked the "Himalayan" name for their motorcycle and that the engine is believed to be in its final stages of testing. If these photos are anything to go by it certainly looks like an official statement and/or reveal won't be too far away.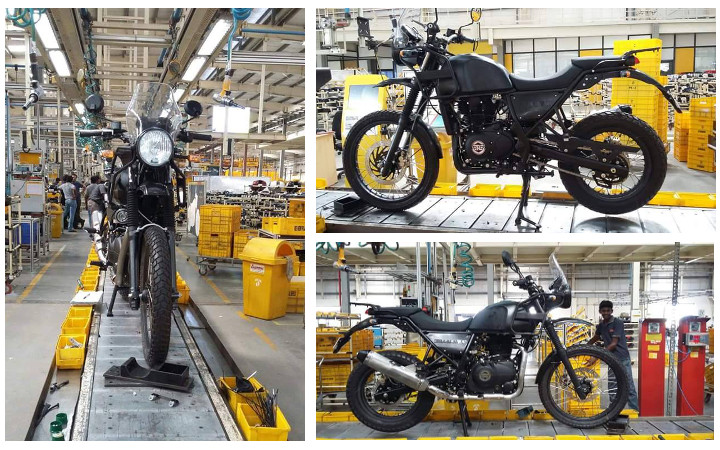 Details of the new machine are yet to be confirmed but it is thought that it will come with a 410cc, single-cylinder, fuel-injected engine. It is also alleged that the Himalayan will come with between 24-30bhp.
As was deduced from earlier photos, the Himalayan looks slick in black, has mud guards both front and back, spoked wheels, high ground clearance, a basic dash and pannier racks. With an expected retail price of £2,500 in India, could this motorcycle be an ideal option for budget-conscious, technology-wary adventure bike enthusiasts?
With Royal Enfield planning to increase production by roughly 150,000 units a year, it's a fair assumption that the Himalayan is to play an important role. While it won't be competing with larger capacity machines such as the BMW R1200GS, it is likely to be vital to Royal Enfield's plans to make ground in the middleweight markets.
Want to make sure you are kept up to date with all the latest adventure bike features and reviews? Click here to find out how you can get your hands on all new issues and the complete back catalogue of Adventure Bike Rider magazine.