The Motorcycle Industry Association (MCIA) has accused the London Mayor, Sadiq Khan, of putting hundreds of motorcyclists and scooter riders' lives at risk by failing to recognise them properly in his new 2018 transport strategy for London.
In the new transport strategy, titled Transport for London, the MCIA believes the Mayor has jeopardised the safety of riders' lives with the introduction of reduced lane widths to accommodate cycle lanes, which has made filtering on two-wheeled vehicles more dangerous for riders.
In addition to this, many are outraged that the Mayor has decided to give all motorcycles and scooters (registered before 2007) the same congestion charges given to cars, taxis and construction traffic. Regardless of the fact that two-wheelers significantly reduce congestion in London, take up much less road space and are less damaging to air quality. Just to be clear, this will mean a £12.50 per day for riders in London from April 2019. Madness.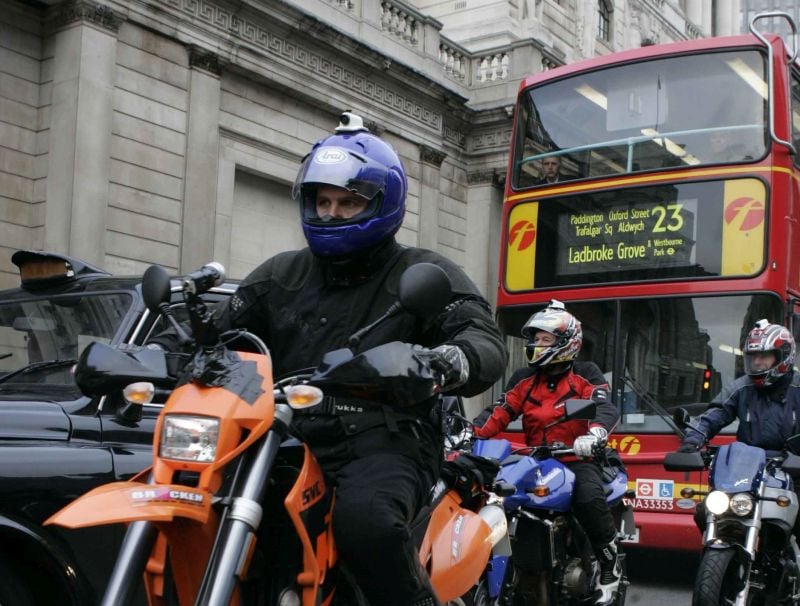 Photo: MCIA
When Sadiq Khan was campaigning to be elected as London Mayor, he assured Londoners and riders that voted for him, that he would enable motorcyclists to play their part in delivering a less congested road network. However, it seems since being elected, Khan has failed to deliver this promise.
CEO of the MCIA, Tony Campbell said: "The Mayor clearly has his own agenda around motorcycles and scooters, which was not made clear to the riders who elected him following his promise to champion their contribution to reducing London's congestion. At a recent meeting with the MCIA, the Mayor said that he agreed powered two wheelers had an important part to play. In doing so, he also agreed to review his transport strategy, taking into account the feedback he had received during the consultation period.
"To quote Mr Khan: "I have read through the industry's response to my transport policy document and can say I agree with most of what you are saying, not all but most." Given this statement, it is more than disappointing that the Mayor has decided to yet again ignore what is clear common sense for transport policy.
"The MCIA strongly urges the Mayor to take another look at his plans to not only fulfil his pre-election commitment to rider and London voters, but also to honour his words at the recent meeting with MCIA."
The heat has also been rising between the Mayor and the MCIA recently, as Mr Khan urged manufacturers to help clamp down on motorcycle theft. However, the MCIA CEO delivered the perfect response to his comments.
To take a look at the transport strategy for 2017, head over to the Transport for London website. You can also take a look at the MCIA's full report regarding the situation on the MCIA website.
I'd love to know your thoughts on the Mayor's new transport strategy. Post your thoughts in the comments section below.