Adventure bikers eagerly anticipating the latest instalment of Ewan McGregor and Charley Boorman's globetrotting Long Way… series will need to turn to Apple TV+ to watch their heroes in action.
The Long Way Up, which will see Ewan and Charley ride from the tip of South America to Los Angeles, has been shrouded in secrecy since news first broke that the duo would be reuniting for a long-distance journey on two wheels once again.
And, while the exact details of the trip are still vague, we can now reveal that the show will premiere globally on Apple TV+ on Friday, September 18 with the first three episodes ready to watch instantly, with new episodes aired weekly after the premiere.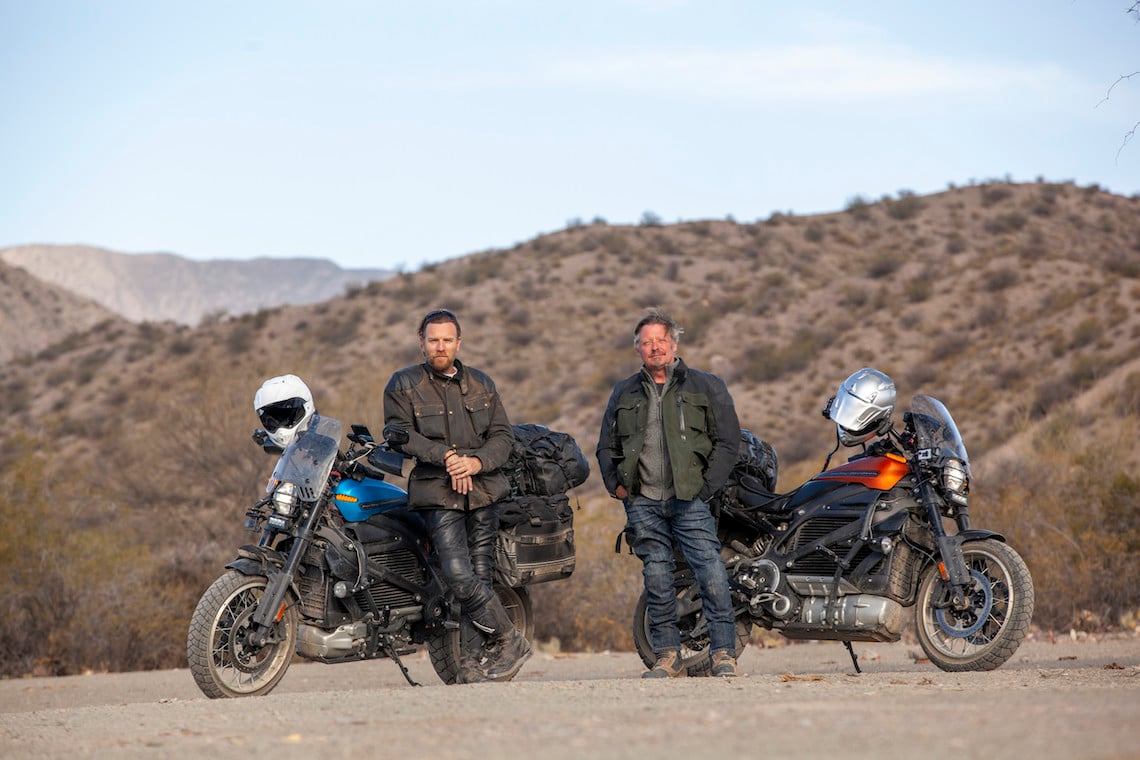 Covering 13,000 miles over 100 days, across 16 borders and 13 countries, it sounds like an epic adventure. Newly released press images show the pair on their dusty, well-travelled Harley Davidson Livewire motorcycles in all their glory for the first time.
Ewan and Charley's previous outings, Long Way Round and Long Way Down, became worldwide hits as viewers tuned in to watch the pair ride around the world, followed by a journey down the length of Africa. The shows propelled long-distance motorcycling into the mainstream and gave a healthy boost to sales of the large capacity BMW GS Adventure bikes they rode.
However, the choice of a niche television streaming service isn't the only way the pair have diverged from the winning formula of the original shows. Instead of riding a pair of BMW R 1250 GS Adventure bikes as many people expected, both Ewan and Charley completed their journey through South and Central America to Los Angeles on electric Harley-Davidson Livewire motorcycles.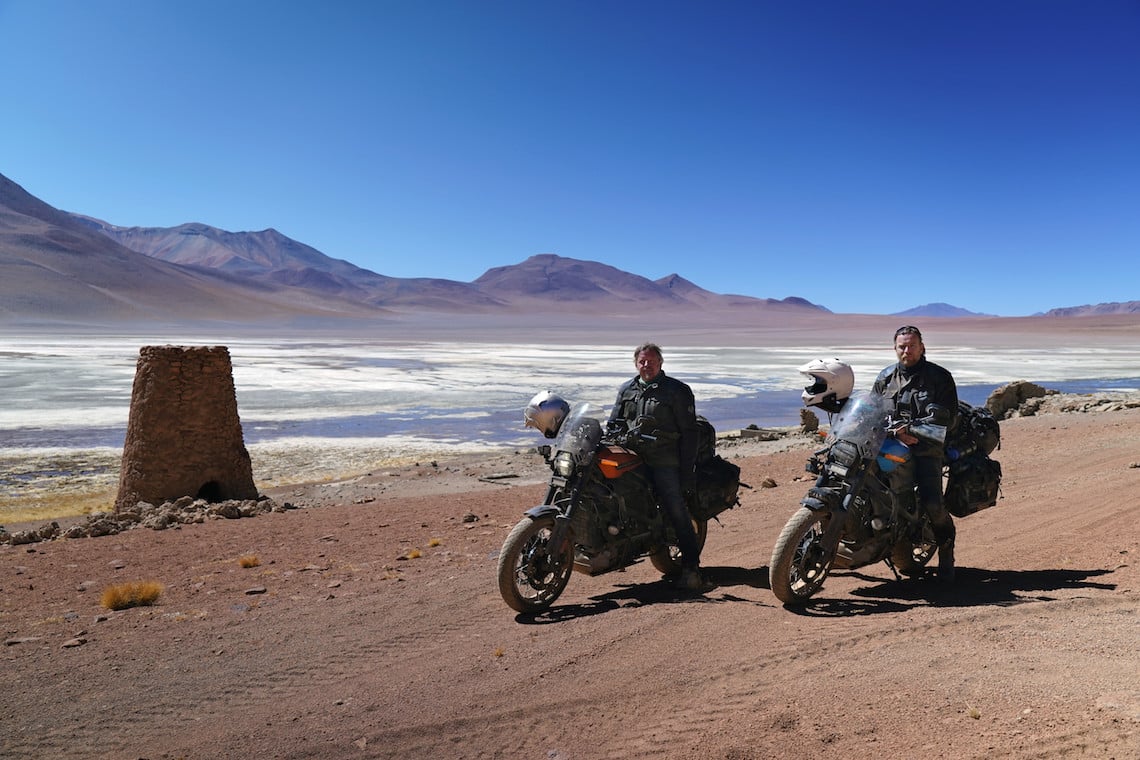 Ewan explained the thinking behind joining the electric revolution on the Long Way Up was to "be part of a new wave of transportation." The Hollywood star also explained, during an interview on The Tonight Show Starring Jimmy Fallon, that he resorted to knocking on people's doors to ask to plug his bike's in when the battery ran low, as well as holding on to passing cars when the charge depleted.
https://www.youtube.com/watch?v=LIytmXPQJaM&feature=emb_logo
And, while an electric bike wouldn't be my personal choice of transport for a long-distance motorcycle journey, I'm fascinated to see how the Livewire fares, and I can't wait to watch Ewan and Charley in action once again. I've even started humming the famous theme tune in anticipation.
Tell the world that you're an adventure bike rider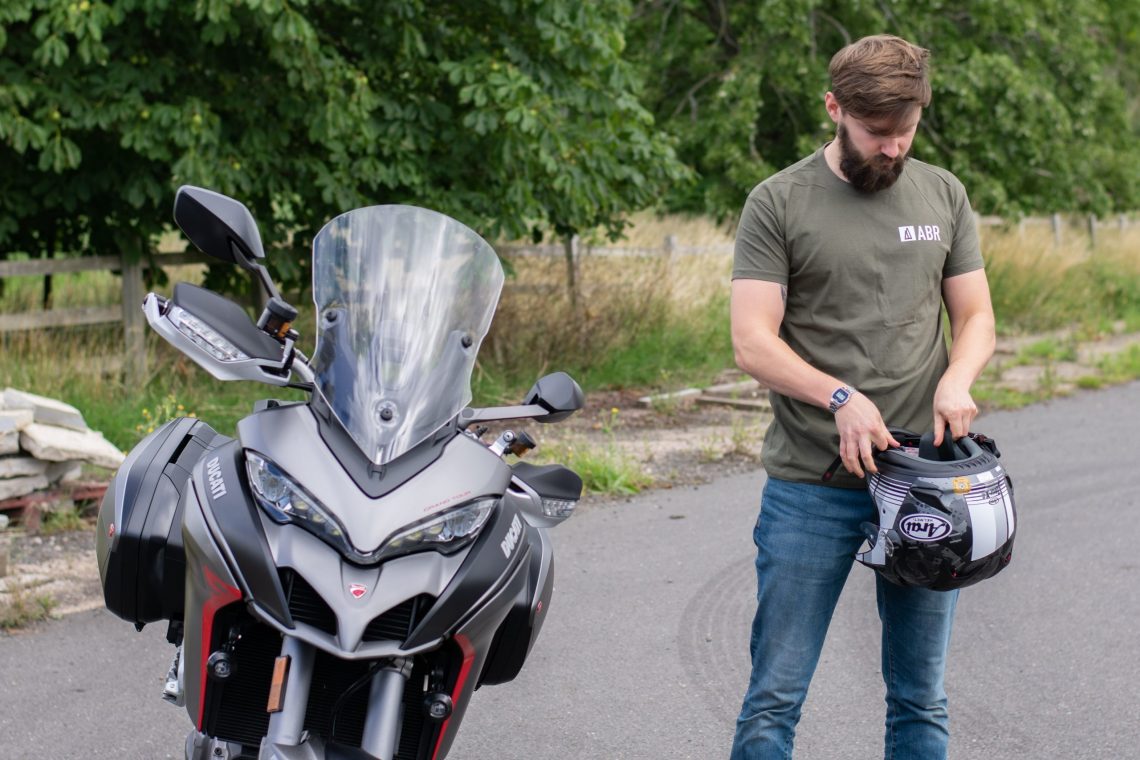 You don't need to ride the long way round to tell the world that you're an adventure bike rider with our ABR T-shirts.
We thought it was about time someone made a t-shirt that focuses on the simple pleasures of exploring the world by bike, so we took matters into our own hands.
Available in four colours, this stylish get-up is the perfect way to tell the world that you're an adventure biker through and through.
We only have a limited amount in stock and they're selling out quickly, so click here to get your own ABR  t-shirt today.