Ewan McGregor, who is probably best known to adventure bikers for his double act with Charley Boorman in the television series Long Way Round and its sequel, Long Way Down, has made headlines this week after doing a no-show on Good Morning Britain.
McGregor, who tweeted on the morning of his interview, explained he refused to appear on Good Morning Britain alongside Piers Morgan after his comments on the Women's March that happened across the globe in defence of women's rights.
Piers had said about the march, 'for every woman who marches with good intent, there are women who I would categorise as rabid feminists who don't like men very much.'
And Ewan was having none of it, as is clear in his tweet.

The cancellation sent Piers into an outbreak of insulting tweets.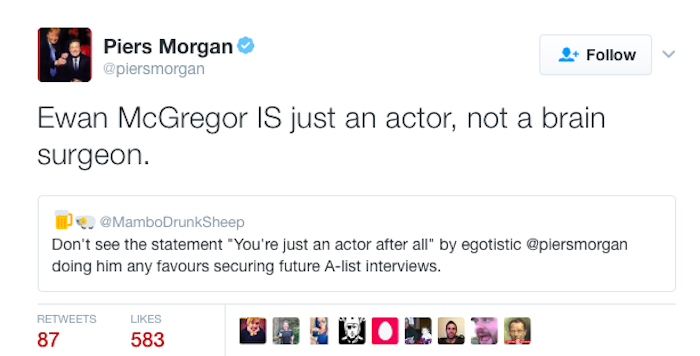 Piers later published an article with the Daily Mail, headlined 'Women's rights hero Ewan McGregor is a child rapist loving hypocrite who hates free speech.'

He has also continued the debate on GMB, stating Ewan should have appeared on the show to defend his opinions. The Long Way Round star has remained quiet since his first tweet.
Intro photo: Edinburgh International Film Festival