While it's always satisfying to bag a bargain and save some cash, sometimes in life, you get what your pay for.
This is especially true when it comes to motorcycle gear. Trust me, I know because budget buys were all I could afford in my early motorcycling years.
Sure, I managed to hunt out some decent gear at a reasonable prices, but I also spent plenty of time feeling cold and wet in the saddle during winter journeys, or stiflingly hot on summer tours due to a lack of quality or features.
So, when the opportunity presented itself to ride with Klim's Kodiak touring jacket a year ago, I was excited to see just what you get when you splash out on a top-end touring jacket.
From the highs of summer greenlaning adventures to the freezing lows of snowy commutes, I've put it to the test in just about every scenario an adventure biker could think of over the past year. Here's how it performed.
Klim Kodiak touring jacket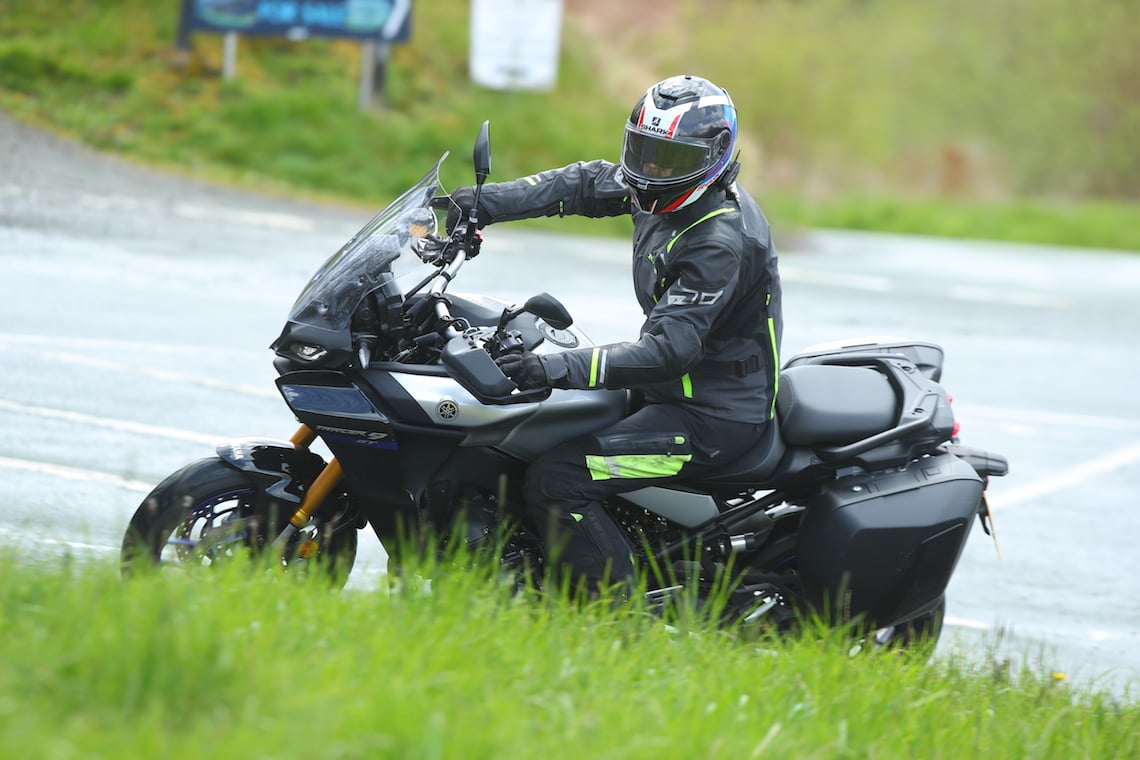 First up, let's address the elephant in the room.
At £1,299.99, the Kodiak costs more than I spent on my first motorcycle. In fact, throw in the trousers at £749.99 and the entire ensemble costs more than my first and second bikes, combined.
To put it simply, the Kodiak jacket comes at a premium price, so it needs to perform exceptionally well to justify it.
That approach won't be for everyone, and if that revelation has left you requiring smelling salts, then it's probably not the one for you. But, if instead you're wondering 'is it worth it?', then you'll want to read on.
Looks, fit, and protection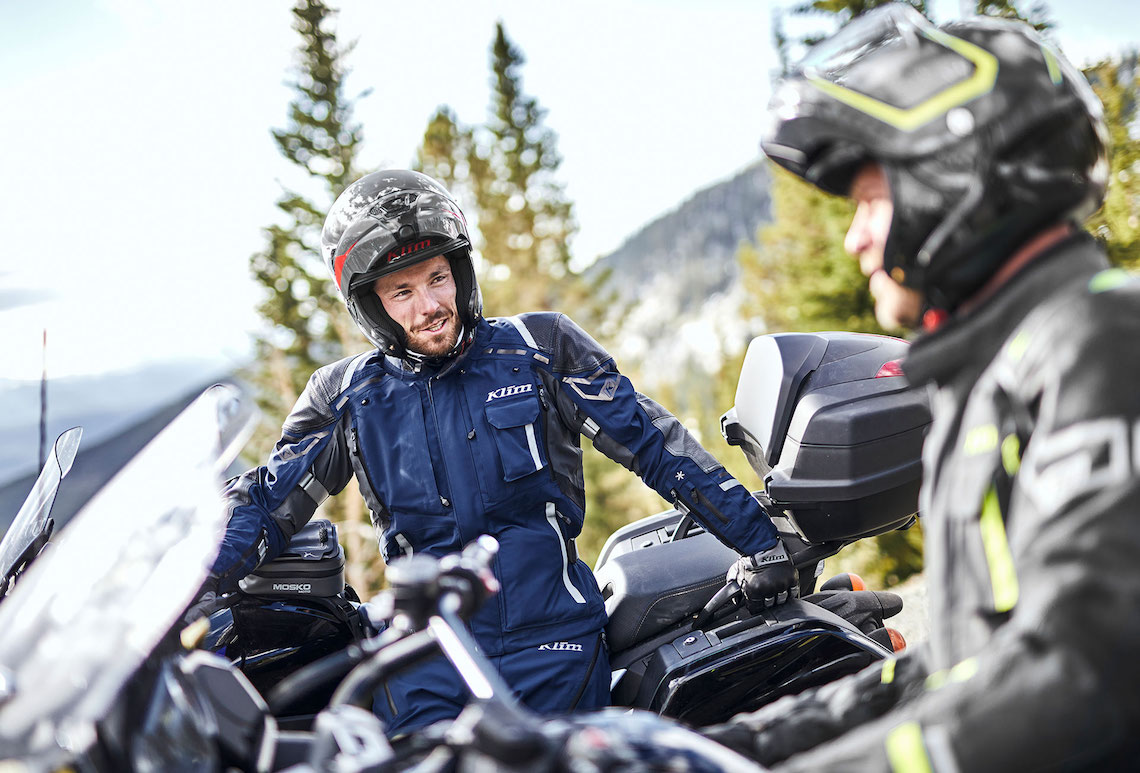 The Kodiak certainly looks the part. There are three colours to choose from (black, navy, and grey) and are all subtly stylish, with a look that evokes road touring rather than hardcore adventures.
On the grey jacket I've been wearing, fluorescent yellow trim and reflective silver sections increase visibility to other road users, while perforated goat leather patches at the shoulders and elbows add a classy touch (while also helping to keep me safe, but more on that later).
The fit was perfect for my 6′ frame straight out of the box, with a slim design that's designed to minimise flapping fabric as you blast along the highway. If it's not quite right, adjustment straps at the forearms, biceps, and waist help to tailor the fit. The cuffs, which are easy to slide gauntlet gloves underneath, also feature velcro straps to stop wind from getting in, and there's an elasticated hem.
All in all, the Kodiak has proved a very comfortable jacket to wear for long days in the saddle. However, it is quite weighty. There's a reason for that though and it seems like a fair compromise, as Klim has packed a huge amount of protection into the jacket.
D30 level 2 armour can be found at the elbows, shoulders, and back to provide impact protection in an off, while there are also two chest protectors included and a kidney belt. Kidney belts aren't quite what they sound like; rather than protecting your kidneys they instead provide support to your lower back and core, which makes them perfect for long days touring in the saddle.
Those goat leather patches at the key impact zones of the shoulder and elbow will also help with abrasion resistance in a slide, rounding off the most comprehensive bill of protection I've seen on a road-focused touring jacket to date.
I've had a couple of light falls on greenlanes and emerged unscathed thanks to the armour, but I'm pleased to say I've not called the Kodiak into action yet at speed on the road. Nevertheless, it's reassuring to know the substantial protection is there and that Klim hasn't scrimped  when it comes to rider safety.
How does it perform in the saddle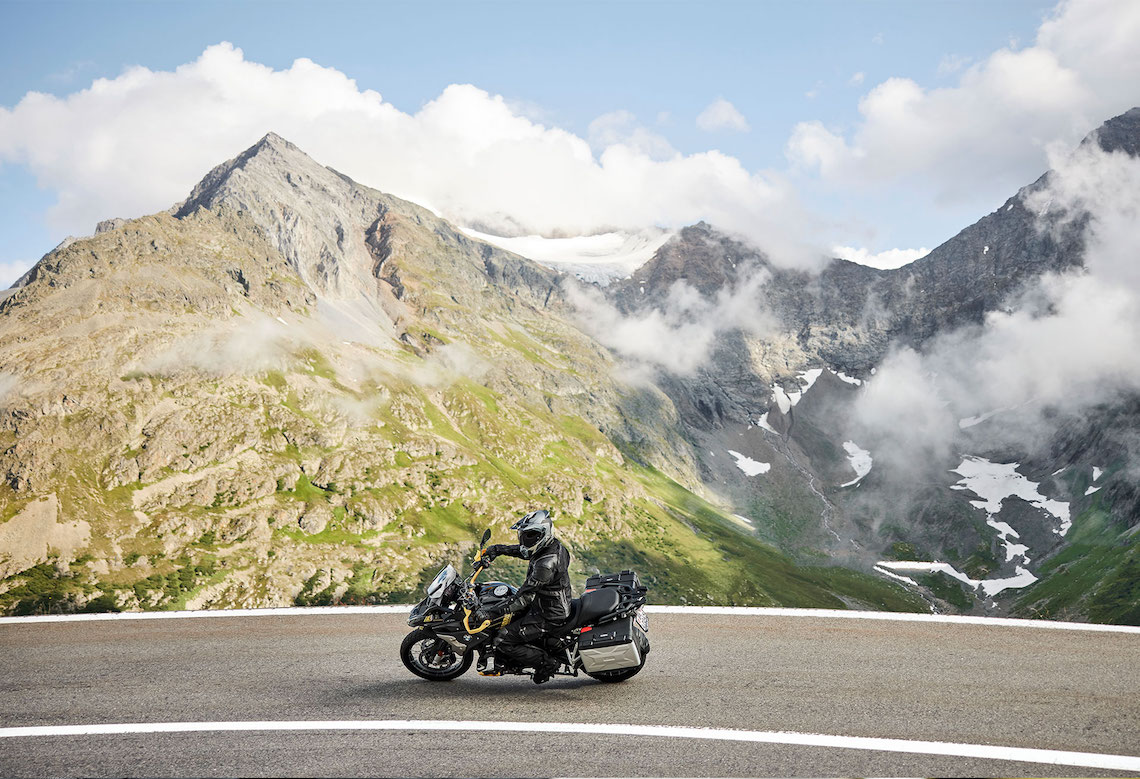 I've worn the Kodiak for the best part of a year and it has performed seriously well in just about everything the British weather could throw at it.
Starting with conditions that bikers actually enjoy riding through, the Kodiak has kept me cool in hot weather. Zippable vents at the cuffs and biceps are very effective and allow for plenty of airflow up through the sleeves, a notoriously sweaty area. Meanwhile, two chest zips and two rear exhaust vents also allow air to pass around my torso.
The collar also opens up and can be hooked at the shoulders to allow air to freely hit my chest, which has proven a lifesaver in heatwave temperatures. It'll never offer the same ventilation as a mesh summer jacket, but when you consider how the Kodiak excels in bad weather, it's very capable when the mercury rises.
And boy, does it do well when the weather turns. When I zip up those vents and fix the removable storm collar I'm protected behind a three-layer laminated Gore-Tex Pro shell that's waterproof and windproof. I'm yet to feel a hint of damp after a year, despite riding through some biblical rainstorms with it on.
If that's not enough, Klim includes its goose down mid-layer (this is no zip in liner but a fully fledged piece of technical clothing that retails at £230 on its own) to provide winter warmth. It's a combination that has kept me toasty into the depths of January, an impressive feat that justifies that initial cost.
The Klim Kodiak is a genuine four-season jacket and has coped with everything I've thrown at it, including winter rides, sunny days, and touring monsoons. Aside from weatherproofing, there are also plenty of features that also make life easier in the saddle.
There's a ton of storage, with eleven pockets distributed around the jacket. There are five inside (including a hidden one for valuables like passports), three on the outside chest (including one for a tracker/radio), two hand warmer pockets, and a small ID/emergency information pocket on the left wrist, ideal for quick access at a toll booth.
It may seem like overkill, particularly as I travel light, but it's nice to have the option. I would prefer it if the handwarmer pockets were top opening instead of side opening though, to stop me panicking about things falling out if I forget to zip them up.
Longevity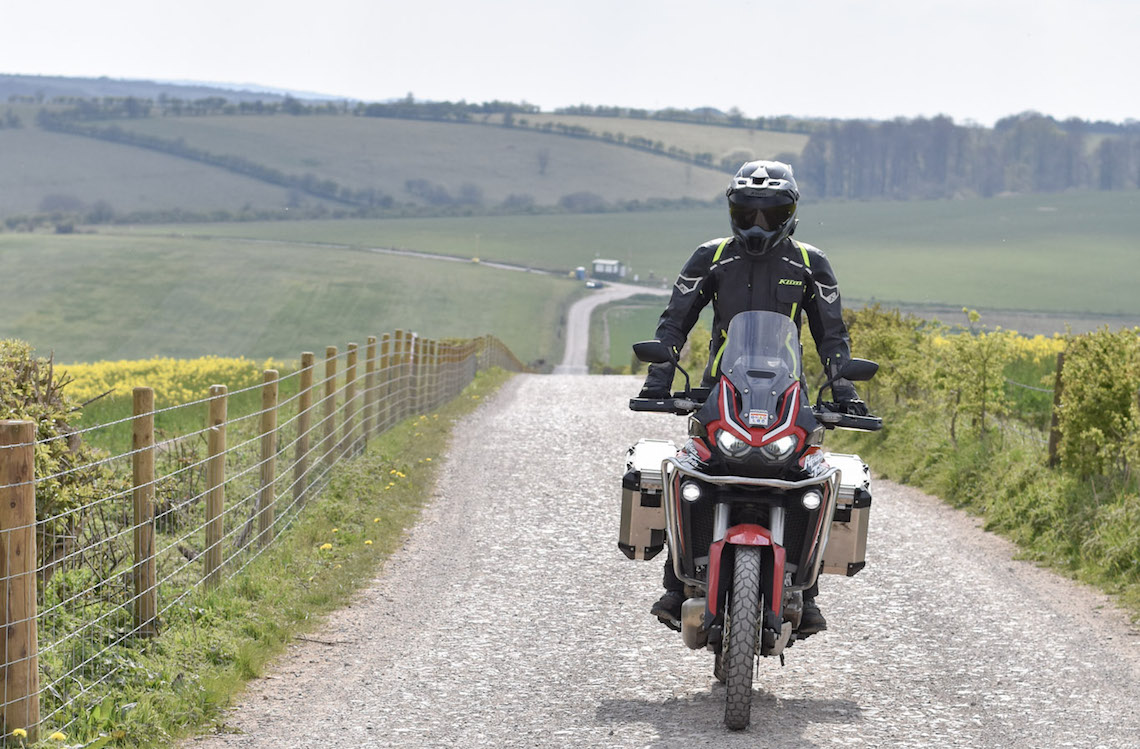 Finally, there's the question of longevity. After a year now (which is a fraction of the time would-be buyers will hope theirs last for, I know) everything points towards it lasting for a very long time indeed. Even after a year of intense use, it's in superb condition.
The velcro fastenings are as sticky as the day they came out of the box, and the textile outer and leather patches are pristine. Even the fluorescent yellow sections, which typically attract dirt like a bright bulb to a moth, have only seen a tiny bit of darkening.
I'll hold my hands up and say that I'm no obsessive cleaner either, the Kodiak has just aged like Jennifer Aniston.
The GORE-TEX waterproofing has also held out, with the added peace of mind that the entire jacket is covered by the brand's lifetime warranty should anything go wrong on that front.
It's here that the Kodiak really starts to justify that price.
I've owned £300 jackets that have endured two years of hard use before finally giving up the ghost, so roughly an outlay of £150 a year. If the Kodiak keeps going for eight, then it's providing similar value. Keep it going for 10 years and suddenly you're in bargain territory. Okay, a step too far perhaps, but you get the picture.
Klim Kodiak touring jacket: Conclusion
So, is the Klim Kodiak worth the money? To put it simply, yes it is.
To justify that price it has to perform better than 99% of the four-season touring jackets out there, and it does. It looks great, the fit is perfect, the protection is comprehensive, and it copes with every weather forecast a rider could experience in the UK. Plus, after a year of regular riding it's still pristine, which bodes well for the future.
If you've got the money, you'll be making one heck of an investment. And if you don't, well, perhaps you have a kidney you could sell?
Find out more about the Klim Kodiak jacket on the brand's website today here.