£199 | www.ridejohndoe.com
John Doe is an American brand that's relatively new to the UK and we came across them when we stumbled upon their stand at the MCN Motorcycle Show in London. Immediately we were taken in by the attractive look of the company's jeans and for test in this issue we have the Kamikaze Jeans which feature a full Kevlar lining as well as a DWR treated denim to keep you protected from both the tarmac and the rain.
Where other motorcycle jeans might be on the uncomfortable side of things, the Kamikaze Jeans are perhaps the most comfortable lined trousers I've slipped into. While the Kevlar runs throughout the garment there's also a very soft mesh lining that sits nicely against the skin, this help wick sweat away from the skin, perfect for hot weather riding. To provide protection in case you get caught in a shower the outer is coated with a DWR that'll help bead water on the surface rather than allowing it to soak into the material. This works well and it'll keep you dry in a short and light period of rain, but it's still worth packing a pair of over trousers if you're expecting precipitation.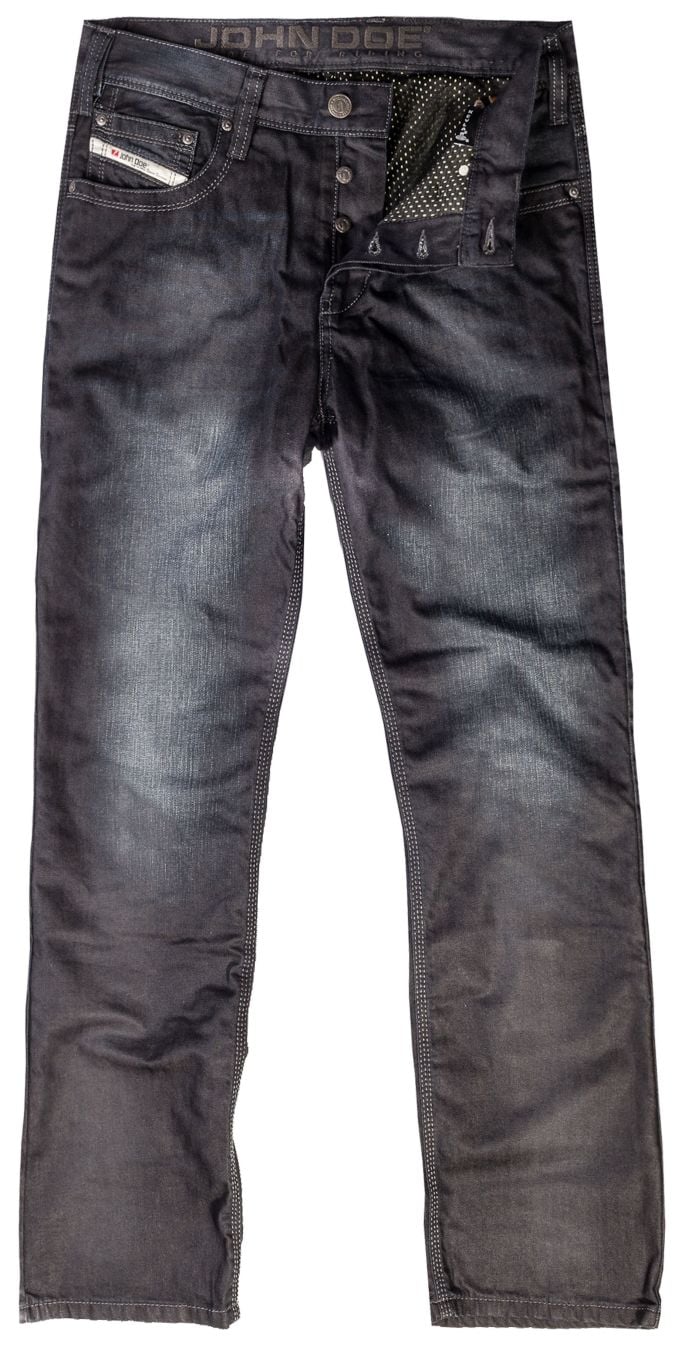 There's no doubting that the John Doe Kamikaze Jeans are a very nice looking pair of denims, we also love the fact that they're fully lined with Kevlar and the comfort is top notch. The one thing that's missing, and which is slightly disappointing for a jean of this price, is that there's no provision for adding your own hip armour, and that could be a deal breaker for some people.

In a line: Top styling and comfort but it lacks some features that you'd expect from a jean this price