£264.99 | www.thekeycollection.co.uk
There's a lot to be said for the Australian manufacturers of motorcycle jeans, Draggin. Having a background in the clothing industry has allowed boss, Grant Mackintosh, to manufacture protective motorcycle jeans with the styling and fit of 'normal' jeans and even though the Holeshot's are the thickest and heaviest pair of trousers in this review they still maintain that casual look that riders want.
The main selling point of the Draggin Holeshot Jeans, and largely the reason for the hefty pricetag, is that they are CE Approved Level 2 and have passed the stringent CE tests for abrasion, burst and tear resistance. They also feature a full, soft and comfortable lining composed of a knitted DuPont Kevlar coupled with Dyneema, another extremely strong fabric.
Foot stirrups are included to stop the jeans from riding up in case of a road slide (a feature that should surely be present in all motorcycle jeans?) and you can add Draggin's CE approved armour to the hips and knees for further protection.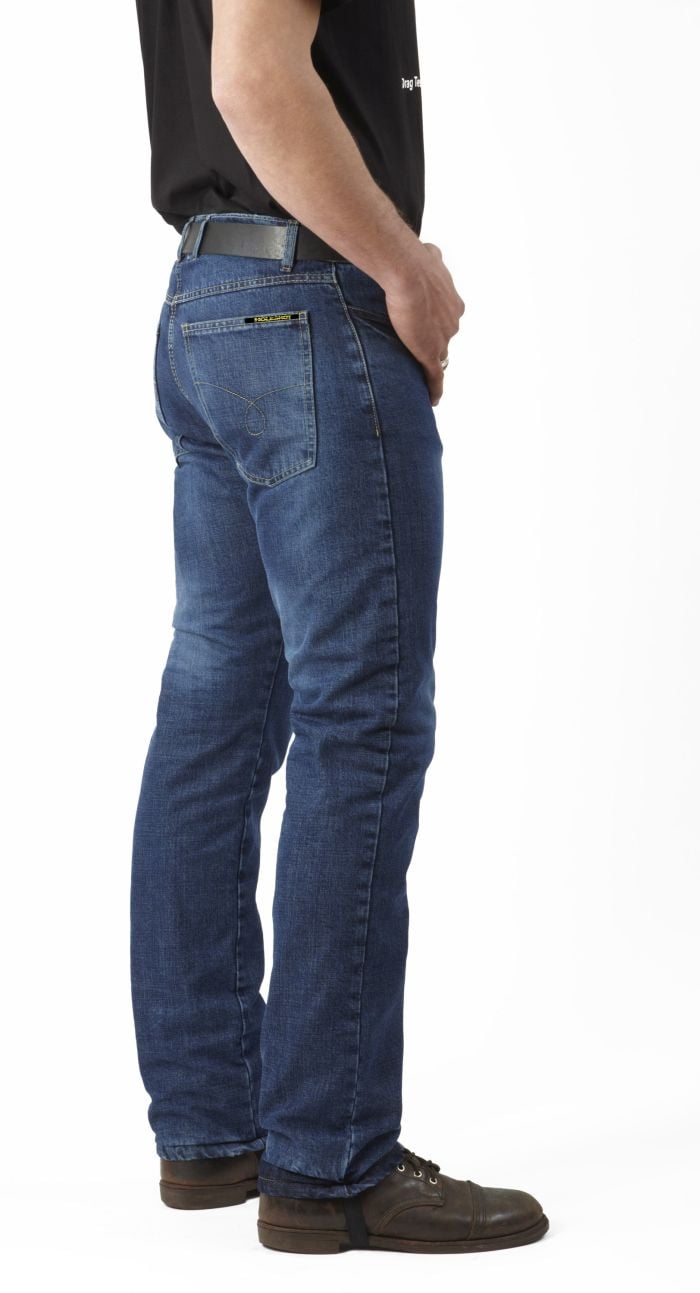 All of this padding is fantastic and there's no doubting that the Holeshot Jeans have a superb finish to them, but they are very cumbersome. As mentioned, they're heavy, thick and if you're riding in warm weather you're going to be close to boiling, and this is a trade off you're going to have to make if you want the ultimate in protection. They may be expensive but there's no arguing with the fact that they feel bombproof and are comfortable to boot.
In a line: A great combination of excellent, bombproof build quality and comfort, but they're a bit warm.