£119.99 | www.hoodjeans.co.uk
The K7 Jean has been in Hood's range in one form or another since the brand's inception in 1998 when it was lauded as the world's first 'seamless' motorcycle jean. Since then, and more recently at the start of 2015, the K7 has undergone a few changes and what started out as a very good pair of jeans has only got better and better. Designed and made in the UK the K7 retails at £119.99 and features a full K-tech Para-aramid lining, which is Hood's own version of Kevlar.
We love the fact that they're fully lined as the presence of para-aramid throughout the whole jean does away with any guesswork of which area of your body is going to see the most abrasion in the event of a slide down the road. In its past incarnations the woven para-aramid material of the K7 has been criticised for being too harsh against the skin, but with the introduction of a knitted para-aramid lining comfort has been massively increased and the jeans now have a softer, more luxurious feel.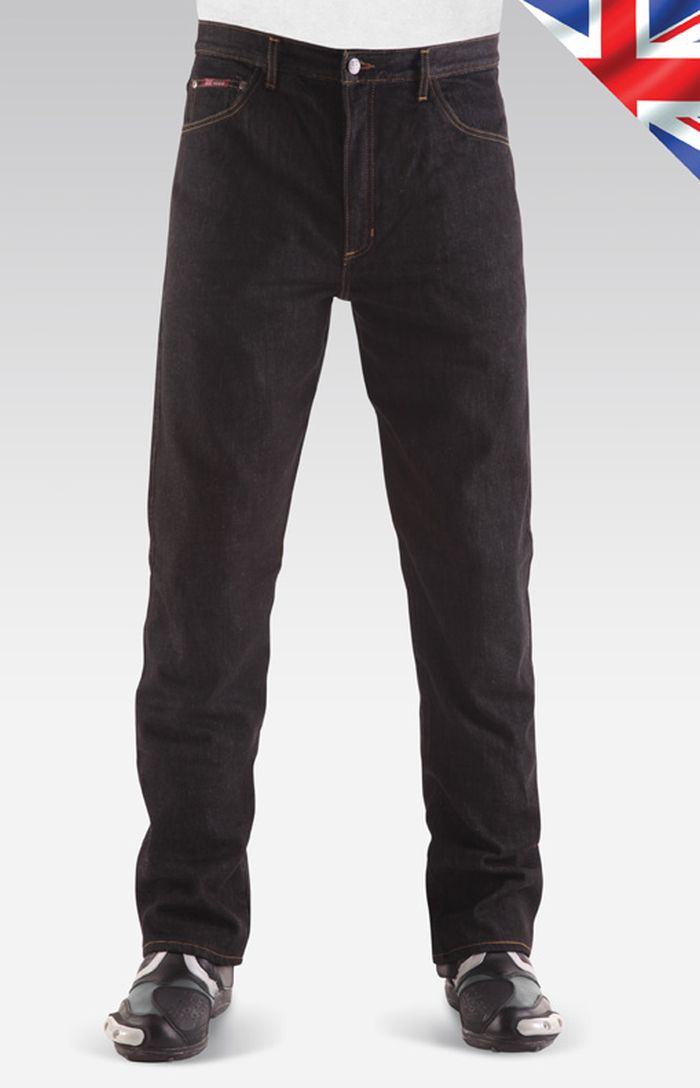 In terms of styling the K7s have a timeless design and the manufacturing heritage of Hood is clear to see in the fact that they look more like a 'normal' pair of jeans than any of the others on test. The fit is great and there's the option to add D30 armour into the hips and knees, a very nice addition but one that will set you back and extra £30-£42 depending on whether you have the pro armour or not.
In all the K7 Jean is an excellent pair of motorcycle pants. The protection and peace of mind offered from a full lining and the introduction of Hood's new and more comfortable K-tech Para-aramid takes them up a level from the previous models.
In a line: Full on protection and comfort and classic styling.