Should you buy hard motorcycle luggage for your adventure bike? It's a question many of us face when we're kitting out our pride and joy to be tour ready.
Splashing the cash on a full set of aluminium side cases and a top box means you can take the 'kitchen sink' approach to a bike trip, packing everything you need to tour in comfort. Others prefer the lightweight and flexible approach that soft luggage entails, as well as the generally lower price tag.
Ask a room full of adventure bike riders if hard luggage is the right choice and you'll get divided opinions. This is because there is no right or wrong answer. Like so many questions posed about motorcycling equipment, the answer lies in the type of riding you do and what you are going to use it for.
With this in mind, we've teamed up with motorbike accessories and clothing experts Mad4Bikes to highlight the pros and cons of choosing hard luggage for your bike.
Pros of hard motorcycle luggage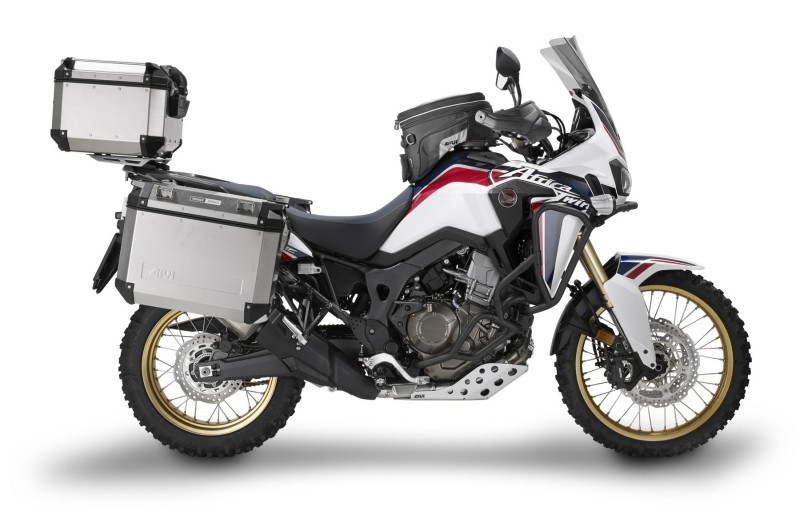 Storage space
One of the joys of loading your adventure bike up with a full set of hard luggage is the huge amount of space it gives you to play with. Options like the Givi DLM36 Trekker Dolomiti are spacious enough to store a tent, sleeping bag, camp cooking gear and changes of clothes, with room to spare.
Ok, I can hear the lightweight purists groaning already. Why would you want so much stuff weighing you down? That's a matter of personal preference, but for me, the extra space is incredibly handy. This is especially true when I'm touring with my wife who rides pillion. She has a side case, I have a side case, and we share the top box.
Top boxes like the Givi TRK52N Trekker will also squeeze two full face helmets inside which is handy if you plan to stop and walk around a lot on tour.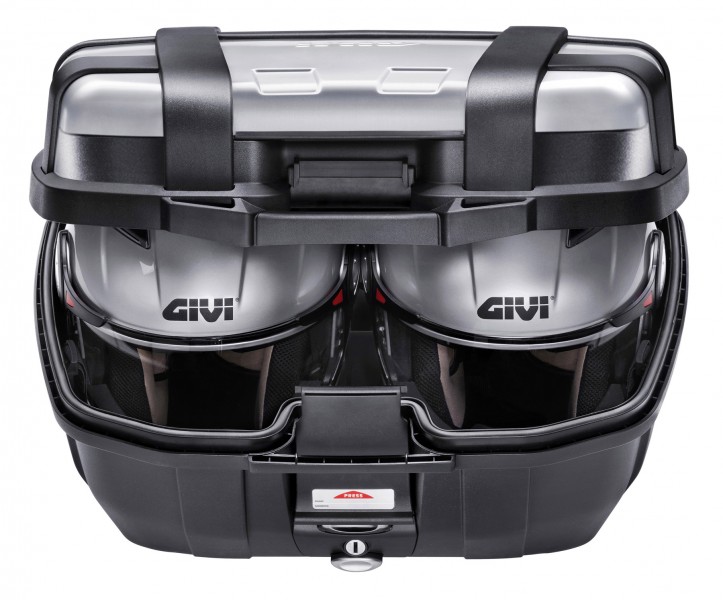 Security
The peace of mind lockable hard luggage provides is invaluable, whether you're on tour, or leaving you bike parked up in your local town centre. While a thief with the right tools will be able to break in if they are determined to, lockable luggage will deter your opportunist crook willing to slice through a strap on soft luggage with a knife.
If you're leaving a bike parked up for any length of time, particularly overnight, I would always remove valuables like iPads or cameras, but it's handy to be able to leave them on the bike for a short time without worry while you grab lunch or a coffee.
Toughness
Talking of valuables, hard luggage will go a long way to protecting expensive goods if your drop or crash your bike. I recently smashed a laptop that was nestled in my backpack during an accident. I understand it wasn't the smartest place to put it, but I didn't have any luggage on the bike.
I was also recently unfortunate enough to see a car run into a friend's motorcycle, hitting him on a side pannier. It knocked him off and caused enough damage to write off the bike. However, his £2,000 Apple laptop remained unscathed inside a battered aluminium pannier.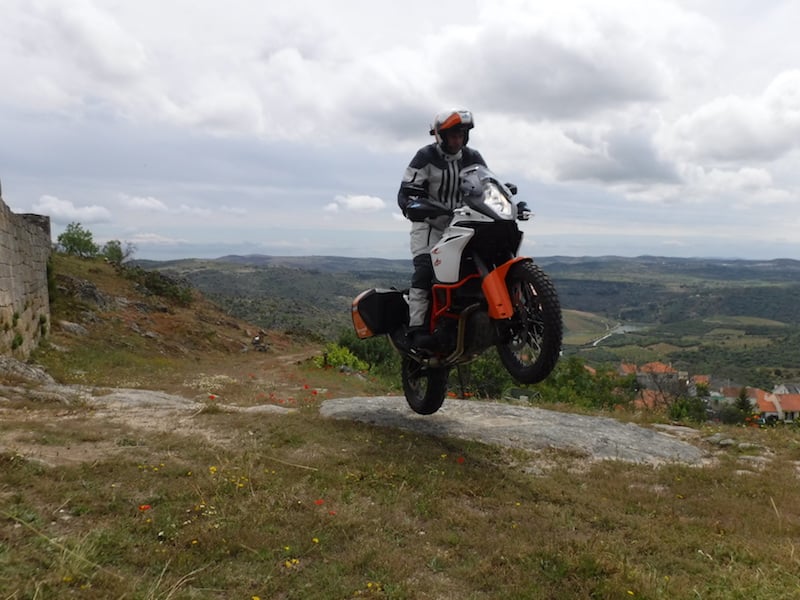 Ease of use
Mounting or removing a well-designed set of hard luggage is a quick key turn and a click away. Fully load the bike up for a few days away, then remove the side cases for a commute to work to filter through traffic. Leave the top box on and you've still got plenty of secure storage space.
Buying inner bags for your side cases will also make loading and unloading a bike much quicker and easier. Simply lift them out and strap them over your shoulder. This can be a blessing if you need to carry lots of gear up a few flights of stairs to a hotel room.
Cons of hard motorcycle luggage
Size
Some hard luggage is very large and can increase the width of your adventure bike close to that of a small car. This extra bulk hinders progress when filtering through traffic, and will make your bike less nimble.
It can also lead to a vague feeling at the front end because so much weight is pushing down on the rear of your bike.
Wind can also be a problem. That big boxy luggage can act like a sail in a crosswind, giving you some heart-stopping moments if you're not prepared.
However, there are plenty of slimline hard luggage options on the market that will reduce these negative aspects significantly. Some are designed with aerodynamics in mind to encourage air to flow over and around them. And many are less obtrusive when it comes to increasing the width of your bike. The sacrifice is less space inside.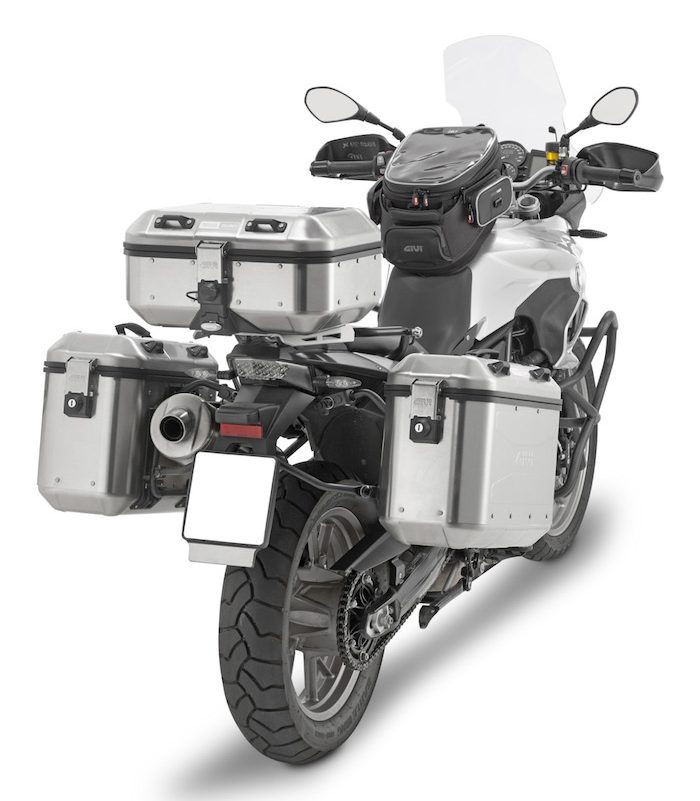 Cost
Hard luggage doesn't come cheap. By the time you've added up the cost of a rack, side cases and top box you may well be looking at spending over £1,000.
Damage
If you crash your bike with hard luggage, there is a chance the impact could twist your rack and in turn, your bike's frame. That friend mentioned above who was hit by a car, his bike's frame was actually twisted by the force of a car ploughing into his side case.
This is one of the reasons why people who ride predominantly off-road tend to opt for soft luggage. The lighter weight and less bulk of soft bags also proves a winner in the dirt.
Availability
Adventure bikes are easy to buy hard luggage for. If you don't like those supplied by the manufacturer, there are a host of third-party companies such as Givi and Kappa, with luggage designed specifically for your bike.
However, different kinds of motorcycle can be tricky to buy hard luggage for. For example, the options for my Triumph Bonneville are rather limited.
Mad4Bikes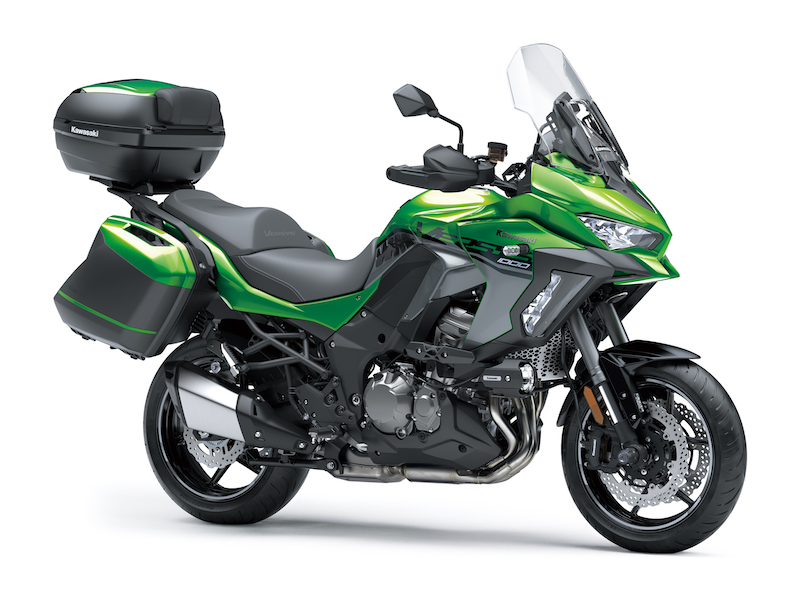 Before you make your luggage purchase, be sure to take a moment to ask yourself a few questions about the type of riding you do. Do you want to carry a lot of gear? Do you ride on tour with a pillion? Do you want the peace of mind having lockable boxes brings? Will you be riding off-road?
Once you've answered those questions, head over to motorcycle luggage and clothing experts Mad4Bikes. The online retailer stocks a wide variety of side cases, top boxes, tank bags and carrier racks from leading brands. If you want to speak to one of the Mad4Bikes team, contact them on 01792 653664.