What do you get when you combine the second largest country in the world with 250,000 miles of tarmac and countless towering mountain ranges and glacial lakes? The answer is Canada, a must-ride motorcycling destination for any keen adventure bike rider.
Home to some of the most staggering scenery in the country is Western Canada, and we've teamed up with e-Visa, providers of an electronic travel authorisation (eTA) for Canada, to look at five unmissable sights and experiences to tackle if you're riding through the area.
Ride the Icefields Parkway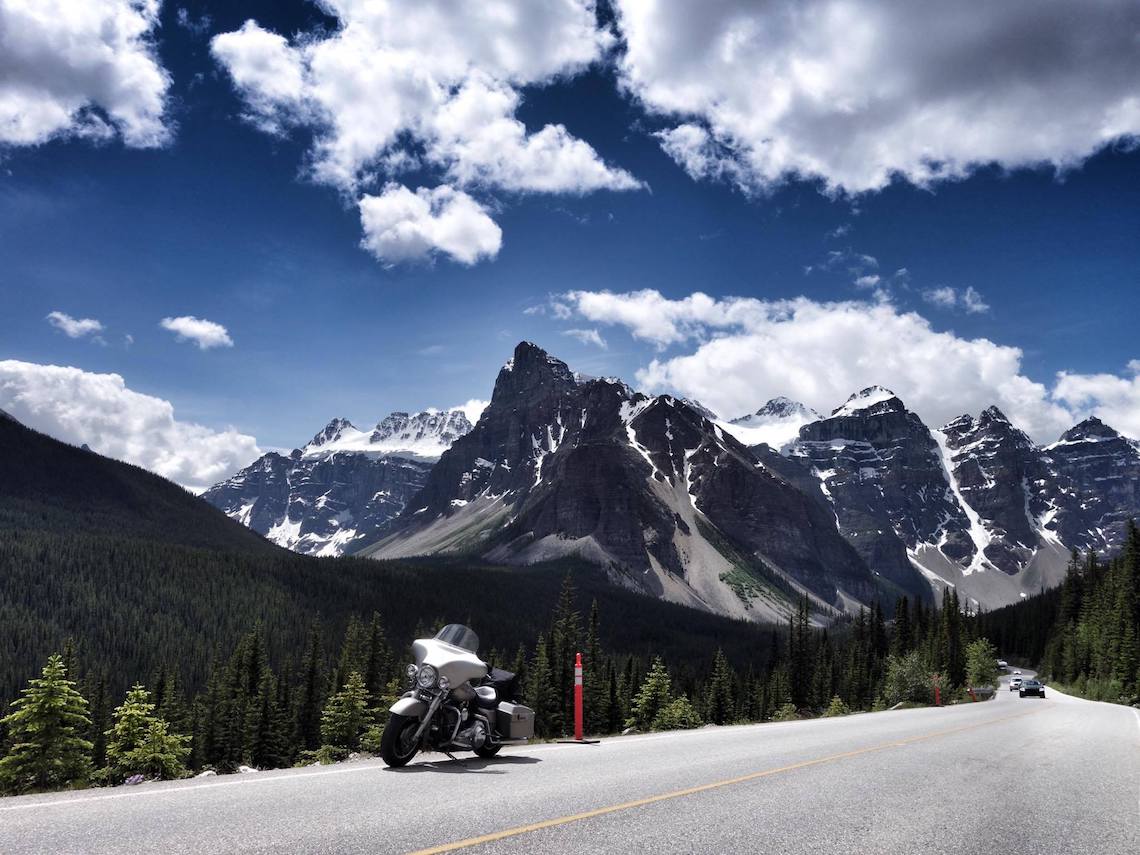 Photo: Tulsa Hughes
Linking two of the locations further down our list, the Icefields Parkway is an epic road to ride, and is commonly regarded as one of the most visually stunning road trips in the world.
This isn't one you want to ride quickly. For 144 miles it takes you through the jaw-dropping scenery between Banff and Lake Louise, passing through deep valleys and in the shadows of towering, snow-capped peaks. A 55mph speed limit along its entire length will ensure that you slow down to savour those magnificent views anyway.
As the father of motorcycle travel Ted Simon once said, 50mph is the perfect touring speed to balance making progress with experiencing the environment you're travelling through. And boy, is a ride on the Icefields Parkway one hell of an experience.
Watch the whales off the coast of Victoria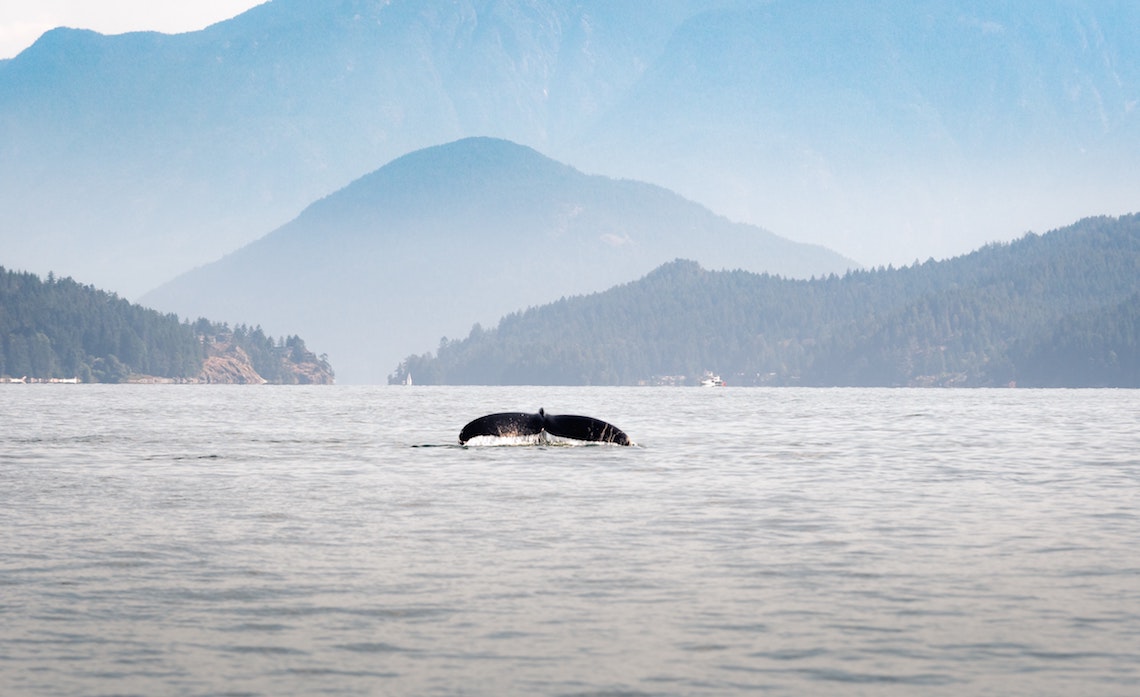 There's something special about cruising alongside the glinting blue sea, but on the western coast of Canada you may be in for a bit more of a surprise. Pause a while at a photo stop and you could be lucky to catch sight of a whale breaching the waves.
Humpback whales and orcas play in the waters off of the coast of Victoria throughout the year, but their activity is particularly noticeable from April-October, which is luckily the ideal time to ride around Western Canada if you're avoiding the harsher winter weather.
After catching a glimpse of these majestic animals in the flesh it's time to turn inland for our next must-do, along an unforgettable highway.
Travel the length of the Sea to Sky Highway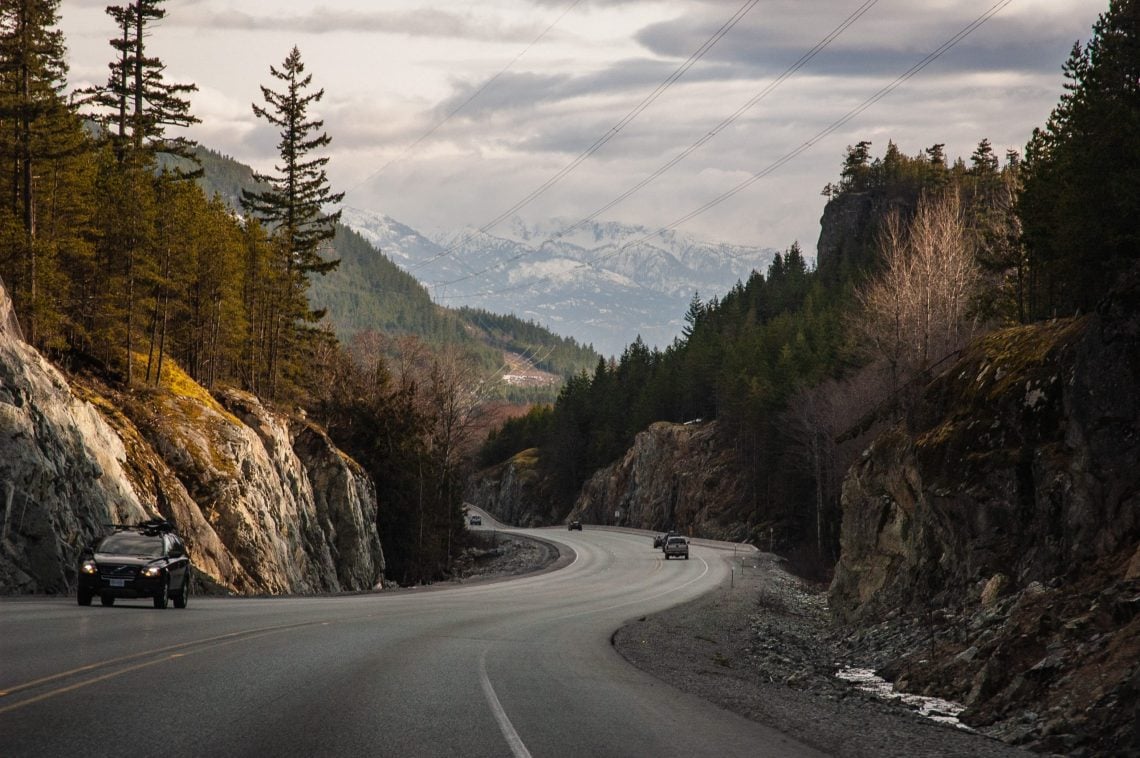 Located on the very edge of Western Canada, the Sea to Sky Highway unsurprisingly begins on the coast in Vancouver. Swiftly heading upwards and inland it winds its way towards the town of Whistler, 670m above sea level.
The beauty in this highway isn't the road itself, which is only 100 miles long and can be travelled in two hours, but the stops that you can make along the way. It hugs the edge of lakes, gifting you stunning views, while also passing by sheer cliff faces and cascading waterfalls.
Indeed, despite the relatively short length it can take some lingering travellers two or three days to make their way along its length, a sure sign this is one for those who savour stunning views and rich, varied experiences out of the saddle.
Explore Banff National Park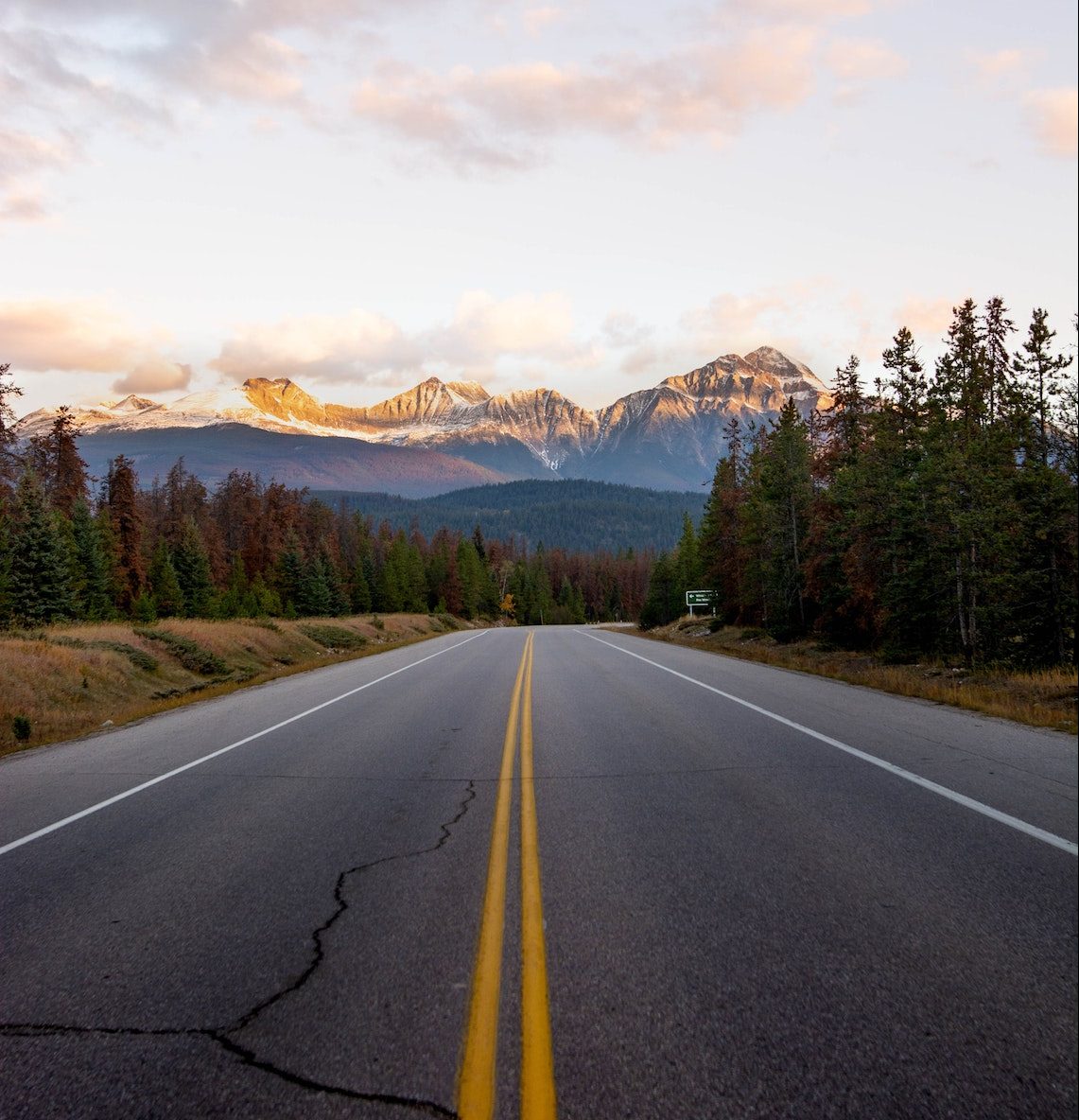 Canada's oldest national park, Banff, is located further inland from the Sea to Sky Highway in the state of Alberta, and is simply unmissable.
There's something for every visitor, whether you stick to riding on one of the iconic highways that criss-cross the park, or you opt to get out of the saddle and explore on foot. There are also plenty of outdoor activities to get involved in, with skiing, climbing and water-sports on glacial lakes popular.
We'd recommend taking a day to go wildlife spotting in the park, although you may want to stick with a guide as you could find yourself face to face with grizzly bears, cougars, elk and moose amid the densely packed pine forests.
Stay on the banks of Lake Louise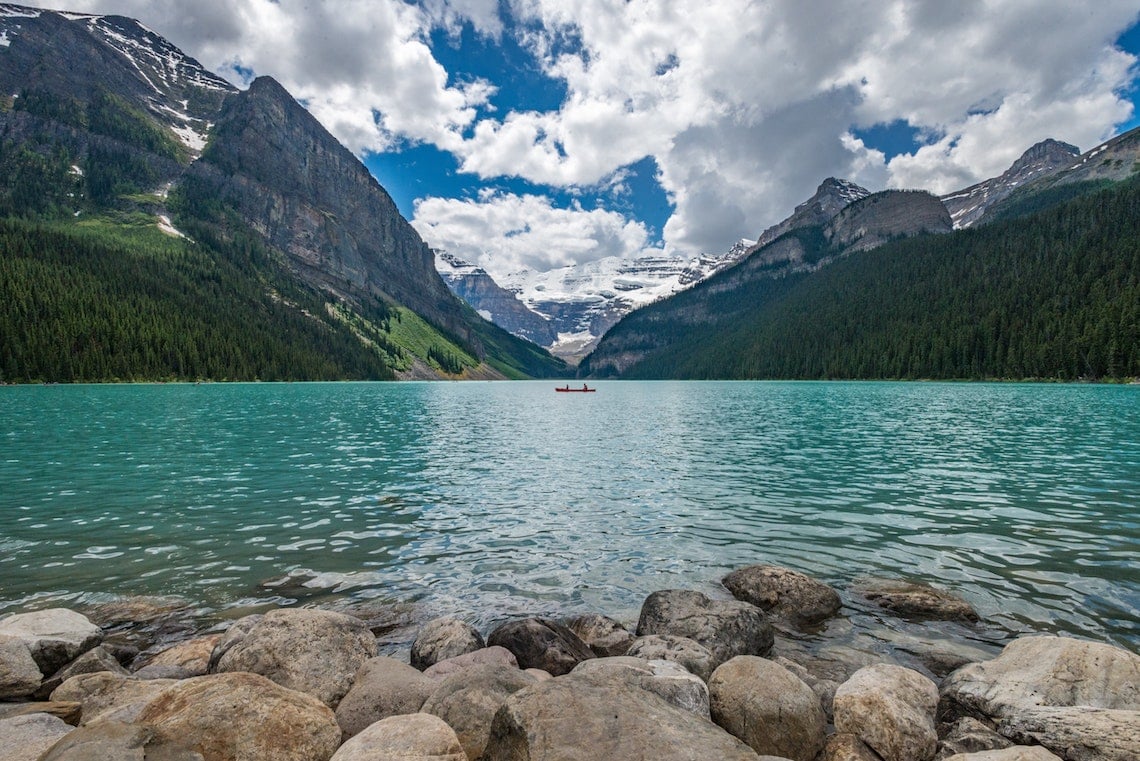 Travel 140 miles along the Icefields Parkway from Banff and you'll arrive at Lake Louise, our final must-visit destination in Western Canada. After plenty of riding in the day, Lake Louise is the spot to pitch up your tent, or stay in an upmarket hotel, sit back, unwind and enjoy the view as the sun falls below the surrounding mountains.
Of course if you're still looking to burn off some energy there are plenty of hiking trails that climb the very same surrounding ridges, each offering breath-taking views of this beautiful part of the world.
Digital eTA for Canada
If you're looking to travel to Canada in the future you may well need to apply for an eTA (electronic travel authorisation). These can be applied for online, rather than having to go into an embassy as you would with a visa, and can be set up within three days.
With e-Visa providing a digital eTA Canada permit, they certainly know a thing or two about helping travellers explore the wilds of Canada.
You can find out more details and apply for your digital eTA Canada permit online, or simply fill out the online eTA form directly.