We love riding in the Peak District. It's a popular destination for motorcycling due to the many fantastic roads on offer and its handy location situated slap-bang in the middle of England. This means its easy to reach from most corners of the country, making it a cracking weekend ride-out or Sunday blast for British riders.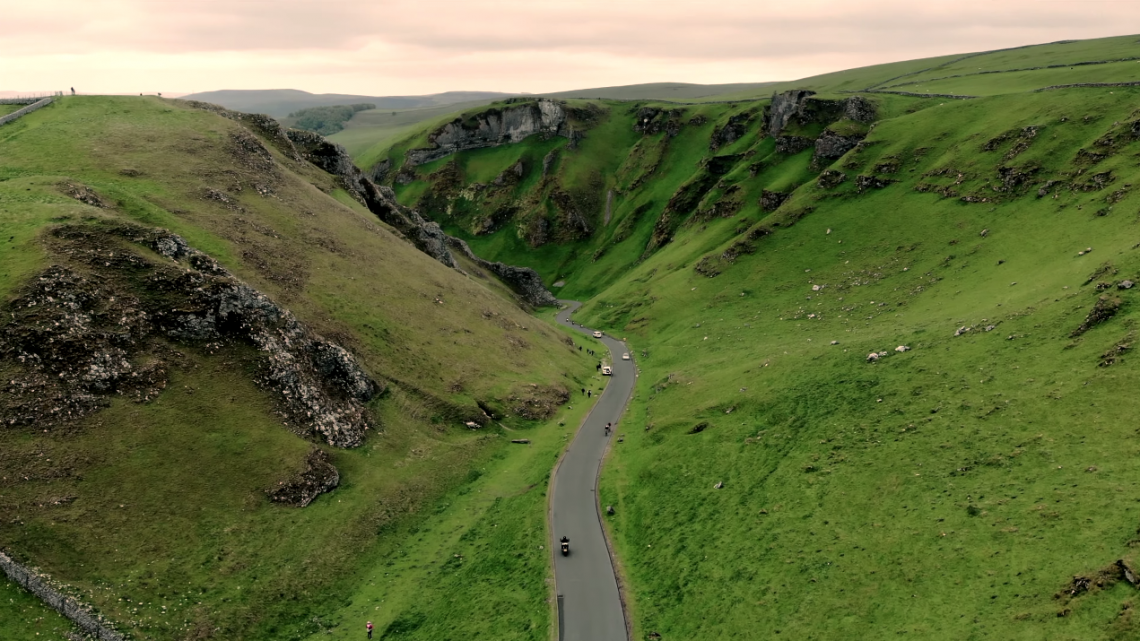 A Sunday adventure riding in the Peak District
And that's exactly what ABR contributor Josh Hudson did, spending a long Sunday in the saddle on a jaunt up from Hertfordshire to the Peak District and back. He covered 360 miles alongside his girlfriend and friend, and captured some stunning footage along the way, highlighting just why the Peak District is such an epic place to ride.
Leading the trio, riding a Triumph Tiger 1200, Josh meanders along twisting country lanes, passing between farmer's fields. They soon arrive at Monsal Head Viaduct, stopping to get some epic drone footage that captures the vast rolling green hills of the Peaks, before the footage cuts to them carving along the iconic curves of Snake Pass.
They swiftly move on to Ladybower Reservoir, a vast expanse of water that is a must-visit on any trip to the Peaks, before finally tackling the infamously steep Winnats Pass. That picturesque pass, captured in the image above, finishes off the video, as the trio turn back down south and head home.
All in all it looks like a fantastic adventure, and we're impressed they managed to fit it all in a single Sunday. It's certainly inspired me to go riding this weekend, and I know exactly where I'm headed…
Watch Josh's video below:
If you have any riding videos you think we'd be interested in please send them to me: [email protected] Ride safe!