It's been no ordinary year and, with travel restrictions and stay-at-home guidance finally set to be gradually lifted, I think we're all ready to celebrate getting back on our bikes again. To give you some inspiration for your next ride, I've listed five weekend motorcycle rides from every corner of the UK, with downloadable .GPX files and a full route overview available for each.
And, if you're looking to prepare your bike with a new set of tyres for the summer, you're in luck. We're bringing you these routes alongside motorcycle accessories distributor Parts Europe, which has recently revealed that its dealers stocking Maxxis motorcycle tyres. Find your local tyre dealer here to get the ball rolling.
Now, let's take a look at those five sensational weekend motorcycle rides from across the UK.
Take on the Three Pubs Challenge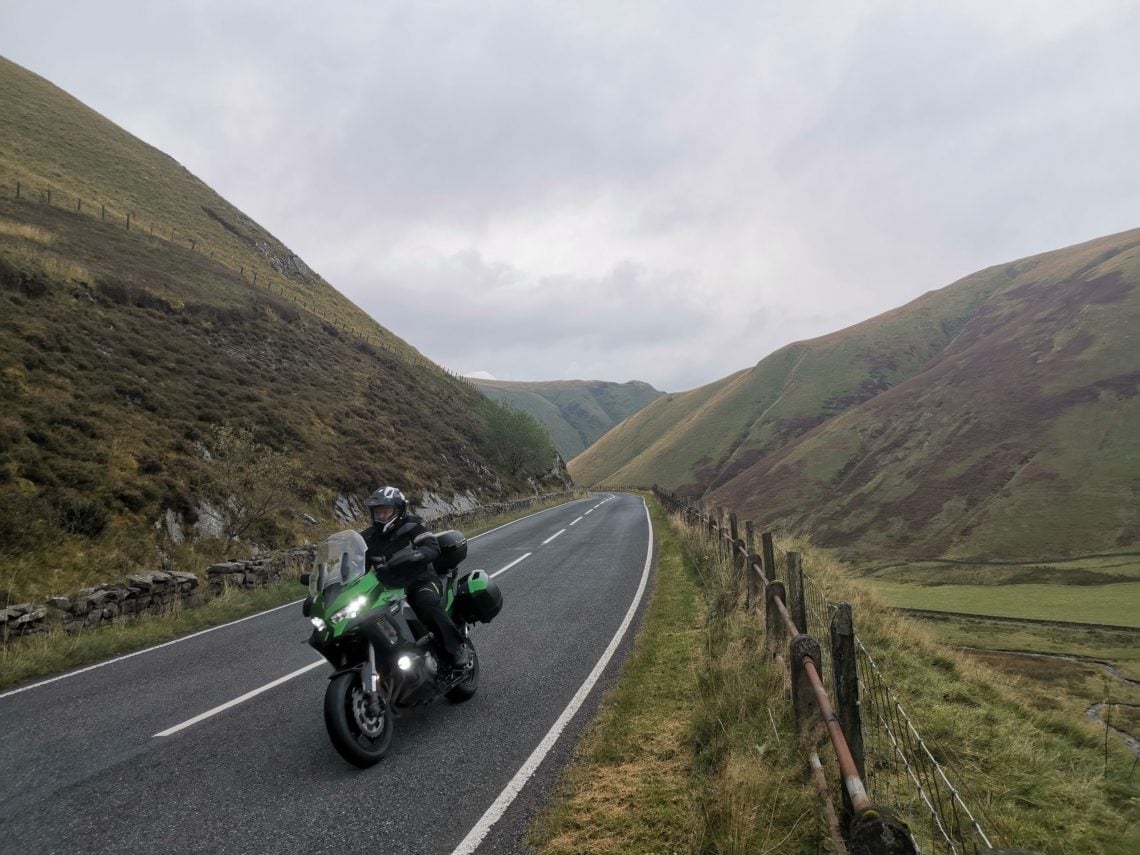 Forget the Three Peaks (climbing the highest peaks in England, Scotland and Wales in 24 hours), the ABR and Maxxis Three Pubs Challenge is the one you'll want to complete this summer.
Our own twist on the classic hiking challenge, the Three Pubs will see you spend a day in the saddle as you visit the highest pubs in England, Scotland, and Wales in 24 hours, riding some brilliant roads along the way.
The challenge can be completed in either direction. But, from north to south, you'll explore Scotland's Southern Uplands, before dropping into England to ride the spectacular North Pennines Area of Outstanding Natural Beauty and the Yorkshire Dales, finally wrapping up the day in North Wales.
Head here to find out more about the Three Pubs Challenge.
Ride this spectacular route in Cornwall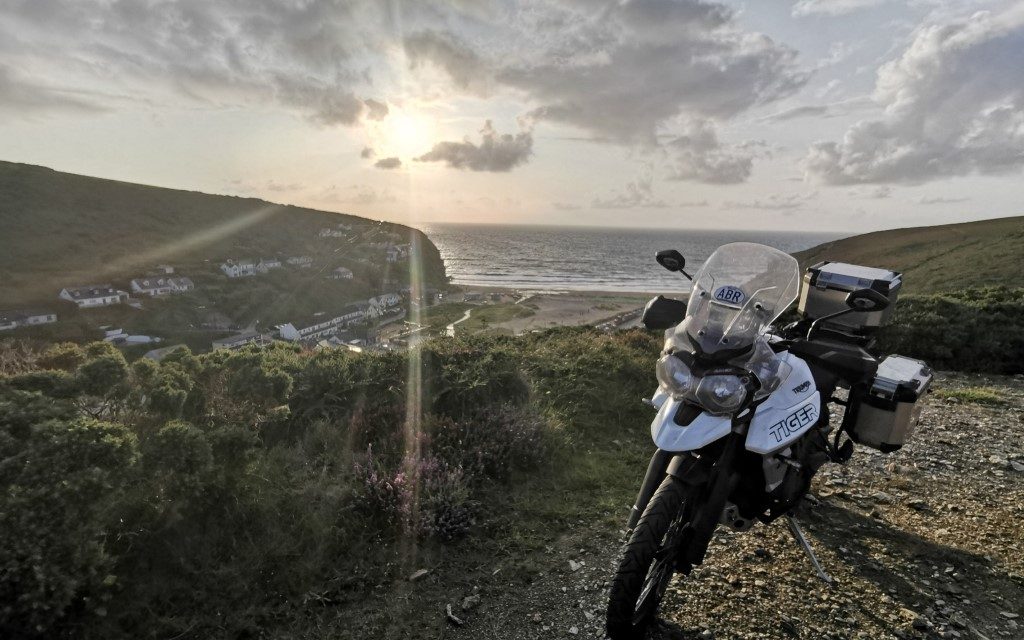 No one knows Cornwall better than the locals. And, since it's likely to be a very popular destination for travellers this year, I decided to turn to ABR's in-house Cornwall expert and resident, Editor James, to plot out a route that will help bikers avoid the crowds this year.
The route travels along some of the best roads in the area, while venturing beyond the usual tourist track to explore some hidden gems. You'll also occasionally visit the unmissable sights, such as Land's End and St Michael's Mount, to ensure you'll come away having seen the very best the south-western tip of England has to offer.
The 208-mile route is designed to be ridden in a day, but if you find yourself lulled into the chilled-out, beachside lifestyle of Cornwall, it also makes for a relaxing two-day jaunt.
Find out more about this weekend motorcycle ride through Cornwall here.
Explore the Cotswolds
Quaint chocolate box villages, a journey into England's Roman past, and a visit to the grave of Sir Winston Churchill. Oh, and a stop at one of the finest greasy spoons in the UK for breakfast. This ride through the Cotswolds Area of Outstanding Natural Beauty really is English weekend riding at its best.
Taking in 190-miles of sun-dappled country lanes, this is the perfect Sunday ride for those living in the south of England, the Midlands, or even Wales. It can also be comfortably completed in a day.
In fact, it's so good that it's actually my go-to weekend blast, so keep an eye out for my Triumph Tiger 850 Sport if you're heading out to ride this route in the near future.
Read all about it and download the .GPX file here today.
Ride along Scotland's magnificent west coast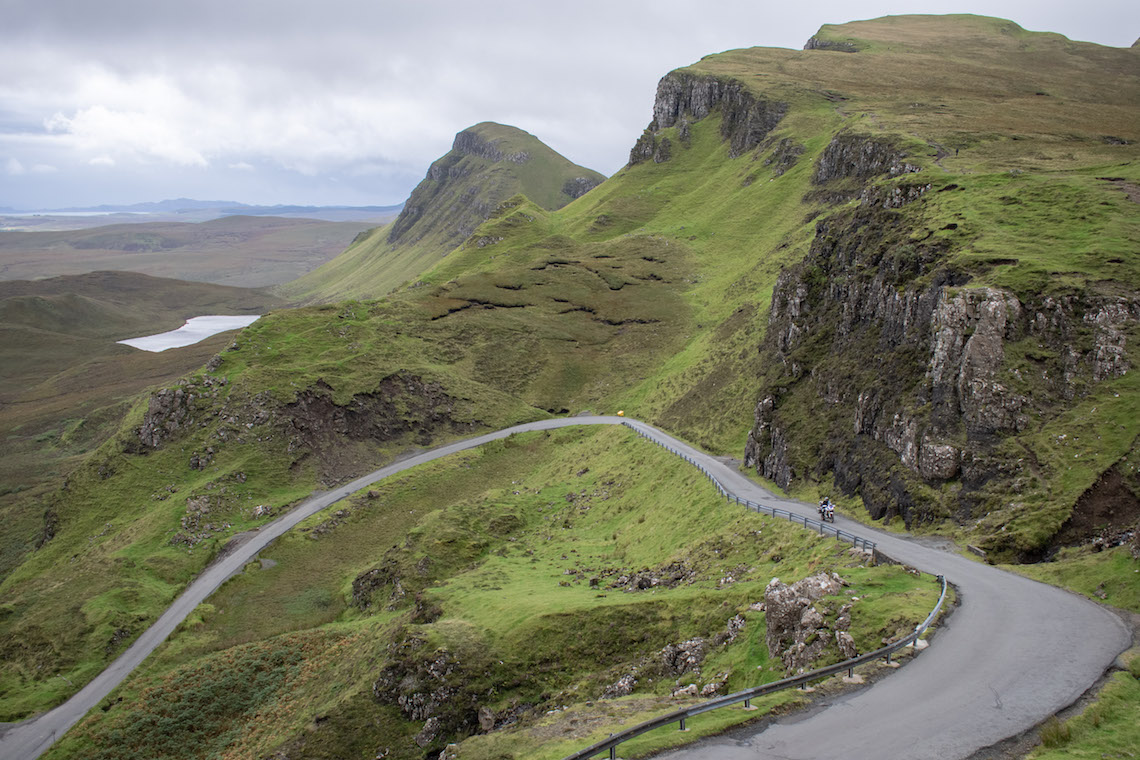 This route is the perfect long-weekend ride for those lucky enough to live close to the west coast of Scotland, or for touring riders looking to experience three of the most incredible days of riding on offer in Britain.
Visiting some of the UK's most stunning roads, including the Quiraing on the Isle of Skye (pictured above) and Bealach na Bà on the Applecross peninsula, the riding on offer easily matches the staggering landscapes that you'll experience along the way.
While the route will take you the best part of three days to complete, each day's riding is brilliant in its own right, so feel free to pick and choose if you're short on time.
Read more about the route and download it for your SatNav here.
Tackle this loop around Northern Ireland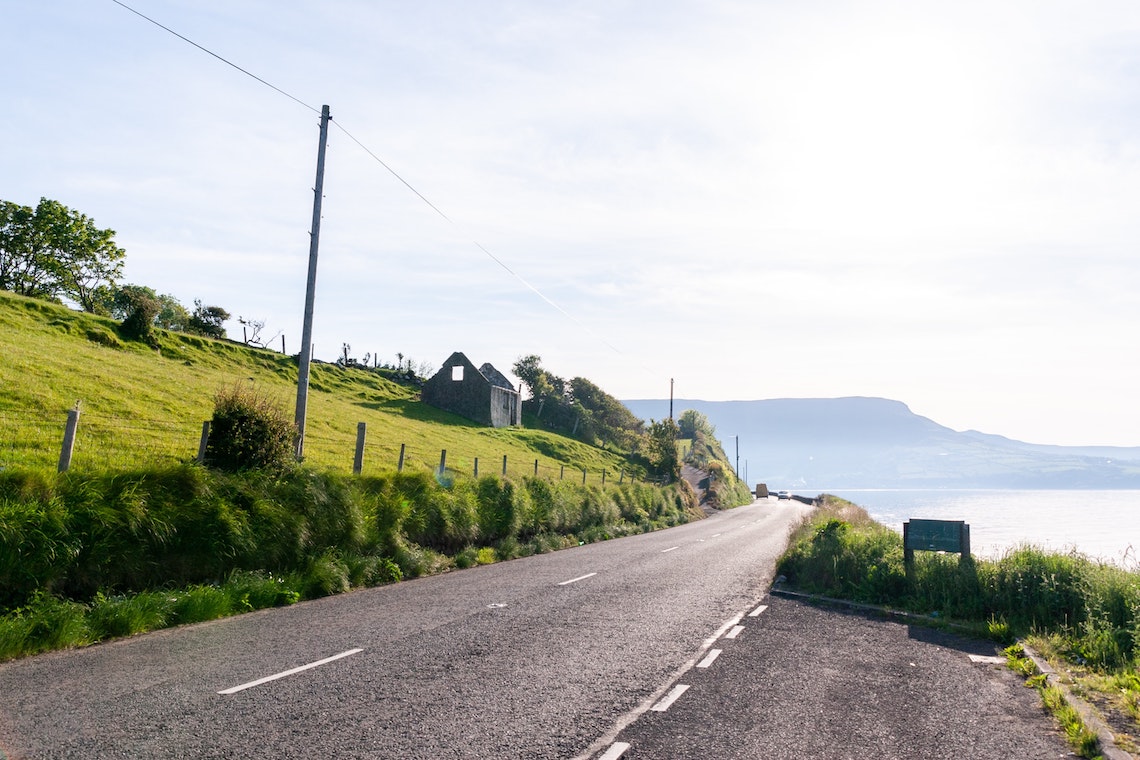 And finally, for our friends living across the Irish Sea, we have this cracking two-day loop around Northern Ireland.
This route was actually a submission from a local rider, Paul Browne, and he's done a brilliant job including that all-important mix of enjoyable roads to ride and plenty of fascinating stops that give you the opportunity to stretch your legs and check out the sights.
As it's a handy loop, it's perfect for riders based anywhere in Northern Ireland. Simply pick up the route at its closest point to you and give yourself two days to ride it in its entirety. Read all about it here.
Get your bike ready for these weekend motorcycle rides
So, now that you've got some inspiration for where to head on that first weekend ride-out, it's time to turn your attention to your bike.
We've put together these five weekend motorcycle rides with the help of European motorcycle accessories distributor Parts Europe, as it celebrates its new partnership with motorcycle tyre manufacturer Maxxis. So, if you're looking to fit a new set of hoops to your steed in time for the riding season, look no further. Head here to find your local dealer.