We were absolutely blown away, not only by the amount of entries received, but by the stunning shots that were entered into our competition, to be one of the next stars in our ABR calendar for 2018. Massive thank you to everyone who entered their photos, we had hundreds of entries and we thoroughly enjoyed seeing every single one of them. We had eight image slots to fill (the other four images were taken by ABR staff), so narrowing down all our favourites was a very tricky job. However, after much deliberation, we manged to come to a decision.
So, with the calendar hot off the press, it's time for us to reveal the eight incredible competition winning images…
Winner number one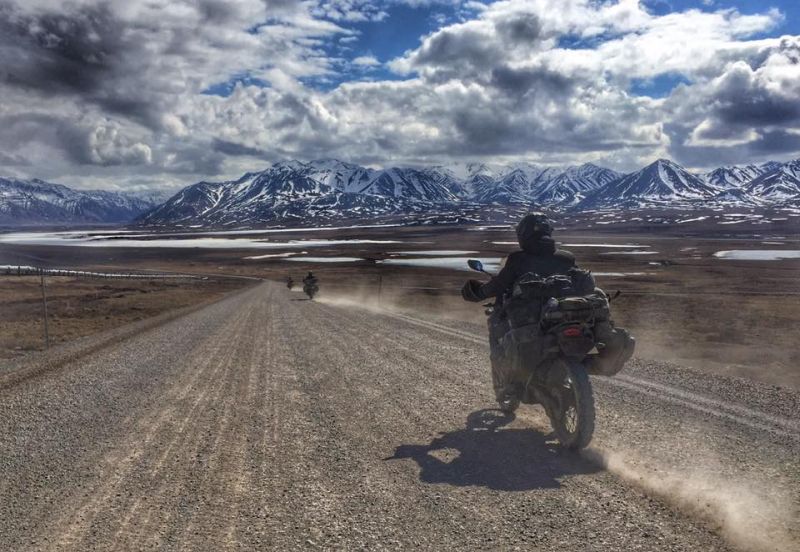 Photo: Alex Bamford
This stunning photo was entered by Alex Bamford. The image was taken while he was 300 miles inside the Arctic Circle on the Dalton Highway, in Alaska. Alex is part of a six man team who are currently on the longest British military overland expedition in 45 years. They are riding from Argentina to Alaska and you can follow them on their journey by heading over to their Instagram page.
Winner number two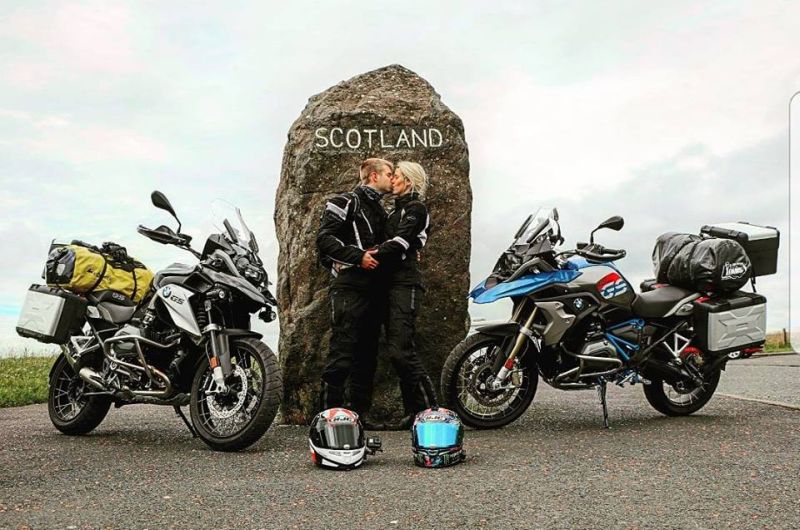 Photo: World Spins As Fast As We Ride
Naturally, with love in the air, this photo is the image we chose for February! It features Verena and Martin, a couple who blog about their motorcycling adventures in many gorgeous locations across the world. You can check them out on Facebook and Instagram.
Winner number three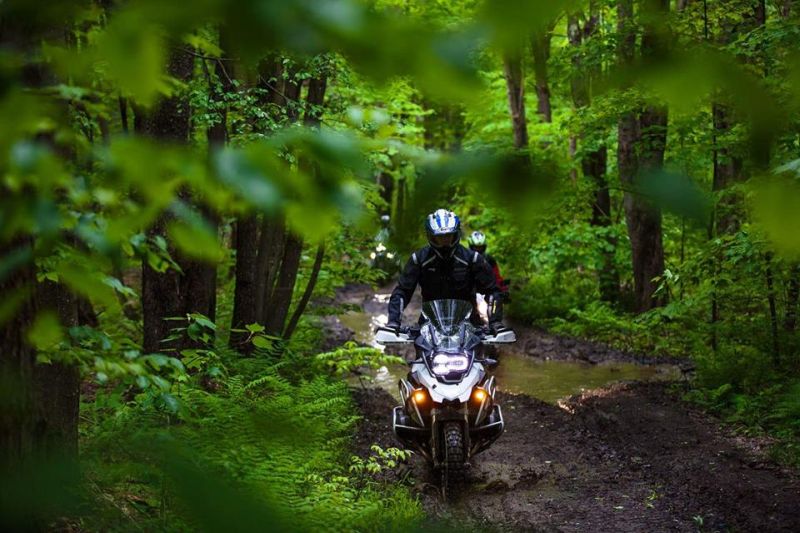 Photo: Jesse Schloff/MotoVermont
This photo was entered by Peter Rollins, who is pictured above. He was riding through the rugged forest trails of Vermont, in the USA, while on a trip with motorcycling tour company MotoVermont. The image was taken by Jesse Schloff.
Winner number four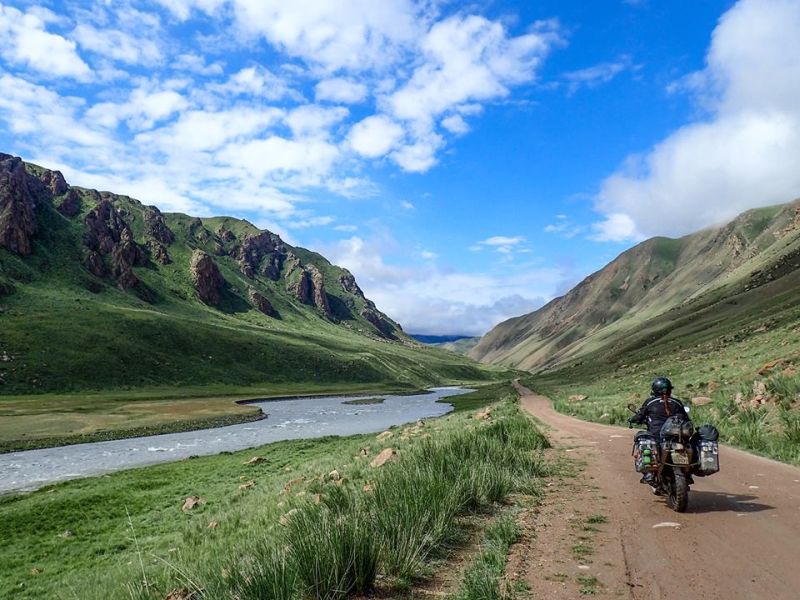 Photo: XT Adventures
This beautiful photo was entered by Xenia and Tinu, a couple who are adventure motorcycling bloggers. This image was taken while they were riding through the luscious mountains of Kyrgyzstan. They are currently riding through Nepal, and you can follow their adventures on Facebook and Instagram.
Winner number five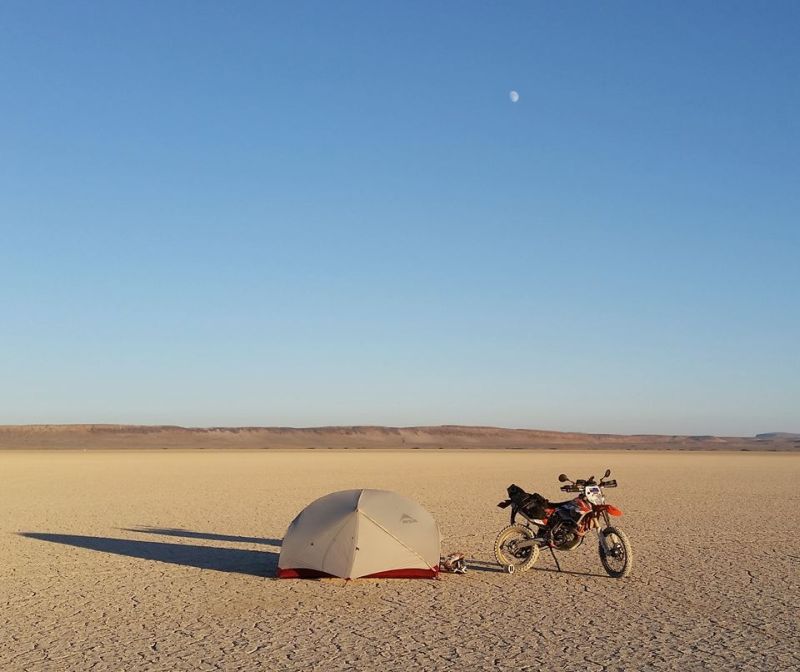 Photo: Aaron Steinmann 
We love this photo which was entered by Aaron Steinmann. The image was captured while he was wild camping on the Alvord Desert, in Oregon, during a motorcycling trip in the US. He had the stars all to himself that night – absolute bliss!
Winner number six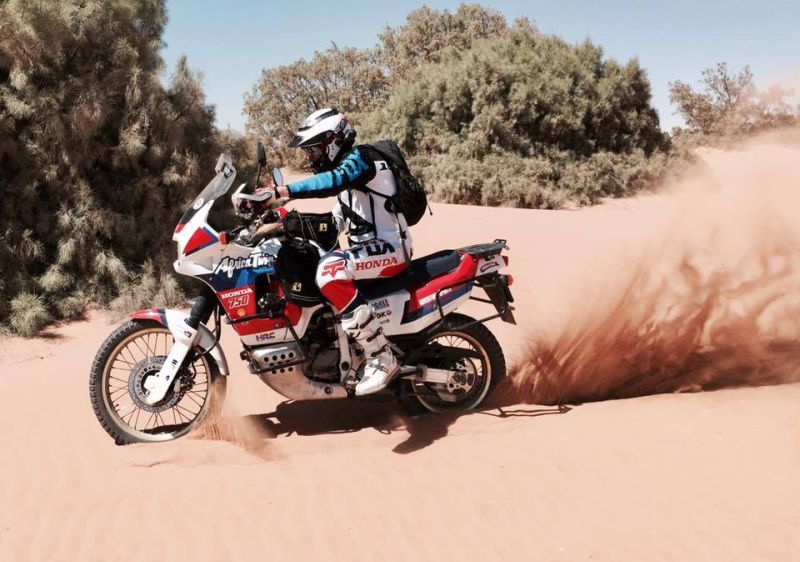 Photo: Simon de Meulemeester
This awesome photo was entered by Simon de Meulemeester. The image was captured in the Sahara Desert at the end of his amazing Moroccan motorcycling trip. "Such a beautiful country, rich of culture and friendly people. I can't wait to go back."
Winner number seven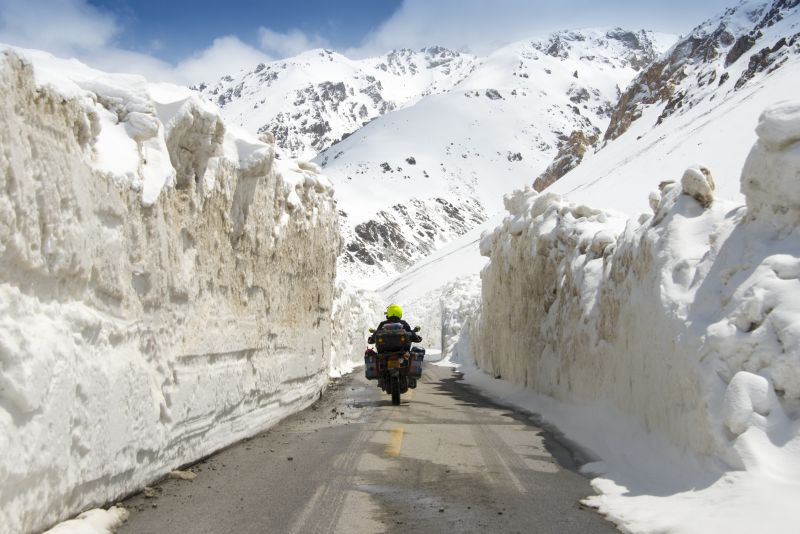 Photo: Bert Öhman
This magical winter riding scene image was entered by Rahim Resad, who is pictured above on the bike. The photo was taken by Bert Öhman, while the pair were riding between the Pakistan and Chinese border. Look at the size of those snow drifts!
Cover star winner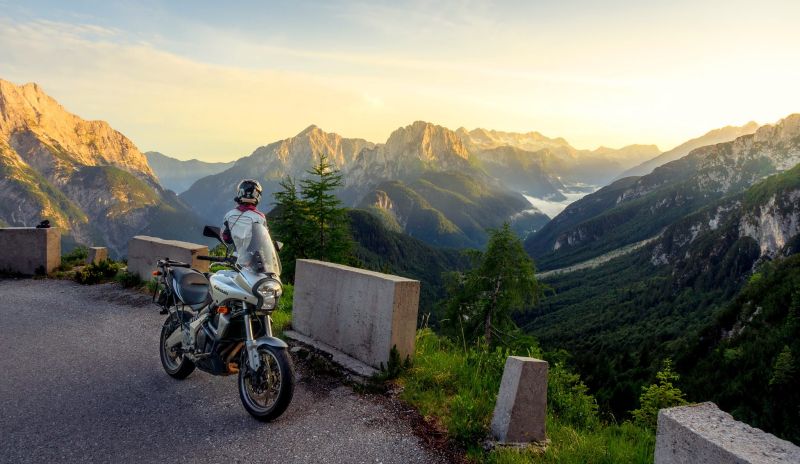 Photo: Eugene Anb 
And finally, we have our cover superstar and image for the month of April. Our jaws dropped when we first saw the image and we haven't been able to take our eyes off of that spectacular view ever since! The photo was entered by Eugene Anb who captured it while riding through the region of Tolmin, in Slovenia. The view overlooks the stunning Slovenian mountains including the mighty Veliki Grintavec.
Massive thank you to everyone who entered our competition, our winners will receive a copy of the calendar, ABR stickers and a free ABR digital membership. We'll be showcasing some of the best images entered on our Facebook page and Instagram over the coming weeks.
If you love the photos above and reckon that an ABR calendar would look fabulous on your wall (who wouldn't!?) then you'll be pleased to know that it's available on the ABR website now.