When you go adventuring on two wheels, do you prefer to stay in a hotel or a tent? It's a question that provokes a healthy debate amongst bikers. And, for what it's worth, we can see both sides of the argument.
After all, few things beat sleeping in the great outdoors, although it's tough to argue against the lure of a comfy bed and hotel bar. But I reckon that this may be able to convince you to choose life under the stars on your next trip away.
Until 28 March, motorcycle accessories manufacturer Lone Rider is giving three lucky entrants the chance to win a Lone Rider ADV Tent, worth £342.
And it couldn't come at a better time, with touring season on the horizon and gear cupboards around the UK being prepared for all the adventures that will come with it. To find out how you can enter keep on scrolling, but first here's a look at what could be your home from home.
The LoneRider ADV Tent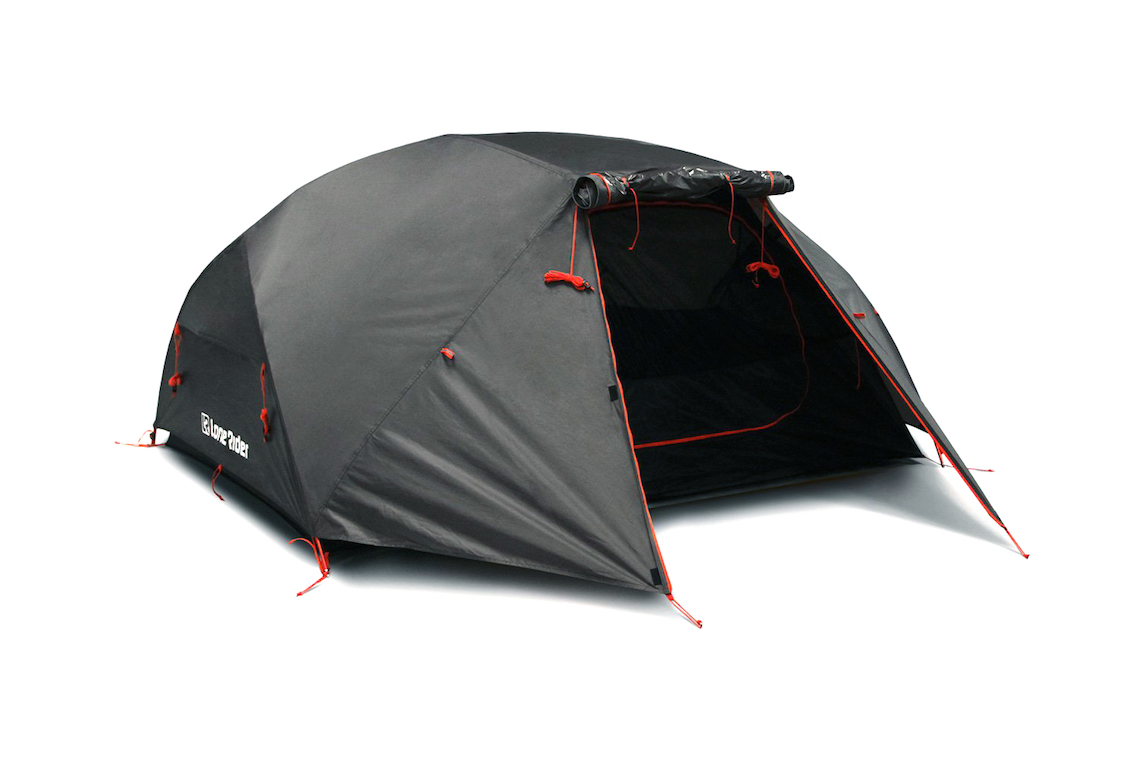 The ADV Tent is Lone Rider's offering for solo bikers or those sharing with one other person, with plenty of space to store panniers, riding kit, and two people inside.
The team at Lone Rider are bikers, and it's immediately clear the ADV Tent has been made by people who know what life is like when travelling in the saddle.
When packed into the included compression sack, the tent measures in at 41cm long by 15cm wide, which fits perfectly into, or on top of, a pannier. Securing it to the outside of a pannier is easy too thanks to a number of molle loops that you can feed straps or bungees through, a feature you don't get with tents designed for hikers.
The ADV Tent is also ready for adventures at home or abroad thanks to the fully waterproof outer, which made with a rip-stop fabric and comes with a 10,000 mm waterproof rating (the maximum rating a tent can get).
Vents are also included throughout to encourage airflow when you're inside, and Lone Rider says these can also be used when it's raining outside. All of the zippers are also covered to provide further resistance from the rain.
When it comes to camping while touring, storage inside your tent can be a real issue (trust me, I've spent many uncomfortable nights spooning panniers).
That's why Lone Rider has designed the ADV Tent with large vestibules on either side of the tent to store dirty boots, riding gear, panniers, dry bags, and whatever other gear you'd rather have next to you while you sleep. Inside the tent there are also pockets to store your phone, wallet, and keys, and loops to hang gear from.
If that sounds like the perfect tent to take on your next adventure in the saddle, read on to find out how you can win one.
How can I win one?
To win Lone Rider's ADV Tent, head over to the Lone Rider website today to enter.
The competition closes on 28 March, so hurry up for your chance to win your next home from home here.
And, if you want to learn all there is to know about the ADV Tent, you can watch the video below: