A wise man once told me that sleep is one of the most important things our body needs in order to function properly. Without it we're boring caffeine-fuelled zombies who are incapable of doing much at all, but with it we're happy, alert, and most importantly, ready to ride.
According to the National Institute of Health, the required amount of sleep for the average adult is eight hours. That means (if you're average) you're spending toughly 33 percent of your adventures tucked up in a sleeping bag catching some Z's.
Given this information, it seems all the more likely that you'll want to make your sleeping area as warm and as comfortable as possible.
In order to get a good night's kip you need a combination of three things: shelter from wind and rain (provided by your tent), warmth (largely provided by your sleeping bag, but also aided by the insulating qualities of your sleeping mat) and comfort (provided by your sleeping mat).
The latter of these is just as important as the other two and the sleeping mat you choose can mean the difference between getting some quality kip and waking up feeling like you've gone 10 rounds with a bear on a bellyful of Stella.
In this guide we'll give your a brief overview of the different types of sleeping mats and what you should look for when buying one.
Types of sleeping mats
There are a lot of varieties of sleeping mat available these days from full size air bes for camping families, to the ultra light-weight sheets of material that you see those hard-nuts using up Alpine peaks. Generally though, you'll find mats in these three categories: Self-inflating, Foam and Air Beds.
Self-inflating
The idea behind these magical-seeming mattresses is that a layer of foam is sandwiched between two tough waterproof outer layers and it 'self inflates' by absorbing air when the valve is opened.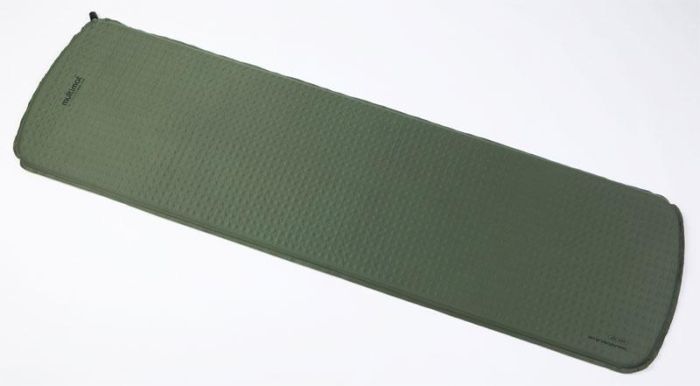 This will take a few minutes and you'll have to add a few puffs of your own air to make sure it's blown up right, but after that you're good to go.
They pack down surprisingly small, and are generally hard wearing (make sure yours comes with a repair kit though as they can still get punctured).
More comfortable than foam mats; if you're on the heavy side, though, thermal qualities may be reduced if the mat is compressed enough that your body makes contact with the floor.
In a line: Choose self-inflating if you're short on pannier space.
Foam
These are your classic sleeping pads, they weight next to nothing and pack down to a fairly small size, but may still be cumbersome and awkward to pack on a bike. They'll be made of a closed-cell foam material which means they won't absorb water and they'll act as an insulating layer between your body and the ground.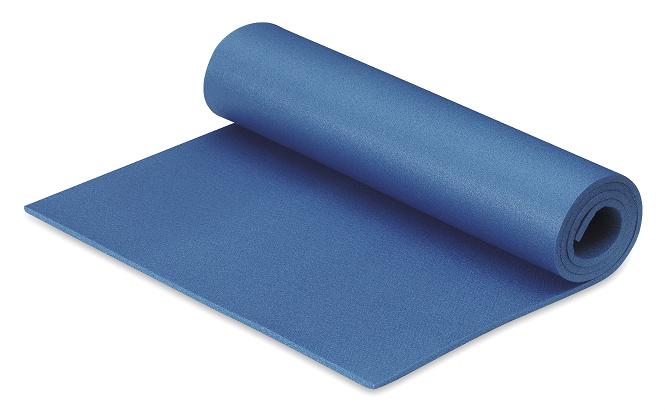 They're not as comfortable as self-inflating mats or air beds, but they do usually cost a fair bit less. Quite simply, the thicker the mat, the warmer and more comfortable it's going to be, but also the harder it's going to be to strap it to your bike.
In a line: If you're on a budget these are for you, just make sure you can fit it on your bike before you buy.
Air beds
You'll need a fair bit of room in your panniers to carry one of these, but it's worth it in terms of comfort.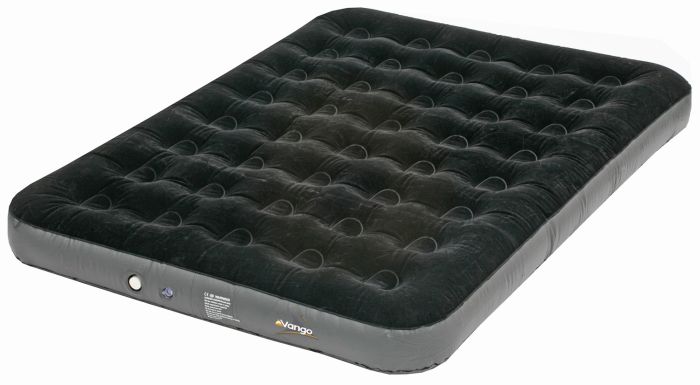 An air bed will be the nearest thing to a proper mattress you can fit in your tent and they usually require a motorised pump or manual pump in order to get them up, which will take up even more space in your luggage.
Like the self-inflating mats, make sure you have a repair kit handy.
In a line: If space isn't too much of an issue and you want to be the envy of the camp-site, get an air bed.
Weight and pack size
If I had it my way I'd be lumping a four poster bed and memory foam mattress onto the back of my bike, but unfortunately weight and pack size are important considerations for us adventure bikers. While weight is less of an issue, it's always good to have something that will pack away nicely into your panniers, especially if you're sharing the space with a pillion.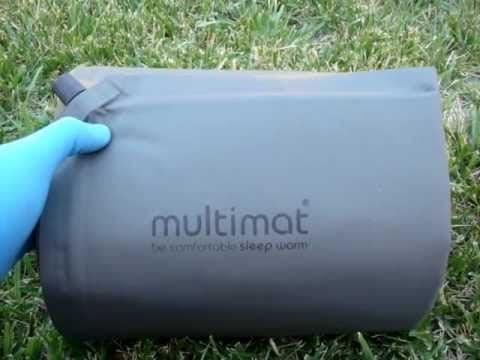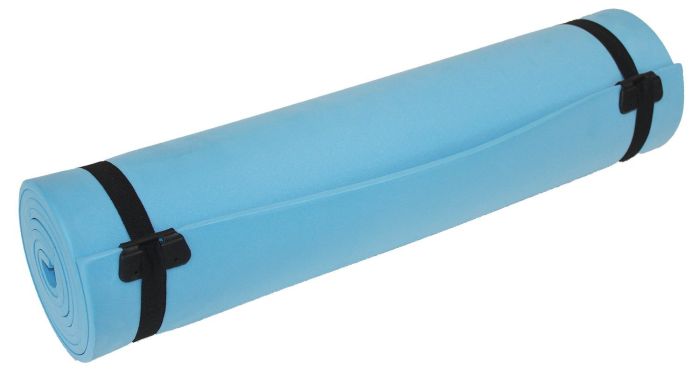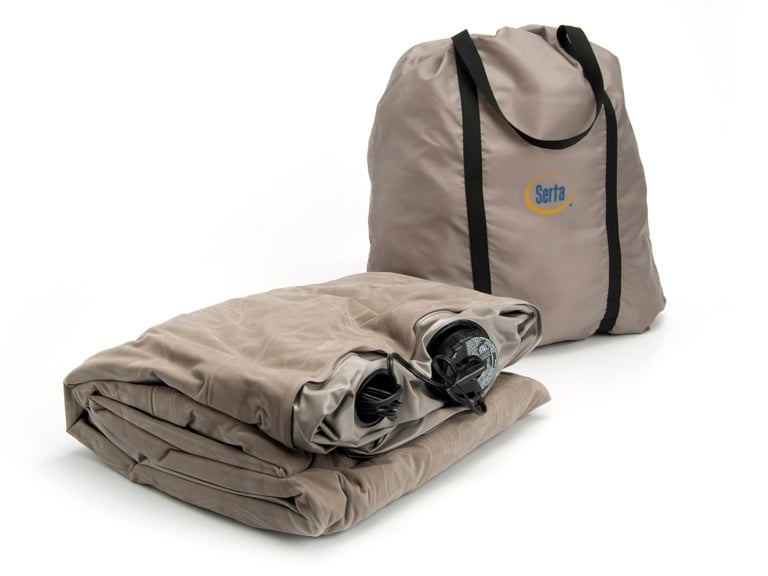 That said, don't feel as though you should be scouring the shop floors looking for the lightest, smallest sleeping mat on offer. Trust me, when it comes to bedtime you'll be wishing you'd bought the bigger, heavier, but more comfortable one.
What the hell is that? – A denier
When it comes to buying inflatable sleeping mats you'll likely come across deniers, but what do they mean? Simply put, a denier rating is a sign of how durable a fabric is; it measures the thickness or weight of the yarn used to produce it. A higher denier will mean a more durable fabric, but it'll also mean a heavier product.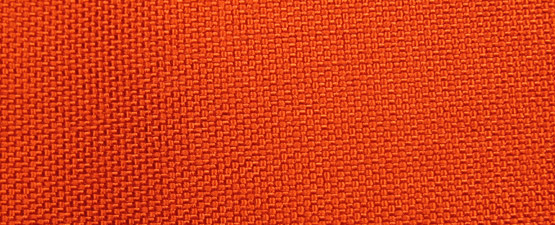 The image above is a close up of a piece of fabric used in safety harnesses. Obviously they have to be super strong and durable so they use a high denier fabric, in this case so high that you can see the big yarns,
Got any questions about sleeping mats that you'd like to know the answer to? Ask them in the comments section below and we'll get back to you!