It doesn't matter if you're riding on a RTW adventure or staying the night at an ABR Rally, chances are you'll be strapping a tent to the back of your bike. Whether you'll use it or not is an entirely different matter as hotels tend to seem more appealing after a long day in the saddle.
But if you decide to give the room service and clean beds a miss, then you'll discover that camping is either one of two things; an uplifting, unifying experience, or an uncomfortable lesson in misery where you try to drown out the noise of your partner snoring while attempting to get comfortable without lying on the sharp rock that you pitched your tent on. And that's all while trying mould your body around the mounds of wet gear by your feet.
The difference between the two comes down to choosing the right tent for the job. So to help you out, we've put together a short buying guide to highlight all of the features that will help you purchase the right tent and (hopefully) make history of those awkward, uncomfortable nights under the canvas. With that said, here are the most important features of a tent with some clues as to what makes them work well.
Flysheet/outer tent
The outer fabric that's going to keep all of the horrible things that Mother Nature can throw at you outside. It needs to be wind and waterproof and for that it must have fully taped seams.
Doors
We prefer, although it's not crucial, tents to have two points of entry so you can get out without standing on your mate. We like doors to have drainage channels so you don't get soaked when you're getting in and out, and the door is also an important ventilation point on hot nights.
Groundsheet
The fabric that's in direct contact with the ground. It needs to be hardwearing to prevent tears on rough ground, and it has to have a high hydrostatic head rating or you'll be in for a soggy night.
Porch/vestibule
As Brad Pitt once said, rule number three of tent club is don't skimp on porch space (rules one and two are that you don't talk about tent club). A good porch is a big porch where you can store wet kit and cook if the weather outside is frightening.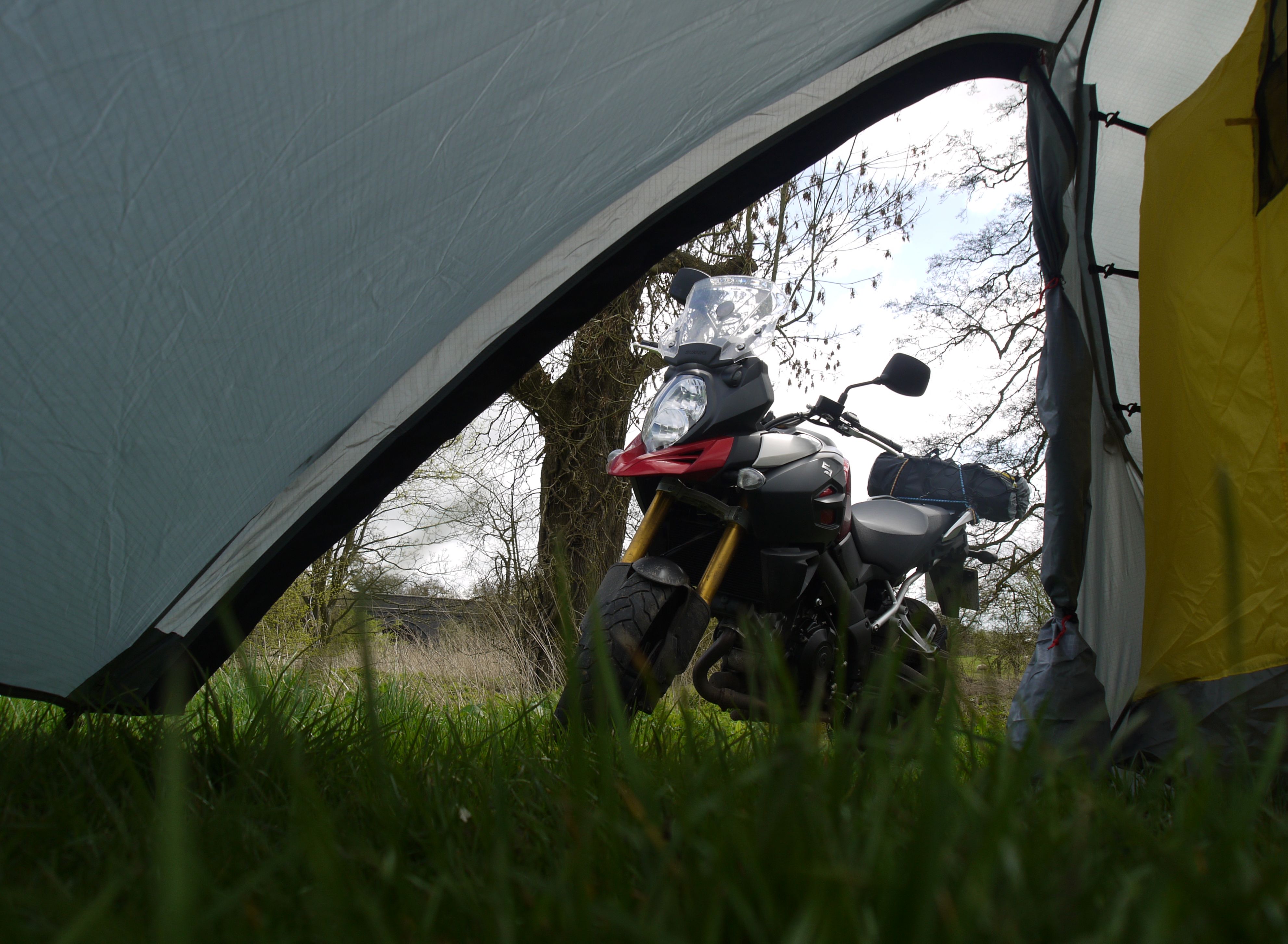 Inner tent
The inner tent should be made from breathable fabric to prevent condensation. There should be a decent amount of space between the inner and the outer which will further help with this.
Vents
Vents should be on both the inner and the outer tent, to help prevent condensation and to keep you cool on warm nights. Look for vents placed opposite each other to allow a good cross-flow of air. We like vents that will stay securely open/closed and don't flap about in the wind.
Poles
The skeleton of the tent. We like them colour-coded to make it as easy as possible to pitch. Poles can break and without them you'll have a pretty useless shelter, so you'll want to find something that's robust. Make sure you always pack a pole repair kit just in case though.
Guylines
Essential pieces of string for securing the tent in high winds and for adjusting fabric tension. Reflective guys are handy so you don't trip over them at night.