It's something we all worry about when riding solo but try to place in the back of our minds – 'what would happen if I came off my motorbike, was seriously injured and left unconscious, needing urgent medical attention?'. you'd be unable to call the emergency services and be pretty buggered.
That's where G-Guard's e-Call system comes into play. With this nifty gadget, there's no need to worry about being left untended to on the side of the road. The D-Guard e-Call system detects crash situations and automatically triggers that vital message detailing your location in the form of GPS co-ordinates to the emergency services.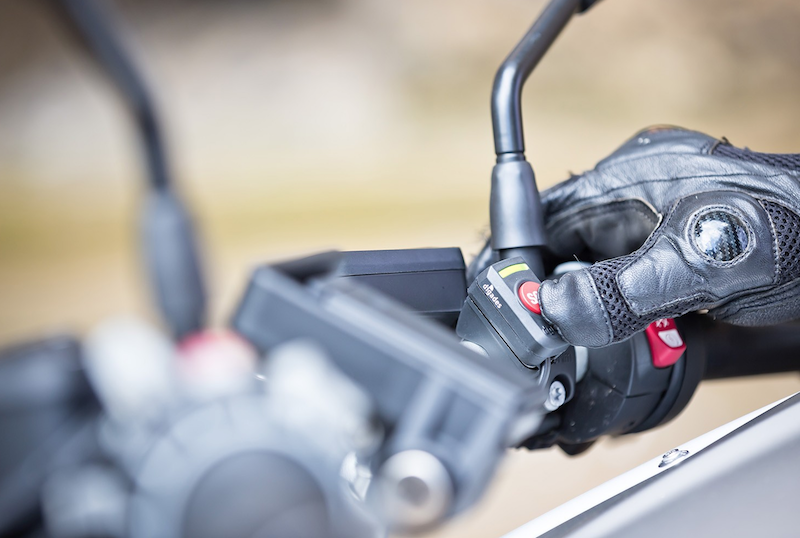 The system contacts the nearest emergency service control centre to your crash site via its mobile network. The emergency service team will then receive a voice message, which is automatically sent in the language of the country that you are riding in. The voice message concludes with three repetitions of your current location, or if signal is poor, your last known location.
Not only this, but the D-Guard e-Call system will also detect movement of your motorbike when a key is not present, triggering a theft alert directly to your smart phone. All the while, the system will track your bike's whereabouts, so you can alert the police of the situation.
Brand new for 2018, the D-Guard e-Call system 3 now features a 'Touring Roadbook', which captures your riding routes and tours in detail, so you can access them on your smartphone via the dedicated app and record your journeys, speed and altitude. What more, you can personalise your tours, add comments and share them with your mates on social media.
The D-Guard e-Call system 3 retails at £499.99 (plus installation), but we've teamed up with Bike It to offer you the chance to win your very own kit. All you have to do to get your hands on one is answer the following question:
[chimpy_form forms="5″]
Terms and conditions
– All entries must be received by 23:59 on 31st August 2018. Entries after this time will not be counted.
– The prize is non-transferable, non-refundable and there are no cash equivalents.
– The winner of the competition will be chosen at random from all those who entered and will be notified within 28 days of the competition closing.
– Only one entry per person.
– Entry implies acceptance of these terms and conditions.
– You can unsubscribe from Adventure Bike Rider and Bike It's email database at any time by clicking unsubscribe at the bottom of one of our emails.