"My Dad has given me a lifetime of memories. But there's nothing better than making them together." So says Ben, a motorcyclist who surprised his Dad with a three-day, father-son motorcycle trip through his home-state of Arizona, USA, captured in the heart-warming video below.
Father-son Bonding
Ben and his Dad Morris begin their journey at the offices of tour company EagleRider in Phoenix, where they pick uptheir rental bikes, a Harley Davidson Heritage Classic and a Road King. Swapping their stetsons for helmets they hit the road and head south towards Tucson.
On the way they stop by Canyon Lake, a place where Ben's parents frequently took him and his siblings during their childhood. They then reach the small town of Tortilla Flats and the 'ghost-town' of Goldfield, a site that embodies the spirit of the Wild West, complete with wooden saloons and bars.
Finally, their Harleys take them to Tucson and the Saguaro National Park. These two stops make for some stunning riding footage of the pair riding amid cacti through the desert along classic American highways stretching to the horizon.
It's a short trip, but we know you don't have to head off for months on end to make memories that last a lifetime. Morris summarises it perfectly when he says to his son: "This ride, this enabled me to step into your world, and be with you in your world."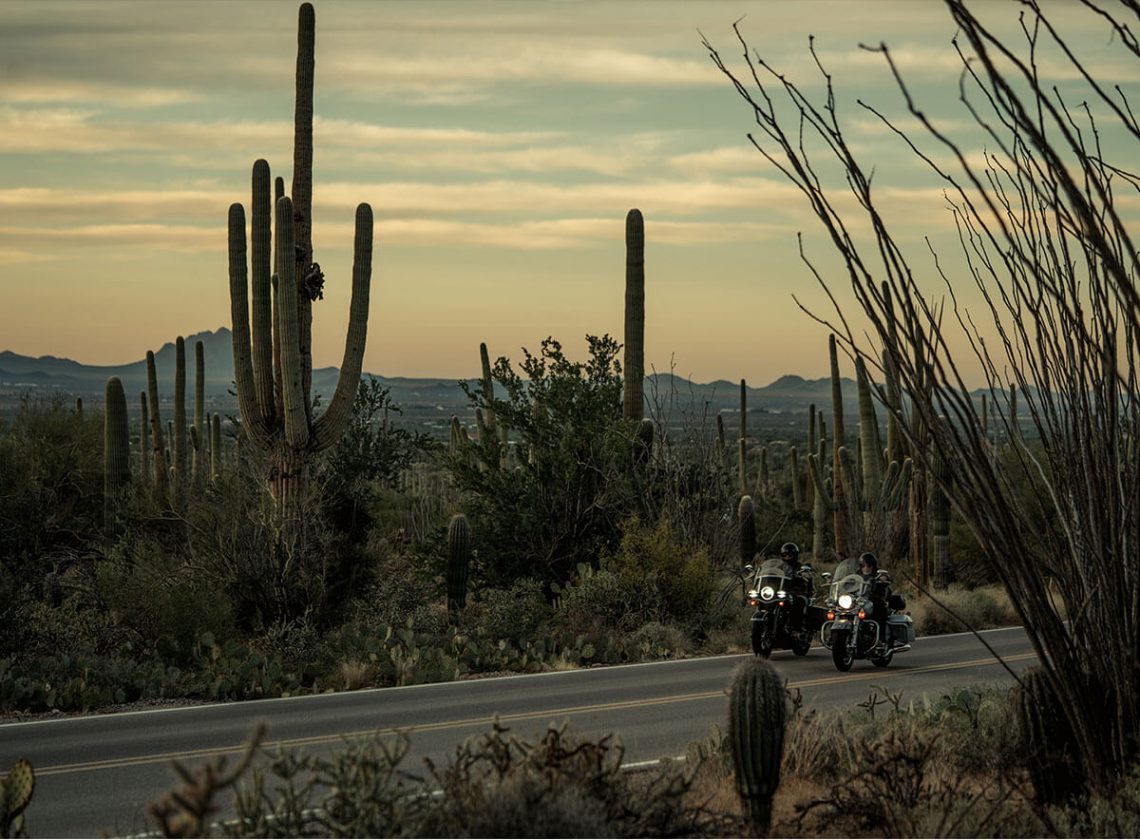 Touching footage
The video reminded me of a trip I took with my own Dad, when we tackled the southern counties of Ireland on motorcycles back in 2017. And, hopefully, it's done the same for you.
We'd love to hear your stories of father-son motorcycle trips, so please do share them in the comments section below or on the social media post that brought you here. Alternatively, email them to me at [email protected]
For now, watch the full video of Ben's trip below: