Brando, Dean, McQueen. Over the years a Triumph has often been the bike of choice for Hollywood blockbusters and their well-known stars. More recently, we've seen the British bikes fleeing dinosaurs in Jurassic Park and zombies in The Walking Dead, while in 2018 Marvel switched from Harley-Davidson to Triumph in Antman and the Wasp. 
Triumph has also been favoured by those tasked with international espionage, with Tom Cruise riding a Speed Triple in Mission Impossible 2. Continuing this trend, the British brand has announced that in 2020 they will teaming up with the most well know British spy of all.
You guessed it… The name's Bond, James Bond.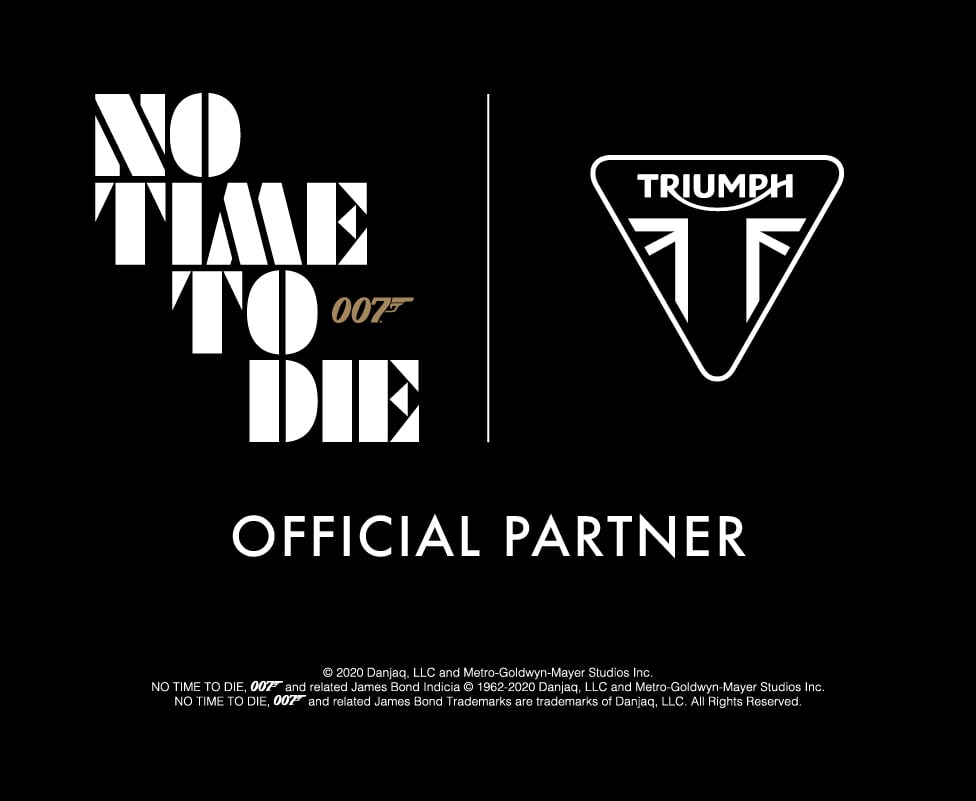 As official partners of the 25th Bond film, No Time to Die, cinema-goers will see Daniel Craig riding the brand new Triumph Tiger 900 adventure bike, while the Scrambler 1200 XE will also be featured.
With release scheduled for April, much of the film's plot is being kept firmly under wraps. Triumph did, however, display the bikes used during the stunts at the Triumph Tiger 900 launch, and their appearance gave away a few clues. Both the Scrambler and Tiger 900 Rally were caked in mud and complete with mean-looking knobblies, a promising sign that Bond will be putting the Tiger to the test off-road in what we expect will be a chase scene.
James Bond stunt coordinator Lee Morrison said of the Tiger 900; "We have literally thrown everything at them. Big, craggy, sharp rocks, deep boggy mud, high speeds, big jumps and huge climbs and descents across a variety of conditions. The Tigers really have stood up to the task incredibly well, with no mechanical issues, and to me this really proves their go-anywhere credentials."
Fifty-seven years after 'The Cooler King' attempted to jump barbed wire at the German-Swiss border are we going to see another iconic movie stunt featuring a Triumph motorcycle?
We'll be getting our hands on the Triumph Tiger 900 at the official press launch, which will take place in early 2020. Keep an eye out in the March/April edition of Adventure Bike Rider magazine for our verdict.