There's no denying it, motorcycling puts a strain on our bodies. Even as a relative newcomer to riding, mine has quickly adopted the motorcyclist's chorus of cracks and groans. That's before you add five screws and a metal plate in my left ankle, a reminder of an off in Latvia that put me on an operating table with two broken bones.
This is where the Moto Pro Shifter comes in. It's a simple motorcycle riding aid, a bolt-on addition for your gear shifter, that Moto Pro claims will reduce shifting fatigue and increase gear reaction time during your ride. Most importantly though, it's designed to make life easier for riders with injuries or issues that threaten to force them out of the saddle.
The shifter is designed to attach over your existing gear lever and give you a twin peg set-up. This enables you to shift up and down without moving your toe over or under gear shifter, or lifting your heel off of the foot peg, speeding up your gear changes.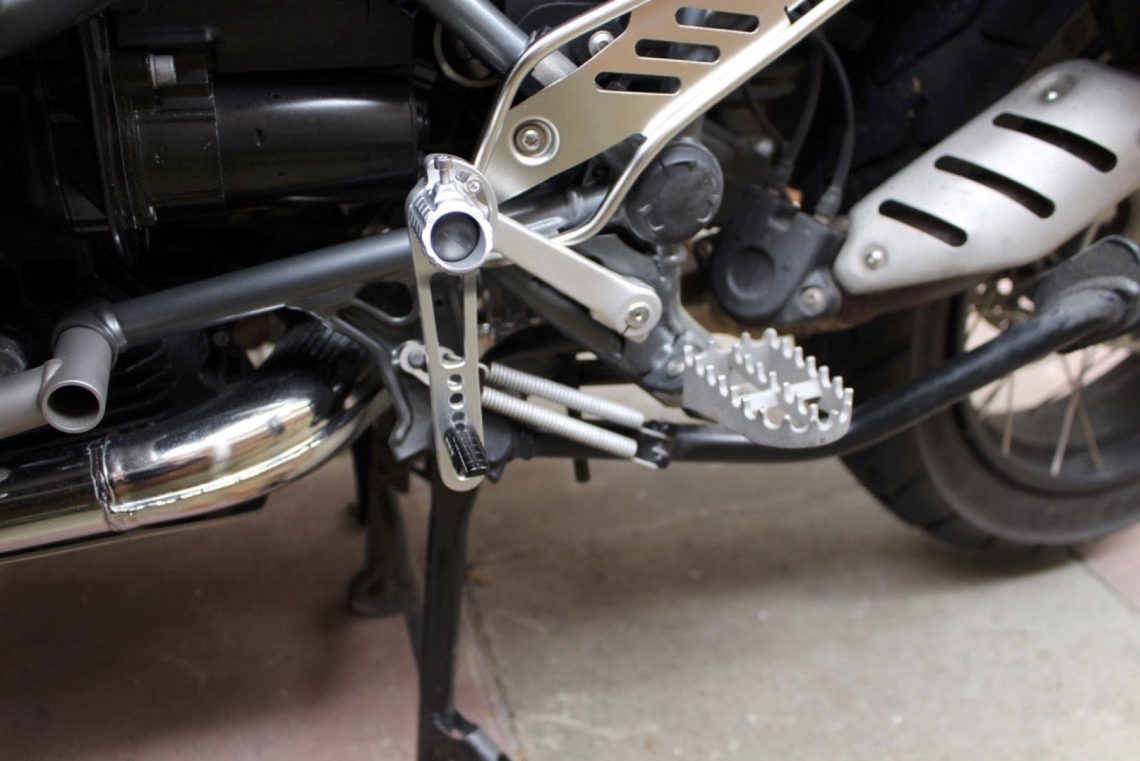 Riding with injuries
After the cast came off following my accident, I started the long road of recovery, made up of many visits to a physiotherapist's office and the humiliation of spending most of my time in the gym carrying out a series of bizarre hopping exercises. Quickly it became clear that my ankle's range of movement was unlikely to be the same again.
This has had a slight impact on my riding. In order to downshift while sitting in the saddle, I have to lift my foot off the peg briefly to kick down the gears. After searching on forums, I discovered I'm not alone. Many riders with ankle injuries, or even those suffering wear and tear to their bodies after years in the saddle, had the same issue.
Altering my gear shifting technique because of my injury has not the end of the world, but it's not really ideal either. And on longer days, I start to feel the strain in my hip with each lift of my shifting leg up and down. There's not much that will keep me out of the saddle though, so I forgot about it. Well, until I came across the Moto Pro shifter.
In a chat with Ian, the man behind the shifter, we agreed that when creating a new product, entrepreneurs need to answer the questions that no one has thought to ask yet. I feel many would be skeptical when seeing this strange contraption sat in front of them for the first time. But since fitting the shifter to my BMW, I realised Ian had created something that, for me at the very least, answered a question yet to be asked.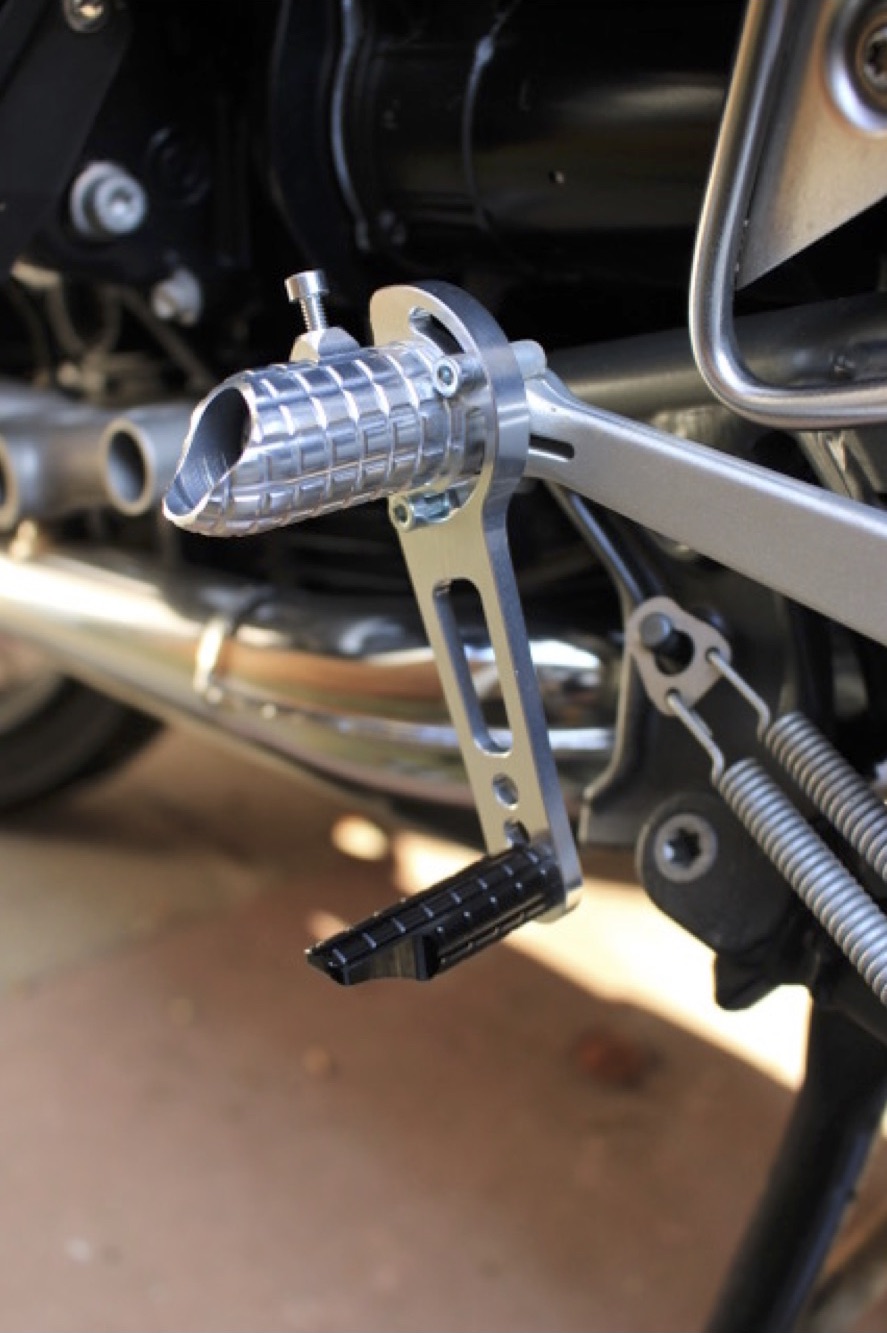 A simple riding aid
The riding aid is a doddle to fit, although it took a bit of adjustment to get it into the perfect position for me. With options for it to sit above or below the gear peg, and ability to adjust the size of the toe gap you'll be able to use it with any boots (I wear bulky Sidi Adventure 2 boots).
While on a sports bike you may find it scraping the ground in corners, on an adventure bike there is plenty of ground clearance, but if this a genuine concern, you can tweak the positioning slightly to increase ground clearance it even more.
On my first few rides, I found myself having to consciously use Moto Pro Shifter. It can be hard to break a habit after all. But after a week with it fitted to my bike, I'm finding myself clicking up and down the gears without thinking.
I'm confident that it's reducing the strain on my left leg, and with an injury that is unlikely to get much better down the line, the shifter is going to help me stay comfortable in the saddle for many more years to come. Not bad for an add-on that will set you back just over £50.
Moto Pro Shifter
If you're interested in picking up a Moto Pro Shifter, they're available in the UK and the US, and can be bought here. You can also check out a shifter in action in the video below.