Just how good a greenlaner is the Suzuki V-Strom?
It's a question that popped into my head while scrolling through Youtube looking at biking videos. I stumbled upon the short film below, which shows a V-Strom 1050XT sliding through mud and splashing through puddles on a British greenlane.
Not only did it inspire me to hit the trails at the weekend, but it also struck me that I don't see a lot of V-Stroms riding off-tarmac. Why is that?
The Suzuki V-Strom 1050XT goes trail riding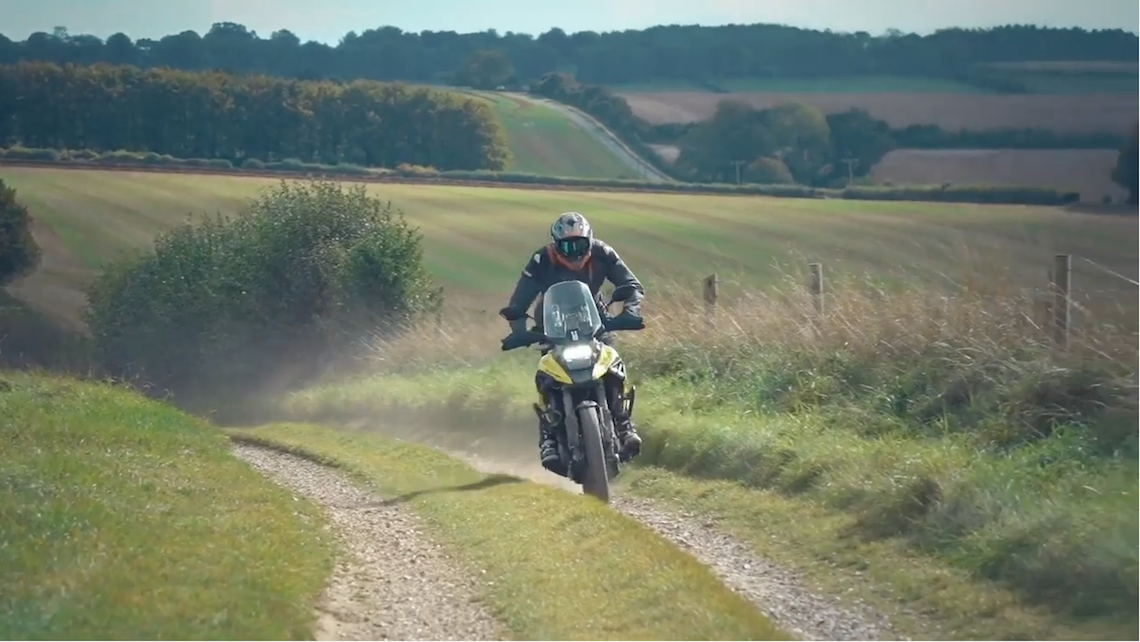 Perhaps Suzuki owners are a sensible breed? After all, here at ABR we've long argued that the V-Strom 1050 is the best value big adventure bike around, and the last thing a thrifty buyer wants is to scratch up their new fairings with a drop on a greenlane.
V-Stroms are also well renowned tourers, with comfortable seats, large screens, and cruise control as standard to help support those mile-munching tours across Europe. Not quite what you'd expect from a weekend greenlaner.
So, maybe it's just an underrated bike and riders don't realise that, alongside stellar on-road performance, the Suzuki performs just as well when it turns off tarmac. Either way, as the video below proves, it's certainly not because the V-Strom isn't capable of it.
Armed with spoked wheels and a raft of electrics that help keep the rear wheel in check, which both come as standard on the XT, and aftermarket knobbly tyres, the V-Strom slides round corners and kicks up mud as it makes light work of a series of byways.
Ridden by Geoff Walker, team manager of Suzuki's SR75 Arenacross team, it's a pretty convincing advert for just what the 1050XT can do in the right hands.
Bag a saving on one today
Suzuki's V-Stroms aren't just capable bikes, they also offer serious value for money. Until the end of March the Japanese manufacturer is offering deals on finance across the entire adventure range. That's not all either.
If you test ride either the V-Strom 650, 650XT, 1050XT, or 1050XT Tour, and decide it's the bike for you, Suzuki will take £500 off the final price when you buy. Find out more over on its website.
Tempted? Watch what you'll be getting for your money below…